Last updated on November 29th, 2022
Why They'll Never Be Too Old for Travel
By Amanda Burgess, Editor, JourneyWoman
To media and consumer-driven society, aging is a problem to solve – particularly for women. Yet not one of the wanderlusting women ages 65-plus I sat down with to discuss aging's many benefits would trade places with their younger selves. Even though all of them have aches and pains that remind them of their linear age daily. Behind every grey hair and wrinkle lies the story of a life well-lived and well-travelled. 
Overlooked or misrepresented by media, entertainment, and even the travel industry their dollars should command, these age-defying women continue to do what they've always done – blaze their own trail and hope the rest of the world catches up to them.
"We're still living the old paradigm of age as an arch. That's the old metaphor: You're born, you peak at mid-life and decline into decrepitude. A more appropriate metaphor for aging is a staircase. The upward ascension of the human spirit, bringing us into wisdom, wholeness and authenticity."
– Jane Fonda
These women blaze their own trail
"On the whole, I don't think there is much interest in the lives or opinions of older people, especially women. So many of us are educated, well-travelled, creative, and have a wide range of experiences, but in Western society, that doesn't appear to count as much as youth, beauty and celebrity," says Margaret Byrne, 71.
Joy Fox will never be too old to have fun
JourneyWoman Advisory Board member Joy Fox, 85, echoes that sentiment. "I don't see people my age doing what I do, or have done," she says. "I don't know why – we are a force to be reckoned with. We have seen so many changes in our lifetime. God, people my age, we could run the world. All this experience and life skills, mostly going to waste. There is a great focus on youth."
Travel solo, together! Search for a women-friendly tour anywhere in the world on the Women's Travel Directory.
73-year-old Barbara Leonard thinks it's a matter of disrespect. "The media and society do not respect older people. They seem to think they are disposable, needy, selfish and not deserving of respect for the journey they have been on," she says. "Technology brings so much to people instantly – there is no respect for the wisdom one earns by living."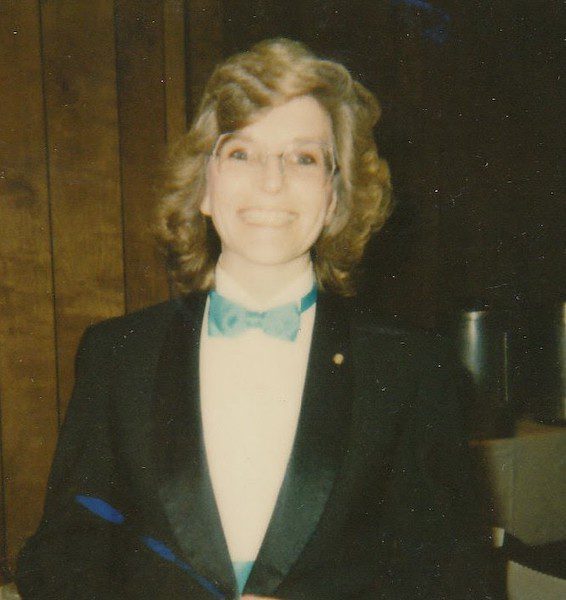 Barbara Leonard finding herself as a businesswoman attending a black-tie event at the Rotary Club in 1988. At the time, women members were still a new idea
Barbara Leonard meeting new friends and picking up
new fashion in Morocco
At JourneyWoman, our focus is squarely on reflecting the experience and wisdom of our community of mature women travellers on our own platforms, and to the travel industry at large. Read on for a compendium of the biggest benefits age offers the traveller, along with some sage advice for the younger generation.
Behind every woman who ages well is a memory of one who was doing it right
Women who had aging well modelled for them by plucky older relatives in their youth are now living it in maturity. 
"I have a recollection of my aunts – my mother's sisters. They were very lively people. Two of her sisters who never travelled anywhere went to visit their other sister who was a missionary in Peru," says Diane Wolfson, 69. "They travelled through the jungles of Peru on their own and I remember thinking: Oh my god. They're so OLD! And they're doing this? They were younger than I am now! Here I was thinking they were old to be doing this, and there's no way I'm stopping travelling because of my age."
Diane and termite hill in Nigeria, 1973
Diane on a Yoga retreat in Greece, right before the pandemic
JourneyWoman Advisory Board member Marillee Carroll, 72, was inspired by her grandparents. 
"I had two grandparents that were very special in my life, maybe more so than my own parents. My grandfather lived with us, and helped me become the person I am today – as did my grandmother in a different way. I guess they were old, but I never looked at them that way. I felt they had so much wisdom and knowledge," she says. "My grandmother wrote stories and was a traveller. She was near 80 and still travelling. That woman was way ahead of her time – she was just doing what she wanted to do. I loved it. They were really good mentors for becoming older."
Marillee Carroll at 34 in Paris
Marillee Carroll at a cooking school in Sorrento, Italy.
She says this photo captures how she feels about aging:
Continuing to enjoy life and travelling, with lots of laughter
Wendy Brooke, 67, who leads our Book Club, was so taken with her grandmother's approach to life that she couldn't wait to grow older: 
"My parents both died fairly young – my father in his 50s, my mother in her early 60s. So I've outlived both of them. I did have a grandmother who was probably around my age when I was 10. It's interesting because I always thought of her as being old, but I thought of my mother as being older," she says. "My grandmother was a simple woman but she always said what was on her mind. I was horrified that she would be so outright about things. My mother would say: Oh, she's old. When you get old, you're allowed to say and do whatever you want. And I thought: Wow, I can't wait to get old. I realize now that I've started doing that: I now have that old mouth that just says whatever I feel like."
Young Wendy Brooke and her brother on the cannons at
Ft. McHenry
Wendy in Guatemala taking a student on an independent intensive study of
Entrepreneurship with local artisans
"One of the benefits of being a mature, well-educated woman is that you're not afraid of expletives. And you have no fear to put a fool in his place. That's the power of language and experience. You can learn a lot from Shakespeare."
– Dame Judi Dench
Five things these women know that you don't
1. We don't act our age 
Women are given mixed messages about aging. The beauty industry tells us we need to do everything within our power not to look our age for as long as possible. The fashion industry tells us to dress our age. Society tells us to act our age. Here's what no one tells you and every woman discovers for herself: Age is nothing but a number. No one who is actually living feels their age.
"I'm 71. I don't feel 71, because I have no idea what it is meant to feel like. I'm often in pain with arthritis, and that reminds me that I am getting old. I sometimes have to stop and think about a plan and how I will manage it with a doggy knee," says Byrne. "I seem to attract respiratory ailments. It slows me down a bit but it doesn't actually make me feel old. I have had to accommodate pain since my early 20s. The new ailments are just more accommodations rather than a sign that I'm old. There is certainly no travelling with just a carry-on – my 'accommodating' supplies ensure that!"
Dee Kurtzer, 70, echoes Byrne's views on ailments being the only sign of 'age.' "I'll admit, the only reason I'm beginning to 'feel old' is due to some health issues," she says. "It saddens me how much emphasis is placed on looking young, dressing a certain way. Many people think I'm 10 to 20 years younger than I am because of my go-go attitude. They say they can't keep up with me. I hope I'm the type of woman that the devil says each morning: Oh, crap – she's up again!"
Age is nothing but a number for JourneyWoman Diana, a mature traveller who still adventures comfortably, well into her 80s.
2. We have the freedom to indulge our passions – like travel
How many risks did we not take as we built homes, families and careers? How often did we stay inside our comfort zones? How many trips were left to the realm of dreams? Not anymore. In their golden years, JourneyWomen make no apologies for who they are. They do what they want, when they want – within reason. 
"I've gotten braver and realize that regrets include what you did NOT do. I am more willing to try something new than ever before and be more philosophical about outcomes," says Marti Sladek, 74.
Marti Sladek, 22, at grad school
The something-new feats she is most proud of? "In my 60s, managing – with the urging and encouragement of my 85-year-old companion – to make it up all 600 steps to the roof of the Potala Palace in Lhasa, Tibet," she says. "In my 70s, and on an ankle recovering from a serious break, hiking all over Machu Picchu, Peru. Oh, and taking up tango dancing in my 60s!"
Kurtzer hasn't allowed age to rob her of the things she's always loved to do, instead indulging her whims as often as possible. "I know I don't have a lot of years ahead, but I still plan to get the most out of them," she says. "I still love most of the same things I did as a young woman, but my stamina isn't what it used to be. I still attend rock concerts when I can, and want to travel again. I love parties and being around people." 
3. We have a broad perspective 
As we age, our eyesight might weaken, but our ability to see the bigger picture sharpens. We stop seeing the world in the idealistic black and white of youth and develop an understanding and appreciation of all the shades in between. We connect more easily with those who are different from us. We travel as more humble and confident versions of our former selves.
Byrne says the greatest gift age has given her is the understanding that despite having different cultures, human beings have much in common. "I remember being in Eastern Turkey, in Ezerum. We had been warned that the East was much more conservative and had seen fewer Westerners. My friend and I were walking along a street and a couple were coming the other way," she recalls. "The woman was in full hijab, down to the niqab and black gloves. She was determinedly walking towards me and I was expecting some sort of recrimination for not being covered up. I was trying to plan how to deal with it. Instead, she walked up to me, stood in front of me, put out her hand and said: 'Welcome!' I was so happy that I had learned enough Turkish to respond in her language. The more I travel, and the more I age, the more our commonalities become evident."
Our perspectives on aging shift with time too. For Leonard, the biggest surprise has been learning that aging wasn't nearly as bad as she'd feared. "So far, it has been like a travel trip. Some smooth patches, some rough patches. It would be boring if it wasn't," she says. "But each day is an opportunity. I have no choice but to move forward, so I might as well make the best of it. Each decade brought its own surprises and gifts. The only issue I have with the current one is a few more aches and pains. I wouldn't trade one of them to be young again. I was so uptight when I was younger – shame it took me so long to learn to lighten up!"
4. We don't give a damn what others think
From a young age, women are taught to value external validation. We seek approval. We seek acceptance. We strive to keep the peace. Age teaches us that keeping the peace comes at the expense of our own. Playing small to make others comfortable keeps us caged. As we age, we learn to take up space – in a room, in our own lives, in the world. 
"For my younger self, it was important what other people thought of me. It doesn't matter what people think of me now, as it is not my business. I am comfortable in my own skin. I like who I am. I am happy with my life," says Fox. "I have become a gentler person – not so aggressive or assertive as I was during my business days. I try hard not to judge people, I try to be kind. At this time in the life span, we have wisdom to let things go that we cannot change, to know get our knickers in a knot when things go wrong…except for technology. When that goes wrong, I curse with words I didn't know I knew."
Kurtzer agrees. "I grew up in the 60s, and the media and society were caught up in the 'youth revolution.' We often heard people we admired sing about '…hope I die before I get old.' I thought that was a stupid view of aging," she says. "I had friendships with many older women, and we talked about the good things that come with getting older. In some ways, I looked forward to getting older and not caring about what others thought or did. I'm 70 now and so much happier than when I was younger. I am so much calmer, less anxious, more fun, and I rarely worry about what people think."
Dee Kurtzer on her first family trip to Cancun in 1981
Dee with Maasai women in Tanzania, August 2019
5. We have the bone-deep confidence that comes from being and accepting yourself
The biggest benefit to aging according to our panel of kick-ass women travellers? Getting to a place where you can be 100 per cent authentically, uniquely yourself – no apologies. 
"The big benefit is living long enough to 'get over yourself.' I no longer worry about what I say (within reason), what I wear (within reason) or what I do (within reason)," says Byrne. "So glad to just be ME. I get to do what I want to, with nothing to prove. I am finally getting acquainted with ME. For too long, I was who I HAD to be."
For many, the secret to weathering the ups and downs aging is living a meaningful life. "I think the key is to keep having fun, whatever fun means to you. For me, it is the joy of travelling, singing, dancing, dressing up, being silly, laughing with people I like being with, building beautiful gardens, knitting, painting, writing," says Fox. "The ability to have fun is essential to forgetting your age. Being comfortable with who you are is also a key component. Be kind to yourself, love yourself, help where you can. Keep having fun."
Solo travel for women has come a long way, and today, the list of female contemporaries who travel the world solo continues to grow. Evelyn referred to them as her 'rock star wise women.' It feels good to be surrounded by these interesting 'sisters' who are based around the world.
Why they'll never be too old for travel
"I will NEVER be too old to meet new people and hear their travel stories. I've had the travel bug since about age 7 or 8. When my legs finally give out, I'll read about travel and share my experiences." – Dee Kurtzer, 70
"I will never be too old to take an interest in other places or cultures. If ever become too frail (or poor) to travel, I will still seek them out in books and documentaries. I can't imagine overcoming the habit of thinking 'How would this travel?' when buying new clothes!" – Margaret Byrne, 71
"A NEW adventure!! A new culture to experience! A new food adventure! New vistas! I may have to curtail some physical things as I grow older but I will always try to find something new to look forward to, even if it is just a new ethnic restaurant. Or exposure to foreign culture programs at the local college. Never too old or frail to at least be an armchair traveler." — Barbara Leonard, 73
"I feel if more people traveled, we would begin to see 'others' as just like us and realize the 'differences' are only cultural and superficial. Our souls are pretty much the same. We all want peace, hope, prosperity, family, love." – Barbara Leonard, 73
"Creating art, I hope." – Shakun Masheshwari, 72
"Learning new things, meeting new people, making new friends, and finding mentors in the oddest places exactly when I need them." – Marti Sladek, 74
"Singing, having fun with friends, socializing, entertaining, learning something new. Making new friends, enjoying solitude and everything in nature." – Joy Fox, 85
"At 70 years old, if I could give my younger self one piece of advice, it would be to use the words 'f*ck off' much more frequently." – Helen Mirren
Advice they wish they'd been given when they were young
1. Listen to your inner self more, and less to others: "I do wish when I was younger that I had put more emphasis on what I wanted and less on what other people thought." – Dee Kurtzer, 70
2. Age is all in the mind: "It doesn't matter what age you are – it is what age you feel and your ability to make the most of it. Do what you feel like doing and ignore your age. When your body tells you to quit, you will know. Keep your sense of fun and do things you enjoy doing. Be good to you so that you can be good to others. Do not listen to toxic people. Don't make assumptions. Enjoy nature, we can learn so much from it. Do something nice every day." – Joy Fox, 85
3. Never stop learning: "If you keep developing your creative side and become a lifelong learner, you will always remain young at heart and have a community to belong to." – Margaret Byrne, 71
4. Getting older is nothing to fear: "The only thing that is the end of the world is the thing that is the only other option to aging. Oh, and cheap moisturizer works just as well as the expensive stuff!" – Marti Sladek, 74
5. Spend time with your elders: "Learn your grandparents' history – what they've done, their experiences. Make time to talk and spend time with them. I wish I had done that more." – Shakun Masheshwari, 72
6. Go with the flow: "You aren't going to be young forever. Bloom where you are planted. Be flexible. You will be better off moving on to the next stage with your head held high. Don't look back. Each decade is the new beginning of a new you. Never stop growing!" – Barbara Leonard, 73
Discover Why You're Never Too Old to Travel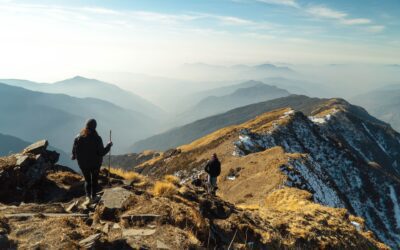 From Cuba to Mongolia, these unique small group tours from our Women's Travel Directory will connect you with people, places and wildlife.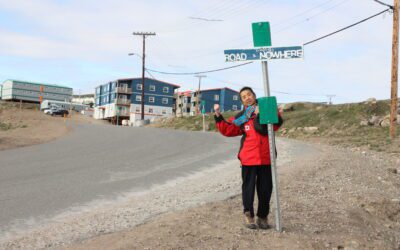 Chinese-Canadian journalist Ruth Lor Malloy, 91, shares her life's work to foster intercultural dialogue and justice for marginalized groups.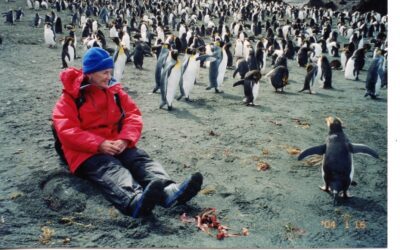 You're never too old to travel solo, says 86-year old author Joyce Perrin in her memoir, "Ants in My Pants". Join Joyce and other 80+ authors on our September 28 webinar.