Last updated on May 28th, 2023
Watch our September 2021 Community Call with The Period Purse
CEO of Period Purse Jana Girdauskas
About The Period Purse
The CEO of The Period Purse, Jana Girdauskas, has travelled solo to over 45 countries – she's a teacher and a JourneyWoman! Jana started this organization in 2017 after witnessing people experiencing homelessness and organizing a fundraising blitz to help everyone maintain their dignity. That blitz grew into a national non-profit that now helps over 100,000 people have healthy periods. 
She says "It is important for all girls, women, and people who menstruate to have access to clean and free period products in all countries, including Canada. Seventy per cent of menstruators have missed work, school or social activities because of their period. It is critical for all people who menstruate to be able to go to school, go to work, take that job interview so they are successful parts of our society."
The Period Purse is a non-profit registered charity that strives to achieve menstrual equity and reduce the stigma surrounding periods. The organization works with community partners, local volunteers and committed donors to deliver menstrual products to people in need. TPP outreach collects financial & in-kind donations for period products across our Canada chapters. They have donated over 2.5 million period products. TPP education runs virtual presentations to educate the next generation about menstruation and reduce the stigma of periods. TPP continues to advocate for policy changes for long lasting menstrual equity. For more information visit www.theperiodpurse.com or follow them on social media @theperiodpurse.
Look for organizations in your community that support period equity. Days for Girls Canada is a non-profit organization that sews and distributes sustainable menstrual kits to girls, women & menstruators worldwide. 
Please recommend others in the comments below. 
For Global Wellness Day, five tips to find a wellness retreat that's right for you and support your journey of self-care and healing.
Featured image: Protect your skin and prevent melanoma with these tips | Photo by Rawpixel on EnvatoMelanoma is the most rapidly growing cancer in women By Carolyn Ray, Editor, JourneyWoman In July 2020, my 82-year old father was diagnosed with melanoma. Six weeks...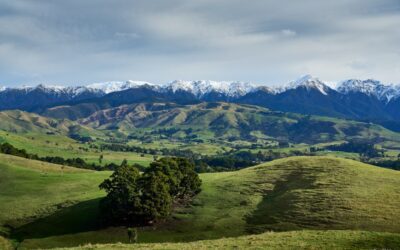 Charity Norman's latest book "Remember Me", set in New Zealand's mystical Ruahine Range, is a suspenseful story of love, secrets and loss.