Last updated on March 12th, 2021
Our 2020 Theme: Mothers and Daughters
Curated by: Carolyn Ray
In celebration of International Women's Day (IWD) on March 8, we asked our JourneyWoman community to share their photos of women, mothers, and daughters from around the world and share the stories behind the photos. We're honoured and humbled by the generosity of our community and inspired by the women in these photos.  Over the next week, we're sharing their stories every day. As JourneyWomen, we can actively choose to challenge stereotypes, fight bias, broaden perceptions, improve situations and celebrate women's achievements. Collectively, each one of us can help create a gender-equal world. #eachforequal
Listen to your heart and travel
Who better to honour during International Women's Week than the OG Journeywoman Evelyn Hannon, who inspired thousands of women to 'listen to your heart and travel!' In a 2012 speech, Evelyn shared some of her story:
"I've been a solo traveller for almost 31 years. It's hard to believe today, but in 1982 women generally didn't travel on their own. They explored the world under the protective wing of their father or their husband. My first solo trip took me to Europe. And what did I do there, you ask….. I wandered … all alone … and cried a lot. How I longed for a group of like-minded female travellers to enjoy the exciting sights and sounds with me.
In the 80s, we had few or no female travel mentors to guide us. We also had no way of communicating with each other on a grand scale or to tell each other what we were feeling. The gatekeepers, those people in charge of travel sections in newspapers and magazines were for the most part men. All the articles they published perpetuated the concept of the man leading all travel expeditions.
In 1997, I started JourneyWoman.com, a grassroots website movement designed to inspire women to travel safely and well+ to connect women travellers around the world. I began with 100 subscribers receiving my free women's travel e-newsletter. It was quickly evident how hungry women were for this type of networking. Our readership tripled and quadrupled within the first three years and today, it's read by thousands of female travellers in close to 200 countries and territories. With broadband Internet service in 1998, women of all ages began buying computers. And that's when the women's travel revolution really began. Suddenly women were talking about the kinds of trips THEY wanted. What would make THEM happy? And the travel industry listened." This year we celebrate 28 years of JourneyWoman, thanks to Evelyn, who we miss dearly!!
More on International Women's Day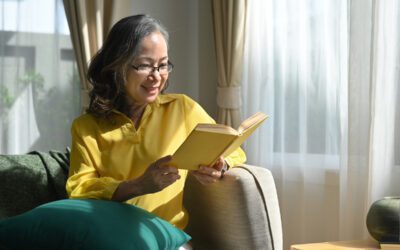 For International Women's Day 2023, we feature five recently published books written by women, about women.
For our annual International Women's Day photography exhibition, we feature women-owned businesses that are leading by example.
In our 2022 International Women's Day photo exhibition, we recognize the women who have made our travel experiences meaningful.