Last updated on July 25th, 2022
Featured Image: Beautiful Costa Blanca, Spain where the Ultimate Retreat Company hosts its healing retreats
A solo traveller's story of mind-body-spirit healing
By Amanda Burgess, Editor, JourneyWoman
In early 2018, Maria Scalley made an impulsive decision that changed her life. She was recovering from a knee injury, had to refrain from her yoga routine for weeks, and was beginning to develop arthritis. She'd lost strength and flexibility. She'd lost what had once grounded her. She knew she needed to take charge of her physical health again.
A friend who'd gone on a painting holiday in Cyprus told Maria about a website called Not in the Guidebooks  which helps travellers find affordable, immersive, sustainable experiences. There, she discovered The Ultimate Retreat Company, a company offering luxury wellness retreats on the Costa Blanca near Alicante, Spain.
The idea for the retreat was born 17 years ago when founder Julie Slade was living in the UK, stressed to the max. Back then, she says, your choices were limited to juice cleanses or military-style bootcamps. So, she designed what wasn't available to her and opened the doors on the Ultimate Retreat Company a decade ago.
"It needed to be the kind of place that was really supportive but not intrusive. It needed to be luxury. For me, the worst thing in the world would be going somewhere on your own – and the vast majority of our guests do travel solo – and having to share a room," she says. "I wanted to make sure everyone was super comfortable and that there was no difference in quality of accommodation."
Slade and her team seek to alleviate stress at every point of the experience – from booking to airport to arrival. They keep the retreat sizes small so that every guest receives personalized attention and gets the most from their experience.
"Everyone knows your name from day one. We all know who's got the dodgy knees and the lower back pain, and who needs to sit closer to the yoga teacher because their hearing's not great," she says. "I think we all wear lots of masks for lots of different people. It can be really liberating to go somewhere where no one has any expectations of you. Where you have a daily planner with everything labeled for you, and the most stressful thing that you need to do is decide which workshops you want to attend." 
 Scalley's Luxury Detox retreat had a daily schedule of three fitness classes: 8 am yoga, 11 am HIIT (high-intensity interval training) on the beach, and 6 pm pilates, with meals after each class and workshops offered each evening. Her weakened muscles were screaming after her first day. 
"The first day was brutal! I could hardly sit in hero's pose without my legs cramping," she says. "Each day it became easier, and by mid-week I was starting to feel better. By the end of the week, I was able to do many poses that were initially difficult for me."
Maria connects with herself through meditation at her healing retreat in Spain / Photo provided by Maria
A collection of healthy snacks / Photo provided by The Ultimate Retreat Company
That's something that Slade would have been made aware of, and would have offered Scalley the extra support she needed.
"The whole team report back to me. We're constantly talking to one another because we have one goal – that every single person that comes to us goes home in better physical and mental shape than when they arrived," says Slade. "I know when someone appears to be struggling. I know if someone's not eating their meals. We know when to take a little bit of extra time and care with a person to dig a little deeper and give them more support."
While Maria was seeking physical healing, she walked away feeling stronger in mind, body, and spirit, with tools and rituals to continue the process at home. This is one of the core tenets of the company's philosophy – that guests be taught to self-heal.
Tucked in Scalley's luggage and psyche at the end of her week-long retreat were:
Recipes & nutrition recommendations;
The fundamentals of Thai Yoga massage;
A daily skin exfoliation routine for detoxification;
A habit of drinking water with fresh lemon and ginger every morning; and
The Five Tibetan rites – an ancient yoga practice that consists of a sequence of five exercises performed 21 times a day.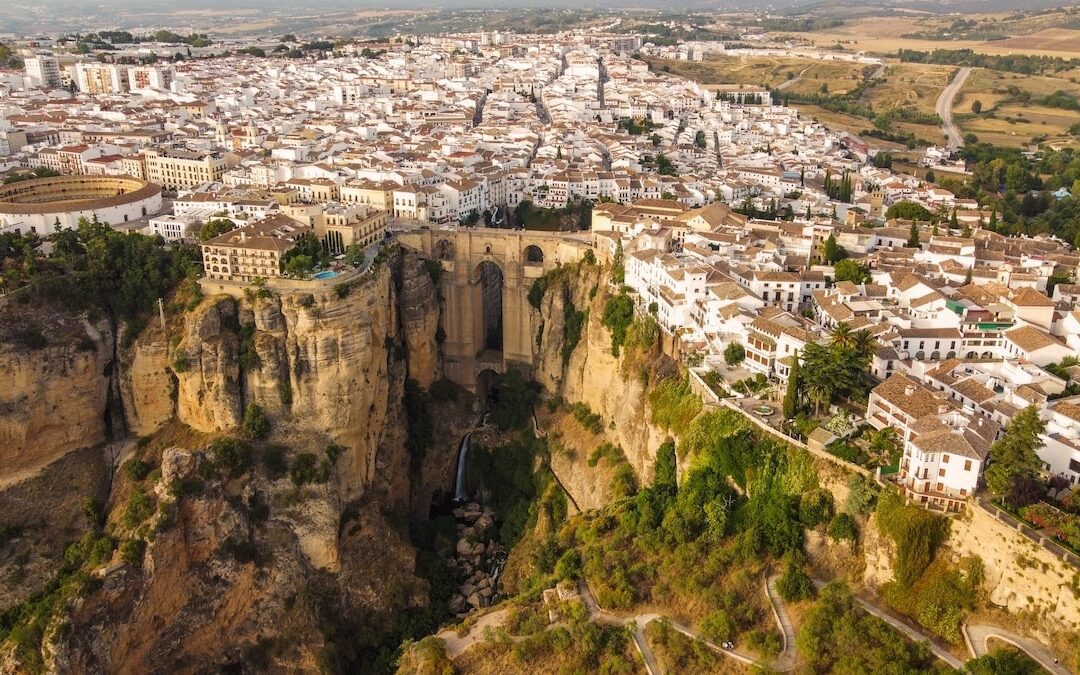 Five Spanish towns that offer unique art, culture and UNESCO World Heritage experiences, from my recent travels in the off season.
read more
She continued with all of these habits and practices, finding a Thai yoga massage studio at home in New Jersey, which she visited monthly until the pandemic hit. All built a level resilience and fortitude that Scalley would need. Her husband, who had battled vasculitis and respiratory illnesses, passed away from COVID in April after being put on a ventilator and in a medically induced coma.
"When I went to the retreat, I hadn't travelled alone in a while, and I think on some level, I knew that I would be alone someday soon," she says. "The a-ha moment for me was that I never felt alone or lonely on this trip. It wasn't easy – I think that's why I went alone. The payoff was worth it."
So much so that Maria went back to repeat her experience three times in two years and was scheduled to go back this past October – not unusual for The Ultimate Retreat Company, which has a 40% return rate. Understanding that renewal is an ongoing process and not a completely solitary one, she is hoping to visit again in 2021.