Last updated on January 23rd, 2022
Featured image: Some JourneyWomen save on parts of the travel experience so they can splurge on unique clothing, art, and jewelry on their travels / Photo by leungchopan on Envato
How women create more meaningful travel experiences
By Amanda Burgess, Editor, JourneyWoman
The phrase "budget traveller" conjures up images of deal-hunting, multi-city flights, hostel-staying savers. These may be tactics employed by savvy budget travellers to stretch travel dollars further, but make no mistake, savvy women splurge on travel where they think it will deepen their travel experience.
In our most recent TravelReady Budget Travel survey in August, we asked JourneyWomen what part of the travel experience they splurge on most often. As we reported in "7 Ways to Save Money on Travel" the two categories by far were airfare and accommodation, but some unexpected categories rounded out the top four.
We sat down with some budget-conscious travellers to dive a little deeper into where they splurge – and why.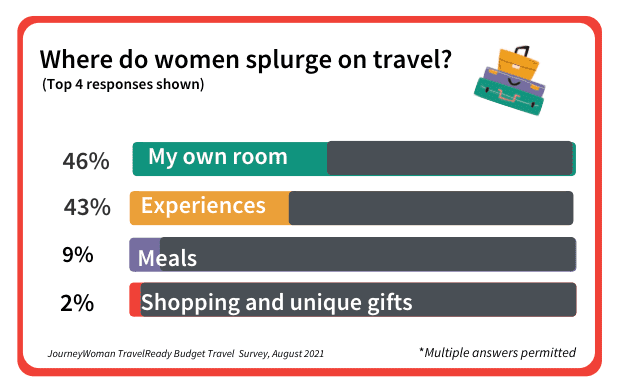 1. My own room is the top splurge
Accommodation is a key part of the overall travel experience. It's an area JourneyWomen are willing to splurge on to ensure privacy, comfort, and convenience.
"I splurge on a good bed in a hotel close to where I want to be, have room service if I don't feel like going to the restaurant," says JourneyWoman Advisory Council Member Joy Fox. "I also splurge on a chauffeur to the airport and a pickup when I return."
Adamaris Mendoza-Carlyle is in Fox's camp. "I splurge on accommodations. I want to be rested so I can sightsee as much as possible. When it comes time to sleep, shower and eat, I want to be super comfy and safe," she says.
Accommodation is part of the overall travel experience for many JourneyWomen – one they're willing to splurge on to ensure privacy, comfort, and convenience
/ Photo by mstandret on Envato
2. Experiences make travel worthwhile
All the money Marlene Petrella saves on food, Economy tickets, public transportation passes, and B&B shared accommodations is spent on experiences – the memories that make a trip worthwhile.
"Walking among the stones of Stonehenge on a private tour where only about 10 other people were there for the sunrise, having a private guide for just my sister and myself for a tour of the terracotta warriors in Xi'an China, dinner and a Mozart concert in Salzburg Germany, or a private road trip with my sons around Greece, ending with an island stay that includes sailing, swimming, snorkeling. Now that is pricey but worth the memories," says Petrella.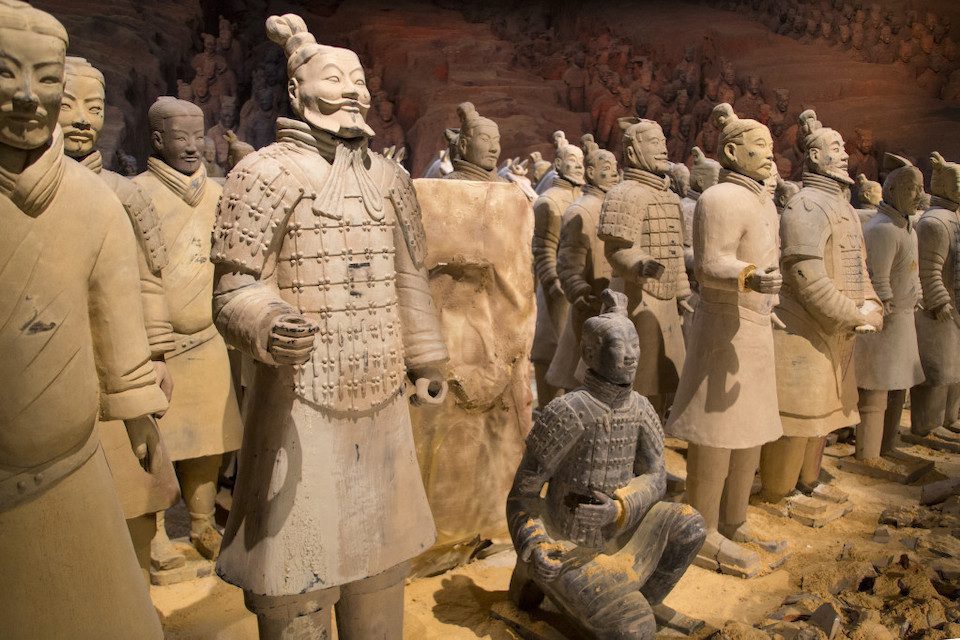 A private tour of can't-miss sites like the terracotta warriors of Xi'an, China are elevated experiences that traveller Marlene Petrella is willing to splurge on.
/ Photo by Anelik on Twenty20
Florida-based photographer Peggy Farren shares that perspective. "I spend my money on experiences. As a photographer, I will often hire a local tour photographer to take me to the best areas for photos. I hired someone to pick me up at 4:30 am in Prague so I could get some nice blue light and sunrise photographs. A tour photographer in New Mexico drove me from Albuquerque to Taos, showing me sites I never would have found. I hired a photographer privately in Tuscany," she says. "I love train rides, so I will splurge on scenic train rides. Experiences are why I travel so that's where the money goes!"
Women divulge their top tips to save money on airfare, meals and accommodations – without sacrificing on experience.
3.  Food creates magical memories
Nicole Nassri also spends on experiences, but for her, food is an experience. When she and her husband went to Japan, she kept most of her accommodation within a budget so that she could splurge on meals. 
"We spent an average of $150 per night on budget hotels and about $250 per day on AMAZING food! We were dropping US$60 per person on buffet breakfasts every day. That's a night's hotel accommodation gone in one meal. It was too cool not to experience. We literally ate Japan," she says. "We treated ourselves to a one-night stay at a super swank spa resort in the mount Fuji area and spent the day at the resort – so it was an experience, amazing meals, and accommodation in one."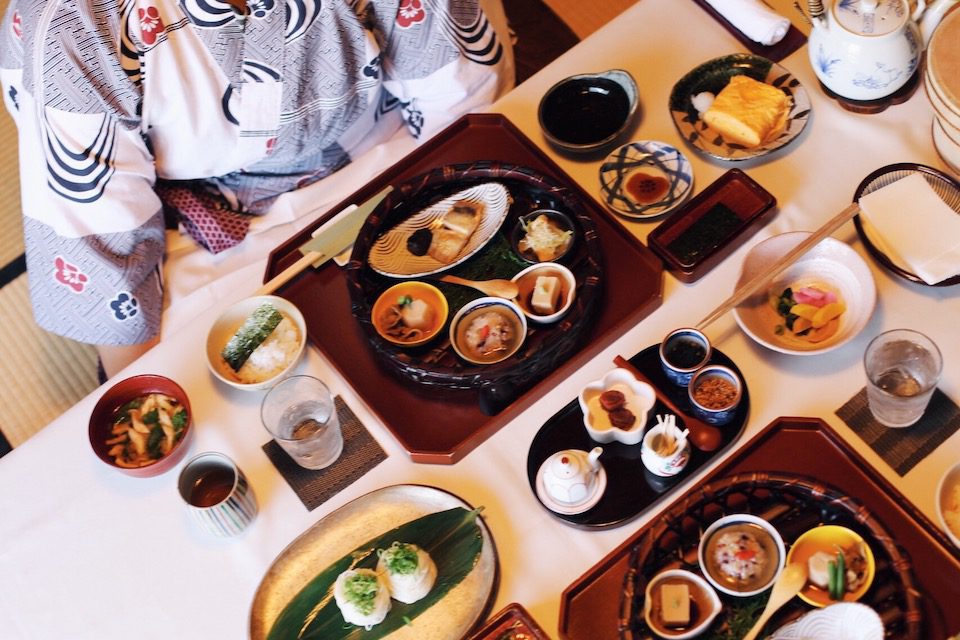 Food is an experience that JourneyWomen like Nicole Nassri are willing to spend more than their daily budget for accommodation on.
/ Photo by jenellekleiman on Twenty20
4. Unique gifts to capture the essence 
When she was younger, part of the travel experience for Nassri was buying souvenirs, but that's not how she travels anymore. 
I've cut back a lot on shopping, but there will always be one or two cool purchases that will be made on the trip. Something for my home, that will be visible in it. Something that I can look at and say – 'Oh, my god. This was from that trip.' Money is no option for those purchases, but it's got to be something really meaningful, and it's one or two items versus a whole bunch of cheesy souvenirs," she says.
Marion Broverman enjoys shopping on her travels and is even willing to ship things home so as not to weigh herself down on the return trip. "I usually splurge on good wine, presents for my grandkids, art if I find something I like," she says. "Oh, and if I overindulge, I find a way to box it all up and send it back by post so my luggage doesn't get heavy."
Others, like Noreen Lerch and Louise Wilson, use travel as an opportunity to refresh their wardrobes and accessories.
"I splurge on replenishing my wardrobe with European clothes," says Lerch. "I do budget travel but it's lovely to have a meal or a drink at a truly special local hotel or restaurant as well." 
Wilson focuses on ferreting out the unique: "I splurge on unique jewelry pieces and scarves," she says.
While most JourneyWomen are well past their souvenir days, many seek out unique pieces to splurge on – from art and wine to clothing, jewelry and scarves.
These purchases are talk pieces that serve as artful reminders of where they've been.
What's your top travel splurge? Share your story with us below!
Learn More on Budgeting for Travel
Six ways you can reduce costs and save money when visiting Paris, including transportation, accommodation and more.
Three travel hacks to save money and make longer trips safer and more enjoyable for women, good anywhere in the world.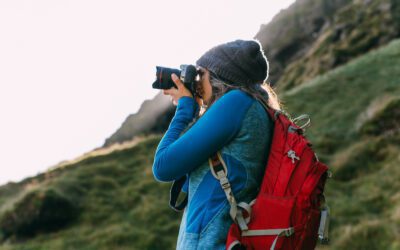 Our monthly curated list of solo travel trips submitted by JourneyWoman readers, featuring hotels, safety tips, what to pack, and more.