Last updated on April 30th, 2022
Feature Image: Still of the cast of the Chinese film, The Farewell
Quenching your Wanderlust: Top Picks From a Mother-Daughter Duo 
By Doni and Franny Belau, Guest Writers
Even if you can't travel, you can still -get away- and lord knows we need to escape a little or a lot these days.
I live in a movie-obsessed family. I did some time in the film biz, my sister was an actress, brother-in-law a director and my niece worked on TV Commercials. My daughter is following in the family footsteps working at A24, an independent film company, who has won numerous academy awards including Best Picture for the film Moonlight. She has the job of selling their unique films all over the globe which means trips to the Cannes Film Festival, Berlin, Toronto etc….except NOT this year. Needless to say, it's been a weird year.
As I am the founder of a travel company, so we are also a serious travel obsessed family as well. My kids were brought up travelling and have been to every continent except the Antarctic. The adventure and excitement of travel is basically the polar opposite of watching a movie, whether at home or in the cinema. The former takes planning, some risk-taking and is filled with excitement and adventure. The latter can be done last minute, requires no risk at all but still can contain some short-term adventure.
After all the days we've spent inside this year, I do hope you're getting out and going to the beach (safely of course), hiking, boating, biking or anything else you can out-of-doors. But as the summer winds down and you still don't have a real trip planned or an exciting adventure in store why not retreat to your living room and throw a movie up that quenches your wanderlust. My daughter came up with this list, now that she's our official resident film expert but the comments are all mine. (Disclaimer: an asterisk (*) indicates films made by A24.)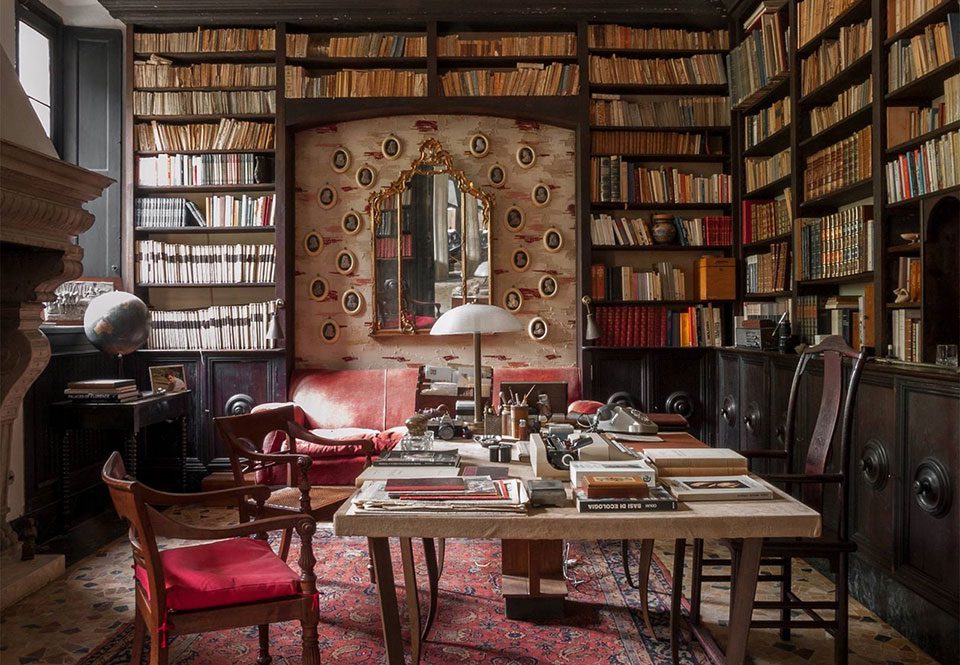 Stills of the interiors of locations from the movie Call Me By Your Name (Italy)
1. Call Me By Your Name (Italy)
A near-perfect film about love and coming of age set in the idyllic Italian countryside in a villa you'll lust to either rent or buy. James Ivory won an Academy Award for the adapted screenplay. Acting by Timothée Chalamet is crushingly exceptional. The scene with his father towards the end is one of the most poignant scenes in recent cinema memory.
A still of French actress Audrey Tautou in Amélie, one of the highest-grossing French films (outside of France) of all time.
2. Amélie (France)
A quirky adventure in Montmartre's Paris and a quest for love led by the adorable and incomparable Audrey Tautou. You'll fall in love with Paris all over again and will surely book a ticket to the city of lights shortly thereafter. This is one of the highest-grossing French films (outside of France) of all time. We re-watched it recently during the April lockdown and it absolutely holds up, leaving you warm and fuzzy all over.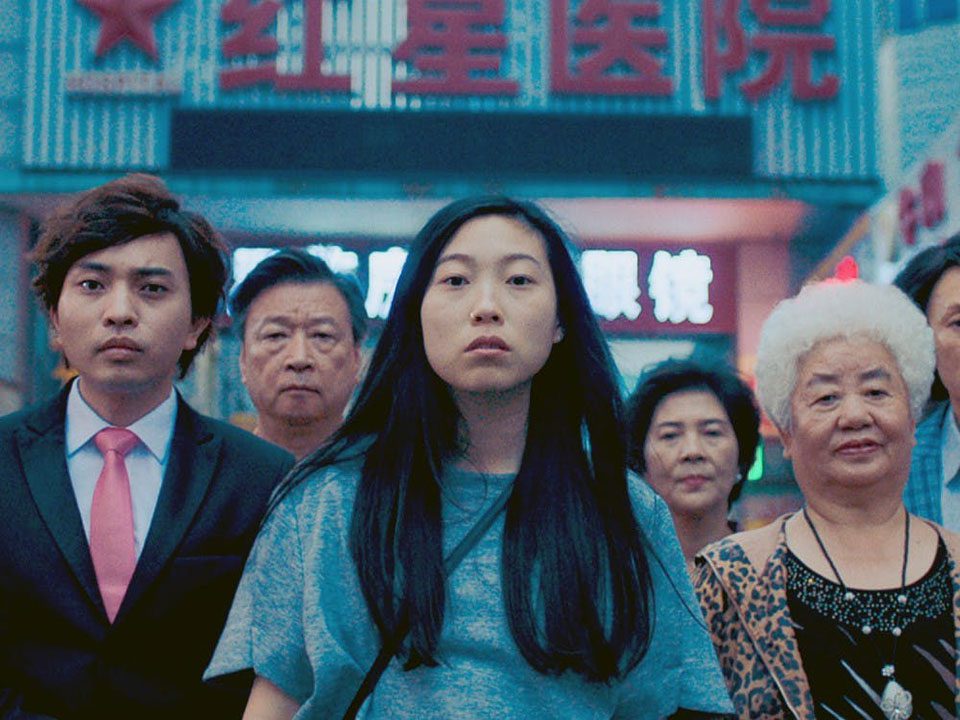 The cast of the Chinese film, The Farewell, an impeccable dark comedy that will win your heart. 
3. The Farewell* (China)
This film, produced by A24, tells the real-life story of a Chinese girl raised in the US who must go back to China because her grandmother is dying. The family agrees to lie to her about her health status and instead creates a phony reason for the trip so they can all be together one last time. What lies ahead is an escapade that is both hysterically funny as well as touching. Be sure to have your closest Chinese restaurant on speed dial after watching this one!
4. Lost in Translation (Japan)
My personal all-time favourite feature film by Sophia Coppola, this movie accurately describes the sensation of disconnection you sometimes experience while in a foreign country. It's a subtle topic that few movies have ever addressed. Acting by Bill Murray and Scarlett Johansson is nothing short of stunning. Their connection reaches beyond the screen and is set amidst the backdrop of crowded, fast-paced Tokyo. The movie made the then17-year-old a star.
The title scene from director Wes Anderson's quirky classic, Grand Budapest Hotel
5. Grand Budapest Hotel (Fictional Eastern European country)
This pastel cake-coloured movie is an escape into Director Wes Anderson's quirky stylized world. You'll find yourself wanting to move into the fantastical pink-washed hotel set in an unknown part of Europe between WWI and II. Ray Fiennes plays the hotel's concierge leading an all-star cast. The BBC chose it as one of the best films of the 21st century.
6. Eat Drink Man Woman (Taiwan)
Perhaps the best food cinematography you'll ever see in a movie – this is a story of a father/chef and his three daughters and the events that are about to upend their lives. A father's love is served up as an elaborate Taiwanese meal created with care and served to unimpressed daughters. Dating back to the 1990s this film still stands up due to its timeless topic and stunning filmmaking by the master, Ang Lee.
A black and white still from the Mexican film, Roma
7. Roma (Mexico)
A beautiful and poetic love letter from Mexico City-born from the memories of director Alfonso Cuarón. It's slow and sublime and beautifully addresses the inequity of the class structure experienced globally. A real cinematic triumph, the film won him a second Academy Award for Best Director.
8. Jiro Dreams Of Sushi (Japan)
We Belau's are gigantic sushi lovers. This film is candy for any serious or part-time foodie. The documentary takes a behind the scenes look into the obsessive quality that great chefs seem to need in order to create meals that are once-in-a-lifetime experiences. But even as that obsession turns up the worlds' best sushi, it has a dark side as well.
9. Wild (Pacific Crest Trail, USA)
Reese Witherspoon plays the recently divorced Cheryl Strayed who walked 1100 miles on the Pacific Crest Trail in an effort to try recover from her life's wounds. It's a humorous and heart-rending look into what solo-travel can actually do for you.
10. Sideways (California)
The much-loved wine-infused buddy-movie trek down the coast of California introduced the hysterically funny Paul Giamatti to a wider audience. This movie was so popular that Paul's line "No, if anyone orders merlot, I'm leaving. I am NOT drinking any f****** merlot!" depressed the merlot market in California for a number of years.
Other Honorable (and Not So Honourable) Mentions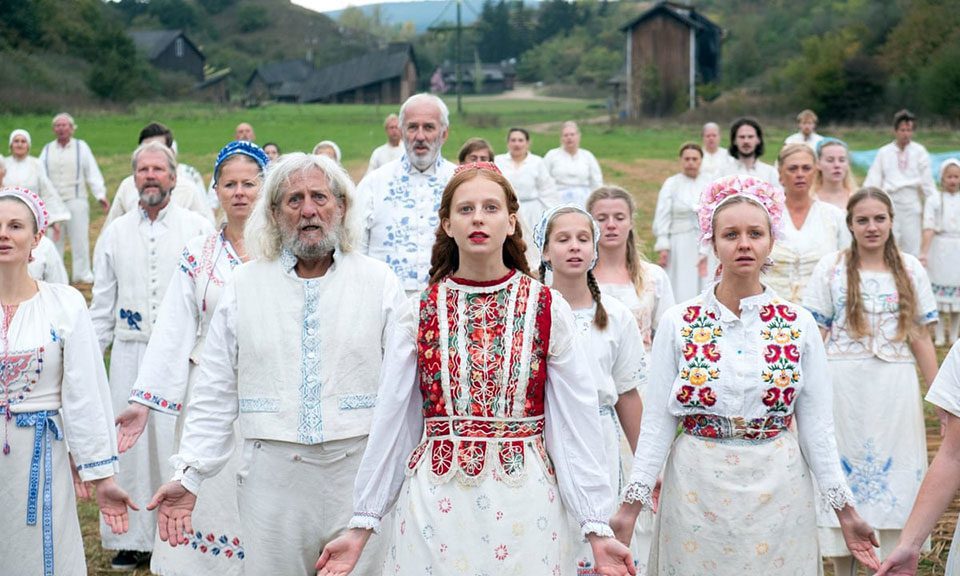 A deceptively bright still from the Swedish horror, Midsommar
Vicky Cristina Barcelona (Spain) A perfect movie, but we're still mad at Woody Allen for obvious reasons. 
Motorcycle Diaries (South America) The quintessential road trip movie that profiles Che Guevara's life. It's worth your time simply to swoon over Gael García Bernal, who is not only beautiful but is also a legitimately gifted actor. 
Midsommar* (Sweden)  This A24 horror film will take you on a disturbing trip to Northern Sweden where a summer festival is not quite as charming as it might seem. 
Ghandi (India) Its time to re-watch this epic classic about the life of the quiet revolutionary who freed India. After having visited his final home in Delhi a few years back, re-watching the film made this man's great work and the country come alive for me again. 
* Indicates films made by A24.