70% of mature solo women say the travel industry doesn't understand their needs
TORONTO, ON — December 8, 2022 – A new global study conducted by JourneyWoman™, the world's original solo women's travel publication, shows that women over 50, who represent off-the-charts spending power, feel ignored and undervalued by the travel industry. In the JourneyWoman study, 70% of women said they feel that the travel industry doesn't understand the needs of mature solo women over 50. Women also expressed concern about the lack of age-appropriate and diverse photography, a desire to see more appropriate terminology to describe older women and more emphasis on mobility and accessibility requirements.
JourneyWoman's global study, "The Influence and Affluence of Solo Women 50+ in Travel", shows that women over 50 are approaching post-pandemic travel with intention and purpose. Over 1,000 experienced female travellers, 87% over age 55, participated in the global study, which was conducted in October. Of these, 96% make the travel decisions in their household. Fueled by a desire to explore new, less-travelled destinations, women over 50 are planning travel in the first six months of 2023, with the UK, Europe and Scandinavia at the top of their bucket list.
"It's time to relinquish the stereotypes and attitudes of the past and embrace the wisdom that these mature women bring to travel," says Carolyn Ray, CEO, JourneyWoman. "Women over 50 are adventurous, curious and empowered to make their own financial decisions. Yet despite their spending power, most women feel the travel industry doesn't understand their needs. As some of the world's most experienced solo travellers, these women have both the responsibility and opportunity to use the power of their voice and their wallet to create sustainable change."
"For almost 30 years, JourneyWoman has been an advocate and a voice for solo women travelers," said Melissa DaSilva, President of TTC Tour Brands, North America, which sponsored the study and offers women-only trips through its Trafalgar and Insight Vacations brands. "As more women over 50 step into solo travel, we want to be at the forefront of positive change and support women with exciting opportunities for self-discovery and empowerment through travel, both as travellers and at the community level."
The study also demonstrated that women over 50 are purposeful travellers, preferring more sustainable forms of travel, while supporting communities, locally owned hotels and restaurants and women-owned businesses.  When it comes to group travel, most (38%) look for tour companies that offer women-only or solo trips for women, and look for companies that use female guides, work with local women entrepreneurs and have female leaders. While the destination is an important factor, women also identified reputation, safety and cleanliness as key considerations when choosing a group tour.
Key Highlights About Women 50+ from the Study
In 2023, women 50+ represent over $15 trillion in purchasing power and are experiencing the largest population growth over the next 10 years, according to a recent study conducted in the US by the Coca-Cola Group and Mass Mutual.
Travel preferences
 Women over 50 are empowered and most prefer to travel solo
53% of respondents are from the USA/32% Canada /4% Australia /2% US
87% are 55+, 90% are white with the remainder mixed race, Black or Asian
63% get their info about solo travel from websites or blogs
96% are the primary travel decision maker in their household
65% are single, widowed or divorced; 22% are married
44% said they travel solo, 31% travel with a partner, and 19% travel in a group
The majority of solo travellers trust other women (73%), travel bloggers and friends and family for travel information.
Preferred Destinations + Activities
Women are seeking adventurous experiences in bucket list destinations
50% travel for their bucket list, and 37% are looking for somewhere new
Top destinations include Europe/UK/Scandinavia/ Eastern Europe (65%), followed by North America (30%) and Asia Pacific including Australia and NZ (26%)
Women over 50 are most interested in adventure travel, followed by sustainable/wildlife travel, Indigenous experiences and wellness
When it comes to group travel, 38% of solo women prefer tour companies that offer women-only or solo trips for women
Preferred accommodations include boutique hotels, homestays and bed and breakfasts over large resorts and cruise ships
Budgeting for travel
Solo women are value-conscious, willing to pay more and stay longer
The majority of solo female travelers (58%) intend to travel 2-3 times a year and 69% said they plan to stay longer in one place
While most (49%) solo women will spend approximately US$2,000 per week on travel, 51% will spend $3,000 or more per week on travel
47% plan week-long stays, 29% two-week stays and 12% plan monthly stays
52% look for a great deal
46% will pay more for their own room
Methodology
Sponsored by Trafalgar Tours and WeTravel, this research reflects a primarily North American perspective but includes respondents from over 30 other countries. Completed in October 2022, "The Influence and Affluence of the Solo Female Traveler Over 50" invited experienced solo travelers to share perceptions on solo travel in an online study and in focus groups. The study was conducted based on a representative sample of JourneyWomen. With a sample size of over 1000, the published results are statistically significant at 95-99% confidence. JourneyWoman regularly conducts surveys on safety, budgeting, travel experiences and group tour preferences which can be found here.
About JourneyWoman
Founded in 1994, JourneyWoman™ is the world's first solo female travel resource and one of the most popular and trusted online women's travel brands in the world. JourneyWoman also operates the world's largest Women's Travel Directory, with hundreds of women-friendly tours, retreats, guides and accommodations to support small tourism businesses around the world. To learn more, visit Facebook, Instagram, Twitter, or LinkedIn.  JourneyWoman is a registered trademark of Journeywoman Enterprises Inc.
About Trafalgar 
As the world's most awarded and loved travel company, Trafalgar unlocks the best of the world for every traveller. From the iconic sites to breaking bread with locals at private Be My Guest experiences, guests can be assured of a dream holiday without the stress of 'what ifs'. Committed to Make Travel Matter, Trafalgar aims to make a positive impact on locals, communities and wildlife visited, and the planet we call home. With tried and tested tours, created by local travel experts in destination and enjoyed by more than 5 million happy guests, Trafalgar's proud to be recognised by its Feefo Platinum Trusted Service Award. Trafalgar is part of the family-owned and run The Travel Corporation (TTC), driven by service for over one hundred years.
About Insight Vacations
As the global leader in premium tours, Insight Vacations delivers all the sights and insights of destinations up close and personal. Each tour is crafted in true comfort and style with premium 5 and 4 star hotels, small groups and customised coaches with extra leg room. The brand's category leading dining options including the unique dine-around and dine-at-home experiences means that guests enjoy a culinary journey through the places they visit. An extensive Vegetarian option across all tour series further compliments the elevated dining offering. With a Make Travel Matter Experience®, that creates a positive impact for both the visitor and visited, plus also supports the United Nations sustainable Development Goals, included on each and every trip, Insight Vacations leads the way in immersive responsible travel. Insight Vacations is part of the family-owned and run The Travel Corporation (TTC), driven by service for over one hundred years.
WeTravel 
WeTravel empowers small businesses to grow through technology. Founded in 2016 by three travelers who met at U.C. Berkeley—now with nearly 75 employees based in five continents, but headquartered in Europe and The United States—WeTravel is a vertical SaaS built exclusively for the multi-day travel market, used by more than 3,000 travel businesses of all sizes to provide an all-in-one platform to enhance business operations. WeTravel's platform of SaaS and FinTech solutions empowers travel businesses to lead the best-possible customer journey through customizable booking pages, global payment collection and vendor transfers/payments.
Media Contact:
Melannie Arolick, The Decker/Royal Agency,  ttctour@deckerroyal.com
Carolyn Ray, CEO, JourneyWoman,  Editor@journeywoman.com
More News on Women Over 50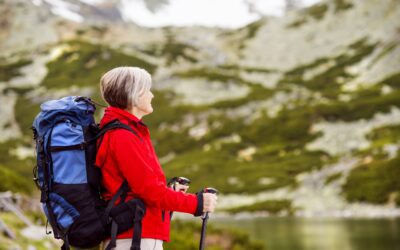 Women's Travel Directory adds membership tier for startups and new partners to help growing tour companies connect with women 50+.
For Women's History Month, TravelPulse profiled 17 women of influence transforming travel, including JourneyWoman CEO Carolyn Ray.
JourneyWoman expands global marketplace for women-friendly tours, retreats, guides and accommodations, supporting women and small businesses.