Last updated on January 15th, 2023
Featured image: Have your say in our 2023 Book Club selections | Photo by Wavebreakmedia on Envato
Travel by book starting with Ukraine in January 2023   
By JourneyWoman
As our travel book club goes into its third year, we're expanding our purview to include books that take us to new places, from Australia to Ukraine. Selected with our book club partner TripFiction, these 14 books have a strong sense of place and cover a range of genres, including mystery, memoir, suspense and historical fiction. 
Thank you to everyone who voted for these books. We look forward to seeing you at our monthly book club on the third Wednesday of each month. Please note: all meetings are now through Zoom (not Eventbrite), so check your email for a confirmation after you register. Reminders are sent one week prior, as part of our monthly Travel by Book newsletter. Guest speakers, including authors and experts will join us for each meeting, which is moderated by Wendy, Sally and Carolyn. If you sign up for the meetings, we ask that you please join as these take a lot of work to organize and host. Learn more on our Book Club page here and sign up for our emails here. 
2023 JourneyWoman Book Club Selections 
January Book of the Month: Ukraine 
1. The Memory Keeper of Kyiv, by Erin Litteken

In 1929, Stalinist activists gain a foothold in teenaged Katya's Ukrainian village, triggering persecution, resistance, and devastating famine. More than 70 years later, a young widow moves into her frail grandmother's Illinois home to take care of her. When she finds her grandmother's journal, she learns what their family endured in the desperate times of the Holodomor. Even as she unearths tales of horror, she also finds love, and the strength to navigate her own grief.
We have a very special guest joining us – details coming soon! 
Please note: For this book club we will be asking for donations to Ukrainian relief funds. 
February Book of the Month: Set in an unnamed South American country (based on Venezuela / Chile)
2. Eva Luna, by Isabel Allende
Eva Luna is many things: an orphan, a servant, a runaway, a rebel – and a storyteller. As she grows into a young woman, her colourful life is populated by a string of eccentric characters. Her unusual alliances – with street urchins, merchants, brothel madams, refugees and guerrilla fighters – help her to triumph over adversity. Despite sinister circumstances, her astonishing visions beguile the world and bring light into dark places.
March Book of the Month: Morocco
3. Tangerine, by Christine Mangan
Tangerine is a sharp dagger of a book—a debut so tightly wound, so replete with exotic imagery and charm, so full of precise details and extraordinary craftsmanship, it will leave you absolutely breathless. Optioned for film by George Clooney's Smokehouse Pictures, with Scarlett Johansson to star.
Other Shortlisted books
These books didn't make our shortlist but we think they're still worth recommending. Enjoy! 
Malaya
1. The Garden of Evening Mists, by Tan Twan Eng
Battling the onset of dementia, Yun Ling Teoh retires from the Malayan Supreme Court and returns to the rainforest region of her childhood. She dreams of creating a Japanese-style garden to commemorate her sister, lost in a brutal World War Two prisoner-of-war camp. An ex-prisoner herself, Yun Ling has to overcome her hatred when she apprentices herself to the only Japanese master gardener in Malaya.
Iceland 
2. Secrets of the Sprakkar: Iceland's Extraordinary Women and How They Are Changing the World, by Eliza Reid 
Eliza Reid, the First Lady of Iceland, examines her adopted homeland's attitude toward women—the deep-seated cultural sense of fairness, the influence of current and historical role models, and, crucially, the areas where Iceland still has room for improvement. Reid's own experience as an immigrant from small-town Canada who never expected to become a first lady is expertly interwoven with interviews with dozens of sprakkar ("extraordinary women") to form the backbone of an illuminating discussion of what it means to move through the world as a woman, and how the rules of society play more of a role in who we view as "equal" than we may understand.
Peru
3. Aunt Julia and the Scriptwriter, by Mario Vargas Llosa
Winner of the Nobel Prize in literature
Mario Vargas Llosa's brilliant, multilayered novel is set in Lima, Peru, of the author's youth, where a young student named Marito is toiling away in the news department of a local radio station. His young life is disrupted by two arrivals. Interweaving the story of Marito's life with the ever-more-fevered tales of Pedro Camacho, Vargas Llosa's novel is hilarious, mischievous, and masterful, a classic named one of the best books of the year by the New York Times Book Review.
Iran
4. The Blood of Flowers, by Ania Amirrezvani
A sensuous and richly-imagined historical novel that centers on a skilled young carpet weaver, her arranged marriage, and her quest for self-determination in 17th-century Persia.
India
5. A Fine Balance by Rohinton Mistry 
Set in 1975 India, this magnificent novel captures all the cruelty and corruption, dignity and heroism, of India. The time is 1975. The place is an unnamed city by the sea. The government has just declared a State of Emergency, in whose upheavals four strangers–a spirited widow, a young student uprooted from his idyllic hill station, and two tailors who have fled the caste violence of their native village–will be thrust together, forced to share one cramped apartment and an uncertain future.
Iceland
6. The Creak on the Stairs, by
Eva Björg Ægisdóttir
When a woman's body is discovered at a lighthouse in the Icelandic town of Akranes, investigators discover shocking secrets in her past. First in the disturbing, chillingly atmospheric, addictive new Forbidden Iceland series.
Jordan
7. Appointment with Death, by Agatha Christie
In this exclusive authorized edition from the Queen of Mystery, the unstoppable Hercule Poirot finds himself in the Middle East with only one day to solve a murder.
Among the towering red cliffs of Petra, like some monstrous swollen Buddha, sits the corpse of Mrs. Boynton. A tiny puncture mark on her wrist is the only sign of the fatal injection that killed her.
Australia
8. A House Divided (released in UK and Aus as A Few Right Thinking Men), by Sulari Gentill
Rowland Sinclair is the black sheep of a respectable family, living among the landmarks of art deco Sydney. As the Great Depression drives countless young Australians to roam the land in search of employment, the country is wracked with tension. Fascism is on the rise in the years between the two World Wars, while an increasingly desperate working class leans towards Communism. Meanwhile, Rowland opens the family mansion to his unconventional friends and devotes himself to his art. Until the other Rowland Sinclair is found murdered, when the four bohemian housemates find themselves embroiled in the political machinations of some very dangerous people.
Morocco
9. The Forgiven, by Lawrence Osborne
A haunting novel exploring the reverberations of a random accident on the lives of Moroccan Muslims and Western visitors who converge on a luxurious desert villa for a decadent weekend-long party.
South Africa
10. The Dark Flood, by Deon Meyer
Disappearances ensnare two South African detectives in a web of corruption in this stunning thriller by the Barry Award–winning author of The Last Hunt.
  
With propulsive and intricate plotting, sharp prose, and an ending that takes one's breath away just when the dust seems to have settled, The Dark Flood spotlights the state capture and corruption that has overtaken the country, lending political weight to a powerful story.
More Books to Inspire Travel
With her new book, "Wanderlust", Karen Gershowitz embraces curiosity to step into the unknown for more meaningful travel experiences.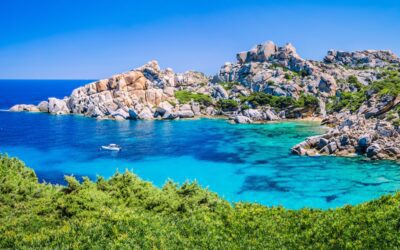 These ten books set in the Mediterranean will have you planning travels to less-travelled islands like Alba, Crete and Sardinia in no time!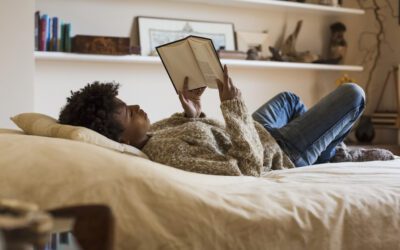 Join us on May 25 to learn about these four inspiring solo travel memoirs written by women from the JourneyWoman community.