Last updated on May 15th, 2023
Featured image: This International Women's Day, get inspired with these books by women | Photo by
prathanchorruangsak
 on Envato
Five books by women that celebrate women
By Tina Hartas, Contributor, TripFiction
On International Women's Day, we highlight five recently published books written by women for women that feature women cleaving their way through life. We offer these books as a real tribute to the lives of women everywhere.
1. Dazzling by Chikodili Emelumadu – Nigeria
Soon you will become the thing all other beasts fear.
Treasure and her mother lost everything when Treasure's daddy died. Haggling for scraps in the market, Treasure meets a spirit who promises to bring her father back – but she has to do something for him first.
Ozoemena has an itch in the middle of her back that can't be scratched. An itch that speaks to her patrilineal destiny, to defend her people by becoming a leopard. Her father impressed upon her what an honour this was before he vanished, but it's one she couldn't want less.
But as the two girls reckon with their burgeoning wildness and the legacy of their fathers' decisions, Ozoemena's fellow students at her new boarding school start to vanish. Treasure and Ozoemena will face terrible choices as each must ask herself: in a world that always says 'no' to women, what must two young girls sacrifice to get what is theirs?
2. Go As A River by Shelley Read – Colorado
I've come to understand how the exceptional lurks beneath the ordinary like the deep and mysterious world beneath the sea.
On a cool autumn morning, Victoria Nash heads into her village pulling a rickety wagon filled with late-season peaches. As she nears an intersection, a stranger in town stops to ask her the way.
She makes the decision to walk with him. 'Go as a river,' he tells her as they part ways.
So begins a mezmerising story of split-second decisions and considered acts that make up one woman's tumultuous life, as Victoria begins to absorb and follow his words.
Gathering all the pieces of her small and extraordinary existence, spinning through the eddies of desire, heartbreak and betrayal, she will arrive at a single rocky decision that will change her life forever.
3. Amazing Grace Adams by Fran Littlewood – Cornwall/LA/London
Grace Adams is one bad day away from saving her life. One hot summer day, stuck in traffic on her way to pick up the cake for her daughter's sixteenth birthday party, Grace Adams snaps.
She doesn't scream or break something or cry or curl into a ball. She simply abandons her car and walks away.
But not from her life – towards it. To the daughter who won't live with her anymore and has banned her from the party. To the husband divorcing her. Towards the terrible thing that has blown their family apart.
Today she'll show her daughter that no matter how far we fall we can always get back up again. Because Grace Adams was amazing. Her husband and daughter once thought so. They and the world might have forgotten. But Grace is about to remind them…
Amazing Grace Adams tells the story of a life, a marriage, a family, set against a single north-London day. A rollercoaster ride of redemption and discovery, it's a powerful celebration of womanhood.
4. River Sing Me Home by Eleanor Shearer – Caribbean
We whisper the names of the ones we love like the words of a song. That was the taste of freedom to us, those names on our lips.
Mary Grace, Micah, Thomas Augustus, Cherry Jane and Mercy. These are the names of her children. The five who survived, only to be sold to other plantations. The faces Rachel cannot forget. It's 1834, and the law says her people are now free. But for Rachel freedom means finding her children, even if the truth is more than she can bear. With fear snapping at her heels, Rachel keeps moving. From sunrise to sunset, through the cane fields of Barbados to the forests of British Guiana and on to Trinidad, to the dangerous river and the open sea.
Only once she knows their stories can she rest. Only then can she finally find home.
5. The Bandit Queens by Parini Shroff – India
Longlisted for The Women's Prize for Fiction 2023
For Geeta, life as a widow is more peaceful than life as a wife…
Until the other women in her village decide they want to be widows, too.
Geeta is believed to have killed her vanished husband – a rumour she hasn't bothered trying to correct, because a reputation like that can keep a single woman safe in rural India. But when she's approached for help in ridding another wife of her abusive drunk of a husband, her reluctant agreement sets in motion a chain of events that will change the lives of all the women in the village…
More Great Books by Women to Discover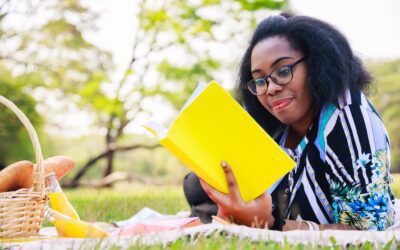 Our JourneyWoman Book Club members have spoken! Announcing six new book selections to help women learn and travel by book.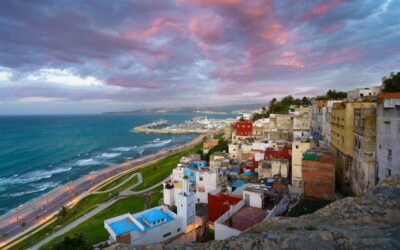 In Maria Duenas' "The Time In Between", we learn about the Spanish Civil War from the perspective of a seamstress turned skillful spy.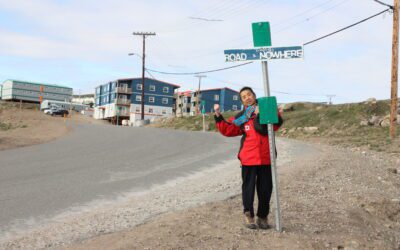 Chinese-Canadian journalist Ruth Lor Malloy, 91, shares her life's work to foster intercultural dialogue and justice for marginalized groups.