Last updated on November 30th, 2023
Featured image: The next time you see a tree, take a moment for gratitude by halfpoint from Envato
Five books that remind us of the wisdom of listening to the forest 
By Carolyn Ray, Editor, JourneyWoman
This Earth Day 2023, we celebrate trees. Whether it's a tree in the middle of a forest, or standing alone, a tree reaches deep into the earth and connects with other species in nature.
Although trees seem to stand silently, they are part of an active communications system, and like us, they talk, share food, raise children, and provide protection. Trees not only sustain life on our planet, but they also teach us important lessons about resilience and community. 
Whenever I travel, I seek out trees.
Last May, I stood below a Montezuma Cypress tree in Tule, Mexico, near Oaxaca. El Tule is known as the world's widest tree with a circumference of 137.8 feet.
The breadth and canopy of this tree is so extraordinary that it's hard to believe it all came from one seed, but DNA tests have shown that it is indeed one tree. Its age is unknown, with estimates ranging between 1,200 and 3,000 years, and even one claim of 6,000 years. Local Zapotec legend holds that it was planted about 1,400 years ago by Pechocha, a priest of the Aztec wind god Ehecatl.
I simply listened to the birds, in awe of this living organism that survived centuries of drought, floods, and earthquakes. The gratitude and respect I felt for this tree was overwhelming.
"Around me, the trees stir in their leaves and call out, 'Stay awhile.' The light flows from their branches. And they call again, 'It's simple,' they say, 'and you too have come into the world to do this, to go easy, to be filled with light, and to shine." — Mary Oliver
Five books that reach into our hearts
These five books remind us that trees are like us. Like us, trees live in a community, like us. They know they are connected to other living things, like us. They communicate and are aware of their relationships, like us. They cycle our air, water and carbon. Without trees, we lose ourselves.
Why not consider reading these books on a Kindle – you can find one here. 
1. Finding the Mother Tree by Suzanne Simard
"How had the trees weathered the changing cycles of growth and dormancy, and how did this compare to the joys and hardships my family had endured in a fraction of the time?"
― Suzanne Simard, Finding the Mother Tree: Discovering the Wisdom of the Forest
No one has done more to transform our understanding of trees than the world-renowned scientist Suzanne Simard, a professor of forest ecology at the University of British Columbia. Her research of more than three decades as a "forest detective" is recognised worldwide. She is said to be the inspiration for the heroine in Richard Powers's Pulitzer prize-winning 2018 novel The Overstory and James Cameron's 'Tree of Souls' in Avatar. Her TED talks, including 2016's "How Trees Talk to Each Other", have been viewed by more than 10 million people worldwide.
In her 2022 debut book Finding the Mother Tree, Suzanne shares the secrets of a lifetime spent uncovering startling truths about trees: their cooperation, healing capacity, memory, wisdom and sentience. As her remarkable journey shows us, science is not a realm apart from ordinary life, but deeply connected with our humanity.
In Finding the Mother Tree, she reveals how the complex cycle of forest life – on which we rely for our existence – offers profound lessons about resilience and kinship and must be preserved before it's too late.
"Simard writes – in inspiring, illuminating, and accessible ways – how trees, living side by side for hundreds of years, have evolved, how they perceive one another, learn and adapt their behaviors, recognize neighbors, and remember the past; how they have agency about the future; elicit warnings and mount defenses, compete and cooperate with one another with sophistication, characteristics ascribed to human intelligence, traits that are the essence of civil societies – and at the center of it all, the Mother Trees: the mysterious, powerful forces that connect and sustain the others that surround them."
2. How to Think Like a Tree: The natural principles guide to life by Sarah Spencer
"Every tree that has ever lived has changed the planet and left it a better place than when it started out." ― Sarah Spencer, Think like a tree: The natural principles guide to life
Published in 2019, How to Think like a Tree is the first guide of its kind, reveals the underlying principles of nature's secrets of success one by one, and demonstrates how we can apply them to our own lives, in this practical personal development guide.
Drawing on woodland examples from around the globe, Think like a Tree shares the amazing abilities of trees, their, evolutionary success stories and their abilities to heal.
Author Sarah Spencer is passionate about trees. She lives on a smallholding in the National Forest in Derbyshire in the centre of the UK with her family, and loves growing vegetables, fruit and flowers. She manages a woodland that she designed and planted.We associate trees and woodlands with harmony, health and vitality. And yet, so often, we struggle to experience these qualities in our everyday live
3. The Hidden Life of Trees: What They Feel, How They Communicate: Discoveries from a Secret World by Peter Wohlleben
"When you know that trees experience pain and have memories and that tree parents live together with their children, then you can no longer just chop them down and disrupt their lives with larger machines." ― Peter Wohlleben, The Hidden Life of Trees: What They Feel, How They Communicate: Discoveries from a Secret World
 In The Hidden Life of Trees, Peter Wohlleben shares his deep love of woods and forests and explains the amazing processes of life, death, and regeneration he has observed in the woodland and the amazing scientific processes behind the wonders of which we are blissfully unaware. Much like human families, tree parents live together with their children, communicate with them, and support them as they grow, sharing nutrients with those who are sick or struggling and creating an ecosystem that mitigates the impact of extremes of heat and cold for the whole group. As a result of such interactions, trees in a family or community are protected and can live to be very old. In contrast, solitary trees, like street kids, have a tough time of it and in most cases die much earlier than those in a group.
Drawing on groundbreaking new discoveries, Wohlleben presents the science behind the secret and previously unknown life of trees and their communication abilities; he describes how these discoveries have informed his own practices in the forest around him. As he says, a happy forest is a healthy forest, and he believes that eco-friendly practices not only are economically sustainable but also benefit the health of our planet and the mental and physical health of all who live on Earth.
4. The Island of Missing Trees by Elif Shafak
"I wish I could have told him that loneliness is a human invention. Trees are never lonely. Humans think they know with certainty where there being ends and someone else's starts. With there roots tangled and caught up underground, linked to fungi and bacteria, trees harbour no such illusions. For us, everything is interconnected."― Elif Shafak, The Island of Missing Trees
In this magical new book on belonging and identity, love and trauma, nature and renewal, Elif Shafak gives voice to a fig tree. Now in North London, the fig tree came from a cutting brought over by Kostas from Nicosia, Cyprus.  The Island of Missing Trees was our April 2022 Journeywoman Book of the Month. 
It is 1974 on the island of Cyprus. Two teenagers, from opposite sides of a divided land, meet at a tavern in the city they both call home. The tavern is the only place that Kostas, who is Greek and Christian, and Defne, who is Turkish and Muslim, can meet, in secret, hidden beneath the blackened beams from which hang garlands of garlic, chilli peppers and wild herbs. This is where one can find the best food in town, the best music, the best wine. But there is something else to the place: it makes one forget, even if for just a few hours, the world outside and its immoderate sorrows.
In the centre of the tavern, growing through a cavity in the roof, is a fig tree. This tree will witness their hushed, happy meetings, their silent, surreptitious departures; and the tree will be there when the war breaks out, when the capital is reduced to rubble, when the teenagers vanish and break apart.
Decades later in north London, 16-year-old Ada Kazantzakis has never visited the island where her parents were born. Desperate for answers, she seeks to untangle years of secrets, separation and silence. The only connection she has to the land of her ancestors is a Ficus Carica growing in the back garden of their home.
5. Braiding Sweetgrass: Indigenous Wisdom, Scientific Knowledge and the Teachings of Plants by Robin Wall Kimmerer
"Even a wounded world is feeding us. Even a wounded world holds us, giving us moments of wonder and joy. I choose joy over despair. Not because I have my head in the sand, but because joy is what the earth gives me daily and I must return the gift."
― Robin Wall Kimmerer, Braiding Sweetgrass: Indigenous Wisdom, Scientific Knowledge and the Teachings of Plants
Whie not technically a book about trees, in this beautiful novel, Robin Wall Kimmerer shows how other living beings—asters and goldenrod, strawberries and squash, salamanders, algae, and sweetgrass—offer us gifts and lessons, even if we've forgotten how to hear their voices.
As a botanist, Kimmerer has been trained to ask questions of nature with the tools of science. As a member of the Citizen Potawatomi Nation, she embraces the notion that plants and animals are our oldest teachers. In Braiding Sweetgrass, Kimmerer brings these two lenses of knowledge together to take us on "a journey that is every bit as mythic as it is scientific, as sacred as it is historical, as clever as it is wise" (Elizabeth Gilbert).
In reflections that range from the creation of Turtle Island to the forces that threaten its flourishing today, she circles toward a central argument: that the awakening of ecological consciousness requires the acknowledgment and celebration of our reciprocal relationship with the rest of the living world. For only when we can hear the languages of other beings will we be capable of understanding the generosity of the earth, and learn to give our own gifts in return.
More Great Books by Women to Discover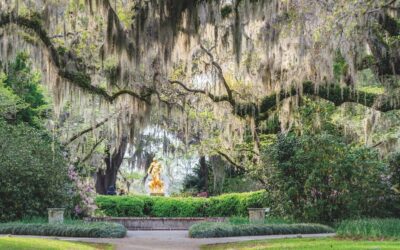 "The Joy of Exploring Gardens" by Lonely Planet takes readers on a journey to some of the world's most uplifting gardens.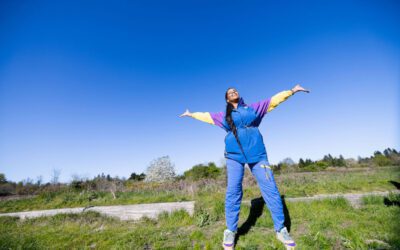 Outdoor Afro Founder and CEO Rue Mapp, winner of the 2023 JourneyWoman Award for lifetime achievement, talks about her hope for the future and her book, Nature Swagger.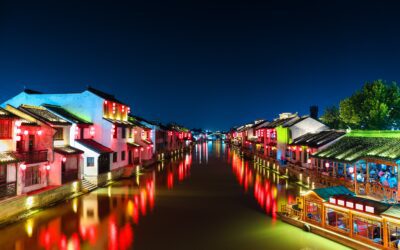 Meet bestselling author Lisa See, Author, "Lady Tan's Circle of Women", at our November 15 Book Club.