Last updated on March 8th, 2023
Lead image: A beach in Cape Cod, Massachusetts / Photo by Envato by haveseen
A story that unfolds over 24 hours across 50 years 
by Carolyn Ray, JourneyWoman 
All of our books have a strong sense of place, and this one is no exception. Recommended by our book club partner Tripfiction, 'The Paper Palace" is set in the rough and romantic Back Woods of the Outer Cape (Cape Cod), where author Miranda Cowley Heller spent every summer of her childhood swimming in fresh water ponds and the ice-cold Atlantic.
This novel is a page-turner, and it's also extremely sensory – and sensual. Tender yet devastating, The Paper Palace is a masterful novel that brilliantly illuminates the tensions between desire and safety; the legacy of tragedy, and the crimes and misdemeanours of families. Sex is a theme throughout, as is incest, so it may make some uncomfortable.  
The storyline takes us to the precipice of an impossible decision….
Before anyone else is awake, on a perfect August morning, Elle Bishop heads out for a swim in the glorious freshwater pond below 'The Paper Palace' — the gently decaying summer camp in the back woods of Cape Cod where her family has spent every summer for generations. As she passes the house, Elle glances through the screen porch at the uncleared table from the dinner the previous evening; empty wine glasses, candle wax on the tablecloth, echoes of laughter of family and friends. Then she dives beneath the surface of the freezing water to the shocking memory of the sudden passionate encounter she had the night before, up against the wall behind the house, as her husband and mother chatted to the guests inside.
So begins a story that unfolds over 24 hours and across 50 years, as decades of family legacies, love, lies, secrets, and one unspeakable incident in her childhood lead Elle to the precipice of a life-changing decision. Over the next 24 hours, Elle will have to decide between the world she has made with her much-loved husband, Peter, and the life she imagined would be hers with her childhood love, Jonas, if a tragic event hadn't forever changed the course of their lives.
Source: TripFiction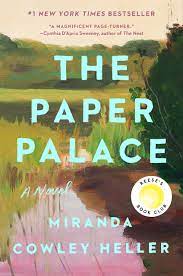 When you purchase a book using the links on our site, we receive a small payment from the bookseller that helps us cover the cost of maintaining our website and producing relevant editorial for you. Thank you! 
About the Author,
Miranda Cowley Heller
Miranda Cowley Heller was raised in New York in a family of artists, writers and editors. After graduating from Harvard, she was fiction and books editor at Cosmopolitan magazine. In 1997 she moved to LA with her screenwriter husband, where she worked for a decade as head of drama series at HBO, developing and overseeing shows such as The Sopranos, Six Feet Under, The Wire and Deadwood. Last year, she published her first novel, the phenomenally successful The Paper Palace, a gripping love story set over 50 years. 
In a July 2021 article with The Guardian, Heller says:
On Cape Cod: "The Cape is my place. Coming from a broken family, it was the one place that felt like terra firma for me as a kid. The 70s were, in a weird way, a rather dark time for kids, because our parents – at least as I experienced it – were so out of control. Naked everywhere, joining ashrams, having key parties or whatever. So all the adults were completely neglectful – narcissistic and up their own asses – but it was freedom. We ran around barefoot, we swam in the ocean. Every time I come back, it feels like the opposite of homesickness. I just slot into myself, I'm suddenly inhabiting my body.
On Sex: "Women above 50 are totally dismissed in so many different ways, but it's not uncommon for a woman Elle's age to have two men completely in love with her; it's just that people don't seem to write about that." 
On the storyline: "The novel is about her journey to the point of being able to make her own choice, to become her complete self, free of the horrible guilt she's been carrying for decades." 
You can watch all of our Book Clubs on our JourneyWoman YouTube channel.
Book Club Discussion Questions (Wednesday, July 20, 2022, 8 pm EDT)
We may not get through all of these, but here are some thoughts to start our discussion
 What was your favorite passage of the book and why?
What has your experience with Cape Cod, or similar summer waterfront destinations in North America, been prior to this book? Did any of the passages feel familiar to you from your own travels there?
Cape Cod is an important location for the Bishop family. How is this reflected in the story? Do you or your family have a place, away from your hometown, that is significant to you?
The novel is called The Paper Palace. Why? What parallels exist between the camp and the people who inhabit it?
Who was your favorite character in the book? What did you like about them?
Nature is a powerful force in the book. What role does the weather play in events?
The protagonist, Elle, has a profound love for each of two men. How is her relationship with Peter different from her relationship with Jonas?
The Paper Palace is told through two timelines: a single day in the "present", and the family's story over fifty years and more. What are your feelings, as a reader, about these kinds of narrative shifts in time?
 Does the book inspire you to visit Cape Cod?
Have you read any other books set in Cape Cod that you'd like to recommend to the group?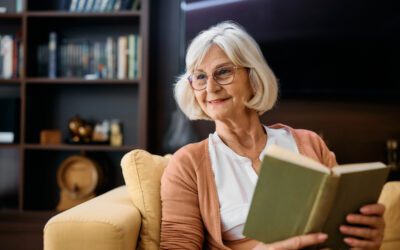 The JourneyWoman Book Club announces our next six reads, designed to spark your wanderlust and connect us as women.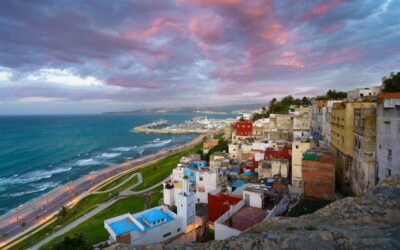 For our March 2023 book of the month, we return to Morocco, for a gripping psychological thriller set in 1950s Tangier.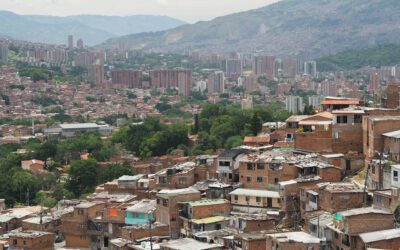 Set in South America, our February Book is Isabel Allende's "Eva Luna" which explores the transformative power of words and stories.
Your Imagination Can Take You Places
Now more than ever, we're finding camaraderie and inspiration through novels. Join us each month as we discuss a different book, suggested by our community, about a faraway land.