Last updated on August 13th, 2023
Featured image: It's time to get out and see the world with our next six books for the 2023 JourneyWoman Book Club | Photo by
drazenphoto
on Envato
These travel books for women connects us to each other and the world
By Carolyn Ray, Editor, JourneyWoman
In the first three months of 2023, our Travel Book Club has explored Ukraine,  South America and Morocco. Our next six travel books for women take us from April to September as we journey to Japan, New Zealand, Spain, Nigeria and Italy. Selected with our book club partner TripFiction, these next six travel books for women have a strong sense of place and cover a range of genres, including mystery, thrillers, memoir, suspense and historical fiction.  
For every book selection, we consider the diversity of the author but also the diversity of the story being told. As women, are there themes that connect us, like fear, love and grief? As travellers, are there issues we need to discuss openly, like the impact of war, Alzheimer's, midlife or servitude? All told, these books help us learn but they also make us laugh out loud at life and our own misadventures. 
A Note About our Book Club
Now in our fourth year, our monthly book club is on the third Wednesday of each month at 8 pm ET, hosted by Wendy, Sally and Carolyn. Discussion questions are provided for every book prior to the meeting.  You do not have to read the book to attend as we also talk about the destination and central themes in the book so that all can participate.
Starting in April 2023, to keep the conversations intimate and allow everyone an opportunity to share their thoughts, we are limiting registrations to 50 people and also requesting a $5 non-refundable donation to reserve your place. This helps us know who is coming so that we can plan our time. At the end of every year, proceeds from the book club are donated to a non-profit that supports education and literacy. For those who cannot make it, subscribe to our YouTube channel to see recordings, which are generally up within a week of the event. If you would like to support our Book Club, you can make a donation here.
Reminders are sent one week prior, as part of our monthly Book Club newsletter. You will also receive. a book club reminder from Zoom. We recommend you sign in a few minutes early to make sure there aren't any technology issues with Zoom. Learn more on our Book Club page here and sign up for our emails here. 
2023 JourneyWoman Travel Books for Women (April – September) 
April Book of the Month: New Zealand 
"Remember Me" by Charity Norman
Chosen by readers in last year's poll, this book was published in March 2022 and is finally available and at a reasonable cost for those who would like to purchase a new copy. Since we know New Zealand is on many bucket list, we thought we'd give it a go first!
The plot is one that many of us can relate to, as it involves caregiving. In this book, Emily returns to New Zealand's North Island to take care of her father, who is struggling with Alzheimer's disease. Once there, she finds her hometown still haunted by the mysterious disappearance of a young woman 25 years before. Now, shattering truths about the past threaten to rip the close-knit community apart.
This is a heartfelt, page-turning suspense novel from the bestselling author of The Secrets of Strangers – ideal reading-group fiction, perfect for fans of Jodi Picoult and Liane Moriarty. Shortlisted for Best Crime Novel in the Ngaio Marsh Awards for Crime Fiction, and for Best International Crime Fiction in the Ned Kelly Awards. 
May Book of the Month: Kyoto, Japan 
The Kimono Tattoo by Rebecca Copeland
If you love textiles, you'll love this book, which takes takes readers on an intricate journey into Kyoto's world of kimono design. Written by Rebecca Copeland, this is her debut work, and touches on questions of identity, belonging and self-discovery.  
This high-octane multicultural thriller centres around American translator, Ruth Bennett, who recently returned to her childhood home in Kyoto, after losing her job in the United States (and her marriage). Ruth was hoping her new job would offer a quiet diversion, perhaps even boost her flagging confidence. But she soon finds the storyline in the mysterious novel she's translating is leaking into her everyday life. Fictional characters turn out to be real, and the past catches up with the present in a menacing way. Using her skills as a translator and her intimate knowledge of both kimono and Kyoto, Ruth is forced to confront a vicious killer along with her own painful family secrets.
The Kimono Tattoo is an intelligent escape-into the past, into the mind, into a fascinating culture. Finely crafted and perfectly paced, this literary thriller remains engrossing long after the last sentence, opening a world that lingers in the imagination." – Jeannette Cooperman, St. Louis Media Hall of Fame journalist, essayist, and author of A Circumstance of Blood
 June Book of the Month 
"The Girl with the Louding Voice" by Abi Daré (Nigeria)
We can all relate to the need for women to find their voice — and freedom. This is the unforgettable story of Adunni, a 14-year-old Nigerian girl who knows what she wants: an education and the debut novel of Abi Daré, who grew up in Lagos, Nigeria and has lived in the UK for 18 years.
As the only daughter of a broke father, Adunni is a valuable commodity. Removed from school and sold as a third wife to an old man, her life amounts to this: four goats, two bags of rice, some chickens and a new TV. When unspeakable tragedy swiftly strikes in her new home, she is secretly sold as a domestic servant to a household in the wealthy enclaves of Lagos, where no one will talk about the strange disappearance of her predecessor, Rebecca. No one but Adunni…
As a yielding daughter, a subservient wife, and a powerless servant, fourteen-year-old Adunni is repeatedly told that she is nothing. But Adunni won't be silenced. She is determined to find her voice – in a whisper, in song, in broken English – until she can speak for herself, for the girls like Rebecca who came before, and for all the girls who will follow.
"I'm excited about this debut novel from Nigerian author Abi Daré. . . . In Nigeria, and around the world, girls are fighting for their right to learn. I'm grateful to Abi for showing the challenges Nigerian girls face and showcasing the power of their voices."— Malala Yousafzai
"A celebration of girls who dare to dream."—Imbolo Mbue, author of Behold the Dreamers (Oprah's Book Club pick)
July Book of the Month: Camino de Santiago
What the Psychic Told the Pilgrim:  A Midlife Misadventure on Spain's Camino de Santiago de Compostela by Jane Christmas (Spain)
Written by Canadian Jane Christmas, this is a must-read for any woman who wants to walk the Camino de Santiago. It's not a guidebook, rather, it's a hilarious look at one woman's journey through Spain that will have you laughing throughout — and inspire you to walk it on your own terms.  I met Jane last fall in Bath, UK, and she's walking the Camino again -this time from the bottom of Spain.
The description alone is compelling: "Who knew that a bottle of wine, an airline steward, and a rash of goosebumps would direct me to a 780-kilometre trek across Spain, despite the fact I had never backpacked or laced up hiking boots? I believe that every physical journey we take has a metaphysical one (or six) going on inside us simultaneously; for me, that year, those side journeys included healing a broken heart, grappling with the politics of female friendships, and trying not to be a whining middle-aged woman. Then, in the midst of it all, something wonderfully unexpected sprang up, and altered my universe. Never underestimate the power of goosebumps, but if it ends up involving 14 other women don't say you weren't warned."
August Book of the Month: Florence, Italy 
"Still Life" by Sarah Winman
Sarah Winman's 2011 debut novel When God Was a Rabbit became an international bestseller and won Winman several awards including New Writer of the Year in the Galaxy National Book Awards. If you love Florence and Italy, this is a book for you, full of love and appreciation for the little things in life.
In her latest novel, published in November 2021, "Still Life", Winman takes us Tuscany in 1944. As Allied troops advance and bombs fall around deserted villages, a young English soldier, Ulysses Temper, finds himself in the wine cellar of a deserted villa. There, he has a chance encounter with Evelyn Skinner, a middle-aged art historian who has come to Italy to salvage paintings from the ruins and recall long-forgotten memories of her own youth. In each other, Ulysses and Evelyn find a kindred spirit amongst the rubble of war-torn Italy, and set off on a course of events that will shape Ulysses's life for the next four decades.
"A tonic for wanderlust and a cure for loneliness. It's that rare, affectionate novel that makes one feel grateful to have been carried along. Unfurling with no more hurry than a Saturday night among old friends, the story celebrates the myriad ways love is expressed and families are formed….Endlessly charming…The novel never feels anything less than captivating because Winman creates such a flawless illusion of spontaneity, an atmosphere capable of sustaining these characters' macabre wit, comedy of manners and poignant longing." —The Washington Post
As Ulysses returns home to London, reimmersing himself in his crew at The Stoat and Parrot — a motley mix of pub crawlers and eccentrics — he carries his time in Italy with him. And when an unexpected inheritance brings him back to where it all began, Ulysses knows better than to tempt fate, and returns to the Tuscan hills.
With beautiful prose, extraordinary tenderness, and bursts of humor and light, Still Life is a sweeping portrait of unforgettable individuals who come together to make a family, and a richly drawn celebration of beauty and love in all its forms.
September Book of the Month: Spain and Morocco 
"The Seamstress"/ "The Time In Between" by Maria Dueñas
There's nothing I love more than reading about a country when you're in it. After discovering Spanish author María Dueñas' historical fiction novel at a bookstore in Malaga, I couldn't put this down.  This book is full of real characters including British spy Rosalinda Fox, who is credited with saving many lives during the war.
The Seamstress/ The Time In Between is a word-of-mouth phenomenon that catapulted María Dueñas, a debut author, to the top of Spain's bestseller lists. It follows the continent-hopping adventures of Sira Quiroga, a naive Madrileña seamstress turned skillful spy who, through a series of misfortunes, finds herself stuck in Morocco around the time of the Spanish Civil War.
This sweeping novel, which combines the storytelling power of The Shadow of the Wind with the irresistible romance of Casablanca, moves at an unstoppable pace. Suddenly left abandoned and penniless in Morocco by her lover, Sira Quiroga forges a new identity. Against all odds she becomes the most sought-after couture designer for the socialite wives of German Nazi officers. But she is soon embroiled in a dangerous political conspiracy as she passes information to the British Secret Service through a code stitched into the hems of her dresses.
"The Time In Between" is also available to watch on PBS Masterpiece.
More Travel Books for Women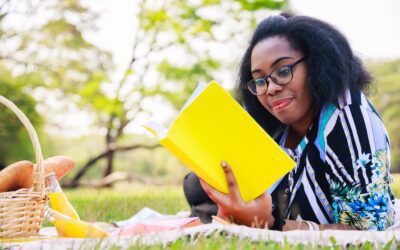 Our JourneyWoman Book Club members have spoken! Announcing six new book selections to help women learn and travel by book.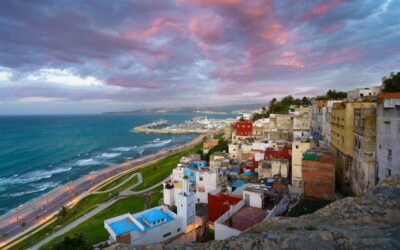 In Maria Duenas' "The Time In Between", we learn about the Spanish Civil War from the perspective of a seamstress turned skillful spy.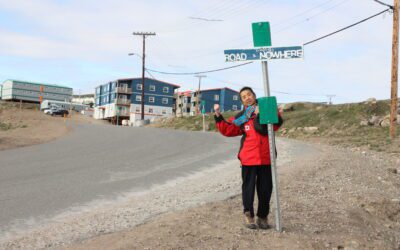 Chinese-Canadian journalist Ruth Lor Malloy, 91, shares her life's work to foster intercultural dialogue and justice for marginalized groups.