Last updated on March 8th, 2023
Photo by Carolyn Ray in Morocco. 
Why we chose this book: Intriguing places, authentic host
By Carolyn Ray, JourneyWoman
Last month, we went to the Silk Road on a bicycle with Kate Harris' Lands of Lost Borders. This month, we head south to the "Salt Road" with explorer Alice Morrison.  This book is based on the BBC2 series which you can see here, but is not available to view!  However, we've put the trailer below to give you a taste of Alice's style.  Her bio is incredibly impressive – just reading the first few paragraphs I realized she. is the real deal! Here is her opening paragraph – the rest you can read for yourself on her website here.  
Maya Angelou: "Perhaps travel cannot prevent bigotry, but by demonstrating that all people cry, laugh, eat, worry and die, it can introduce the idea that if we try and understand each other, we may even become friends."
"Thanks for the visit. I am an adventurer and an explorer. I travel to the furthest places on earth and walk through its toughest habitats. I have been described as 'Indiana Jones for girls'  (which I liked!) We live in a time when the world is in crisis in so many ways. I want to bear witness to what is happening to the planet as our climate and our society changes and I want to tell the stories that bring we humans together rather than the ones that drive us apart. Together, we can strive towards solutions and a happier world.  What better place to start than with the places and people that are furthest away."
Your book club co-hosts, Wendy and Carolyn, invite you to join us for "Arabist and explorer"' Alice Morrison's book as she attempts to follow the ancient "Salt Roads". Join us for our monthly meeting on May 19, 8 pm EDT, for a facilitated discussion on this book, its themes and Morocco (a country I had the opportunity to spend almost a month in!)  Our book club operates on a Pay-What-You-Can model, where we make a donation to a non-profit organization that is meaningful to the author. We thank you for your generosity and kindness.
Please note, as of June 1, our event registration will change to Eventbrite. You will still be able to access future book club meetings on our site but the ticketing will come from Eventbrite. More details to follow. Thank you! 
Morocco to Timbuktu: An Arabian Adventure by Alice Morrison 
Recommended by: Wendy and Thia
Published in: 2017
Country: Morocco, Mali 
Alice Morrison follows the ancient, lost salt roads from the top of Morocco across the burning sands of the Sahara to find the fabled city itself. This book is a good old-fashioned adventure with death-defying donkeys, a severe case of gold fever and plenty of goat gizzards for dinner. It explores of one of the most dangerous routes in history which brought gold, salt and slaves across the Sahara and up to Europe.
Starting from coastal Tangier, north of Morocco and Europe's gateway to Africa, Alice Morrison travels 2,000 miles across some of the most dangerous landscapes in the world, digging deep into the history, culture and civilization of both ancient and contemporary North Africa, until she reaches Mali's famous city of Gold, Timbuktu.

Reviews 
"From Morocco to Timbuktu review – cabs and camels with all-action Alice", The Guardian, May 2017 
"Alice Morrison is following the salt roads, ancient trading routes, to Africa's fabled city of gold in Mali. From Morocco to Timbuktu: An Arabian Adventure (BBC2) it's called. No, I'd never heard of Alison before. She describes herself as an "Arabist and adventurer". Timbuktu I do know about – through reading Hop on Pop by Dr Seuss, and – more recently – The Book Smuggler of Timbuktu by (disclaimer!) my friend and former colleague Charlie English.Recommended reading, both of them.
Anyway, Alice is also fabulous. For not being just another actor/comedian on the travelogue gig, for starters, and for actually knowing stuff. Such as Arabic, which she immediately gets to show off with the captain of the boat approaching Tangier." 
What's the Salt Route?  From Egypt Today:
"Morocco to Timbuktu: An Arabian Adventure" is a new factual program which started on May 11, aired on BBC2, and presented by Alice Morrison, who is an Arabist, explorer and Marrakech resident, about her journeys along Africa's legendary salt roads.
The salt road's fame and wealth comes from two main crucial commodities – salt and gold. For centuries, caravans with thousands of camels have passed back and forth between Timbuktu and Morocco.
In her exotic journey, Morrison takes cabs, trains, rides camels and walks on foot. She goes through snow and storms across the great Atlas Mountains dotted with Berber villages; the Berbers, (also known as Tamazight) are the indigenous people of Maghreb region. On the other side of the Atlas, she explores ancient caves of salt, the commodity which the salt road is named after.
Book Club Discussion Questions
Rather than our conventional questions, there are a few themes we'd like to discuss with you: 
The intersection of past and present always seem to surprise Alice:  when have you experienced this on your travels? 

Safety: Alice's safety tips on page 148 – what would you add, noting that she was always careful about the way she dressed? 

Throughout the book, there is a deep appreciation for the mix of cultures and ethnicities (as on page 103). Have you noticed this in other places you have travelled to? Where? 

The importance of speaking a few words in the language of the country you're visiting – what words have you learned in other languages – what would you recommend to help others learn? 

Alice discovers that salt and gold were the currency then, but more importantly, she begins to appreciate that knowledge was the true gift. What do you think the currency of our future will be?      

Etiquette in Morocco – tips from those who have been? 
You can register for the book club meeting here. 
We'd Love  Your Photographs and Tips!
Do you have photos of Morocco or Mali to share? Send them in to editor@journeywoman.com with a brief description and a tip, and we'll share them in the session! Here are some of mine below from a 3-week trip across Morocco in 2015.  I wrote about spending New Year's Eve in the Sahara Desert here.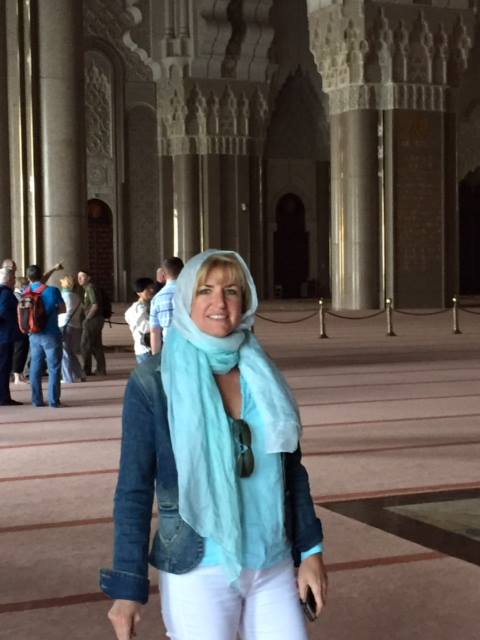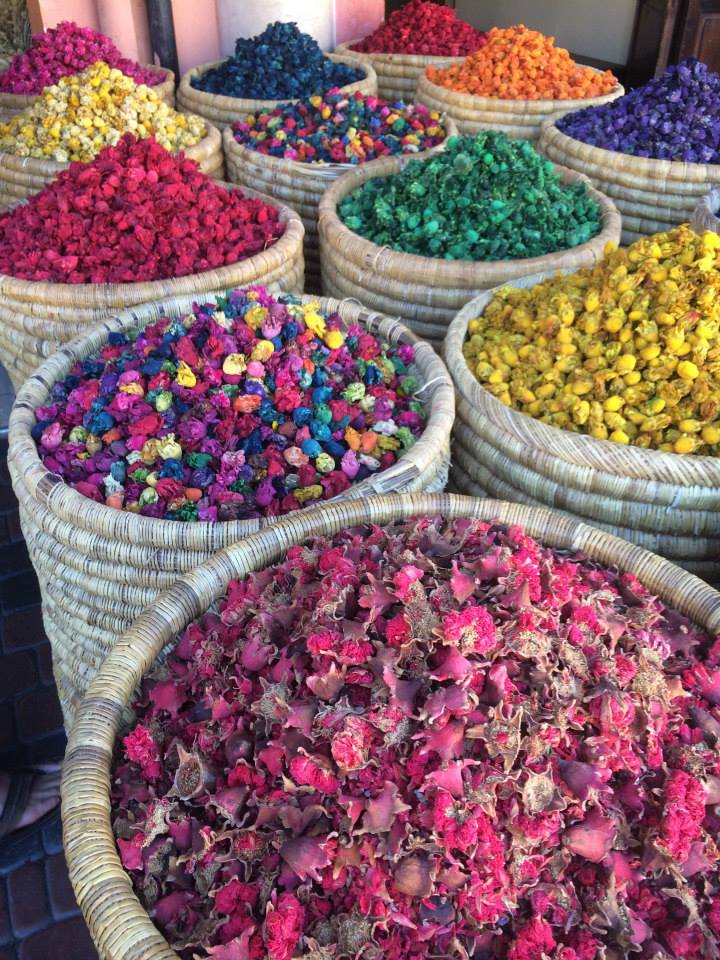 Your Imagination Can Take You Places
Now more than ever, we're finding camaraderie and inspiration through novels. Join us each month as we discuss a different book, suggested by our community, about a faraway land.