Featured image: What better way to appreciate books than with stories from these ten great books | Photo by Ivo Rainha on Unsplash
The perfect list for booklovers
By Tina Hartas, Founder, TripFiction
As readers, it goes without saying, that we love books. And what a way to appreciate the world of books – there is nothing better than to pick up a book that is, essentially, about books, whether it is a story set in a bookshop or memoirs that offer a little insight into the life of a bookseller. Given the central theme, titles set around books are invariably penned with sagacity, sensitivity and insight, with a palpably warm and empathic feeling for the subject matter. Enjoy!
10 great books about books
Please note: When you purchase a book using the links below we receive a small commission from the bookseller, at no cost to you. This helps us maintain our website and book club. Thank you!
1. The Lions of 5th Avenue by Fiona Davis
A series of book thefts roils the iconic New York Public Library, leaving two generations of strong-willed women to pick up the pieces.
In The Lions of 5th Avenue, it's 1913, and on the surface, Laura Lyons couldn't ask for more out of life–her husband is the superintendent of the New York Public Library, allowing their family to live in an apartment within the grand building, and they are blessed with two children. But headstrong, passionate Laura wants more, and when she takes a leap of faith and applies to the Columbia Journalism School, her world is cracked wide open.
As her studies take her all over the city, she is drawn to Greenwich Village's new bohemia, where she discovers the Heterodoxy Club–a radical, all-female group in which women are encouraged to loudly share their opinions on suffrage, birth control, and women's rights. Soon, Laura finds herself questioning her traditional role as wife and mother. But when valuable books are stolen back at the library, threatening the home and institution she loves, she's forced to confront her shifting priorities head on . . . and may just lose everything in the process.
Eighty years later, in 1993, Sadie Donovan struggles with the legacy of her grandmother, the famous essayist Laura Lyons, especially after she's wrangled her dream job as a curator at the New York Public Library. But the job quickly becomes a nightmare when rare manuscripts, notes, and books for the exhibit Sadie's running begin disappearing from the library's famous Berg Collection.
Determined to save both the exhibit and her career, the typically risk-adverse Sadie teams up with a private security expert to uncover the culprit. However, things unexpectedly become personal when the investigation leads Sadie to some unwelcome truths about her own family heritage–truths that shed new light on the biggest tragedy in the library's history.
2. The Sentence by Louise Erdrich
In this stunning and timely novel, Pulitzer Prize and National Book Award-winning author Louise Erdrich creates a wickedly funny ghost story, a tale of passion, of a complex marriage and of a woman's relentless errors.
Louise Erdrich's latest novel, The Sentence, asks what we owe to the living, the dead, to the reader and to the book. A small independent bookstore in Minneapolis is haunted from November 2019 to November 2020 by the store's most annoying customer. Flora dies on All Souls' Day, but she simply won't leave the store. Tookie, who has landed a job selling books after years of incarceration that she survived by reading 'with murderous attention,' must solve the mystery of this haunting while at the same time trying to understand all that occurs in Minneapolis during a year of grief, astonishment, isolation and furious reckoning.
The Sentence begins on All Souls' Day 2019 and ends on All Souls' Day 2020. Its mystery and proliferating ghost stories during this one year propel a narrative as rich, emotional and profound as anything Louise Erdrich has written.
3. The Diary of a Bookseller by Shaun Bythell
Shaun Bythell owns The Bookshop, Wigtown – Scotland's largest second-hand bookshop. It contains 100,000 books, spread over a mile of shelving, with twisting corridors and roaring fires, and all set in a beautiful, rural town by the edge of the sea. A book-lover's paradise? Well, almost …
In these wry and hilarious diaries, Shaun provides an inside look at the trials and tribulations of life in the book trade, from struggles with eccentric customers to wrangles with his own staff, who include the ski-suit-wearing, bin-foraging Nicky. He takes us with him on buying trips to old estates and auction houses, recommends books (both lost classics and new discoveries), introduces us to the thrill of the unexpected find, and evokes the rhythms and charms of small-town life, always with a sharp and sympathetic eye.
4. The Storied Life of A J Fikry by Gabrielle Zevin
"Who the hell are you?" A.J. asks the baby.
For no apparent reason, she stops crying and smiles at him. "Maya," she answers.
That was easy, A.J. thinks. "How old are you?" he asks.
Maya holds up two fingers.
"You're two?"
Maya smiles again and holds up her arms to him."
A.J. Fikry, the grumpy owner of Island Books, is going through a hard time: his bookshop is failing, he has lost his beloved wife, and a prized rare first edition has been stolen.
But one day A.J. finds two-year-old Maya sitting on the bookshop floor, with a note attached to her asking the owner to look after her. His life – and Maya's – is changed forever.
5. Mr. Penumbra's 24-Hour Bookstore by Robin Sloan
A New York Times bestseller, Mr. Penumbra's 24-hour Bookstore is an entirely charming and lovable first novel of mysterious books and dusty bookshops: it is a witty and delightful love letter to both the old book world and the new.
Recession has shuffled Clay Jannon out of his life as a San Francisco Web-design drone – and serendipity, coupled with sheer curiosity, has landed him a new job working the night shift at Mr. Penumbra's 24-Hour Bookstore. But after just a few days, Clay begins to realize that this store is even more curious than the name suggests. There are only a few customers, but they come in repeatedly and never seem to actually buy anything, instead they simply borrow impossibly obscure volumes from strange corners of the store, all according to some elaborate, long-standing arrangement with the gnomic Mr. Penumbra.
The store must be a front for something larger, Clay concludes, and soon he's embarked on a complex analysis of the customers' behaviour and roped his friends into helping to figure out just what's going on. But once they bring their findings to Mr. Penumbra, it turns out the secrets extend far outside the walls of the bookstore…
6. 84 Charing Cross Road by Helene Hanff
This is a series of letters charting the twenty-year correspondence between Hanff, searching for books which she could not find her homeland and Frank Doel, a London antiquarian bookseller.
A unique and touching exchange, the friendship blossoms, but Hanff never manages a visit to the UK. Both funny and sad, it reveals innate characters, beautifully narrated, separated by an ocean.
7. The Shadow of the Wind by Carlos Ruis Zafón
It is Barcelona, 1945, post-war, and a boy, Daniel awakes and can no longer remember his Mother's face. Daniel's widowed father, who deals in antiquarian books, introduces him to the Cemetery of Forgotten Books – each book waiting for someone to care for them. From an overwhelming choice, Daniel chooses The Shadow of the Wind by Julian Carax and then goes on a quest to find the rest of Carax's work.
However, he discovers that someone has been destroying every work of his and that his own book may well be one of the only works by Carax in existence. He is drawn to a world of otherworldliness, love and madness and it becomes clear he has to find out more about Carax before his own family is engulfed by the scary world he has entered.
8. The Gardener of Baghdad by Ahmad Ardalan
Two people, one city, different times; connected by a memoir. Can love exist in a city destined for decades of misery? Adnan leads a weary existence as a bookshop owner in modern-day, war-torn Baghdad, where bombings, corruption and assault are everyday occurrences and the struggle to survive has suffocated the joy out of life for most.
But when he begins to clean out his bookshop of forty years to leave his city in search of somewhere safer, he comes across the story of Ali, the Gardener of Baghdad, Adnan rediscovers through a memoir handwritten by the gardener decades ago that beauty, love and hope can still exist, even in the darkest corners of the world.
9.
Words in Deep Blue by Cath Crowley
Years ago, Rachel had a crush on Henry Jones. The day before she moved away, she tucked a love letter into his favorite book in his family's bookshop. She waited. But Henry never came.
Now Rachel has returned to the city—and to the bookshop—to work alongside the boy she'd rather not see, if at all possible, for the rest of her life. But Rachel needs the distraction. Her brother drowned months ago, and she can't feel anything anymore.
As Henry and Rachel work side by side—surrounded by books, watching love stories unfold, exchanging letters between the pages—they find hope in each other. Because life may be uncontrollable, even unbearable sometimes. But it's possible that words, and love, and second chances are enough.
10. Severina by Rodrigo Rey Rosa
A new translation of the Guatemalan author whom Roberto Bolano called "the most rigorous writer of my generation, the most transparent…the most luminous of all." "Right from the start I picked her for a thief, although that day she didn't take anything…I knew she'd be back," the narrator/bookseller of Severina recalls in this novel's opening pages.
Imagine a dark-haired book thief as alluring as she is dangerous. Imagine the mesmerized bookseller secretly tracking the volumes she steals, hoping for insight into her character, her motives, her love life. In Rodrigo Rey Rosa's hands, this tale of obsessive love is told with almost breathless precision and economy. The bookstore owner is soon entangled in Severina's mystery: seductive and peripatetic, of uncertain nationality, she steals books to actually read them and to share with her purported grandfather, Senor Blanco.
In this unsettling exploration of the alienating and simultaneously liberating power of love, the bookseller's monotonous existence is rocked by the enigmatic Severina. As in a dream, the disoriented man finds that the thin border between rational and irrational is no longer reliable. Severina confirms Rey Rosa's privileged place in contemporary world literature.

More Books to Inspire You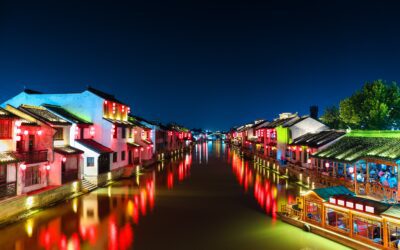 Meet bestselling author Lisa See, Author, "Lady Tan's Circle of Women", at our November 15 Book Club.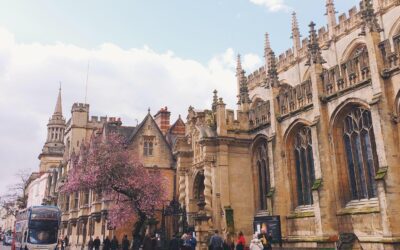 Our October 2023 Book of the Month, "The Dictionary of Lost Words", explores the creation of the Oxford English Dictionary and how words mean different things to men and women.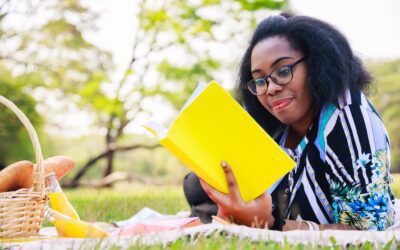 Our JourneyWoman Book Club members have spoken! Announcing six new book selections to help women learn and travel by book.