Last updated on May 15th, 2023
Featured Image: An interior cabin on a Norwegian Cruise Line's ship / Photo by Diana Eden
Single Supplements Are Not For Everyone

By Diana Eden, Contributing Writer
Finding a husband might be easier than finding a roommate to share a tiny cabin on a cruise ship! A husband may not take as many clothes, shoes, and jewelry as you and certainly won't jam up the available shelf space with face creams and makeup. If he snores, you're probably already used to it. And you may really like him!
But many older solo travelers, newly single, find themselves in the position of wanting to take a cruise but are unable or unwilling to pay the "single supplement."
Travel companies and cruise lines (especially Norwegian) are beginning to address this issue. They are adding a few staterooms for singles, but inventory is low. The cabins are tiny and mostly inside According to Norwegian's website, "a Studio Stateroom for solo travelers runs 99-square-feet in size; an Inside Stateroom is 135-square-feet and an Oceanview Stateroom is 161-square-feet.
No matter which type of stateroom you choose, doing the do-si-do with a relative stranger to access the closet or the bathroom takes some getting used to. This marriage of sorts may only last a couple of weeks, but finding out about compatibility might be a good thing to do before you go.
Like a good marriage, it all comes down to Communication and Expectations.
Norwegian Cruise Line's Single Cabin
1. Get the basics out of the way
First, get some simple basics out of the way: smoker?
Allergies to hair spray or cologne?
Using a CPAP (Continuous positive airway pressure) machine for sleep apnea?
If the candidate passes muster on all these things, then proceed to the other areas.
2.  Sleeping habits: Night owl or early bird?
Some older women need lots of sleep, others seem to require very little and love to be up before the sun. I am in the former camp and can be very cranky if I don't get my full 8 hours. However, I have one friend I often share a room with who can get up at dawn, make her bed, get dressed, and go out for a walk, and I won't even hear her! So sometimes, the sleep patterns can be irrelevant if your roommate has a light foot.
Have you been told that you snore? Admit to it. Advise a roommate of that, so she knows to bring earplugs. The same goes for the use of a CPAP or if you need to get up frequently during the night. Knowledge is power.
I also detest the sound of TV as I drift off to sleep. I need earplugs and an eye mask, but I truly prefer that TV isn't on that much. That's one of my major wish-list items – that a potential roommate doesn't need to have the TV on to fall asleep. Reading lights? No problem. I have a great eye mask.
Diana's Pro Tip:
Rather than leaving the bathroom light on for nocturnal visits, which floods the cabin with light like a Beyonce concert when the door is opened, I take a couple of small motion sensor lights. These can be put both in the bathroom and along the floor near the wall to guide you there.
3. Bathroom habits: Morning or evening shower?
It's best to negotiate this, especially if you both have an early tour start time that you both need to be ready for.
Needless to say, be considerate about where you put toiletries (there are plenty of organizers that can solve this problem) and be clear about which towels you have used. On the left, mine. To the right yours.
Be sure to bring (and use) bathroom air fresheners. The best one in my mind is Poopourri, but The Crown Choice also gets high marks.
Contributing Writer Diana Eden gives women some hot tips for choosing vacation rentals by looking beyond marketing buzzwords.
4. General Considerations
Are you able to evenly divide the hanging space, the limited number of hangers, drawers, and shelves? I often look for extra nooks and crannies to store stuff, like corner shelves in the main room from which I clear brochures and cruise advertising.
Do you hog the outlets? – there are usually too few. I bring a USB charging port to share for phones and tablets.
Are you comfortable seeing your roommate without clothes (or having them see you?) as you get dressed? Be discreet.
Will you expect me to be your mate at all times, or just for the sleeping times? Will you expect to sit next to me on the tour bus rides and eat every meal with you? Good to know in advance.
Diana with her favourite roommate, her sister Carol Moore-Ede.
5. Talker or not? 
Lastly, and this is just a personal thing: are you a "talker"? Do you need to chat the moment you wake up and most of the evening? By nature, I am an introvert and really need some quiet time, especially at night before I go to bed. I like to read before I go to sleep. This doesn't mean I am being distant and unfriendly.
After a long day seeing the sights, my energy level drains quickly, and I can get exhausted having to maintain a constant conversation. Again, this is me. So I try and make sure I have matching energies with a potential roommate, and so far, I have been fortunate.
 If things have not gone well during the trip, at least the divorce will not cost you a dime. But you may find you have a friend for life.
Some of us like to travel solo. Others enjoy the company of a familiar travel partner. Still, others ask to be matched with a roommate in order to avoid costly single supplements. No matter the reason, there is every chance we will all find ourselves travelling with another person at some point in our global adventures. For those occasions here are some thoughtful observations and helpful bits of advice to add to your JourneyWoman wisdom.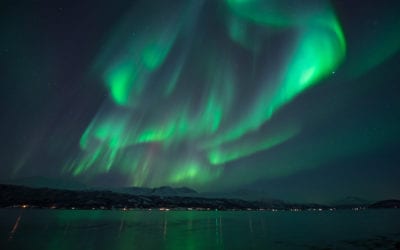 We reveal the top seven Once-in-a-Lifetime Travel Experiences recommended by women, including the Northern LIghts, the Camino de Santiago, Canada's Rocky Mountains, a Safari in Africa, an Antarctica expedition, Machu Picchu and Bali.