Last updated on November 30th, 2023
Featured image: Let's look at menopause as a way to reach our full potential, at midlife! / Photo by Garakta-Studio on Envato
Embracing the potential of menopause at midlife  
by Carolyn Ray

(Disclaimer: JourneyWoman is not a medical expert about midlife or menopause, nor are the women in this article. We're merely sharing our stories and tips, so please consult a medical professional should you decide to pursue supplements or changes to your diet or other healthcare approaches and make sure you understand the risks.)
As a woman at midlife, going through perimenopause, I've only just started to fully realize how much menopause affects my life – and the way I travel. (I should also mention I am not a proponent of the word midlife yet it seems to define this time of our lives.) 
Every woman's experience with menopause is different. Often, we suffer in silence and grit our teeth. 
However, in writing this article and speaking with other women, I've learned that there is a positive side to menopause, one that I hadn't expected. 
Instead of accepting the stereotypical view of menopause – 'crazy' mood swings, hot flashes, emotional outbursts and tears — what if we look at menopause as an opportunity to step into our next stage and reach our full potential?
"The woman in menopause, who is becoming the queen of herself, finds herself at a crossroads of life, torn between the old way she has always known and a new way she has just begun to dream of. A voice from the old way begs her to stay in place — "Grow old with me, the best is yet to be." But from the new path another voice beckons, imploring her to explore aspects of herself that have been dormant during her years of caring for others focusing on their needs."
– The Wisdom of Menopause, page 7
Change starts with sharing our story
When I first started sharing my menopause journey with my girlfriends, I was surprised to learn how much we had in common. For years, I've had fibroids, which are very common, affecting up to 80% of women. My fibroids create excessive bleeding, cramps and affect my energy and my mood. I've gone through three gynecologists, the first of which wanted me to have a full hysterectomy. I said no. 
I also suffer from migraines, which have lessened in frequency as I age, but increased in impact when I went into perimenopause. Four years ago, I had a very severe migraine — I could see the left side of my body – but not feel it. That freaked me out. Even though my test results came back normal, it was the wake-up call I needed.
At age 50, I realized I had to slow down, learn how to say no more often and focus on what I really wanted in my life. I quit my corporate job, followed my heart and decided to pursue my love of travel full-time by selling everything I owned. A year later, I was offered the opportunity to take over JourneyWoman. I followed my intuition, trusting that the universe was inviting me on a new, yet unknown, journey.  I also made lifestyle changes, hired a nutritionist and health coach, and started exercising lately. Recently, I've been using the app "Sweat" to help me exercise when I travel using bands and body weight. (See our travel tips for more).
With the number of menopausal women worldwide estimated to reach 1.1 billion by 2025, talking about menopause is important. Ninety per cent of women are menopausal by the age of 55-56, and many may stop their final menstrual period earlier. 
As midlife women – the most powerful and influential group in the world – we are a force to be reckoned with. We are educated and determined to take control of our own health, and curious about new approaches to old problems. While the pandemic hasn't made menopause any easier, it has – in my view – created an opportunity to talk more about on topics that might have been taboo in the past. This is one of them.   
"I was just talking to a colleague in Australia about this the other day! Another women's group I am in bought it up as a topic in that no-one seems to really talk out loud about it. It is frustrating as hell. But along with the usual weight gain, hot flushes, night sweats, lack of sleep & just plain old feeling relatively shite for a few years, even less time is taken talking about loss of, or lack of, libido. I am not suggesting at all that women travel / women have sex (!!!!) – but they also can if they want 😉😉 – but this can also brutally effect how women feel/see themselves. Most of my immediate circle of girlfriends don't have this issue, so it is difficult for them to understand if I try & bring it up. I just wish more women would talk about it. Perhaps it is time to start a company called 'Menopause Travel' .— 😊 Jemma Wilson
Unleashing our potential at midlife 
When we reach midlife, we have the opportunity to re-evaluate life on our own terms. I have no doubt that the second half of my life is going to be even more liberating and fulfilling than the first – because I now have the wisdom and confidence to make my life my own and live the life of my dreams. 
When I invited women in the JourneyWoman community to share their menopause stories, several courageous women stepped forward. I'm honoured to share their inspiring stories with you and am grateful for their openness and wonderful sense of humour.  Whatever your story, you are not alone. 
A time to reclaim freedom at midlife 
Shawna Robins, 50
Santa Barbara, California 
Shawna: I hit perimenopause about three years ago. I was in Italy dropping my son off at university when I got my first hot flash. I had no idea what was wrong with me. I wasn't paying attention to the transition it was for me and the grief I was going through. When I woke up at 3 in the morning, sweating, I had to start figuring out what my new role was in my life. What did I want for me? 
This time has been this great transition between being a mother of three children and caring for my family and really putting other peoples' needs first to now making my needs first and foremost in my life. When you learn about this change that we go through, so much of it is biologically driven. Building that family, nurturing the family is no longer what your body is wired to do anymore, which opens up a huge amount of freedom.  Traveling is a big part of reclaiming my freedom. 
People joke that it's men-o-pause – we're not interested in being with our husband or partner, we just want to be independent.  My mother started painting when she was 52. I came home from college and all of a sudden, she blossomed. Today, when I meet women who feel a lot of grief and sadness, I point to my mother's paintings and say, 'that could be inside of you!' 
Three years later, I've written two best-selling books and have conversations with women to help them eat better, be more honest with themselves about the type of lifestyle they want to live and keeping their bodies healthy. Self-care is key. Self-care isn't necessarily a massage. It's putting yourself in bed early, eating more fruits and vegetables, making sure you get enough fiber, that you drink enough water, making sure you move your body in a way that feels good to you.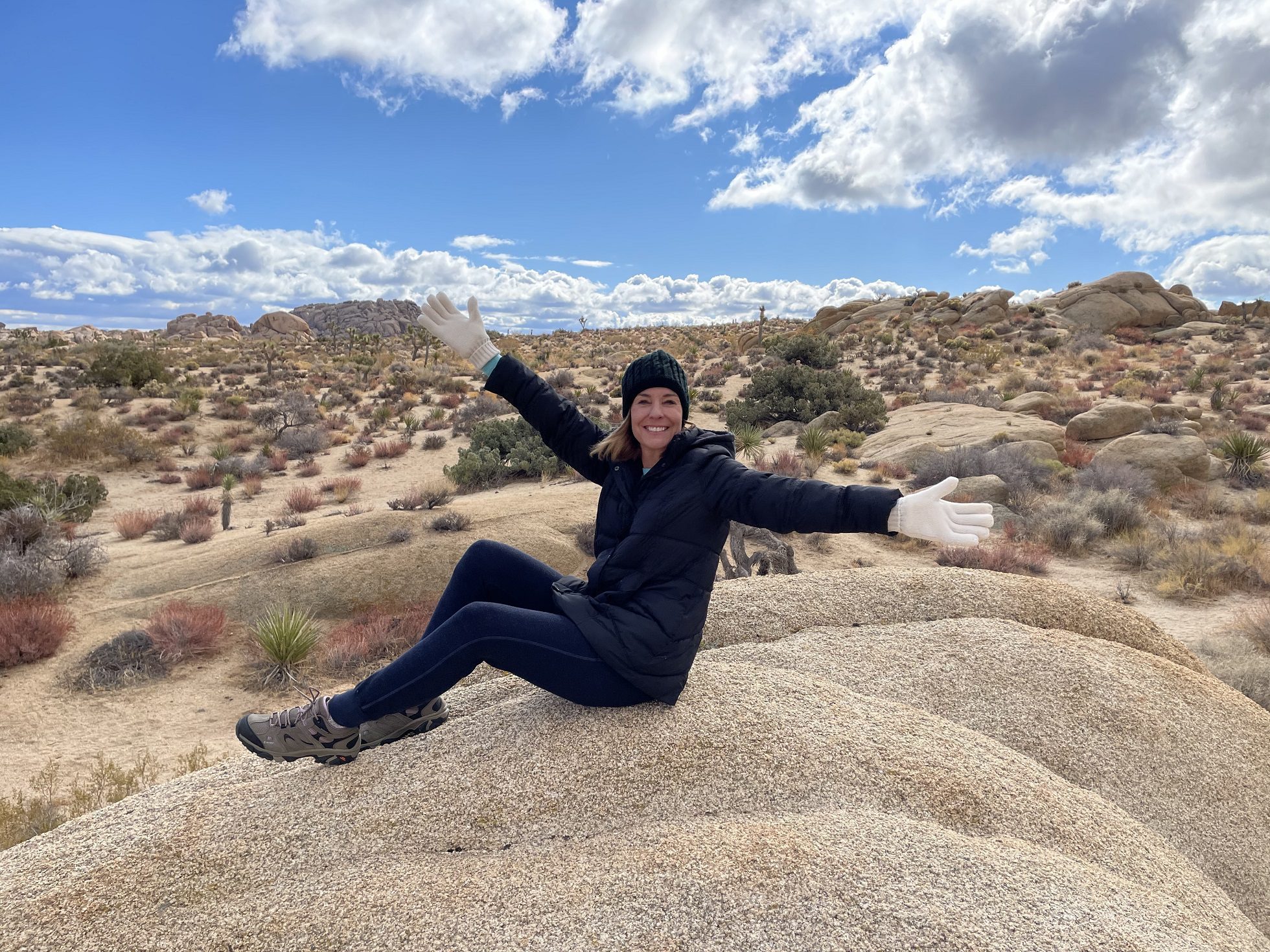 Loving life at midlife / Photo credit Shawna Robins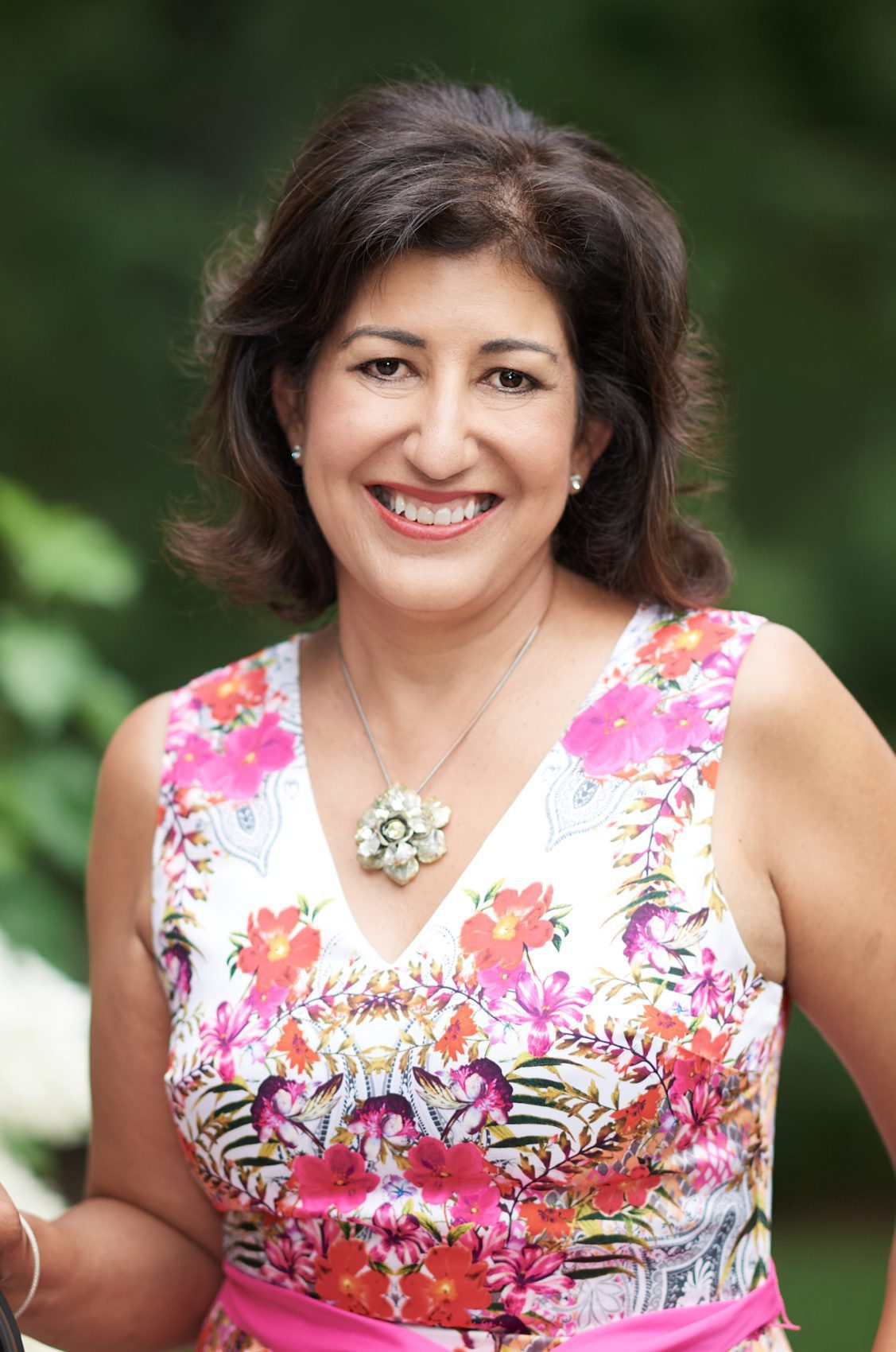 Reinventing at midlife

Toronto, Ontario
Kavita Ahuja, 55
Kavita: Around age 50, I had hot flashes, was waking up, emotionally I was a mess, my kids were leaving the house, I was becoming an empty nester. I was depressed. I thought 'am I the only one going through this?' It's a taboo subject and I don't know why because we all go through it. 
I had hair loss, gained weight and vaginal dryness. I've been on HRT and it's helped but I don't know how long I want to be on it. I'm tired of taking these creams every day. I get brain fog. 
I've been in menopause for the last five years. Because of the hot flashes, avoid hot places, packing clothes that are lightweight. I incorporate exercise into my travels and am more active than in the past. When it comes to libido and sex, if you have a partner, share what you're going through with them. Having my husband understand I am going through this is important. Eat right, exercise and be kind to yourself.  
Menopause shouldn't hold you back, it should propel you forward.
At 52, I left an extremely successful corporate pharmaceutical career and became a Personal Transformation and Transition Coach, helping women find their purpose and power.  
A time for self-care at midlife
Cathy Gotfried, 62
Calgary, Alberta

Cathy: I had my last child at age 39, and my periods prior to that were non-eventful, regular, manageable. I never had hot flashes or outward symptoms, but after my daughter was born, it got bad. Painful, long periods.  
The 50s were definitely a journey for me. I had a hard time leaving the house, it was awful travelling. I didn't know how I would manage it. Wearing white was not going to happen. It got very stressful for me. Then I had a 38-day period. That was my wake-up call. I was done. I was 53 and I thought how long will this last? My doctor recommended an endometrial ablation (note: this is a procedure to remove a thin layer of tissue (endometrium) that lines the uterus) – it worked for me.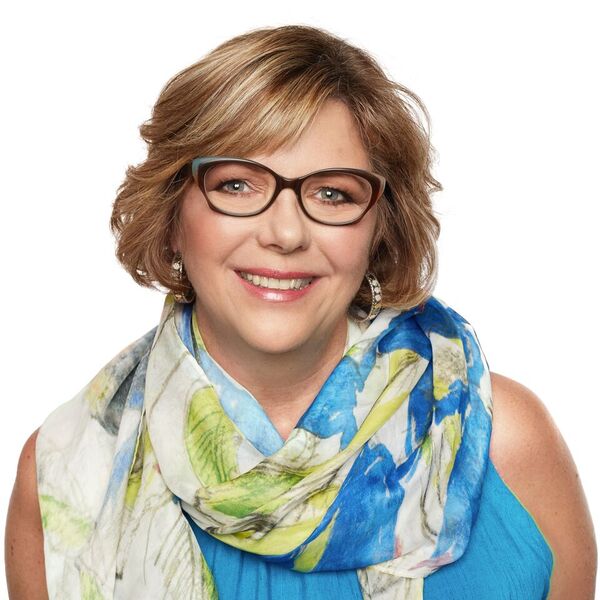 Society's view of menopause is interesting. In Bali, where I lead tours, if you have your period, or are menstruating, you can't go into temples, so it's very much discussed with our groups. Our guide will always ask if anyone is on their period, and half the women put their hands up and say 'thank god I'm done with that'. The other half wonders how to respond – can we go in the temple or not? I've had women who have come on my trips and haven't had their period in two years and will get them when they're in Bali. Whether that's an emotional shift, I'm not sure, but it always comes as a surprise. 
When I turned 60, I made a lot of changes to lose weight. Now, I'm leaving for my first tour in two years, creating life-changing travel individual and group experiences for women of all ages to Southeast Asia.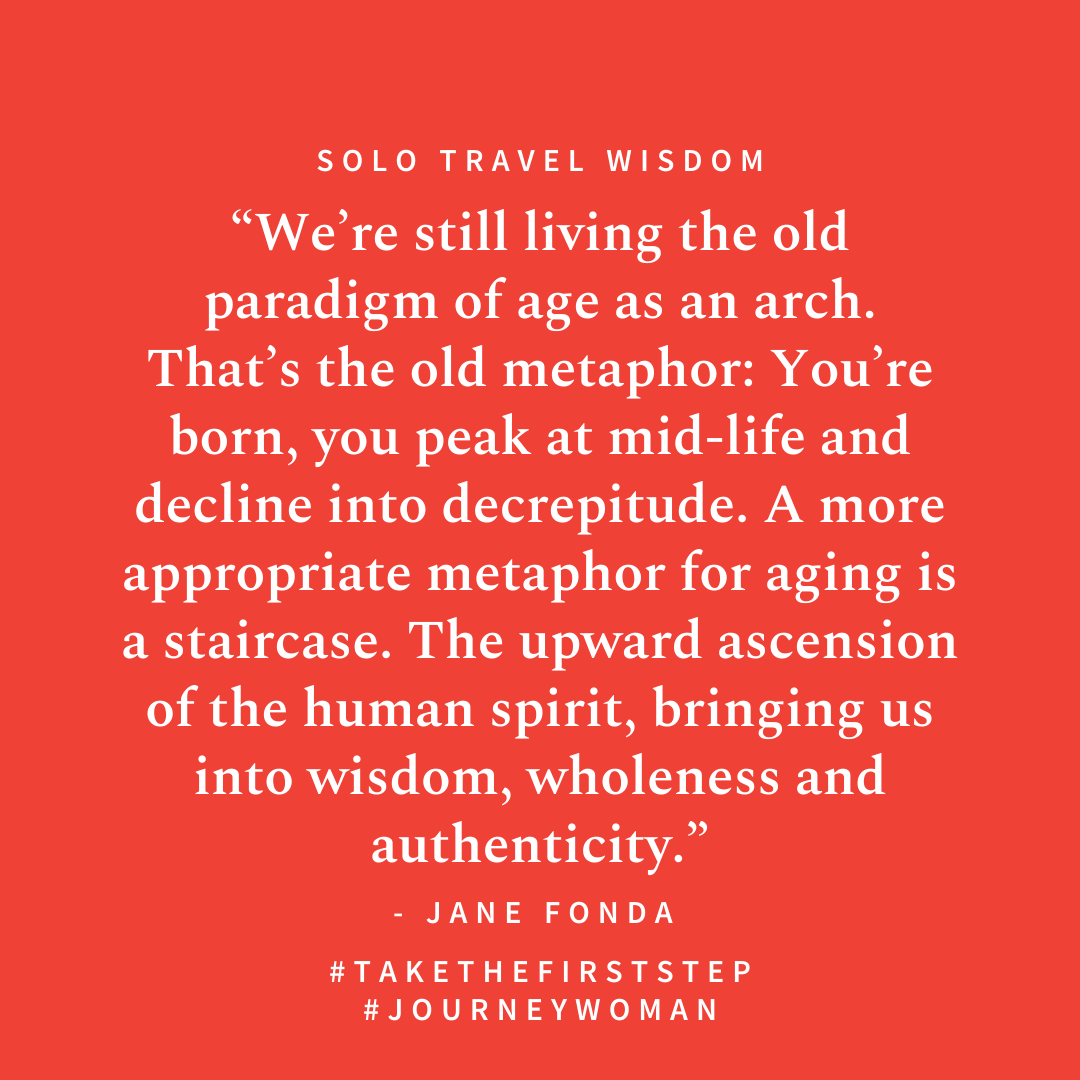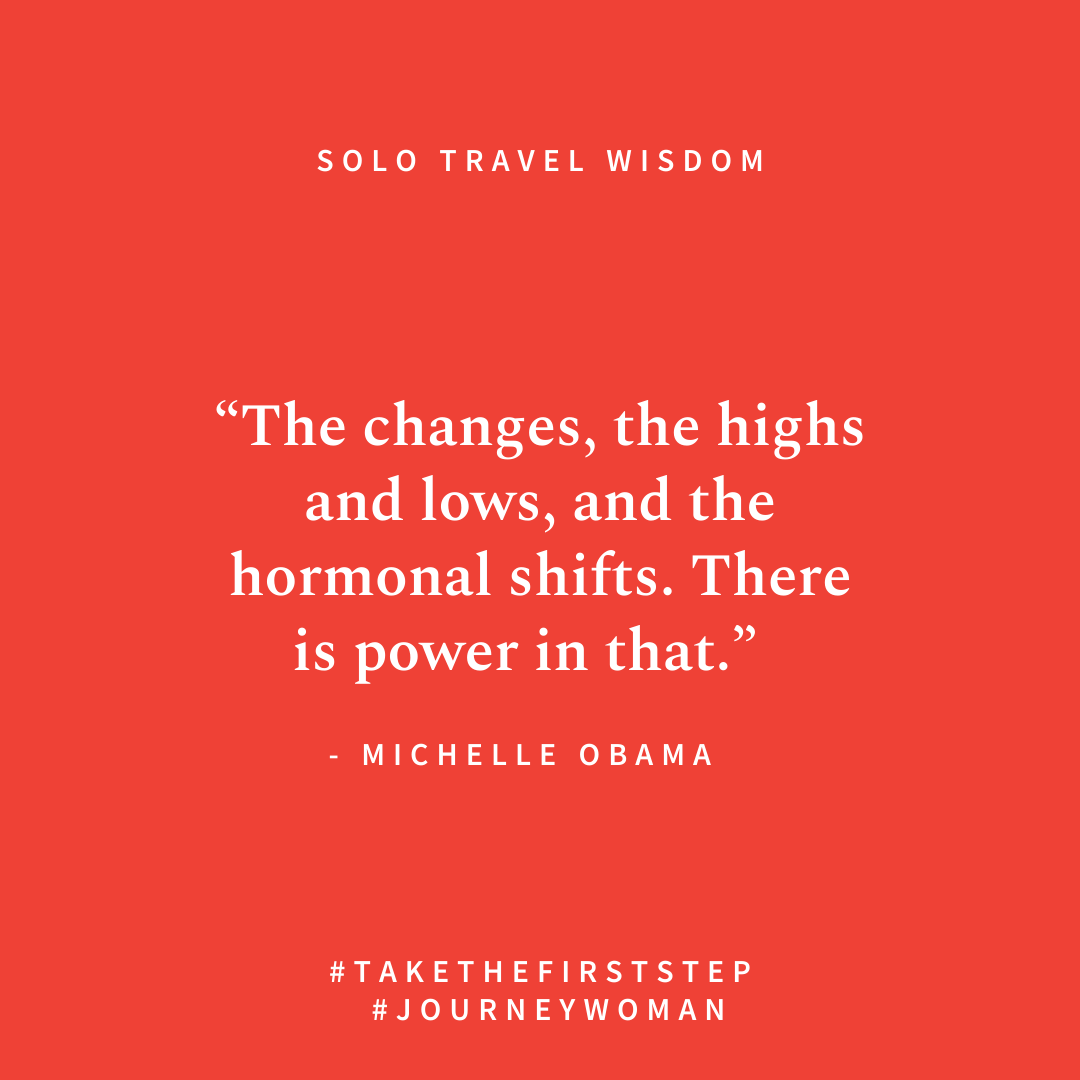 Do you have a story from your experience with menopause?  
More on Health and Wellness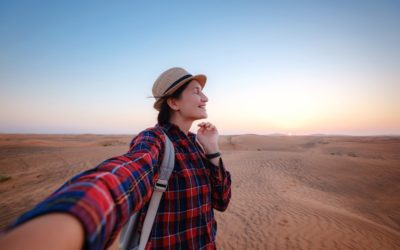 Practical travel safety tips to help young women plan and prepare for their first solo trip, covering physical to online safety.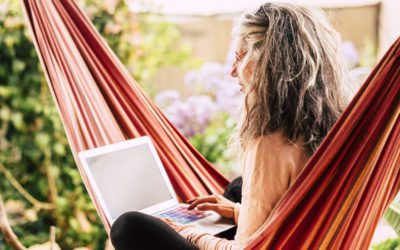 Women's safety advocate Tracey Breeden shares how women can protect themselves against online harassment, which data shows is intensifying.
Women's safety expert Tracey Breeden shares her top tips for women to stay safe in the digital online dating world.