Last updated on April 10th, 2023
Featured image: Maria basks in the moment while abseiling Sipi Falls, Eastern Uganda | Photo provided by Maria Kamau
Prepare to scream with delight
By Maria Kamau, Guest writer
"Good, now hold on to the rope lightly and go beyond the metal rail."
Trembling slightly, I dare to look behind me to see where I am headed. Maybe I shouldn't have, because I nearly pee in my pants!
"YI-I-KES!!" The large, brilliantly white mass of water about 20 m away to my right is falling noisily on its way down and crashes loudly as it lands on huge dark boulder rocks below. The bright green of the surrounding grass makes a stark and pretty contrast, spread carpet-like everywhere. But that is far away, so fa-a- ar away below. I panic.
"What? Is this what I signed up for?" I think. Too late, it's time to follow instructions and step beyond the metal rail. I find myself screaming, "OMG! This is CRA-AZYYY!"
I look back up at Peter, my instructor, who is standing precariously on the edge of the cliff, pointing my phone camera at me, guiding gently and shooting a video at the same time.
"Maria, move ahead, step off the rail now," Peter says.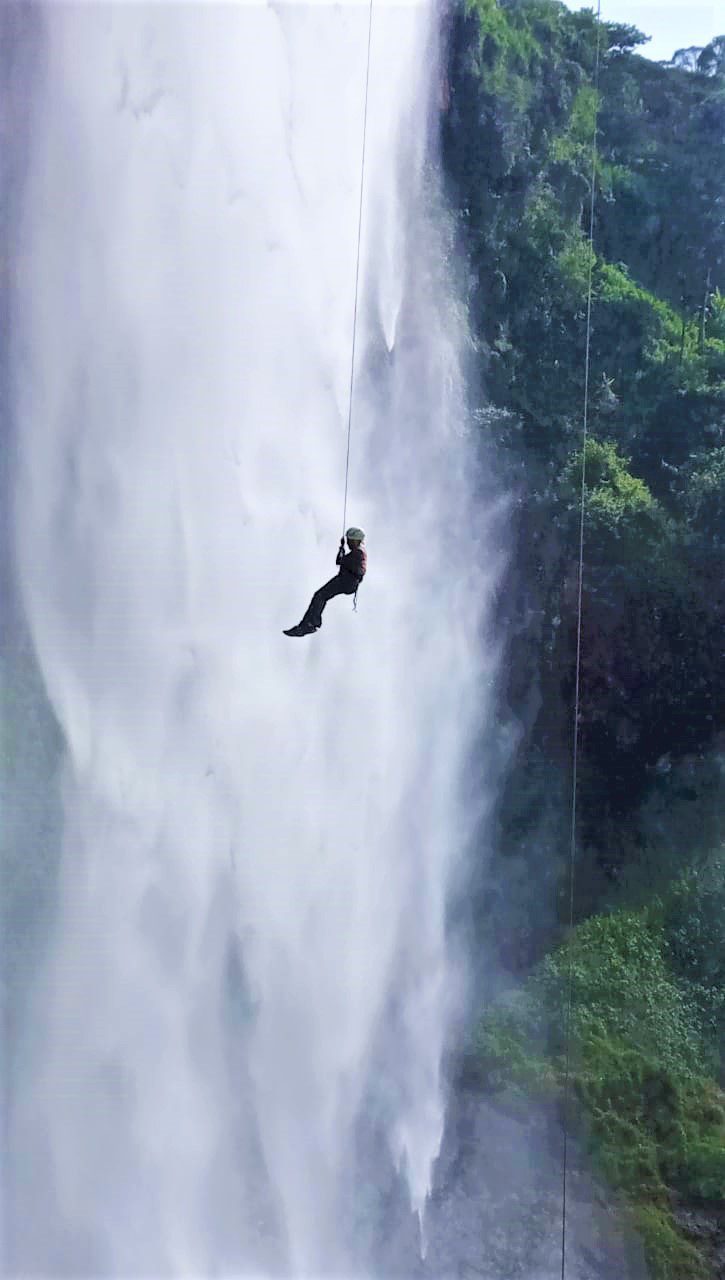 My hands are sweaty and my heart pounds as I feel the trembles spreading from my arms to my legs. I hold onto the thin rope attached to the harness around my waist and feel it getting taut as I lean all my weight on it. It is attached to a rock about 5 metres above me, via Peter through his waist harness and beyond.
Slowly, I step off the rail first with one foot, onto… nothing! Yikes! Following his encouragement to hold onto the rope (lightly) and move on, I step off with the other foot. As I sway gently, life stops for a moment. I become self-aware of the cliff-face, curving inward a few meters away from me, the ginormous water mass falling on one side, and the wide open view of the countryside on the other.
Even though I can no longer see him, I am now completely dependent on Peter and the pulley system that is letting me down slowly against the faster pull of gravity towards earth far below. Holding onto the thin rope, I am totally suspended in mid-air about 90m from the bottom. I feel minion-tiny and powerless.
How on earth did I get here?
About a week before, I travelled to Kampala, the capital of Uganda (in East Africa) to attend a work-related training course which ended on a Friday. With a free weekend ahead, I asked my travel agent friend what else there was to do, apart from the standard wildlife safaris or gorilla tours. She suggests I go hiking in Eastern Uganda to see the triple Sipi Falls, and to consider the option of abseiling down the tallest one, to enjoy the best view and for a different experience. Also known as rappelling, abseiling is a controlled descent off a vertical drop, such as a rock face, using a fixed rope on steep cliffs or slopes.
I've never done abseiling so it is a no-brainer for the adrenaline junkie in me. I book it and drag a friend along.
The anticipation of the falls
To get there, we set off from Kampala at 5:30 am. It's a 5-hour drive on the single-lane highway, via Jinja, the source of the Nile River, towards Mbale Town, about 230 km away. Located at the base of the Elgon mountain range, we make a brief stopover to get in touch via phone with Ramadhan, our community guide, for directions.
We meet him at Sipi River Lodge in Kapchorua, which takes us another hour up the surrounding hills, about 50 km away. As we ascend gently, it's a scenic drive, the road meandering around the hills and valleys, covered green with flourishing crop of varied types, tilled for subsistence by the resident community.
The Mt. Elgon range is wide and straddles the border between Eastern Uganda and Western Kenya, with the 4,321 metre summit falling squarely on the Ugandan side. A dormant volcanic mountain with one of the largest calderas on the continent, it is a natural attraction for nature lovers, hikers and mountaineers.
The triple Sipi Falls are a result of the waters flowing down from hot springs somewhere near the summit. As the water flow finds its way down cliff edges with steep drops, it gathers momentum resulting in formation of the spectacular features of nature, particularly at 3 points where the drop is 65m (Sipi-1), then further downstream at 85m (Sipi-2) and lower down at the longest drop at 100m (Sipi-3). Thereafter, the river waters flow onward to relative lowlands at the base of the mountain and beyond.
Screaming… with delight!
I felt the cold beads of sweat pour out of my face, and more gathering into a small stream from my armpit down my side. As I feel my body continue to descend slowly, I scream and succumb to joy at the sheer madness of it all. I then turn to behold what I came for, the most beautiful sight imaginable: a tremendously gigantic mass of water the size of a 30 x 20ft building, in free fall, so pure & dazzling white it hurts the eye. And against its brilliance, the cloudy blue sky & flourishing greenery behind it pale in comparison. The noisy & heavy energy produced by its motion is so loud you can't hear anything else. And yet, staring at such beauty mesmerises the body system into silence. For a moment, you can see it all but can't hear a thing.
When I snap out of my mesmerised stupor, I realise that while it looks so close, it's really safely out of reach. Yet, I feel the power of the massive waterfall in the form of a light spray, blowing towards and past (tiny) me. I hang on a tad tighter to the rope, helpless to the gentle twirling around of my body in the breeze generated by the falling water mass.
As I struggle to maintain a frontal view of this ethereal sight, I start to recognise a voice cheering from down below. It is one of my minion-looking rescue team woo-hoo-ing me along. I can see they are also busy with my co-abseiler, who started ahead of me.
The site has two points of service at the top, so that (any two) abseilers can go down in pairs. Her screams of real terror when she started fade to complete silence by the time she is half-way down. It is reassuring to see her arrive safely at the bottom.
Diana Eden, our stylish and adventurous women over 80 columnist, shares seven practical tips to prepare for her first African safari.
That I can even recognise them-minions on the ground makes me realise I am moving quicker than I thought and that my experience will soon be over. I decide to enjoy the last few moments. I let go of the rope and spread my hands wide, like a bird flying wrong side up (beak-up-legs-up) in the air. I woo-hoo! scream with delight.
It is so liberating to be fully suspended like this, as if no ill-fate can befall me. To my right, the large magnificence of nature is flowing with life. High above, the vastness of the cloudy sky disappearing behind the gigantic cliff-face of earth. Fast approaching below me is a shining carpet of wet, long and spongy looking green of grass, inviting one to lie on it – wooow! It really is the best view, ever!
I scream one more time with my hands and legs spread the widest I can and then have to sit upright and sober up. The now recognisable young pair of boys are holding out a long stick directing it my way. I need to catch it so that they can guide me away from landing on the menacing looking boulder rocks in the water pool. Grabbing it successfully, I am steered to the safer side, landing awkwardly on flat rocks beside my co-abseiler.
It is wet, muddy and slippery but I don't care. I am exhilarated! We high-five and hug, laughing at the experience and thrilled at having 'survived' it! We take photos (including me jumping for joy) before setting off for the ascent back to the top of the cliff where my friends are waiting.
We drop off Ramadhan at the Sipi River Lodge with profuse thanks and appreciation for the fun day as we head out. We could have arranged for overnight stay. It offers comfortable lodging and rest (especially after a day spent hiking). Its strategic placement on pedestal-like spot on one side of a valley offers fantastic views, including a direct one of the tallest Sipi fall about 300m away.
However, because we have an early start back towards Kampala (with more excursions on the way), we opt to stay in Mbale. A bigger town, it has a wider range of hotels, villas and resorts for every budget. It enables us to leave a little later than if we'd stayed back in Kapchorua.
Maria's Tips
If you ever get a chance to visit Uganda, consider a trip to Kapchorua for a touristy break. A hiking paradise, there's lots to do around the mountainous range including rock climbing, birdwatching, community visits, biking and so much more. It's better to go earlier in the day as it often tends to rain in the afternoons. Find things to do here!
Be sure to wear light trek pants, hiking shoes, light shirt and a hat to be comfortable. A wooden stick will be provided to help with balance and if you need water, the guide can carry it for you in his backpack (or you can carry your own as well). To see all 3 falls will take about 3-4 hours. Prepare to get wet and muddy too, it's all part of the fun for the bodacious JourneyWoman.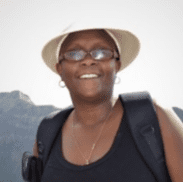 Maria Kamau has enjoyed an extraordinary life of adventure and discovery in Kenya, her homeland, and far, fa-ar beyond! She's travelled to 59 other countries across Africa, Asia, America and Europe in the course of work and play. Back home she's been to 46 out of 47 counties that comprise Kenya.
And when she's not globetrotting, she drowns in data around her full-time job as a Health Information Specialist and dabbles in gardening during her free time.
She shares her vast travel experiences to embolden those aspiring, to travel more. She affirms that it's possible for a female to gallivant around the world, even on an African passport!
Start Planning Your Trip
Get started with resources recommended by the JourneyWoman community
Book Your Flights
Use tools like Expedia or Google Flights to look up the best flight prices. Being flexible with dates can save you even more money.
Find Somewhere to Stay
Find a hotel on Expedia and earn points towards free stays. Hotels.com offers a free night stay for every 10 nights booked.
Looking for an apartment or something more long-term? Check out VRBO.
Insure Your Trip
Travel insurance is more important than ever. Compare plans and policies for the best coverage for your trip using Insure My Trip.
Traveling for an extended amount of time? SafetyWing offers ongoing coverage on a month-to-month basis, and World Nomads offers coverage for extended trips.
Looking for a Tour?
Head to the Women's Travel Directory to find a woman-friendly tour around the world.
Travel Extras
Why not brush up on a new language before your trip with Babbel.
Don't forget your JourneyWoman branded accessories while you're on the go!
More adventurous experiences
Our Accessible Travel writer Tanzila Khan discovers that kayaking is possible for adventurous women in a wheelchair, in Stockholm, Sweden.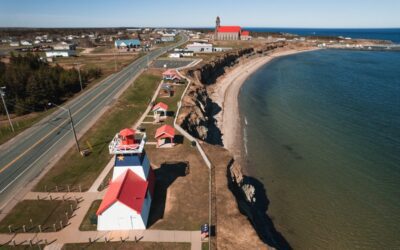 Located in New Brunswick, the stunning Acadian Peninsula Veloroute is a network of 14 cycling circuits perfect for a three-day trek.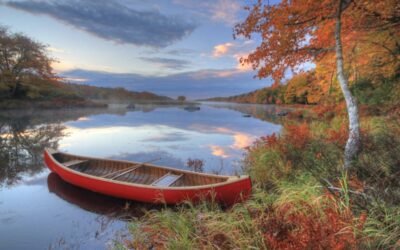 Whether you are a wanna-be paddler or have years of experience, there are lakes, rivers, and coastal areas in Nova Scotia to suit every skill level and interest.