Last updated on November 19th, 2023
Cayo Coco is a different kind of Cuban experience
By Carolyn Ray, Editor, JourneyWoman
"On the inside, gentlemen, is Guillermo. See how green she is and full of promise?' 'One more goddam key,' Willie said."
– Islands in the Stream, Ernest Hemingway
I'm standing about 800 km east of Havana, Cuba on a narrow bridge spanning an effervescent jade ocean. In the distance, mid-way across, I see Papa. With hand extended, an iron statue of the legendary Ernest Hemingway welcomes me to Cayo Guillermo in the Jardines del Rey archipelago, a 200-km string of tiny islands sprinkled off the northern coast of Cuba. Two other statues follow: one of Papa pulling in a marlin, and a third pointing to the horizon.
As famous for his lifestyle as for his books, the Nobel Prize-winning writer lived in Cuba for over 20 years, from 1939 to 1961. Hemingway loved Cuba and Cuba loved (and still loves) him. Later, on the white sand-duned Playa Pilar, named after his boat, I see why.  It's raw, unspoiled and untouched, with turquoise water and white sand as far as the eye can see.
This was my second trip to Cuba within a year. On my first trip, I stayed at a resort in Varadero and took a day trip to Havana, with a quick stop at Hemingway's Finca Vigia, where the actual Pilar is dry-docked. I was expecting a similar kind of tourism experience to Varadero. But Cayo Coco surprised me. Here's why.
Cayo Coco has its own story
With 19 hotels, and double that planned in the next 10 years, the Cayo Coco area is experiencing tremendous growth. But it is carefully planned, meticulous. No hotels are permitted within 80 metres of a beach and can only be three stories. New joint ventures with hotels from Spain, Germany and other countries are bringing innovative approaches to solve endemic problems, like self-sustaining agriculture and technology. With an economy dependent on tourism, Cuba is welcoming talent and innovation because it offers the Cuban people an opportunity to learn new skills and have a better life.
And they work hard. While there is temporary housing in Cayo Coco, most resort employees commute on public buses for hours from nearby towns like Morón. There is a certain brand of self-sufficiency here, but also one of great pride. In Cuba, there is a shared sensibility is that "we're all in this together". Neighbours are family, and Canadians run a close second.
Cubans love – and need – Canadians
To say that Canadians are beloved in Cuba would be an understatement.  I'm told that of the approximately one million people that visit Cuba each year, almost half of them come to Cayo Coco, and 63% of those are Canadians.
At every opportunity, Fidel, our guide, shares stories of Cuban-Canadian partnership, calling the two countries 'two wings of a bird'.  It's evident in the markets and shops, where Canadian sports logos are proudly displayed alongside carved animals and postcards, proudly displayed on woodwork, paintings and leather goods. He also cites our shared commitment to healthcare, education and cooperation.
Cuba needs Canada as its partner as it learns to become self-sufficient. In this area of Cuba, there is the occasional antique Oldsmobile, but most cars and trucks are imported from Russia or China.  With its petrol supply cut off from Venezuela, there is more focus on alternative forms of energy, including wind.
Photo: Private beach at the MGM Rainbow, Cuba's first LGBTQ Hotel 
An influx of hotels is raising the bar
Perhaps the inherent romanticism of Hemingway is why luxury hotelier Kempinski chose the Playa Pilar area for the first non-all-inclusive in Cuba. We were the first journalists to visit this tranquil resort, which has 245 luxury suites. Its sunset villas are reminiscent of overwater bungalows in the South Pacific, complete with lap pool, step-in tubs and beds that open on broad decks. And who doesn't want a butler?
Cuba's first LGBTQ hotel, the MGM Rainbow, opened in December in Cayo Coco. A five-star hotel, it's bright and beautifully designed, with ocean-facing rooms. There are private bungalows with swim-up pools and one of the best-outfitted gyms I saw. Spa shacks await you on a cliff facing the ocean. After my horseback ride, this particular activity would have been welcomed, but it was not to be.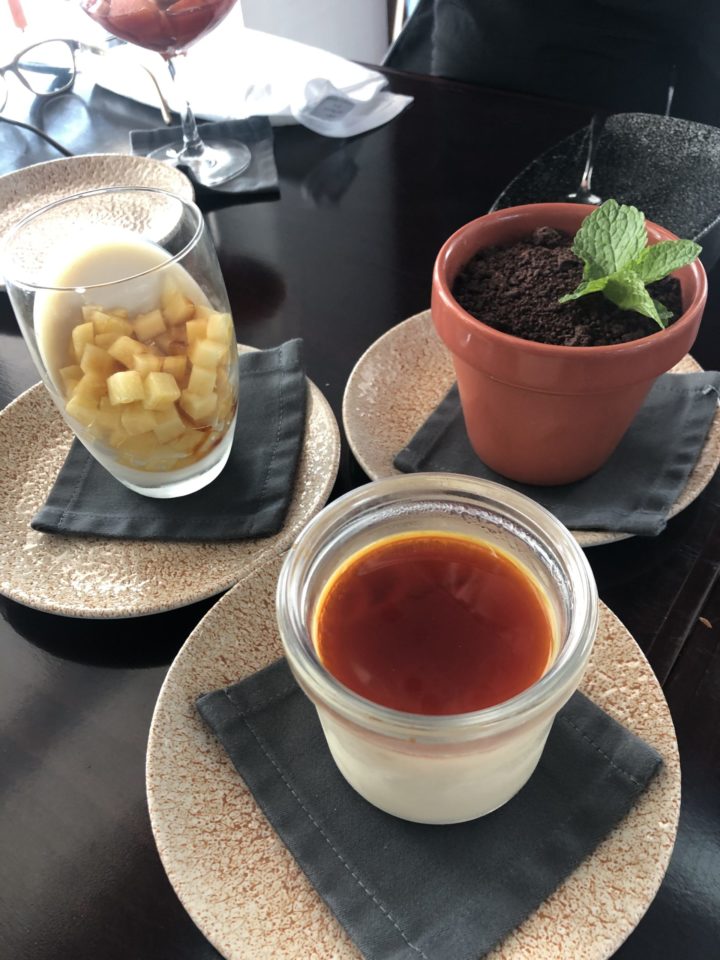 I was among the first Canadian journalists to visit Cayo Cruz, about an hour from Cayo Coco. By 2030, there will be over 5,000 rooms in Cayo Cruz, but at the moment, only a handful of hotels are open, with some unique features. The Hotel La Marina, a boutique 60-room hotel, features a bowling alley and mention a disco bar. Next door, the soon-to-be opened 570-room Coral Level at Iberostar Selection Esmeralda offers a racquetball court and rooftop patios with egg chairs that swing in the wind (a personal favourite).  While every Cuban hotel has a cigar bar, many now offer wine tasting rooms, gourmet menus and handicapped accessible rooms.
Gastronomy is being redefined
As a person who tends to avoid the buffet line, I was impressed with the culinary choices. In addition to traditional food like rice and beans, I tried several different cuisines: Japanese, Italian, and Mexican fare. At the Valentin Cayo Cruz, the General Manager, Fernando, from Spain, ordered his personal favourites for us, including bruschetta, burritos, homemade pizza and tacos, and paninis for the trip home.
Cocktails are more creative too. Mixtures with locally infused juices and herbs, reminding me of the craft cocktail movement in Puerto Rico. I tried a red wine sangria with rum, mango, daiquiri and guava. The most popular local drinks remain the mojito, or the Canchánchara, said to be Cuba's oldest cocktail, which is made with rum, lime, honey and soda water.
It is my last day in this remote, newly developed area of Cuba. I turn on my phone and my peaceful morning shifts into panic as I read about the spread of Coronavirus.
Adventure awaits, on and off the beach
It's undeniable that Cuba boasts some of the Caribbean's best beaches, but there is much more to discover, beyond sailing and fishing. Since the cool, windy weather wasn't cooperating with my ideal beach itinerary, I committed to activities on dry land.  I expertly navigated rocky roads on an intense Jeep Safari Tour, grateful for my stick-shift muscle memory. Out in the beautiful countryside, I overcame a severe equine fear of horseback riding, amazingly avoiding injury as my anxious horse plodded through hills and valleys with me hanging on for dear life.
I saw kite surfers racing across the ocean, leaping insanely into the air. Desperate to be on the water, I opted to play in the lagoons and lakes. Behind the wheel of a two-person, 10-foot mini-speedboat, I pushed it to its limits, zipping between inland islands. Oh, happiness! Arriving at a small outpost in the lagoon, I jumped into a narrow channel to test my inland snorkelling skills. Swimming against the raging current (and hoping my bathing suit would stay on), I gripped a 100-metre long thick rope, watching colourful angelfish, snapper and needlefish slide by helplessly.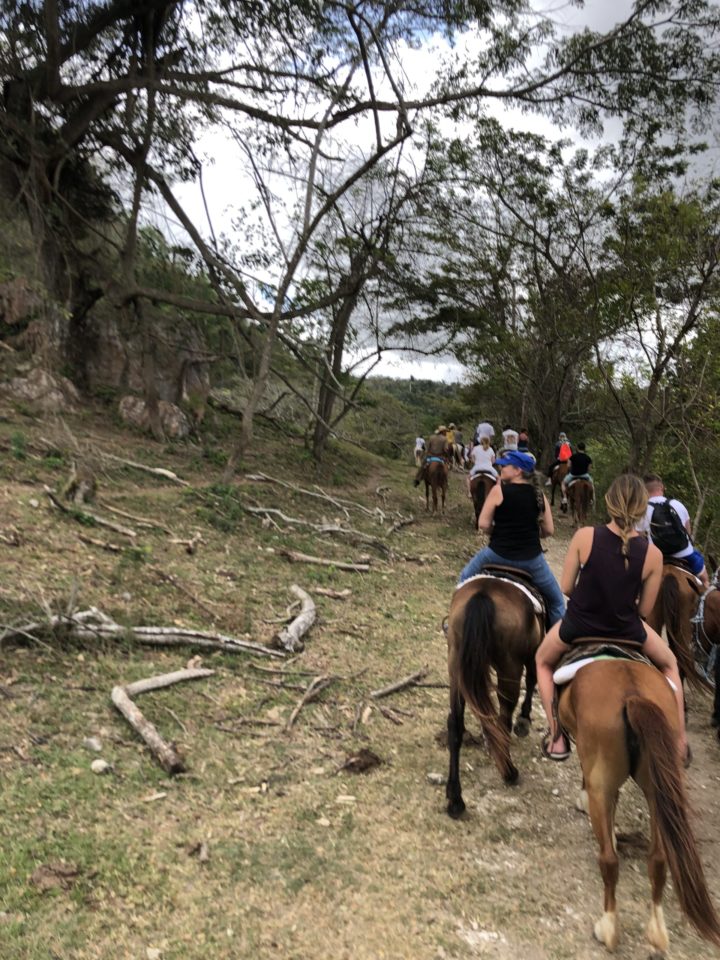 Cayo Coco offers solo travellers, couples and groups a welcoming, authentic alternative to more popular areas. It's also a place that takes women's safety seriously, with a low crime rate and security at every property. Ask for a room on a higher floor, turn off the tv, put your phone away and take a deep breath of the salty air. And as you stroll along the endless white sand beaches, don't forget to bring your copy of Islands in the Stream. 
If you go: the basics
When: Hurricane season runs from mid-May to end of November, as does the rainy season
Where: Getting to Cayo Coco is easy, and affordable. There are 50 flights a week, and 30 flights are from Canada. All major airlines, including Air Canada, Sunwing, Air Transat and WestJet, offer competitive pricing. I flew on Air Transat and stayed at the Pullman Cayo Coco (Accor) in Cayo Coco is an all- inclusive 5-star resort facing the Caribbean Sea in 'The Collection', an adults-only section; and in Cayo Cruz at the Valentin Cayo Cruz a new, all-inclusive, 5-star resort exclusively for adults (+18)
Parador La Silla: Accessible only by car, it seems to be a ritual to stop at this tiki bar on the causeway to Morón, where you can swing in the wind and drink a delicious $5 piña colada in a pineapple.
La Cueva Del Jabali (Cave bar): If not for the music, it's worth a trip just for the experience of being underground in an enormous cave, complete with stalagmites and bats.
.
Safety:
Safety for Women: Read 'Her Own Way', a guide written by Evelyn Hannon for the Government of Canada here.
Health Insurance: While Canadians can enter Cuba with provincial health insurance card, having health insurance is always recommended.
Travel advisories on Cuba are found here.
Visa: Canadian tourists travelling to Cuba must to fill out a tourist card, which is generally provided by tour operators or airlines.
Registration of Canadians Abroad here.
Please note: My time in Cuba, including the airfare, accommodation, unique experiences and delicious food, was courtesy of the Cuban Tourism Board.  My opinions, however, are mine, and this article was not reviewed in advance of publication. 
Plan Your Trip to Cuba
Get started with resources recommended by the JourneyWoman community
Book Your Flights
Use tools like Expedia or Google Flights to look up the best flight prices. Being flexible with dates can save you even more money.
Find Somewhere to Stay
Find a hotel on Expedia and earn points towards free stays. Hotels.com offers a free night stay for every 10 nights booked.
Looking for an apartment or something more long-term? Check out VRBO.
Insure Your Trip
Travel insurance is more important than ever. Compare plans and policies for the best coverage for your trip using Insure My Trip.
Traveling for an extended amount of time? SafetyWing offers ongoing coverage on a month-to-month basis, and World Nomads offers coverage for extended trips.
Looking for a Tour?
Head to the Women's Travel Directory to find a woman-friendly tour around the world.
Travel Extras
Why not brush up on a new language before your trip with Babbel.
Don't forget your JourneyWoman branded accessories while you're on the go!
More on Cuba and Latin America to Discover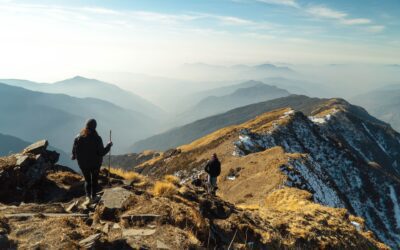 From Cuba to Mongolia, these unique small group tours from our Women's Travel Directory will connect you with people, places and wildlife.
The JourneyWoman Book Club heads to Cuba as solo traveller Wanda St. Hilaire explores love and adventure in her 2009 memoir, "The Cuban Chronicles."
Caribbean tourism expert Nancy Drolet shares top recommendations for long stays in the Caribbean, highlighting her favourite islands.