Last updated on November 19th, 2023
Puerto Rico is vulnerable to nature, yet perseveres
by Carolyn Ray
I am drifting off to sleep in Ponce, on the southern coast of Puerto Rico, when the nightstand starts shaking in the darkness. In my jumbled, half-asleep mind, I associate this disturbance with my daughter stumbling into our hotel furniture in the darkness, or a vibration from a truck on the cobbled street below. But that isn't the case. My iPhone alerts me that I am experiencing a 4.8 magnitude earthquake, and it's close – only 26 km southwest of Ponce. I leap out of bed and rush to the window, and to my relief see no evidence of damage.
In the morning, the tremor is the talk of the town. I sense a different vibe in the central plaza. Residents are noticeably animated, having anxious conversations, congregating at banks to withdraw emergency cash. I assumed that was the end of it. However, four days later, a major 6.4 magnitude earthquake dominates world news headlines. It affects Ponce, Guanica, Yauco, and Guayanilla, all areas I had been to only a few days prior. Damage is extensive in Ponce, affecting many historical buildings, combined with sporadic power outages island-wide. According to news reports, thousands of people are homeless or simply seeking safe havens outside their homes.
After exploring Puerto Rico for three weeks, I am astounded by the prevalence and impact of natural disasters. I know that Hurricane Maria brought the people of this island together and strengthened their resolve to persevere. As such, Puerto Ricans universally exhibit a set of characteristics short in evidence and envied by most: resilience and optimism. From my conversations with people across the country, I witnessed so much generosity, compassion and empathy.
From San Juan to Vieques to Ponce, I saw signs of pride, resilience and community. An emerging farm-to-table movement. Craft cocktails and beer with native juices like guava and papaya. Stunning, untouched beaches, rocky cliffs and bioluminescent bays. Entrepreneurs working non-stop to build businesses. Vibrant restaurants and bars were rebuilt by friends and family after Maria. And generous, warm people, humbled by nature but more resilient and determined than ever before.
"There was an outpouring of support after the last earthquake," said Paulina Salach, Co-Owner of Spoon, a culinary tour company in San Juan. "People didn't wait – they got into their cars and took supplies to Ponce to help each other. After Maria, we came together as a community and became stronger."
Our Ponce tour guide, Melina Aguilar Colón, owner of Isla Caribe Tours in Ponce, who experienced the earthquake in her hometown, said: "Despite so many political, natural, and directed attacks to its culture and traditions, Puerto Ricans sometimes even without understanding why, are the biggest promoters and warriors for their culture and identity."
Many airlines fly to Puerto Rico from Canada and the US. From Toronto: Air Canada and WestJet fly direct Thursday, Saturday and Sunday
Cruises: 3-5 ships a week arrive in San Juan, or 60,000 people a week
Uber is new but not available everywhere; I found taxis more expensive than Uber
US Car rental agencies are located at the international airport and throughout PR
The entire island takes about 5 or 6 hours to drive around
10 regional airports in San Juan offer low-cost flights around the country, including

 

Vieques Air Link,

 

Seaborne Airlines,

 

Air Flamenco
Tourism in Puerto Rico
According to Brad Dean, CEO, Discover Puerto Rico, the tourism industry accounts for 6.5% of the economy's GDP accounts and close to 80,000 jobs across 17 different sectors. In 2019, there were over 4 million visitors (source: Caribbean Journal, January 2020)
New Developments
District Live! or El Distrito, a new entertainment complex featuring a

 

Marriott Aloft

 

hotel, theaters, offices and a zipline, next to the Puerto Rico Convention Centre
A $1.5 billion destination resort anchored by a new

 

Hyatt Regency

 

in the Coco Beach area has replaced the Melia Coco Beach
Wyndham has opened the

 

Candelero Beach Resort

 

in Humacao
Puerto Rico hosts the PGA Tournament, Ironman 2020 and World Travel and Tourism Council Global Summit (WTTC)
The biggest festival in Puerto Rico is the San Sebastian Street Festival or

 

Fiestas de la Calle San Sebastián

, held in the third week of January, since 1970

Read more about Puerto Rico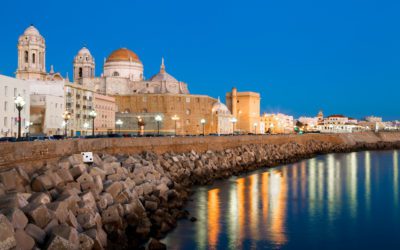 Wondering where to celebrate New Year's Eve? From El Fin del Mundo in Argentina to Europe's oldest city, here are five places to consider.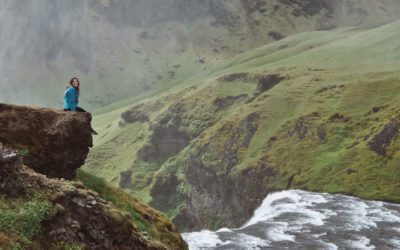 The JourneyWoman team selects their favourite off-the-beaten path travel destinations every woman should experience, from Ethiopia to Thailand.
Travel to Puerto Rico? Not with out Amy Gordon's book – 100 Things to Do in Puerto Rico Before You Die. It comes JourneyWoman recommended!