Last updated on July 3rd, 2023
When our Women over 50 writer Sue Janzen travels to Ireland on a group tour, she discovers landscapes, legends and laughter. (Sponsored)
Rathbaun Farm, near Galway
I also highly recommend a visit to Rathbaun Farm, about a 45-minute drive from Galway, where I was served a delicious lunch in the farmhouse before getting a tour of this 80-acre working farm. We bottle-fed lambs, learned about sheep-shearing, and got to witness an untrained puppy do what comes naturally – herd the sheep! 
Literary Adventures
The Book of Kells and the Trinity College Library
One of the most wonderful experiences I had was visiting the library at Trinity College in Dublin. A quick glance through any guidebook or website about Dublin will show that it is one of the top recommended sites to visit. I agree! And, if you stay at either the Samuel Hotel or the Gibson Hotel, you'll find Trinity College and its library a pleasant half-hour walk away, along the River Liffey.  
Seeing the Book of Kells, believed to have been created around 800 AD and so perfectly preserved, was fascinating enough, but stepping into the Old Library was simply awe-inspiring. 
The entire library – all 350,000 early printed books and 700,000 collection items – is currently being emptied as part of a monumental conservation project. Each book is carefully cleaned with a specialised vacuum, measured, electronically tagged and linked to an online catalogue before being safely stored in a climate-controlled facility. They expect to close the library in the fall of 2023 for several years to complete the project, so you'll want to book your trip soon!
The tour included a visit to Rathbaun Farm, a working sheep farm / Photo by Sue Janzen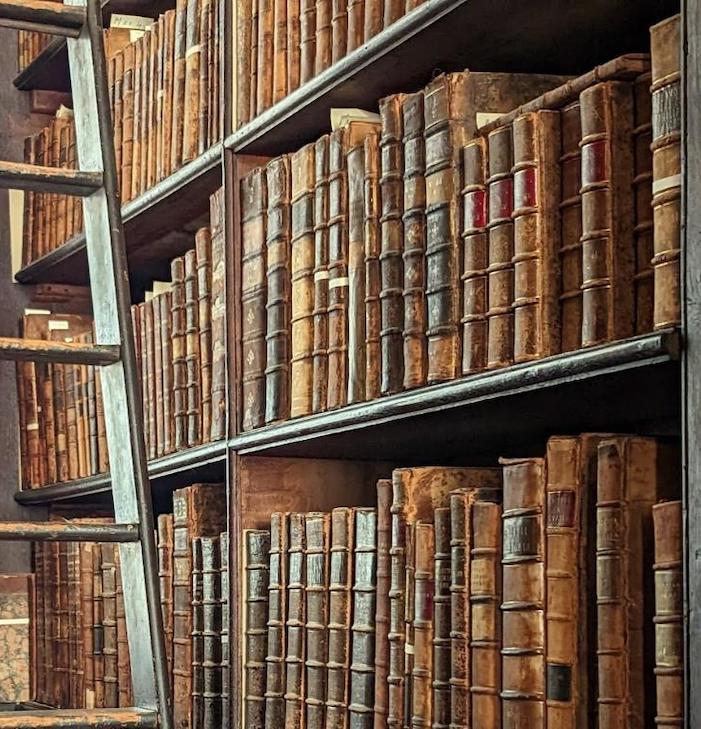 Just a few of the 350,000 books in the Old Library at Trinity College / Photo by Sue Janzen
Lessons about taking a tour
As I look back on my experience as an independent traveller taking a tour, here are three suggestions for women thinking of doing the same:
Make sure you take your alone time when you can so you can replenish your energy and sit with your thoughts. Wander off where you have the opportunity and choose to eat a few meals on your own.

Stay open to interacting with your fellow travellers. Our tour included people of all ages and I found great joy in listening to the broad range of life experiences and travel stories. 

Make time before or after the tour if you can. I returned to Toronto the day the tour ended but really wish I had stayed another week to explore Dublin independently.
Taking a tour of any country is a wonderful way to be introduced to its history and culture. For me, the Green With Envy tour served as an appetizer, and now I want more. I want to spend more time in the charming city of Galway and I want to explore more of the countryside. I also look forward to seeing museums and other sites on a return trip to Dublin.
Disclaimer: On her trip to Ireland, Sue was a guest of Globus Travel, which covered the cost of her travel to Ireland. Globus did not review this article prior to publication.
More to Discover About Ireland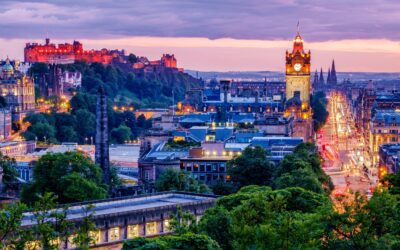 Take a break from the classics and discover these 10 intriguing books set in Great Britain and Ireland, from city to countryside.
JourneyWoman readers share their tips on where to stay in Dublin, Ireland, including hotels, hostels, B&Bs, and more.
Guest writer Kaelie Piscitello shares why Cork, Ireland is a city full of surprises that offer different experiences at every turn.