Last updated on October 9th, 2022
Featured image: Pont-Neuf, the oldest bridge across the Seine in Paris | Photo by Netfalls on Envato
Museums, hotels, shopping and more
By Doni Belau, Founder, Girls Guide to the World (Sponsored)
There's no question that summer is a wonderful time to experience Paris, but it can be tricky for those looking to travel in the off-season, when the weather is still good. 
Believe it or not, the busiest month in Paris is September. Between the fashion shows, the streets and hotels are completely packed. I find that  October is busy still but not as bad as September and then in November it starts to fall off a bit. The only truly slow season in Paris is January to March, but that's because the weather is horrible.  
Where to stay in Paris
I recommend central Paris, which means arrondissements 1- 6. Paris' districts are shaped like an escargot with the first being dead center and then winding out in a spiral until you get to the 20th. While 1st, 2, 3, 4, 5 and 6th are all superb areas to stay, my personal favourites are the 3rd and 4th – the Marais and the 6th, St Germain. The most central of course would be the islands, Ile de la Cite where Oaris began and Ile St Louis which is the most charming of the two and where my flat is.
Some of my favourite handpicked hotels in Paris across all price ranges include:
If you are looking to save money, stay further afield in the 9th, 10th or 11th. These are all very cool districts, which are much more local yet chock full of fabulous stores and restaurants.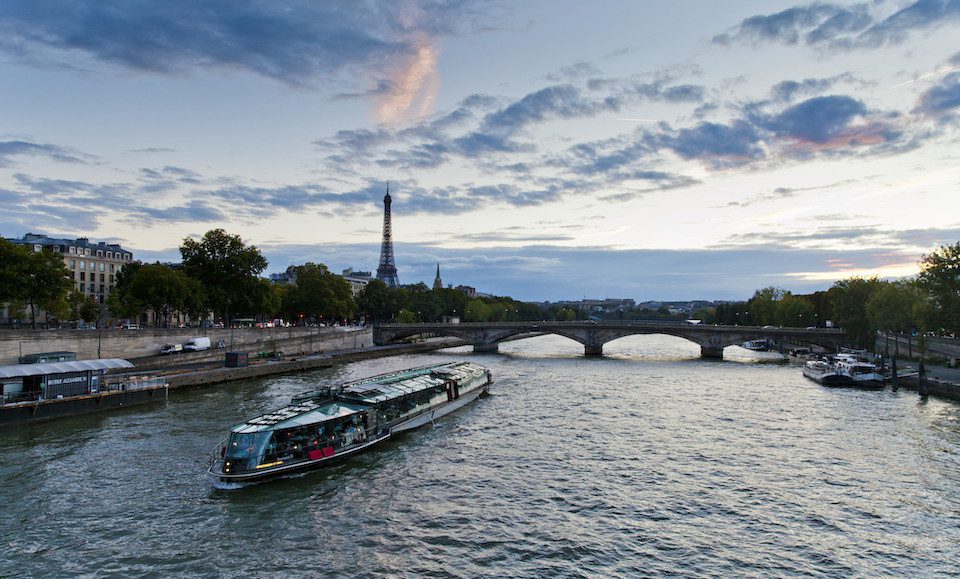 A boat cruises down the Seine Paris, France
Five shoulder season travel destinations recommended by women that offer lower costs, less crowds, and unique experiences.