Last updated on May 15th, 2023
Featured image: The sun sets over a snow-covered Thingvellir National Park in Iceland | Photo by Diana Eden
Four Tips to Adapt to the Unexpected
By Diana Eden, Contributor
Imagine this: Shortly before our take-off from Seattle to Reykavik, we are informed of a 24-hour delay due to bad weather in the North Atlantic. Oh no, now what? We regroup and decide to make it a lovely day despite our frustration. We book a hotel, rent a car, and take a gorgeous drive up the Washington Coast where the sun is out, and Puget Sound water is sparkling. We visit a small town called Bellingham, full of lovely shops with artistic gifts for tourists to buy.
Our Three-Day Iceland Itinerary in Two Days
Our trip was fraught with obstacles that we overcame in order to experience what we came for. When the unexpected happens, we need to pack our patience, be flexible, and have a significant sense of humor. 
Upon arriving in Reykjavik, we discover that the two events of our day are canceled due to local bad weather around the island. The roads are closed due to more snow than Iceland has seen in 10 years and the seas are too rough for the whales-spotting boats to go out on. It was like those GPS systems in the car that say "rerouting" when you miss a turn-off!
Sky Lagoon
For instance, on arrival, we discover our Blue Lagoon tour is canceled.  We opt to visit a very new spa near town called Sky Lagoon, a man-made, beautifully exotic lagoon with a 230-foot infinity edge overlooking the ocean. It is a truly lovely and unique experience as we immerse ourselves in the warm thermal waters, one of us precariously balancing an iPhone to take pictures of us amid the steam rising and others balancing a glass of champagne from the swim-up bar. Six ladies aged 70 and up in 90° water and 21° air, laughing and giggling like teenage girls! So worth it!
An unexpected trip to the Sky Lagoon / Photo by Diana Eden
Apotek Kitchen and Bar
Earlier that evening, we dine at the Apotek Kitchen and Bar. It is in the heart of downtown and, at first, looks formal with its draped curtains and abundance of purple orchids. But the atmosphere is casual-smart, with a lively vibe. The menu is a fun mix of Icelandic and European cuisine, beautifully presented. We adore our server Liv, a slender Nordic young woman with an easy-going nature and plenty of smiles. Apotek remains one of the trip's highlights and is on my list of best restaurant experiences I have ever had.
Strokkur
Our only full day in Iceland also starts with a snafu. Our Golden Circle Tour by bus at 9 AM fails to pick us up, and we had to wait three hours for the 12 o'clock tour. It works in our favor, though. By noon the sky is absolutely blue, and the snow that covered everything is fresh and sparkling. 
Our first stop is at Strokkur, Iceland's most visited active geyser in the Geysir Geothermal Area. There is also a café there with lots of goodies to buy plus food, drink, and restrooms.
The second stop is the Gullfoss ('Golden Falls') waterfalls. The first, shorter cascade is 11 meters (36 feet), while the second is 21 meters (69 feet). The canyon walls on both sides reach heights of up to 70 meters (230 feet), descending into the great Gullfossgjúfur canyon. The half-frozen waterfalls are amazing to witness. What must they be like in summer!
We walk out to an overlook to view them, but the wind coming against the face is excruciating, and we can only take a minute of it. I try to get a good photo, my fur-lined hood falling down over my eyebrows, my sunglasses steaming up, my nose running, looking for the shutter release on my new camera. I feel like my bare right hand would turn to ice if I didn't get my glove back on within a second or two! What a hilarious sight I must've been! 

Thingvellir National Park
Our last stop is another magnificent overlook in the Thingvellir National Park, where the European and North American tectonic plates drift away from each other by 0.78 in (2 cm) a year. In summer, you can walk in the seismic rift valley that marks the border between the two continents. 
Caption: View of Lake Thingvallavatn, the second largest lake in Iceland / Photo by Diana Eden
As we head back to Reykjavik around 6 PM, the sun is setting. The icy mountains take on beautiful mauve and blue shades, and some become golden from the sunset.
The Northern Lights
We must choose between whale watching and viewing the Northern Lights that evening. We opt for the Northern Lights, on everyone's bucket list.
The boat goes out to sea to get away from the city's brightness. Over the intercom, we are guided on where to look and what to look for. Not everyone (including me) can see the lights with their natural eye's night vision, but the cameras of today pick it up. To my amazement, when I hold my iPhone up to the sky, it registers the brilliant green color emerging from behind the mountains. It is exhilarating! As was the biting ocean air that whipped our faces and made a lengthy visit on the top viewing deck impossible.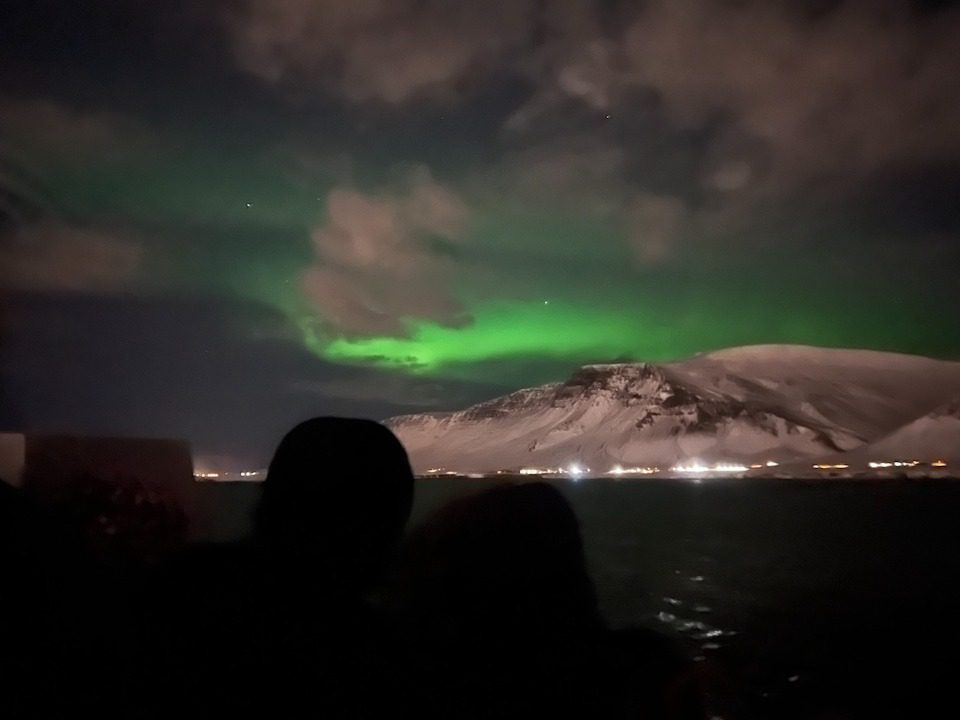 The Northern Lights dance over the snow-capped mountains in Iceland / Photo by Diana Eden
Jómfrúin
On the day of our departure, as we look for shelter from pelting rain on our return from our latest covid tests needed for US re-entry, we stumble across the well-established restaurant Jómfrúin It's chic and upscale but friendly and welcoming to we six wet American women. We dine amongst almost exclusively local or European people. Jómfrúin offers a great selection of Danish Smørgasborg along with Danish and Scandinavian main courses. 
What we find is a country that is very advanced in many ways. The crime rate is low, as is the unemployment rate. It's a very green and self-sustaining country with its heat provided by the subterranean volcanic activity. The people we met are kind, relaxed, and seemingly very comfortable in their own skin and with their way of life, probably the least stressed people I have met in a long time.
On our return day we have a few more bumps along the way, including a flooded road to the airport and a brief power blackout. But everything comes back online before too long, and we got up in the air to head back home.
Jómfrúin restaurant / Photo by Diana Eden
Four Tips to Prepare for the Unexpected
I won't sugarcoat it; modern-day travel is not easy for older people. Women traveling solo may not always be able to find a stronger person (male or female) to assist in lifting luggage up on the scales at the check-in counter or off the carousel at the destination. Modern airports, by necessity, are large and require quite some distance to walk. In the Reykjavic Airport, our walk to the gate is a full 20 minutes, not much if you are strolling around your neighborhood with the dog, but a lot when you are dodging travelers coming at you at full speed.
Tip 1: Check everything you possibly can, regardless of cost
Even a backpack or carry-on bag weighing 20 pounds will feel like 40 after you've walked against the crowds for 20 minutes. Is it really worth it? Keep anything you carry as light as possible, only the essentials. For me: travel documents, pills, fresh underwear, lipstick, and my Kindle. 
Tip 2: Protect your phone like it is Gold
People often leave their phones behind in check-point bins. Our phones contain all our travel information, boarding pass, and contact information. In today's world, all COVID test results are sent to the phone as well as the QR code giving entry into the destination country. Without them, we are lost!
I wear a small pouch bag around my neck hanging in front of me in which is my wallet, passport, and phone. I check it frequently, patting it for reassurance! 
PS If you take out your wallet or passport to show ID, don't let the person behind you make you feel rushed. Take the time to put everything back in its proper pocket or pouch. 
Tip 3: Be prepared for the Covid requirements. You can't avoid them (for now).
At least for now, Covid test requirements are a fact of life one has to deal with. It's hard, but try not to stress. With our 24 delay, we realized our Covid tests, which had a 72-hour window, were no longer valid by about three hours. Regroup. Look for a place in Seattle that could take six people for a Covid test with no appointment and get the results back in time to show our boarding agent the next day. That was an adventure in itself, but everything came through all right. 
Tip 4: Stay VERY flexible . Go with the flow.
After hearing all of this, you may be wondering if it's worth it. My answer is YES!  Our experiences over the two days were bucket-list fantastic! At my age, I don't expect to return here, so I want to do it all, regardless of the obstacles.
Plan Your Trip to Iceland
Get started with resources loved by the JourneyWoman community
Book Your Flights
Use tools like Skyscanner to look up the best flight prices. Being flexible with dates can save you even more money.
Find Somewhere to Stay
Find a hotel on Expedia and earn points towards free stays. Hotels.com offers a free night stay for every 10 nights booked.
Looking for an apartment or something more long-term? Check out VRBO.
Insure Your Trip
Travel insurance is more important than ever. Compare plans and policies for the best coverage for your trip using Insure My Trip.
Traveling for an extended amount of time? SafetyWing offers ongoing coverage on a month-to-month basis, and World Nomads offers coverage for extended trips.
Looking for a Tour?
Head to the Women's Travel Directory to find a woman-lead adventure in Iceland.
Travel Extras
Why not brush up on a new language before your trip with Babbel.
Don't forget your JourneyWoman branded accessories while you're on the go!
Discover the Beauty of Iceland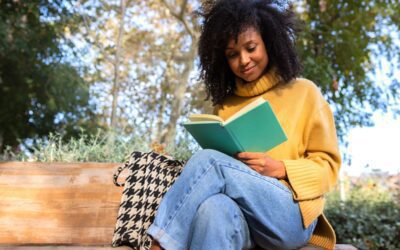 TripFiction's Tina Hartas helps us travel by book to 12 countries that solo women plan to visit in 2023, from Africa to Peru.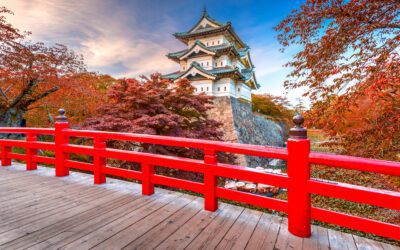 When it comes to 2023 travel, 12 countries top the list for solo women over 50, according to our latest survey results.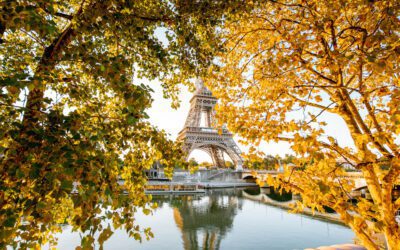 Five shoulder season travel destinations recommended by women that offer lower costs, less crowds, and unique experiences.