Last updated on May 6th, 2023
Featured image: Consider visiting popular destinations in their "shoulder season", like Paris in Autumn | Photo by RossHelen on Envato
Women recommend their favourite places in the off-season
By Carolyn Ray, Editor, JourneyWoman
There's no question that international travel is back with a vengeance, as tourist arrivals tripled from January to July 2022 by 172%, compared to the same period in 2021. (Source: United Nations World Tourism Organization (UNWTO)'s World Tourism Barometer.) With 44 countries in Europe removing COVID travel restrictions, Europe and the Middle East showed the fastest recovery, with arrivals reaching 74% and 76% of 2019 levels respectively. Europe welcomed almost three times as many international arrivals as in the first seven months of 2021 (+190). 
Rather than fight the crowds, many solo women assert their flexibility to travel during shoulder season. While the definition of shoulder season varies by destination, it typically means the period of time between a region's peak season and off-season. For instance, if a place's peak season is summer and its off season is winter, then the shoulder season would be spring and fall. 
Travel during shoulder season can mean lower costs, less crowds, and more opportunities to enjoy unique experiences. It also puts less strain on our already overwhelmed communities, people and tourism ecosystems. 
Regardless of where you go, the trend is to longer stays, and if you're travelling in a tour, smaller group sizes. Our latest women's group tour survey shows that women over 55 make up 77% of all travellers, demonstrating again the power of women to support tourism.   
In this first of what will be an ongoing series, are five places to consider exploring during shoulder season, curated from my own experiences and those of our readers. (Have a place you want to suggest? Let us know in the comments.)
 Five places to consider in shoulder season 
Reykjavik, Iceland  

Medellin, Colombia  

Prince Edward Island, Canada 

Paris, France 

Camino de Santiago, Spain

 
#1: Iceland in the Spring
There's no question about it, when we asked female solo travellers for their most-recommended shoulder season experience, Iceland rose to the top.  
According to Iceland Tourism, more tourists visited Iceland in June 2022 than in any single month since autumn 2019. Americans made up over 30% of all arrivals, followed by Germany (12%), France (6%), the UK (6%), Poland (4%), and Italy (4%), while visitors from the Nordic countries accounted for a combined 10% of arrivals. (Source: Icelandic Tourism Board)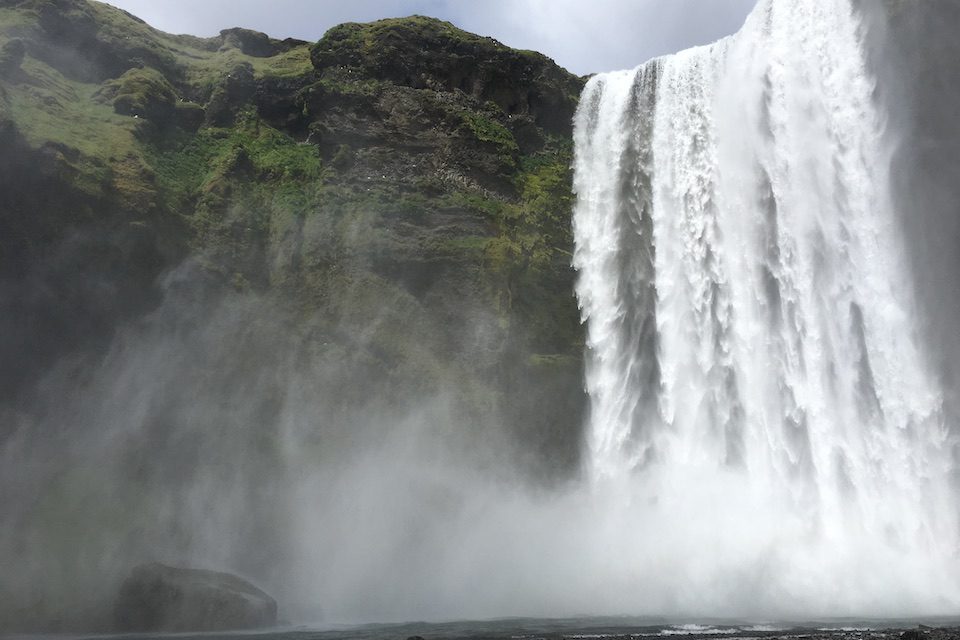 Skogafoss, one of Iceland's most striking waterfalls, as seen in the springtime / Photo by Stephanie Cerratti

#2. Medellin in September
Once the world's most dangerous city, Medellin has made transformative changes to encourage more tourism, as I discovered on a recent trip in September 2022. There are few cities in the world that have managed to overcome a reputation for violence to lead a process of social change. Between 2022 and 2014, Medellín experienced a decrease in crime of more than 85 percent. In 2022, Medellin won a prestigious award for South America's leading emerging tourist destination' from the World Tourism Market.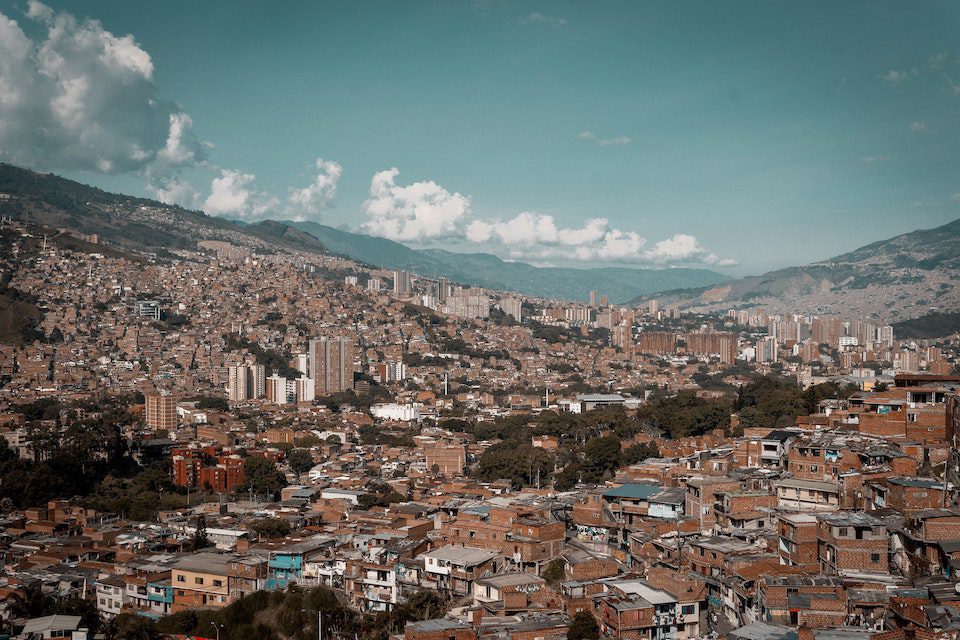 Medellin, Colombia, as seen from above / Photo by Bryan Bravo on Unsplash
In May 2022, hotel occupancy reached its highest numbers since 2006 at 72.5% and experienced a growth rate of 38% in international travellers between January and May of this year. These numbers surpass Bogota, the capital, and Cartagena. Most visitors are from the U.S. at 39%, followed by Mexico (16%) and Panama (12%). 
I spent two weeks in Colombia in September, visiting Bogota, Medellin and Pasto. This was my second trip to Colombia, and once again, I found the people warm, welcoming and friendly. This time, when I asked other solo travellers what they thought of Medellin, reactions were extremely positive. Most of the comments focused on the warmth of the people, delicious food, festivals and beautiful countryside. I stayed at Hotel Diaz, in a vibrant area of the city, with restaurants, bars and shopping close by.    
 Known as the "City of Eternal Spring', Medellin's temperatures stay a mild 60-80 degrees throughout the year and there are many places that stand as symbols of hope for the future, including Parque Inflexion to Comuna 13 to Moravia. Read more about Medellin here. 
Check flights to Medellin here
Check hotels or VRBOs here
Find a day tour in Medellin here
The JourneyWoman team selects their favourite off-the-beaten path travel destinations every woman should experience, from Ethiopia to Thailand.
#3: Prince Edward Island (PEI) in September 
Prince Edward Island, Canada's smallest province, is nestled in the Atlantic Provinces of New Brunswick, Nova Scotia and Newfoundland and Labrador. In 2022, it's punching above its weight, with the best June ever on record and a possible record-breaking season for 2022, which was the first year. (Source: CBC)
PEI's Greenwhich Boardwalk at sunset / Photo provided by ©Tourism PEI / Carrie Gregor
Last September, when I walked the PEI Camino with JourneyWoman Marilyn Kater, the Island Walk was basically unknown. The 700-kilometre PEI Camino wraps around the outside of Prince Edward Island and passes through beaches, red dirt roads. It starts in the capital city of Charlottetown and winds through small, picturesque towns like Cavendish, the home of Lucy Maud Montgomery of Anne of Green Gables fame and seaside towns like Summerside, Anglo Tignish and Elmira, from shore to shore. 
The Island Walk's popularity soared this summer, up from 50 people in 2021. Co-founder Bryson Guptil, who originally envisioned it as a shoulder season activity, recommends September and October as the best time to do the walk. Each of the 32 sections of the Island Walk is numbered, with mileage and recommendations for local B&Bs, which offer accommodation, a drive to your starting point, breakfast, and a packed lunch. 
Tita Manice, who did the Island Walk this September, says she loved every minute of being on PEI. 
"It's one of the most beautiful places I have been to. The weather was a 10. The people were unbelievably helpful and friendly. I splurged and went to The Inn at Bay Fortune and stayed at The Siren Motel in Souris on the northeast side of PEI, which had some rooms with a small kitchenette, and a small restaurant serving three meals a day. They also provide a taxi service for a drop and pick after your walk each day." 
Check flights to PEI now
Search for a hotel in PEI here
Use Viator to find a day tour of PEI here
#4: Paris in November
The Paris Convention and Visitors Bureau (OTCP) estimates that 33 million visitors (French and foreign) will visit Paris in 2022, compared to 38 million in 2019 (the last reference year before the Covid-19 pandemic) and only 19 million in 2021. (Source: Le Monde).  Ten million visitors stayed in Paris between June and August, only 3.5% less than three years ago. 
Arlene Polangin loves Paris in the spring, the fall is her favorite time to visit. 
"It's much less crowded, as schools are in session and tourists mostly gone, making it easier to get into museums and restaurants, although it's still a good idea to purchase tickets for "blockbuster" museum shows and reserve for restaurants at dinner," she says. Polangin recommends solo travellers eat a main meal at lunch, when the bistros are less crowded and food less expensive. 
View of Paris, France in Autumn / Photo by Edalin on Envato
Girls Guide to Paris tour company founder Doni Belau says the busiest month in Paris is September and recommends November. 
"You've got the fashion shows then and streets and hotels are completely packed," she says.  "October is busy still but not as bad as September, and then November it starts to fall off a bit.  The only slow season in Paris is January/February and March and that's because the weather is horrible.' 
Belau recommends that women stay in central Paris in arrondissements 1-6, and avoid the Champs Elysees. "The longest boulevard in the world, it has sadly has gone the way of Times Square in New York. If you feel you must, get in, take a photo from the middle of the road when traffic abates and then get out!" 
To see Doni's tips on Paris, and what to see when you're there, read her article "Travel Tips to Explore Paris Like a Local". 
Check flights to Paris here
Find museum passes, day trips, and more on Viator
For more Paris tours visit our Women's Travel Directory 
#5: Camino de Santiago in October
This year, the world-famous Camino de Santiago pilgrimage broke tourism records with a whopping 21,000 walkers to date. This is the highest figure ever seen in the history of the Camino de Santiago, according to Alfonso Rueda, the First Vice President and Councillor of Presidency, Justice and Tourism of Galicia. (Source: Euro Weekly News)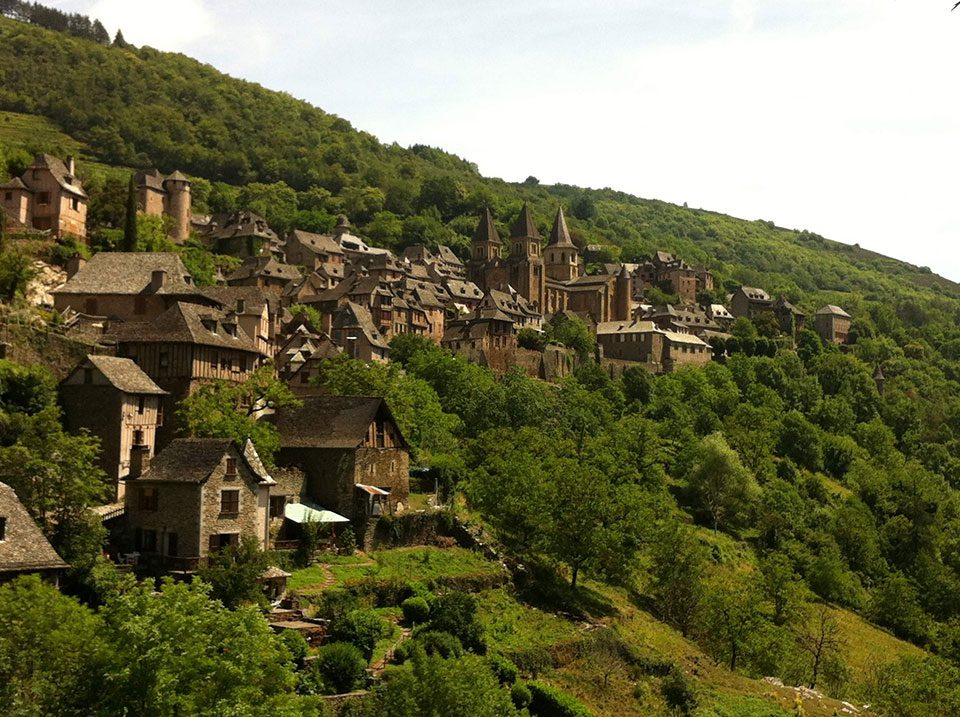 Architecture along the Camino de Santiago trail in Spain
These statistics show that international pilgrimage is on the rise, with 46% of pilgrims arriving in Santiago since January, coming from other countries such as Portugal, which has the highest amount with 8% followed by Germany, the US, Italy, Mexico, France and the UK. This year is a holy year for the Camino, when, according to Jacobean tradition, pilgrims who walk to Santiago de Compostela during a Holy Year and Pass through the Holy Door of the Santiago Cathedral are forgiven all their sins. 
When I walked the last 120 kilometres of the Camino last October, the weather was sunny and mild, making the walk much more enjoyable than in the summer. It does rain, so you'll need to come prepared with a poncho and rain gear.  If you're not ready to do the walk solo, there are several women-only tours that run in the fall. Read about my Camino walk here.   
Check flight prices here
Check hotels along the route here
Find women-only tours in our Directory
We've got more shoulder-season travel experiences to share! Look for the next five places in an upcoming article.
Plan Your Trip
Get started with resources recommended by the JourneyWoman community
Book Your Flights
Use tools like Expedia or Google Flights to look up the best flight prices. Being flexible with dates can save you even more money.
Find Somewhere to Stay
Find a hotel on Expedia and earn points towards free stays. Hotels.com offers a free night stay for every 10 nights booked. Looking for an apartment or something more long-term? Check out VRBO.
Insure Your Trip
Travel insurance is more important than ever. Compare plans and policies for the best coverage for your trip using Insure My Trip. Traveling for an extended amount of time? SafetyWing offers ongoing coverage on a month-to-month basis, and World Nomads offers coverage for extended trips.
Looking for a Tour?
Head to the Women's Travel Directory to find a woman-friendly tour around the world.
Discover More Destinations We Love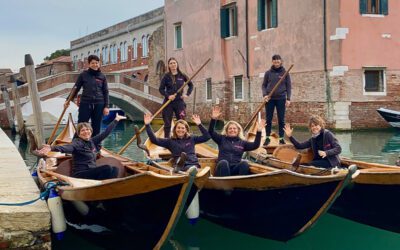 Meet Jane Caporal of Row Venice, who is dedicated to preserving the ancient tradition of rowing with her all-woman company.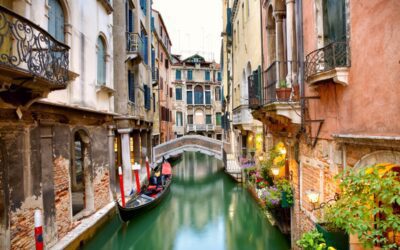 Venice is not the most mobile-friendly city. Explore safely and in comfort with these Venice travel tips for women over 80.
Visiting London? Why not take a long weekend break in Edinburgh, one of those magical cities that can be enjoyed year-round.