Last updated on November 27th, 2023
Featured image: Japan is finally open to tourists and JourneyWomen are eager to visit! | Photo by SeanPavone on Envato
12 Solo Experiences to Dream About
By Carolyn Ray, Editor, JourneyWoman
In our recent 2022 global study, "The Influence and Affluence of the Solo Woman Over 50 in Travel" we invited women to share their top dream experiences – and let's just say the list made even me rethink my bucket list. 
When it comes to dreaming big, solo women over 50 are looking to the future with purpose and intention. No sitting on the beach for us – we're hiking, biking, climbing, jumping, kayaking, exploring and trekking. And if we're not doing that, we're sleeping under the stars, hot air ballooning and sky diving. We had thousands of responses and did our best to compile these into the ones mentioned the most, so while this may not be entirely scientific, it's worth noting that these are YOUR choices, not mine. But I'm with you all the way!  
What Women Want: Your Top 12 Solo Travel Experiences
What do these all have in common? Connection. In these choices, I see a deep desire to connect with nature and wildlife but also to reconnect with people, places and communities that we've missed, like Japan, Australia and New Zealand.  While some of these, like African Safaris, Antarctic and Macchu Pichu, have shown up on our Once-in-a-Lifetime Travel Experiences survey, this list tells us that anything is possible when you dream big.
1. Witness Wildlife on an African Safari
Exploring Africa on a safari is back after taking the #4 spot on our 2021 List of Once-in-a-Lifetime Travel Experiences. This time, however, it ranked at the top. An African safari is a must for the adventurous and curious who want to witness wildlife in their natural habitat in places like Uganda, Kenya, Tanzania and South Africa. African hospitality and a deep reverence for the protection and health of wildlife makes a journey to this magnificent continent the dream of many.  From Gorilla trekking in Rwanda to photographing the migration of wildebeests in the Serengeti, solo women are ready to make this dream a reality.  
For tips on Africa, visit our Women's Guide to Africa, which features tips and advice on finding the safari of your dreams.
2. Venture into the Wild of Antarctica 
Antarctica, which took the #5 spot on our 2021 List of Once-in-a-Lifetime Travel Experiences, has moved up to take the #2 place for 2023 travel. And it's no wonder – any woman who has seen this pristine natural environment appreciates the lack of humans and overabundance of wildlife. The protected remoteness makes the journey by small expedition ships all the more alluring and unique. You are a guest at the homes of penguins, polar bears arctic foxes and migrating whales. Nothing on this planet compares to this once-in-a-lifetime experience.
Wondering how to plan for this once-in-a-lifetime adventure? Read our expert tips from a polar guide here.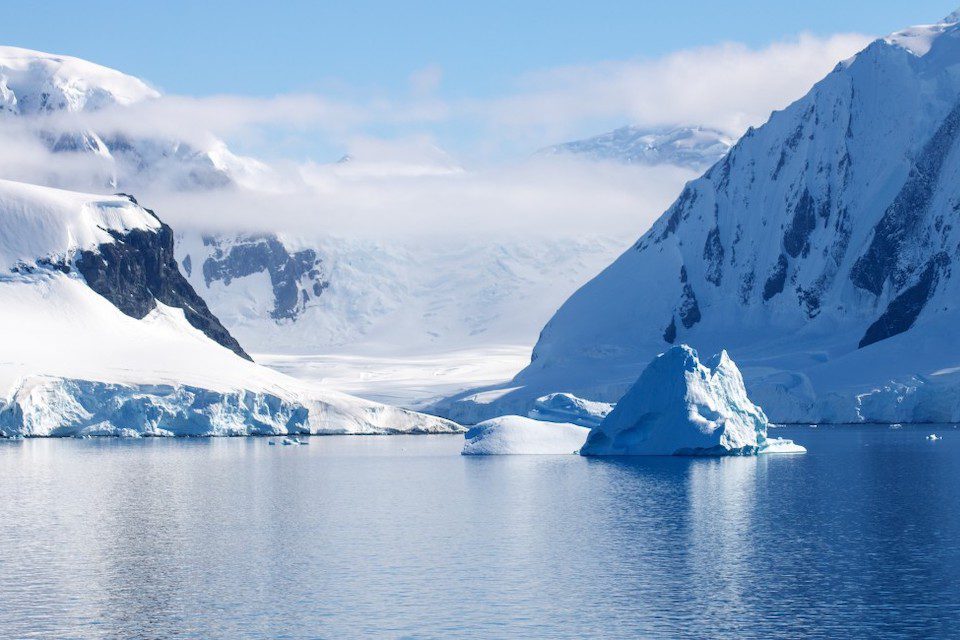 3. Journey to Japan 
As Asia reopens, Japan emerges as one of the most popular destinations given the variety of experiences unique to this island nation. The spring splendor of cherry blossoms is world-renowned. To see Mt. Fiji in the comfort of the bullet train, or visit serene Shinto temples across the county, or delight in the art and pleasure of sushi all contribute to putting Japan back on the solo travellers list in 2023.
Japan was one of JourneyWoman founder Evelyn Hannon's favorite destinations. Read her Japanese meatball recipe here.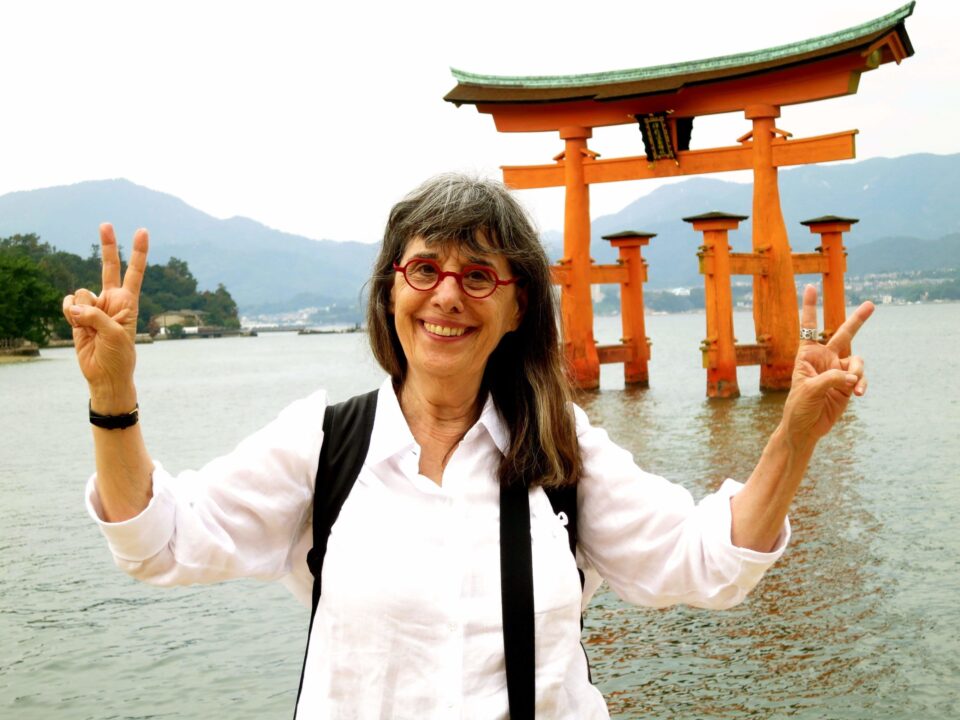 4. Feel the Warmth of Australia 
Solo travellers are eager to return to the warmth and hospitality of Australia after several years of separation. A combination of spectacular natural landmarks such as the Great Barrier Reef or the outback wilderness and Ayers Rock with the culture, art and food of Sydney makes this a journey of a lifetime.  
Read TripFiction's recommendations on books to read before you visit Australia here.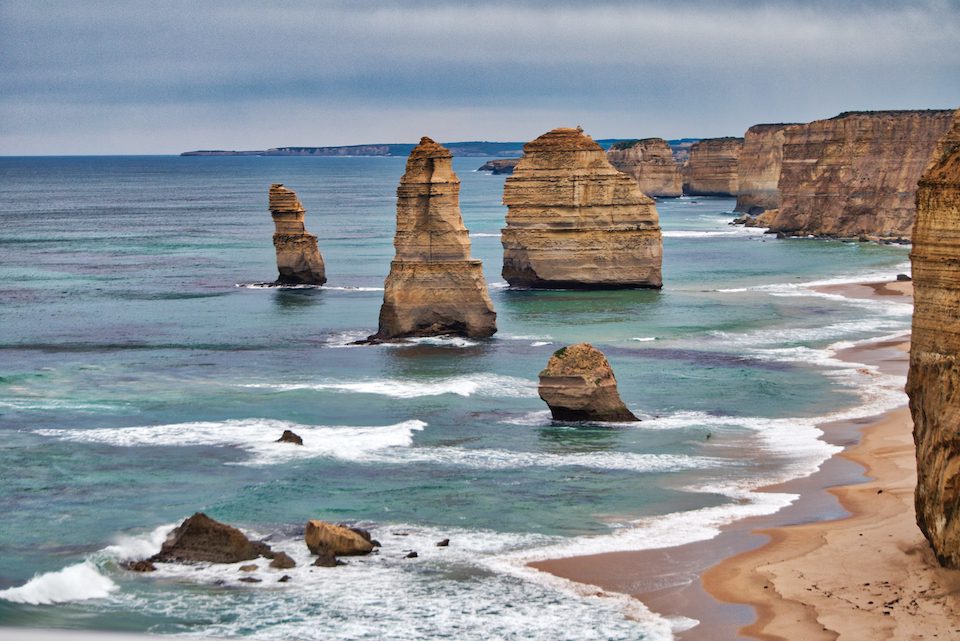 5. Welcome Back New Zealand 
Safe, and accessible, this protected island nation attracts the adventurous traveller, many of whom want to hike, bike and camp across this island paradise.  The Kiwi culture and welcoming arms are an invitation to explore and experience the beauty and charm of its diversity and natural splendor. 
For the best ebiking trails in New Zealand, read this article by Rosemary Neave, who says "New Zealand is famous for its Great Walks which were often at capacity before Covid.  Now it seems cycling – and more especially ebikes – are claiming space as a 'must-do" when visiting New Zealand."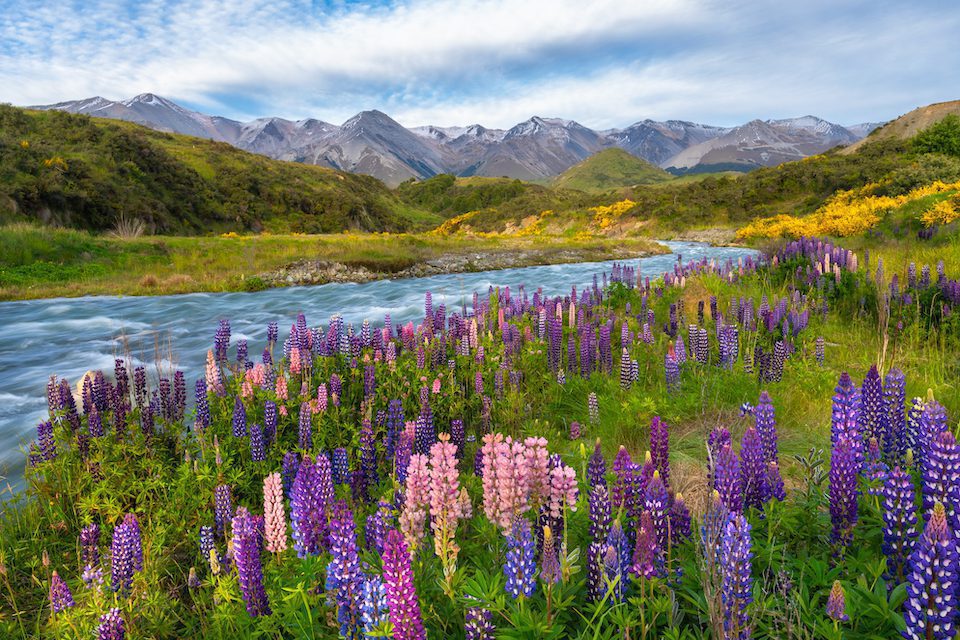 6. Reconnect to the Universe in Scandinavia 
The Aurora Borealis, aka Northern Lights, is a visual extravaganza performed by Mother Nature in a setting that defies explanation, and there's no better place to see this than Norway, according to our readers. To experience the full measure of this once-in-a-lifetime phenomenon, some solo women envision a Hurtigruten eco-friendly cruise that combines the luxury of sea travel and access to nature's magnificence all wrapped into one memorable experience. Finland and Lapland are a must to behold by land and by sea when planning a magical winter tour.
Read more about the best places to see the Northern Lights here.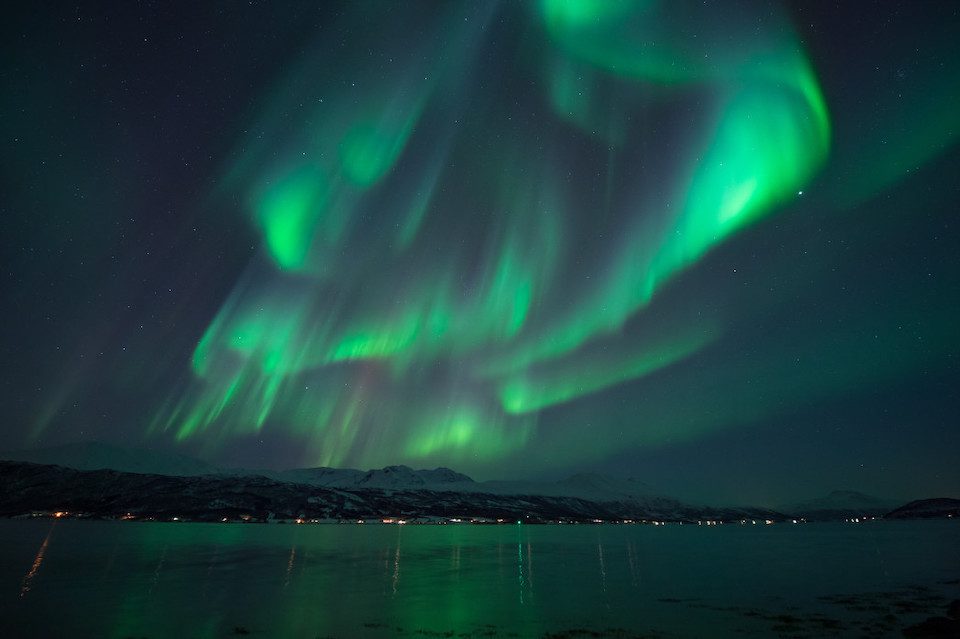 7. Explore the Ruggedness of Iceland  
A perennial solo travel favorite, this Nordic island-nation is known for its dramatically rugged landscape marked by glaciers, volcanoes, geysers, hot springs, and lava fields.  The rolling landscapes are dotted with turf houses, and the highlands are full of sheep that outnumber the human population. Solo women appreciate the scenic beauty and dream of riding a hot air balloon, Icelandic horses and photography excursions that feed the soul. 
Read more about solo trips to Iceland in our Women's Guide to Iceland here.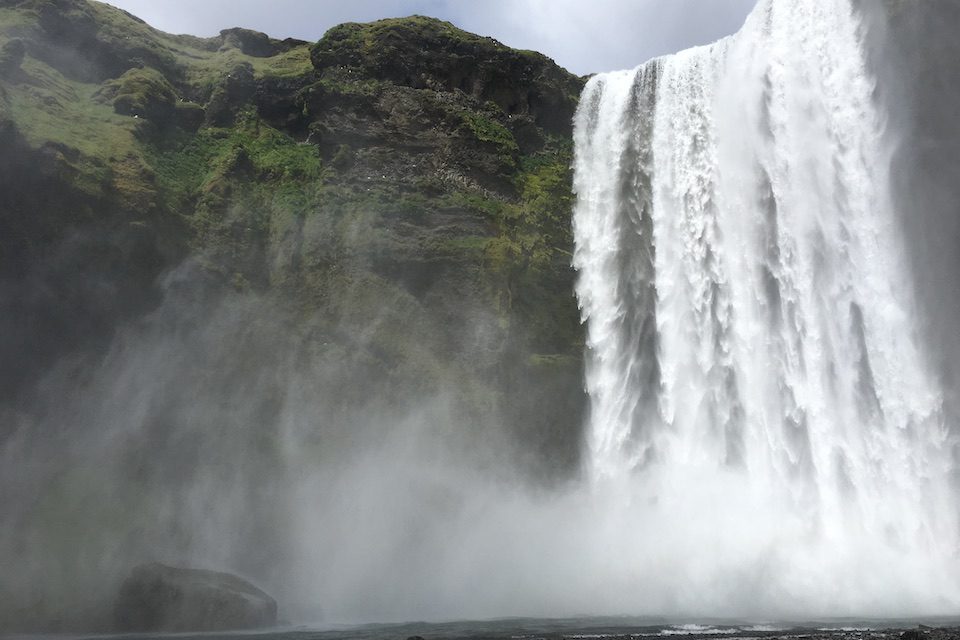 8. Marvel at the Biodiversity of Galapagos 
In the western hemisphere, the adventurous solo traveller has only to venture off the coast of Ecuador to marvel at the diversity of species on the Galapagos Islands, one of the most unique and biodiverse places on Earth. Their remote isolation 1,000 kilometres off the coast and visited in 1835 by Darwin gave birth to his theory of evolution. From sailing the Galapagos Islands to snorkeling in the balmy seas, solo women are eager to explore this protected environment much as Darwin explored it almost 200 years ago.
9. Embrace Your Feminine Goddess in Greece 
The jewel of the Mediterranean Sea, Greece, with over 6,000 islands and only 227 inhabited invite an endless discovery of ports and villages to feed your insatiable imagination.  The ancient history, classical art, archeological ruins, and Greek cuisine are a feast of incomparable delights. The ultimate is to experience the Goddess Pilgrimage to Crete for an immersive indulgence in Greek mythology. 
Learn more about Carolyn's adventures in the Greek Islands here and Sally Peabody's recommendations for Athens here.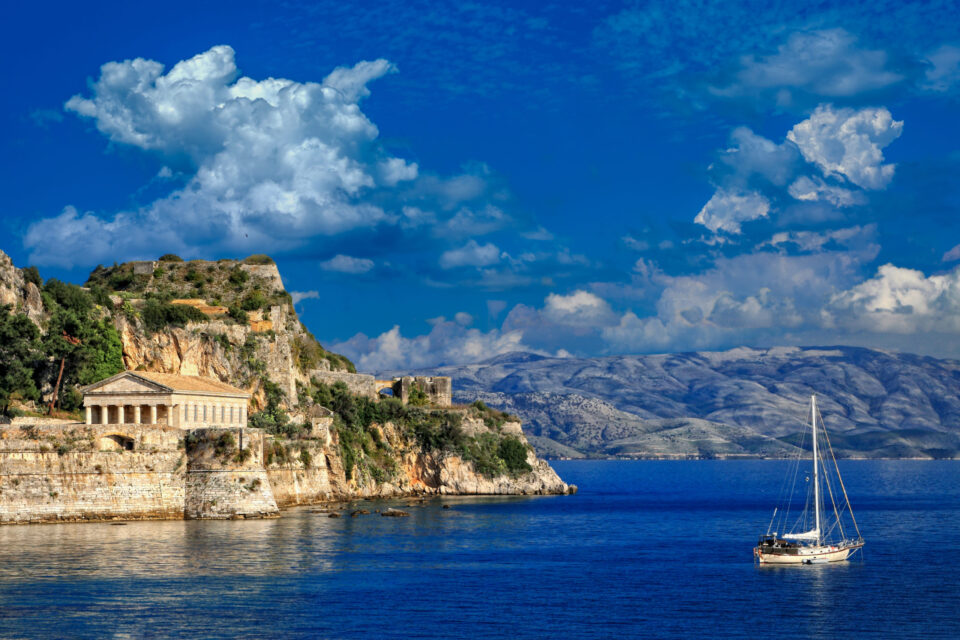 10. Travel the Nile in Egypt 
The ancient tales of Egypt shroud in intrigue and mystery make a trip down the Nile a must for the romantics and history buffs amongst us. The bustle of Cairo and the cruise to the Great Pyramids of Giza capture the range of experiences one can anticipate. 
Step into the world of Lady Duff Gordon's travels on the Nile with "Mistress of Nothing", our November 2021 Book of the Month. 
11. Bask in the Midnight Sun in Alaska 
In this land of the midnight sun, there is no shortage of experiences for the adventurous solo traveller.  Be mesmerized by the beauty of enormous glaciers, hearing and seeing the birthing of massive icebergs will never be forgotten. Hiking and canoeing invites close encounters with moose, deer and bears in their natural habitats.  If fishing is your passion, look no further than rivers full of king salmon and rainbow trout.
12. Pilgrimage in Peru
For centuries, the mystery of lost civilizations has been fodder for bold explorers, inquisitive historians and curious tourists.  Modern fascination with the past is best experienced at Machu Picchu, set amid a tropical mountain on the eastern slopes of the Peruvian Andes built at the height of the Inca Empire 600 years ago. Machu Picchu's walls, terraces, temples, stairways and sanctuaries blend seamlessly into its natural setting, bearing witness to the Inca civilization's architectural, agricultural and engineering prowess. The spiritual energy of a lost civilization gives new meaning to the course of humanity. Exploring and understanding the contributions of Indigenous cultures is the reward.  
Machu Pichu was named one of our top once-in-a-lifetime experiences by readers. Watch our 2021 webinar where women shared travel tips on everything from travel gear and altitude sickness, here.

More Destinations to Inspire You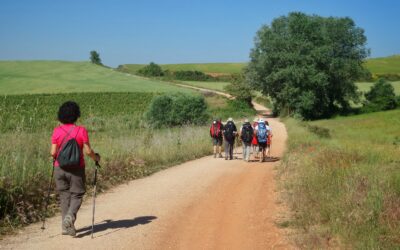 Jane Christmas's funny memoir of her 780-kilometre trek across Spain on the Camino de Santiago to celebrate her 50th birthday and midlife.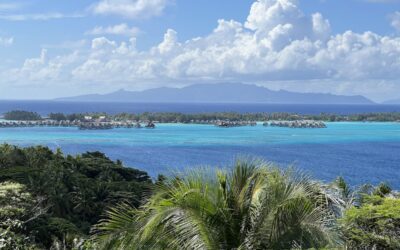 Located in French Polynesia, Bora Bora is a magical ocean paradise well worth the trip, even for women in their 80s.
For women with mobility concerns, Karen Gershowitz wants you to know you can fulfill your travel bucket list, even to Antarctica.