Last updated on November 19th, 2023
London markets you won't want to miss! 
By Andy Jarosz, Guest writer 
Andy Jarosz is a freelance writer who lives in St Albans, a small city just north of London, England. As well as managing his own 501 Places blog he also tweets and blogs for DiscountLondon.com. We asked Andy to tell us about some of the markets in London he and his wife enjoy…
As a visitor to London, it's easy to reel off the names of the most famous places to eat and shop: Oxford Street for the chains and flagship department stores, Harrod's for a bit of cash flashing (or browsing), and Chinatown or the South Bank when the hunger pangs strike.
But London has another great asset, and it's one that offers lots for both the shopper and the adventurous eater. The city is full of excellent markets, and depending on which day of the week you visit the city, you can find specialist markets to feed your hobbies and interests, and some superb food to feed your appetite. On top of that, you'll get a chance to interact with Londoners in a way that a high street shopping experience will never offer.
There are many small markets all over the city and in its suburbs. Here I've listed the five most well-known.
Portobello Road on Saturday…
Found in the Notting Hill area of west London, Portobello Market originally began life as a humble collection of fruit and veg stalls before the antique dealers moved in after the war and helped make it the world-famous attraction it is today. Walking from Notting Hill, Portobello Road is little more than a mile in length, but on a Saturday can take well over an hour to negotiate, such are the crowds. You can buy almost anything here; curios, antiques, old records, strange clothes, and some outstanding hot food. On our last visit, we enjoyed Ghanaian cuisine served fresh from a market stall, but you are spoilt for choice here.
This area has been used many times as a filming location, most notably in the film Notting Hill.
My Journey Man Tip: Look out for the Travel Bookshop just off Portobello Road in Blenheim Crescent – a real treasure trove of maps and guides.
Borough Market on Thursday, Friday, and Saturday…
Found in the arches under the railway lines leading to London Bridge, Borough Market is a food lover's paradise. You will find fresh cheeses, meats, organic produce, and cooked specialties from all over the world. Walking through the market is bound to make you hungry, yet such is the tightly packed layout of the market that you'll do well to find somewhere to eat your chosen lunch, as seats are in scarce supply.
My JourneyMan Tip: Try the Monmouth coffee house at the edge of the market. Locals insist this is the best coffee in London, and the long lines of people waiting to pick up their caffeine fix support this argument.
Camden Market on Saturday and Sunday…
Camden Lock is the centre of the action for the market, although if you're walking up from the high street you'll be submerged in the atmosphere (and the heaving crowds) of Camden long before you reach the canalside. Gothic clothing and music lovers will enjoy browsing in the stores, while the fresh food on offer can take you across continents in the blink of an eye: Polish, Peruvian and Indian stalls jostle for attention by cooking up their national dishes and letting the aromas tempt the passing masses. Stallholders will smile and chat with you and are often only too keen to offer you a tasting sample of their produce.
My JourneyMan Tip: If you fancy an ice cream go for something different and try Chin Chin Labs, London's first nitro ice cream parlour. Ice cream is made by dipping the mixture into liquid nitrogen. Worth seeing!
Covent Garden Market is open every day…
This is the most famous market of all and as a result perhaps the most crowded with tourists. The building that houses the market is well worth a look, and the shops inside are more boutique than market stall, but there is still a vibrant atmosphere at any time of the day (of the markets listed here this is the only one that's open every day). When you've had enough of the shops you can enjoy the many street artists around the central market area. The pitches for the street artists in Covent Garden are some of the most lucrative on offer, so logic suggests that the buskers, jugglers, and fire eaters will be the best in their class.
My JourneyMan Tip: If you are arriving on the Tube, don't get out at Covent Garden. It's a tiny, outdated station that suffers from horrendous overcrowding (it has no escalators; only antiquated lifts). Use Leicester Square or Holborn instead and take a short walk.
Brick Lane Market on Sundays…
In the east end of London and not long ago a derelict run-down neighbourhood, Brick Lane is now one of the trendiest streets in London. Every Sunday thousands flock to the narrow lane to admire the piles of second-hand clothing, bric-a-brac, and surprising trinkets from around the world. You name it, however obscure, and you'll find it here. And when you're tired there is no end of options for lunch. This is the heart of Indian and Bangladeshi cuisine, and you'll be beckoned into a hundred doorways with offers of very cheap curries.
My JourneyMan Tip: If you're visiting Brick Lane on a Sunday, take the chance to visit nearby Columbia Road flower market and Petticoat Lane market, both of which are close by, and enjoy the same lively atmosphere.
Happy Marketing, JourneyWomen…
Bonus tip — The Bead Shop
I thought JourneyWomen readers would also enjoy hearing about Lyndons Bead Shop. It's an old-fashioned store, with two floors crammed with everything you could ever need to make your own jewelry. Women (and many men) squeeze through the narrow entrance and spend hours rifling through the boxes of multi-colored beads, while the friendly owner is only too willing to offer advice to those overwhelmed by the size of the selection on offer. How do I know it so well? Whenever I walk in this area with my wife, I know I will lose her to The Bead Shop for at least an hour. Thank goodness for the Travel Bookshop next door to keep me entertained!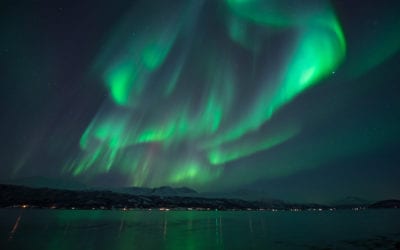 We reveal the top seven Once-in-a-Lifetime Travel Experiences recommended by women, including the Northern LIghts, the Camino de Santiago, Canada's Rocky Mountains, a Safari in Africa, an Antarctica expedition, Machu Picchu and Bali.