Last updated on November 19th, 2023
Featured image: London is a massive city with much to explore! Find our where the best places to stay are | Photo by flotsom on Envato
Women-friendly hotels and accommodations
Curated by JourneyWoman
Once we've decided on a destination, finding a safe, women-friendly place to stay is at the top of a solo traveller's list. We've curated recommendations from women on where to stay in London, UK to help you find a place that suits both your budget and your needs, from small boutique hotels to budget travel options. Have a place to suggest? Please complete our tip form below and we'll add your recommendation to this list.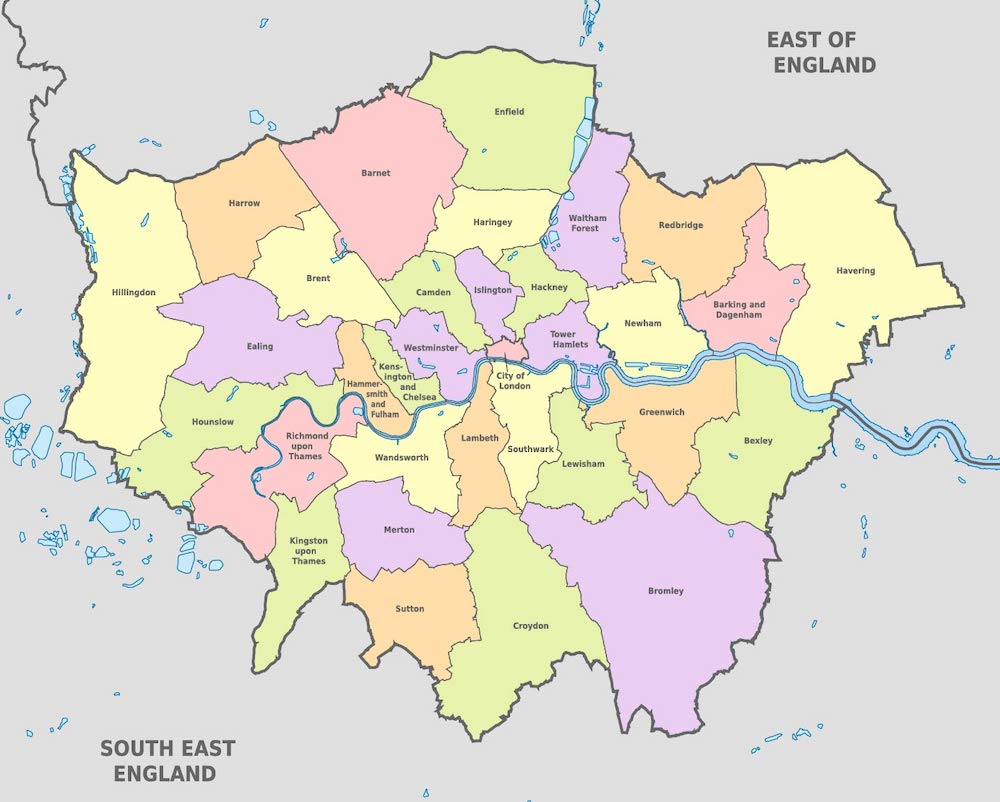 Breakdown of the different boroughs in London | Map by TUBS, CC BY-SA 3.0, via Wikimedia Commons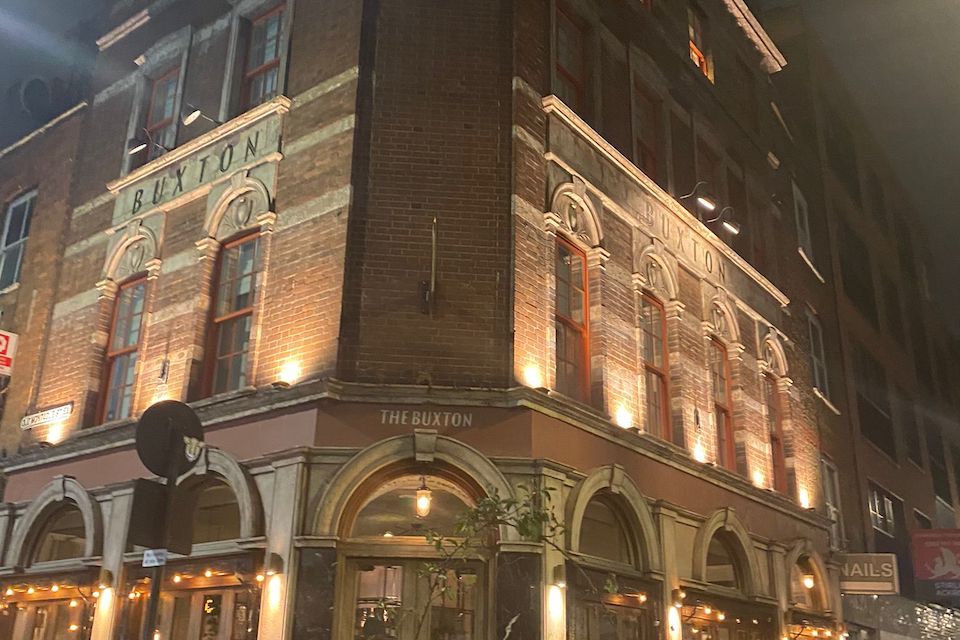 Buxton Hotel + Pub
East London, London UK
For the budget traveller, Carolyn recommends the Buxton Hotel and Pub in East London. There are only 15 bedrooms and the cost includes a delicious breakfast and access to a rooftop garden. Note there is no elevator so be prepared to climb especially if you're on the fourth floor. Perfect size for a solo traveller. The closest tube is Aldgate East or Spitalfields. (November 2022)
Ashburn Hotel
Kensington, London UK
Kathy W. recommends the Ashburn Hotel, a small boutique hotel in Kensington. "Love the area. Short walk to the station."
Resident Kensington (Formerly Nadler)
Kensington, London UK
Michelle recommends the Resident, formerly called Nadler, in Kensington: "The Nadler Kensington near Victoria and Albert Museum (perfect for 1 person with cute tiny kitchenette) recently renovated and super clean."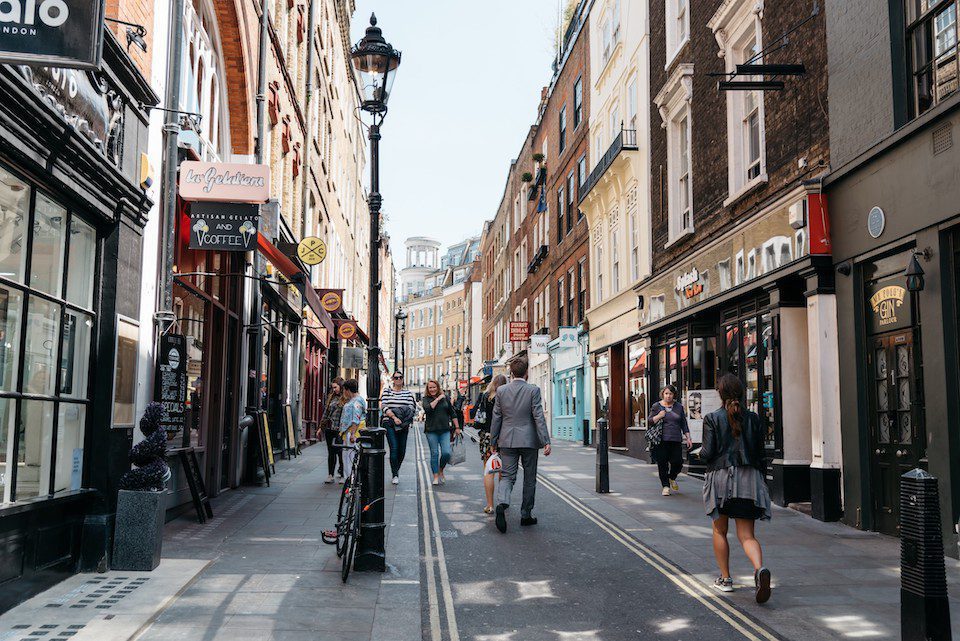 Citizen M
City of London, UK
Melissa recommends the Citizen M: "A London friend recommended the Citizen M to me. I stayed at the Citizen M in NYC and it was just what I needed. Tiny room. Great hotel services. Decent price."
Premier Inn
City of London, UK
Charley recommends a Premier Inn in London; "nothing special but it was clean, had very helpful staff and a full breakfast. Our itinerary was sleep, breakfast, TOUR! We were just off Leicester Square – an easy walk to theatres and the tube."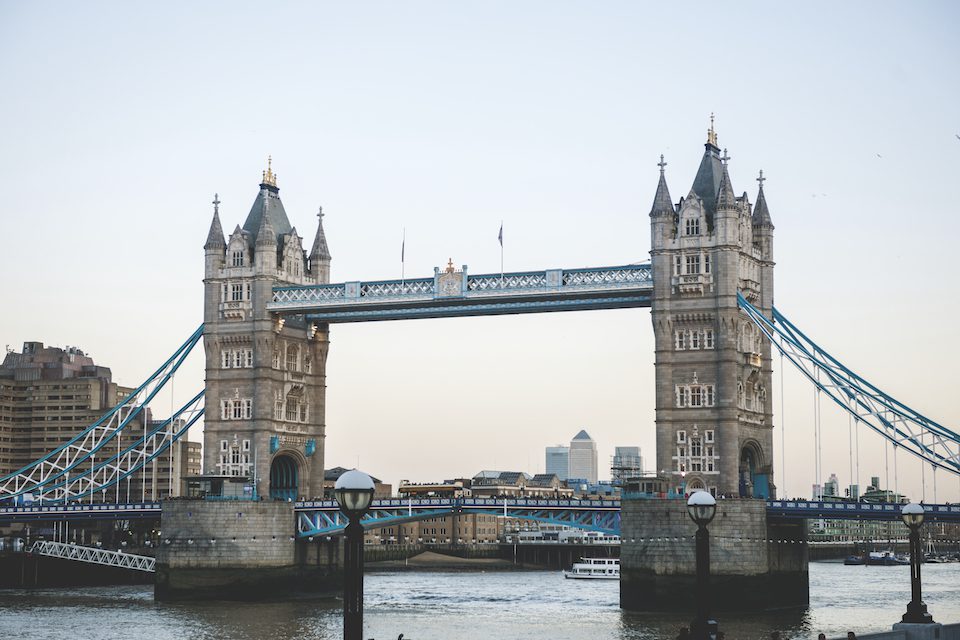 Marriott Residence Inn Tower Bridge
City of London, UK
Carolyn recommends the Marriott Residence Inn, just a 10-minute walk from Tower Bridge in the charming neighbourhood of Bermondsey with lots of restaurants and pubs. Studio rooms have a kitchen and seating area, and there's a well-equipped kitchen and working areas on the first floor. Would definitely stay here again. (November 2022)
Strand Palace
Westminster, London, UK
Michelle says: "A large hotel where I stayed the last time is the Strand Palace, very near Covent Garden Market and very near the Tube station. Not as quaint as others but way more practical (for a short stay.)"
Rose Park Hotel
Paddington, London, UK
Diane recommends the Rose Park Hotel: "Nothing special but a short walk to Paddington tube and rail stations – and train from right from Heathrow airport. On a lovely inner courtyard too. My new go to."
Where to Stay Outside of London
The Old Stables B&B
Melton Mowbray, UK
Diane K recommends The Old Stables Bed & Breakfast saying "Ally will take care of you. You will love the energy and her kindness…"
The Control Tower
Walsingham, Norfolk, UK
For those seeking unique accommodations, Joy suggests The Control Tower, part of a former RAF base in Walsingham, Norfolk. In York, a former Coal Shed is now a beautiful B&B. You can stay in a treehouse, a boathouse, a roundhouse, a windmill, a shepherd's hut, chapels, a lambing hut, a yurt or a hobbit house. There is plenty of info online to suit everyone and every taste.  Investigate CoolStays or Quirky Accom for some interesting accommodation alternatives.
Clayton Hotel Bristol City
Bristol City, UK
Situated just inside the old city and a 3-minute walk from Corn Street, this modern hotel is well placed and well equipped. It's a 15-minute walk to the train station and easy access to the entire city, including St. Nicholas' market, restaurants, shops and cafes. Includes breakfast. (Recommended by Carolyn, November 2022) 
Braganza B&B
St. Mawes, Cornwall, UK
A "quirky and eccentric" B&B located in an elegant historic house from the 1800s. The location is perfect to use as your base to explore the fishing village of St. Mawes in Cornwall. 
Roseate Villa
Bath, UK
With only 17 luxurious rooms, the Roseate Villa is a short walk to Bath in a beautifully restored home. Breakfast is included, and while there's not a restaurant, beverages are available all day until 10:30 pm. The Villa is about a 10-minute walk to the train station and downtown Bath. (Recommended by Carolyn, November 2022)
Driftwood B&B
Brixham, Devon, UK
This boutique B&B is a trendy and tasteful place to call home while exploring Brixham. It overlooks the harbour with stunning views over the rest of Brixham from each of the four bedrooms.
Fowey Harbour Hotel
Fowey, Cornwall UK
Located in the historical district of Fowey near the beach, with beautifully decorated rooms and thoughtful amenities.
Transportation and how to get around London
Getting around England is best done by rental car, according to Fiona. She recommends renting a car to get to less-travelled places and using the Underground and bus system in London.
Fiona says: "Train will not be cheaper in the UK and Scotland – but may save a lot of time and be a more pleasant option for distance covered. It depends if you are sticking to cities or planning to get out in the highlands. With Ireland, would definitely say hire a car with a sense of humour option – being stuck behind sheep for a good hour is its own joy but it's part of the charm."
Donna says: "I used the train/tube in London and out to Bath where I rented a car to travel around Devon and Cornwall. It did take me 2-3 times longer to drive most anywhere in Devon and Cornwall than it would take me for a comparable distance in the States, although this was long before GPS."
Janet says: "I live in London and use public transport to get around. In normal times, you spend lots of time in traffic and drivers have to pay a daily congestion charge in central London, which is quite high. Outside of London, car is a great way to get around, although if want to travel longer distances in a short space of time – I.e. London to Scotland, consider using the train & booking a car at the other end. The disadvantage of that is you don't get to experience the amazing British countryside in quite the same way. In Ireland, car hire is a good option as inter-city transport is not quite as efficient."
With its bustling streets, public transit is a great way to get around London
Share your recommendation
Have a recommendation for a place to stay, anywhere in the world? Share it with us below!
Read More on the United Kingdom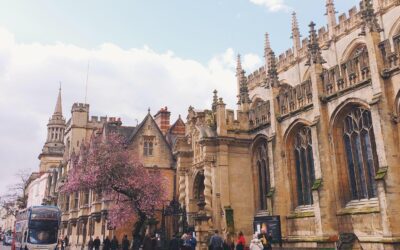 Our October 2023 Book of the Month, "The Dictionary of Lost Words", explores the creation of the Oxford English Dictionary and how words mean different things to men and women.
Visiting London? Why not take a long weekend break in Edinburgh, one of those magical cities that can be enjoyed year-round.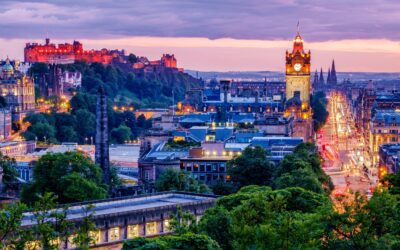 Take a break from the classics and discover these 10 intriguing books set in Great Britain and Ireland, from city to countryside.