Last updated on May 15th, 2023
Experiencing the World Entertainment Capital Beyond the Strip
By Diana Eden, Contributing Writer, JourneyWoman
No matter where in the world I travel, telling someone I live in Las Vegas elicits an immediate "oooooh" and a wink. Apparently, it's hard to imagine people living in this city full of showgirls, casinos, bars, and slot machines. Except it is much more than that!
 I first came through Las Vegas as a 21-year-old, back when the train line took passengers from Salt Lake City to Los Angeles and stopped for a frenzied 30 minutes in downtown Las Vegas. 
 I did not return to Las Vegas until the mid-70s when Las Vegas was still a very sleepy town, only extending a few blocks west of Las Vegas Blvd. Caesar's Palace was a single-round building with parking along the front and side and a very modest pool in the back.
After several visits over the next two decades, mostly for work reasons, my husband and I decided to retire here in 2008. What a lovely surprise it was to discover Las Vegas as a local. While all the tourists are in the casinos with no windows and no clocks, we are outdoors, enjoying everything the Las Vegas area has to offer within view or within a 50-minute drive.
There Are Mountains All Around Us
To the west is the 12,000 foot Mount Charleston, whose peak is covered in snow for many months of the year, sometimes not melting away until June. It is a mere 50-minute drive from town, yet another world away from the casino's cacophony. As you climb, you see the terrain change from desert shrub to pine trees. There are countless hiking trails of every level of difficulty. At 7,000 feet, there is the lovely Mount Charleston Lodge among the juniper and sweet ponderosa pines, where you can dine outdoors on the dog-friendly patio or inside by the fire. In the winter, you can ski or snowboard nearby in Lee Canyon.
Snow on the mountains surrounding Las Vegas
Wetlands
Yes, we have water. In fact, the name "Las Vegas" translates from Spanish into "The Meadows." Once, the water was plentiful and provided great farming for the Mormons sent from Utah to establish agricultural outposts. (You can still visit one of their forts, built-in 1855 in the heart of downtown.) 
Now there is a Wetlands Park where you can escape both the city and the desert and become immersed in an oasis of tall trees and babbling streams. Great blue herons and egrets flourish among the reeds, and turtles sun themselves on rocks. Admission is free.
Escape the city in Wetlands Park
Hiking Here is Year Round
There are 13 National, State, and Local Parks to Visit Near Las Vegas. 
Less than 10 minutes past the West side of town, you can visit the Red Rock National Conservation Area, where you will find hikers, rock climbers, bicyclists, and picnickers on any given weekend. Wild burros are often seen along the road. Spring Mountain Ranch operated for many years as a working ranch and still has original buildings, hosts (in non-pandemic summers) an outdoor Summer Theater season of plays and musicals. 
 Only 45 minutes north of town is the Valley of Fire State National Park, 46,000 acres of brilliantly colored red sandstone formations, covered with hundreds of Anasazi Indian petroglyphs, many over 3,000 years old. Around every corner is another unique vista, just crying out to be explored by foot or captured by photo.
Las Vegas is a perfect jumping-off point for many other national parks. Spectacular Zion and Bryce Canyon are only a couple of hours north, and The Grand Canyon and Sedona beckon from the south. Less than two 2 hours away is Death Valley National Park, North America's lowest point. 
Hiking through Valley of Fire State Park
Ranches and Horses
Nevada was once full of horses and cowboys. You can still easily spot (and even get close to) wild horses and their foals in the spring at Cold Creek Canyon, a short drive away. These horses are the descendants of escapees from the 1800s horse trade, horses abandoned by Native Americans, and settlers coming to the Las Vegas valley.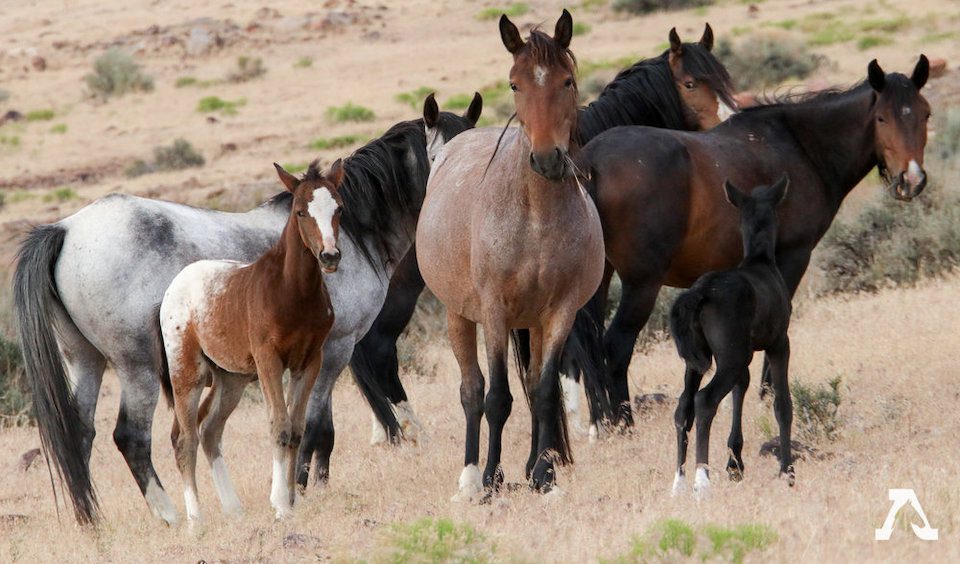 A group of wild horses of Nevada
And you can pick apples at an orchard in the fall. Who would have thought? Surprised that such succulent produce can be grown in the desert? Thanks to the Gilcrease Family and natural artesian springs, this 60-acre patch of the most fertile farming land in the Las Vegas area has been preserved for over 90 years for the community to enjoy. The Gilcrease Farm is a u-pick orchard with a few exceptions. They usually open in April and offer whatever fruits and veggies are in season.
Three Unique Restaurants Locals Love
Esther's resides in a modest two-story industrial building downtown in The Arts District (10ten minutes from the Strip). During Ccovid, the restaurant expanded its capacity by erecting eight8 tiny tents or "pods" outside, which have carpet, lighting, and heating. They specialize in seasonal Italian Cuisine using produce from local farms. The pasta, bread, and pizza are all made in-house. 
 The cowboys used to come here for barbecue, tying up their horses outside. In the '50s, Sinatra and other headliners drove up the dusty roads to reach this refuge in the northwest, far from the tourist hotels of The Strip. Today, it feels like a step into the past the moment you turn the corner and see the ranch's wooden fencing and low-slung adobe building. It still is open for business, serving steaks (mostly to locals).
Step into the past with a steak dinner at Bob Taylor's Ranch House
At the opposite end of the spectrum in decor and geography is the lovely hip establishment, Mimi' & Coco' Bistro, which sits right on Lake Las Vegas in the southwest part of town. It features a beautiful patio surrounded by trailing white roses from which you can look out over the lake. 
The beautiful view from the dining area at Mimi' & Coco'
Entrance to Mimi' & Coco'
Two Hotels off the Strip
JW Marriott Las Vegas Resort & Spa
Only 20 minutes from the Las Vegas Strip, situated on 50 acres of lush garden landscape in the beautiful Summerlin area, the JW Marriott Resort and Spa offers every advantage of a 5-star hotel on the Strip, but in peaceful surroundings and with world-class golf nearby.
The Westin Lake Las Vegas Resort & Spa 
This resort sits on the shores of Lake Las Vegas, another artificial lake, and can arrange a tee time at one of two championship golf courses, both of which are moments away. Each offers exceptional play and stunning Lake Las Vegas views.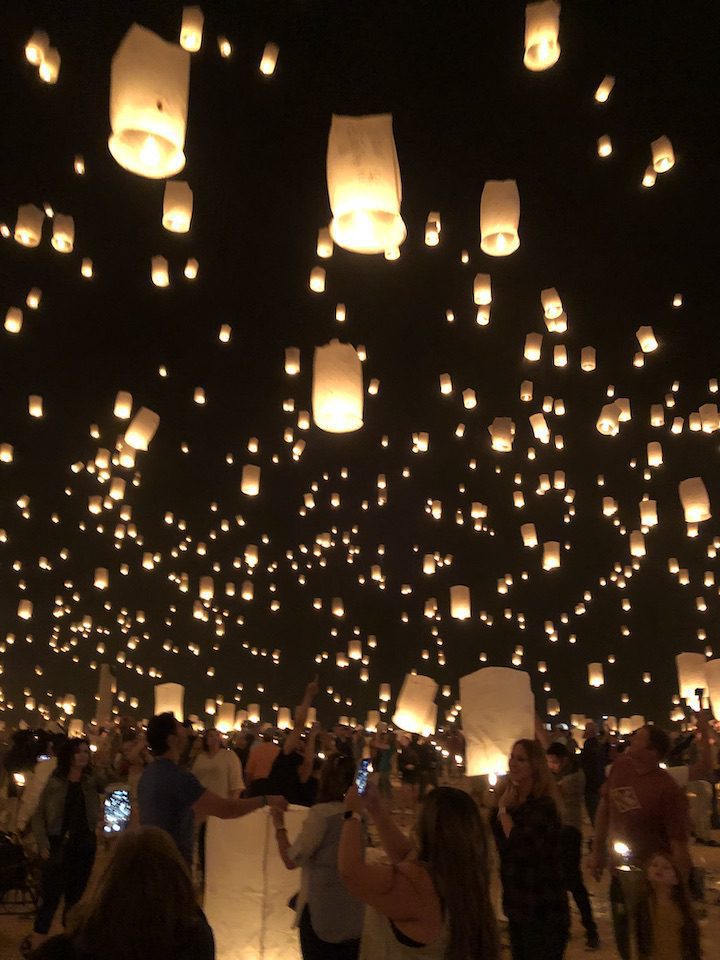 Other Things To Do (Not Inside a Casino)
Rodeo
Here you can pull on your cowboy boots and attend a rodeo. For 10 days in December, the National Finals Rodeo (NFR) transforms the look and feel of Las Vegas spectacularly as thousands of rodeo enthusiasts decked out in Wrangler jeans, cowboy boots, and outsized hats stroll up and down the Vegas strip.
NASCAR and personal driving experiences
At The Las Vegas/ Motor Speedway, you can attend all sorts of car races and even experience your own time behind the wheel on their 1.2-mile racetrack. Have you ever wanted to drive a supercar on a racetrack? They offer a fleet of exotic supercars from Ferrari, Lamborghini, Porsche, Aston Martin, Audi R8, Mercedes-AMG GT S, Corvette Z06, and the Nissan GT-R. Take the wheel of these incredible machines with one-on-one coaching from a professional racing instructor.
The RiISE Festival (October)
Thousands of people light lamps, most with messages to loved ones, and send them flying up into the night sky at the Jean Dry Lake Bed, 40 minutes south of Las Vegas. The RiSE Festival has always been more than a spectacle. It is an uplifting and inspiring experience, an experience not to be missed. 
More to Discover From the United States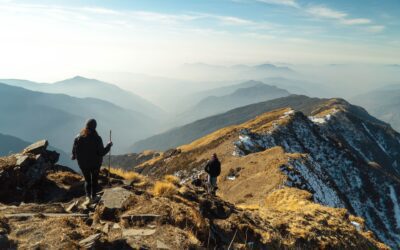 From Cuba to Mongolia, these unique small group tours from our Women's Travel Directory will connect you with people, places and wildlife.
While Wisconsin is known for pastoral landscapes and cheese, Northern Wisconsin offers women a wild and magnificent place to visit.
These five stunning sculpture parks near New York City offer women affordable and accessible cultural excursions in natural spaces.