Last updated on March 14th, 2023
Have you been to Palm Springs?
By Kathy Condon, Guest writer
You know you have said this, "How I wish I could go to Palm Springs?" The better question is, "Why haven't I planned a trip to Palm Springs? This desert community has an international airport. It is only 120 miles from Los Angeles by car and a 4.5-hour drive from Las Vegas or a 3.5-hour drive from Phoenix.
Let's clear up some perceived thoughts about this now thriving town.
1. Palm Springs is just for older, retired people
Upon your arrival in Palm Springs, you will quickly see the streets filled with all ages of vacationers. There was a time it was considered a retirement town. Now it is regarded as a hip place to spend your vacation. People of all ages come from San Diego and Los Angeles regularly for weekend getaways to enjoy a slower pace, even in the summer months.
2. It is way too expensive for me
Our Greater Palm Springs Tourism and Convention Center did a survey and discovered this belief was prevalent with the recipients who took the time to register their answers. The reality is that once you get your hotel or Airbnb reservations set, you will find food and entertainment costs less than you probably pay at home.
There are many free concerts and lectures.
Most of the hiking trails have no costs associated with the entrance to their trailheads.
The Palm Springs Art Museum has free admission on Thursday night and the second Sunday of the month.
Music venues abound, and they typically have no cover charge.
Happy Hours often start at 11:00 a.m. and go through the day. You can expect plentiful servings of food, which can easily serve as your main meals.
People watching is superb. Any time you want to stop and rest on one of the many downtown benches while eating our famous Brandi or date shakes, it can entertain you for hours.
Downtown is 10 minutes from the International Airport, so no real need to have a car. This community is safe, so no need to worry about walking the streets when you are travelling alone.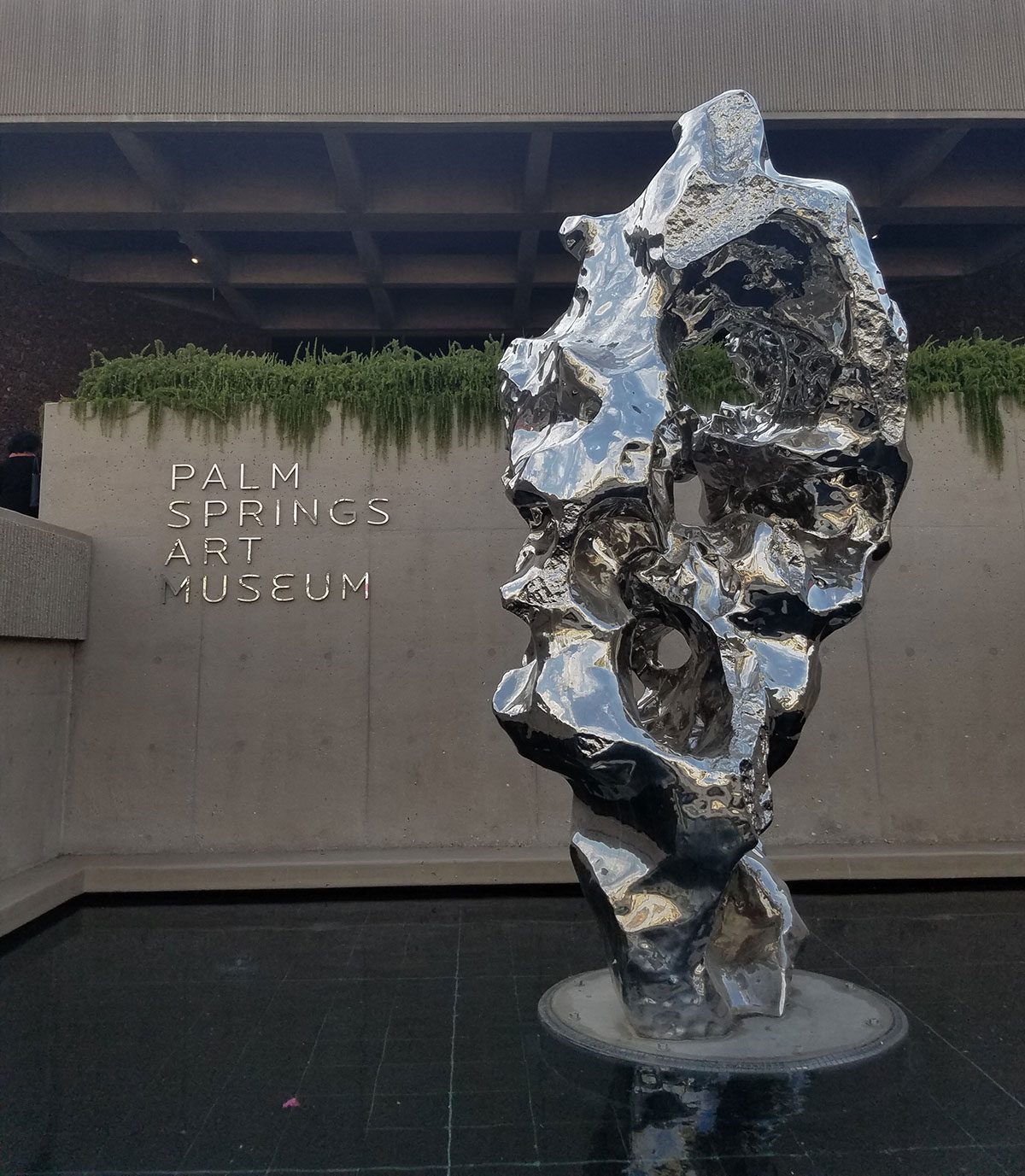 3. Palm Springs closes down in the summer
This used to be the case, but not anymore. Europeans schedule their vacations in the summer months and often head to the beaches. Now with the beaches overcrowded they are looking for places where it is warm. No beaches here, however, there are a plethora of swimming pools.
If you have a car or rent one, you can head up the mountain to Idyllwild, where the temperatures will be at least 15 degrees cooler. A short 45 minutes from the Valley floor, you will find yourself in this charming artistic community. There are numerous quaint stores and organic food restaurants abound.
4. Shopping is expensive for there are only designer stores
You can go down Valley to Palm Desert and shop for designer clothes on El Paseo. However, for the most part, small business people operate specialty stores. It is a great time to find sales on summer clothes. You can find the prerequisite Palm Springs t-shirt for your grandchild to the long sundress you will use extensively on our summer days.
Myths do abound about Palm Springs. Some of them are throwbacks before this town started to come alive in the last five years. Recently, a flight attendant visited Palm Springs for three days. On the way to the airport, she said, "I don't understand why people would go to Las Vegas when there is everything here. Even casinos if that is what they want. All I know is that I will be back; there is so much more to explore."
Discover More From the USA
While Wisconsin is known for pastoral landscapes and cheese, Northern Wisconsin offers women a wild and magnificent place to visit.
These five stunning sculpture parks near New York City offer women affordable and accessible cultural excursions in natural spaces.
Diana Eden shows how to travel in your own backyard and discovers quirky towns, Wild West folklore and outright odd places around Nevada.