Last updated on October 24th, 2023
Guidelines and Tips to Engage with Wildlife in an Authentic Way 
By Dr. Carol Kline, Ph.D., Associate Professor of Hospitality and Tourism Management at Appalachian State University in North Carolina, and Founder and Managing Director of Fanimal Inc.
One look at the National Geographic's Animal Desk demonstrates the magnitude of the human fascination with animals with whom we share the planet. Likewise, The Dodo is a multimedia site that gives us a daily visual fix of cute, weird, heart-warming, and funny animal behaviours.
For those of us who love animals, if a Dodo video can make your day, then certainly being up close and personal with an animal in a different cultural setting can certainly be moving. However, often this love for animals and desire to see them up close can translate into uncomfortable and uninvited situations for the animal.
World-Wide Animal Protection Agencies
Ethical Animal Experiences
We can't travel the way we have in the past
National Geographic reported in 2015 that wildlife attractions account for between 20 and 40% of all tourism worldwide, with 3-6 million people visiting these sites annually. Around half of those tourists are visiting sites where animals are not well treated, and it's been documented that tourists don't always notice or recognize maltreatment.
Responsible animal-based tourism (ABT) experiences are plenty, and exist all over the globe, which means that cultural, religious, and symbolic meanings of animals within tourism can be complex and nuanced.
As we begin to understand more about animals and their individual lives, we learn more about their cognitive abilities, the types of emotions they experience, and the importance of their social lives. And as the news about the devastating impacts of climate change seems to be accelerating, we also know that we can't travel the way we have in the past. Volunteer tourism, ethical travel, and transformational travel are all forms of tourism that strive to give back to the destinations we visit and minimize the harm we leave in our wake.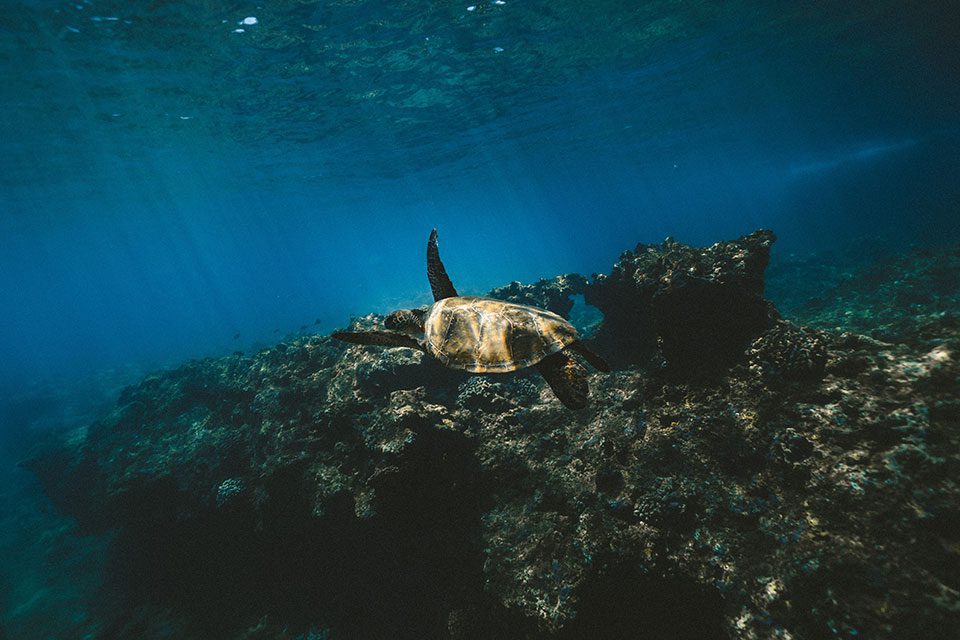 Do's and Don'ts of Responsible Animal-based Tourism (ABT)
Below are a few best practices for individuals taking an ethical animal-based trip. These are adapted from a case study in the book The Business of Sustainable Tourism Development and Management by Slocum, Aidoo, & McMahon, (London, Routledge). 
1. Research, research, research… Many organizations exist that strive to educate the travelling public, monitor operators, and develop policy around ABT. An hour of research on the web could make a traveller more informed about the potential issues of virtually any destination.
Following are a few examples, but many more exist:
World Animal Protection puts out a list of "Elephant-friendly travel companies;"
The International Fund for Animal Welfare has information on the best /worst countries for banning animals in circuses;
The Global Federation of Animal Sanctuaries provides certification for animal sanctuaries, rescue centers, and rehabilitation centers;
Tourism Concern has an Ethical Tour Operators Group; and
The Brooke (n.d.) have a code for responsible travel with horses and other equids.
2. Follow the money. While you are doing your research, see if you can figure out if the revenue from the ABT benefits the community or conservation goals in general. Some projects support the community at large and say so. The more transparent the finances, most likely the better.
3. Restrain from getting a selfie. The organization World Animal Protection notes "If you can ride it, hug it or have a selfie with the wild animal, the chances are it's a cruel venue." Animal selfies, while a hit on social media, can be extremely stressful for the animal.
4. Report suffering. There are places where animal suffering can be reported, including Born Free's website here.
5. Give back to animals. If you are going to volunteer at a shelter, sanctuary, or rehabilitation facility while you travel, make sure the facility, and the tourism operators that connect you with them, are reputable. Some animal sanctuaries are overwhelmed with volunteers and media attention, to the detriment of other parks that may need help more, or where conditions aren't as favourable to the animals.
6. Reward quality interpretation. All conservation-based attractions need quality interpretation to impart influential messages to visitors about the value of the resources in question. Particularly if the resource is a sentient being or group of sentient beings, care must be taken to present accurate and representative knowledge. By choosing tour operators and attractions that invest in consumer education and interpretation, you are supporting organizations that effectively communicate their conservation message and contribute to the local conservation goals. One resource about interpretation in the United States is the National Association for Interpretation.
7. Leave human behaviour to humans. Animals should never be "trained" to ride bicycles, smoke cigarettes, dance, jump through hoops, or move in some way that is not innate to the species. If you see this kind of thing, let the operators know of your disapproval and report them.
8. Don't visit animals. A live animal is wonderful to see up close…for the human. Are there ways of learning about animals, or viewing them, without having a captive animal in front of an audience? Are there animal substitutes that could be made? For example, some circuses are only displaying human feats of entertainment or providing life-sized animal "puppets" to amuse audiences. In the end, our ABT choices ultimately come down to which parties are benefiting. Being a guest in another place, I feel that the local community, environment, and animals would come first, and we as travellers, second. Where do you stand?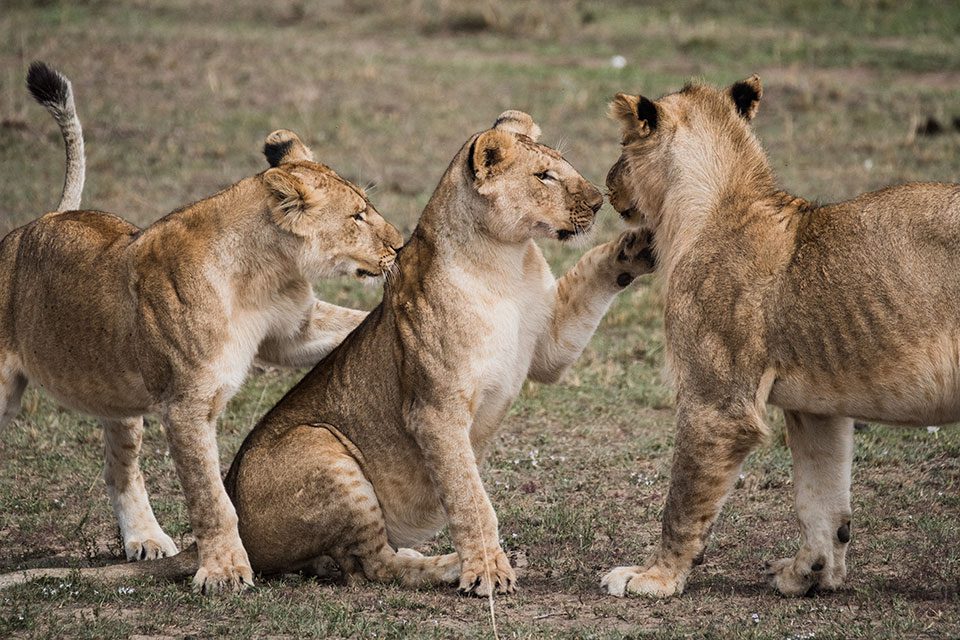 What Organizations are Protecting Animals?
There are many organizations that are providing watchdog and educational services to the tourism industry. In addition, academics are expanding the scope and scale of research done on animal-based tourism, shedding light on animal sentience, flawed policies or business practices, and consumer preferences and trends.
Organizations such as World Animal Protection, BornFree, Responsible Travel, Tourism Concern, The Brooke, Global Federation of Animal Sanctuaries, the International Institute for Animal Ethics, and innumerable smaller local organizations are advancing animal ethics in tourism on a daily basis.
There is so much we can do to change the current model of ABT, even with all of these nuances to consider. And it is already shifting, demonstrated by some businesses' commitments to animal welfare. For example, see AirBnB's Animal Experiences which is a "branded" product line created with World Animal Protection to provide a stamp of approval for certain animal-based tourism experiences.
An example of a tour operator who has taken our desires to hear is Animal Experience International. AEI is a women-owned B Corporation that sends volunteer tourists all over the world to assist with wildlife rehabilitation, citizen science projects and help local initiatives that provide health services to companion animals. Booking with companies such as is but one example of harnessing the power of our dollar to help businesses grounded in ethics, as well as animals who could use a boost.
AEI is part of the supply chain of animal experiences and having booked one of their offerings for my study abroad class in summer of 2019, I know that they also consider each layer of the chain to ensure the tourist dollar is maximized for the most good. The founding of AEI represents not only the cleverness of Nora Livingstone and Heather Reid but also the change in our hearts and minds about the types of ethical travel we wish to do.
The best part about all of these changes is that they are initiated by our demand! There is so much we can do yet to influence the lives of animals for the better.
Dr. Carol Kline is an Associate Professor of Hospitality and Tourism Management at Appalachian State University in the Department of Management. She has travelled extensively to Ghana, Peru, Cuba, Grenada, the Galapagos Islands, and all over Europe.
Her research interests focus broadly on tourism planning and development and tourism sustainability but cover a range of topics such as animal ethics in tourism, tourism entrepreneurship, niche tourism markets, and tourism impacts to communities. (Selected works include: Tourism Experiences & Animal Consumption: Contested Values, Morality, & Ethics (2018) and Animals, Food and Tourism (2018).)
Carol is also the founder of Fanimal, a non-profit organization she launched in 2018 to further satisfy her thirst for animal-related knowledge, her desire to network with animal-focused people, her wish to help others find satisfaction by bringing animals into their life and careers, but most of all to be a part of something bigger for the betterment of animal treatment.
Read More on Sustainable Travel
Meet Dr. Shirley Strum, founder of Uaso Ngiro Baboon Project in Kenya, who has created baboon eco-tourism projects at Twala-Tenebo Cultural Village to employ women in Kenya.
For women, the benefits of small ship travel include sustainability, access to less-travelled places and a more personalized experience that includes safety and hygiene.
A small ship expedition to Ecuador's Galapagos Islands is an opportunity to witness some of the world's most spectacular wildlife, while learning first-hand about evolution and adaptation.