Last updated on July 3rd, 2023
Rediscover and connect with yourself
by JourneyWoman staff
From wellness retreats to multi-day tours, we've curated some of our most recommended wellness experiences to help you rediscover your more connected, purposeful self this year. Wellness is not just eating healthy and exercise, it's mindfulness, finding joy, slowing down, and sleeping well. Wellness isn't a luxury, it's an essential requirement for a healthy, positive life.
Wondering what kind of wellness retreat to choose?  Consider if you're the type of person who feeds off of interaction with others. Or are you looking to slow down or simply reset with a change of scenery? Do you want heavy or light physical activity? Do spiritual topics and language connect with you?
Some people like the relative anonymity of travelling among strangers when working through a loss or change. Others like the cushion of familiarity travelling with a friend or partner brings. Get clear on which will serve you. Consider if you need the hum of activity and other people or if you require more solitude.
Whatever you choose, imagine finding time for yourself in places like Bali, Nepal, Peru, Spain and the South of France, with these JourneyWoman Verified wellness experiences from women-owned businesses in our Women's Travel Directory. (Make sure to mention JourneyWoman when you inquire and join our mailing list for special discounts and deals just for our readers!)
The 5-star Belmond Sanctuary Lodge (pictured above) that overlooks Machu Picchu / Photo credit Run Wild Retreats
1.  Running and Wellness Retreats from Run Wild Retreats
For women who enjoy active wellness adventures, Run Wild Retreats offers luxurious accommodations, wonderful meals, great company and immersive experiences in some of the world's best trail running destinations.  However, the guided group runs are just one of many activities included in the retreat package that are a mindful movement practice, to help you be more present in this moment, in this place and in your body. Upcoming retreats include Nepal in October 2023, Vietnam in November 2023, and Peru in April 2024.
"We believe that travel can potentially be transformational, which is why we are committed to creating retreats that support you as a whole woman, not just a runner," says Elinor Fish, CEO. "The runs are just part of a mindful travel experience that can teach you something about your self and the beautiful world that we all share."
Learn more: Run Wild Retreats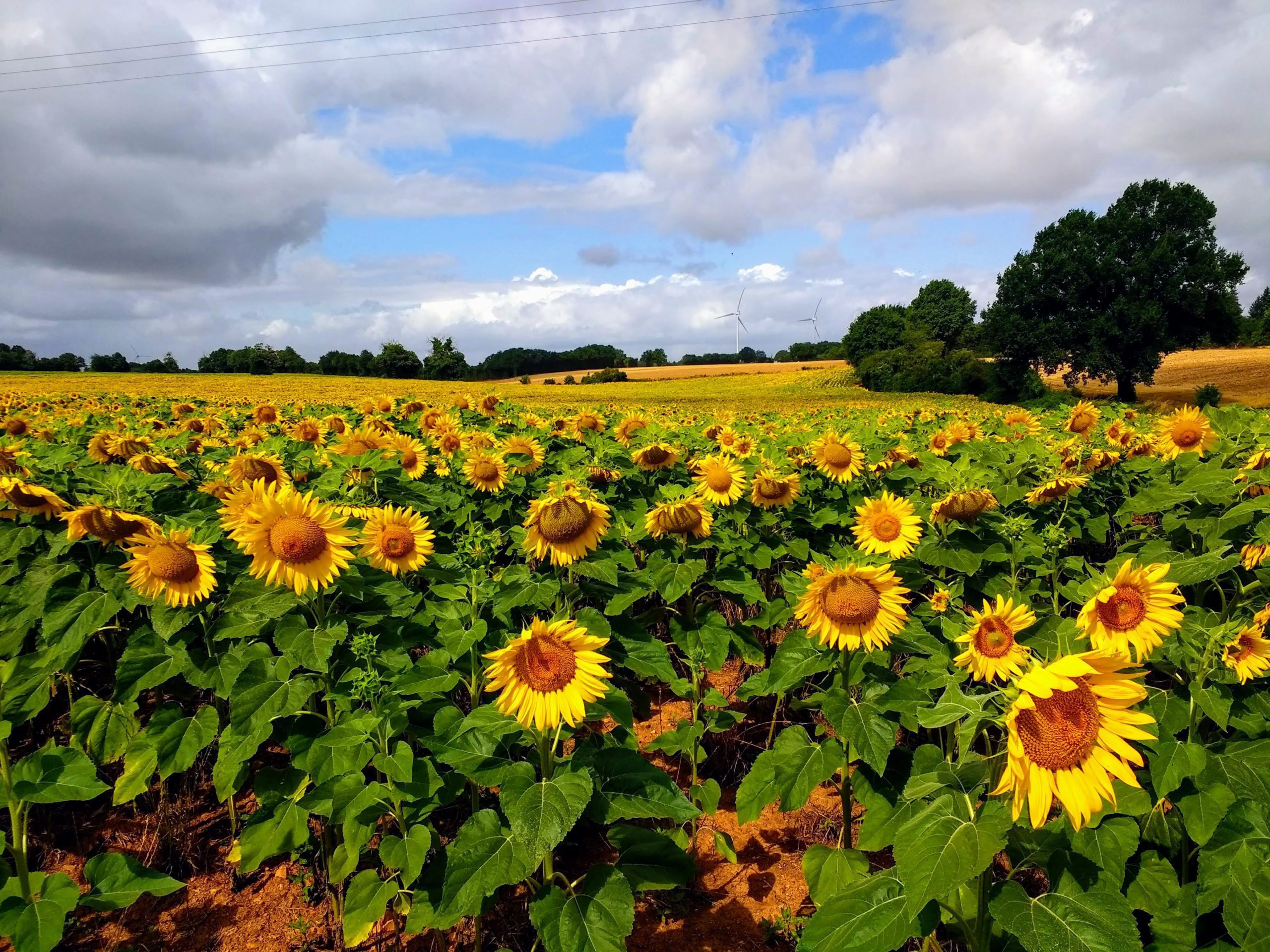 Enjoy the natural beauty of the South of France with Dr. Margaretha Montagu / Photo credit Envato
2.  Detox Your Body and Mind in France with Dr. Margaretha Montagu
If you want to get rid of accumulated toxins and lose weight, without harming your health, while eating healthily, and get your exercise walking the Camino de Santiago de Compostela, then this 8-day retreat in the sun-drenched south of France from October 17-24 is exactly what you need.
On this retreat, led by Dr. Margaretha Monatagu you will be able to detox and lose weight, without harming your body, while eating healthily, building your body's natural immunity and getting rid of the excess weight that puts you at risk of a variety of diseases.
"I created this retreat because I want more than just a (temporary) detox and weight loss for my guests," says Dr. Margaretha Montague. "I want to empower and educate my guests to be able to keep the weight off permanently and develop a long-term exercise program that will improve their health, and decrease their risk of developing various acute and chronic diseases."
The retreat is held at La Maison Meraki, a farmhouse huddled in the midst of a sunny clearing in the heart of a great and ancient forest, like a little old lady gathering her shawl around her bony shoulders. She has been here for at least 200 years, from her elevated position she looks out over the treetops to the mighty Pyrenées mountains. Who knows who has ventured over her threshold, maybe D'Artagnan himself, the chateau where he was born is only a few kilometres away. Yes, this is indeed Gascony, land not only of milk and honey but also of divine wines, persillade, garbure, foie gras, cèpes, duck confit…all less than two hour's drive southeast of Bordeaux.
Learn more here: Margaretha Montague Retreats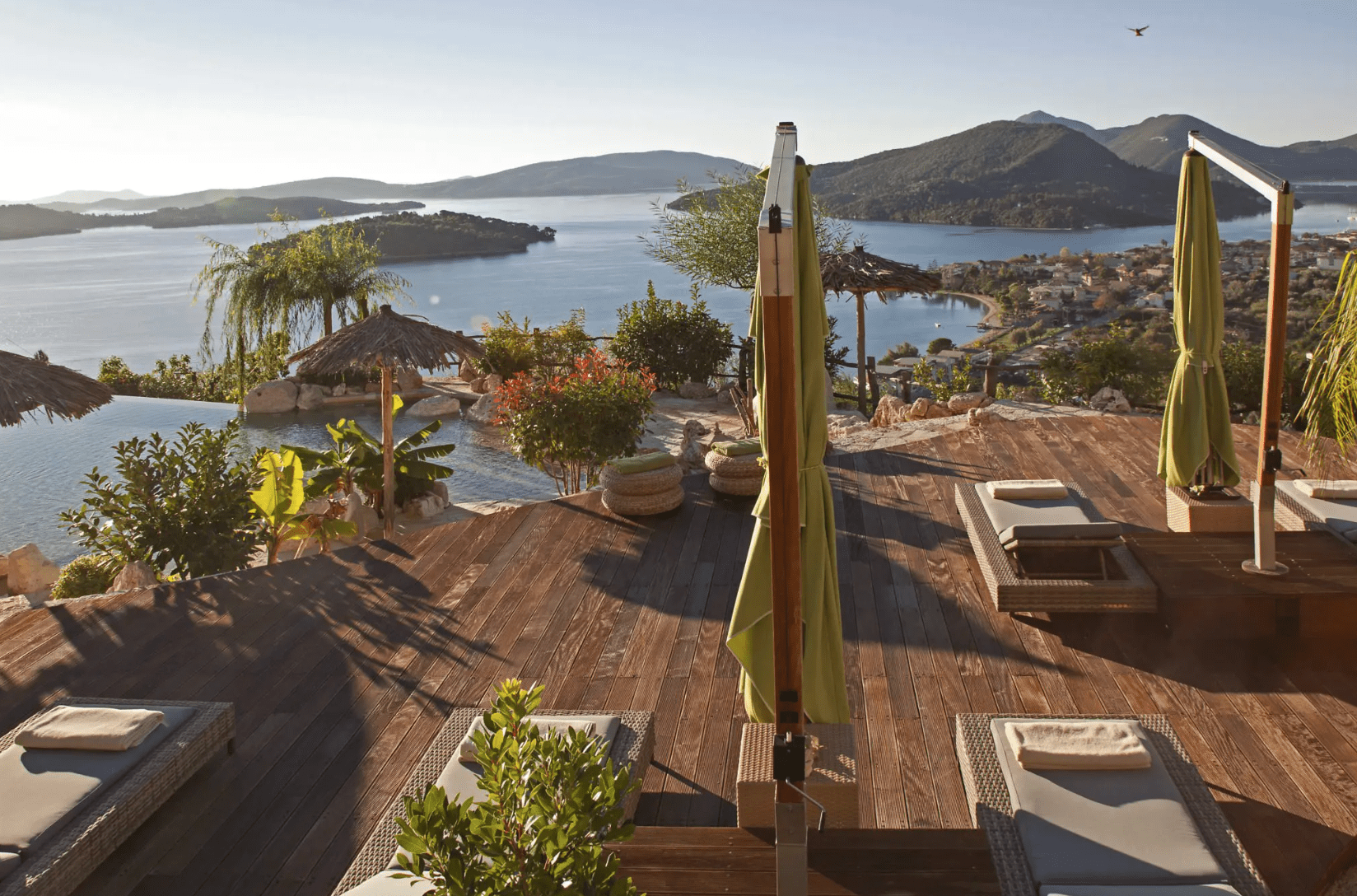 The view from Mimosa Retreat Center on the turquoise-colored Ionian Sea.  / Photo credit Jeni's Yoga Trips
3.  Jeni's Yoga Trips to Greece and the French Alps
Experience deep and meaningful connections with fellow travellers on your wellness retreat with Jeni's Global Yoga Trips, which offer a safe, supportive and enjoyable extended-family atmosphere for each retreat.  In September 2023, a journey to the lush island of Lefkada, Greece is planned for the ultimate off-the-beaten-path yoga retreat on a secluded and tranquil property on beautiful grounds with a panoramic view of the stunning, turquoise Ionian Sea.  Held at Mimosa Retreat Center, designed by famed Italian architect Giovanni Bellagamba, this retreat center offers a blend of spacious rooms and inspiring views. The design features original custom-made Balinese doors, water-features, and furniture that offer the perfect combination of luxury and relaxation. Rooms are double occupancy but single occupany is available. 
In April 2024, Jeni is ofering a Yoga & Hiking in the French Alps Retreat in Chamonix, France, in a luxury Alpine chalet for one week (double occupancy only). In addition to daly yoga classes, guests can experience hiking and mountain walks and picnics on full-day hikes.  
Founder Jeni Martinez says: "Small group travel encourages deep and meaningful connections with fellow travelers and creates a safe, supportive and enjoyable extended-family atmosphere for each retreat. Solo women travelers, in particular, find a great deal of comfort in our more intimate groups and can relax knowing they will be well taken care of while traveling." 
Learn more: Jeni's Yoga Retreats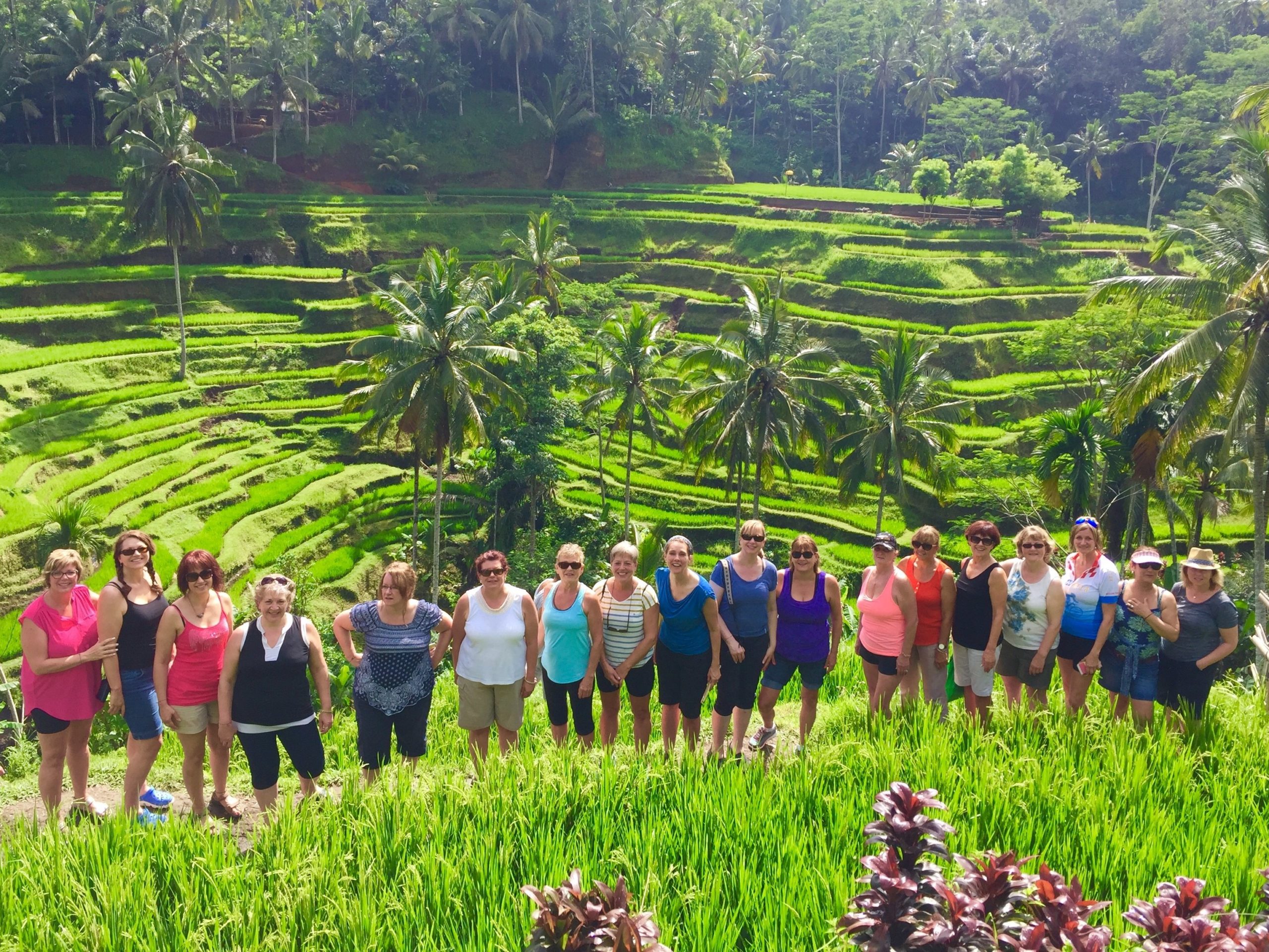 With over 450 Babes Alumni, Gotfried often hears how Bali "changed their lives" through an awakening of higher priorities and broader perspectives / Photo credit Babes in Bali
4. Find your bliss in Bali with Babes in Bali
Want to explore Bali but don't want to deal with big groups that can't deeply experience the magic, people, and unique culture like a small group can? Then join renowned Bali expert Cathy Gotfried on her October 2023 Babes in Bali tour as she shares all her favorite and secret places!  
Our trips are constantly evolving," says Cathy, "and I not only organize the groups but I have the pleasure of personally escorting each one.  With my love of the beauty, culture and people of Bali, you know you'll be in good hands.  Bali is a place of wonder (not to mention incredible shopping, spas and culinary experiences!) and I am confident that you'll share this feeling after our first few days of exploring the countryside and enjoying the gracious hospitality of the people of this magical tropical paradise."
There is no other wellness retreat destination in the world quite like Bali. Stunning scenery, colourful markets, unique culture and spirituality, zen like spas, fresh, artistic and globally inspired culinary offerings, greener than green rice terraces, shopping galore and the real highlight…the most gentle, hospitable people on the planet (just wait until you see their smiles!)
Learn more: Babes in Bali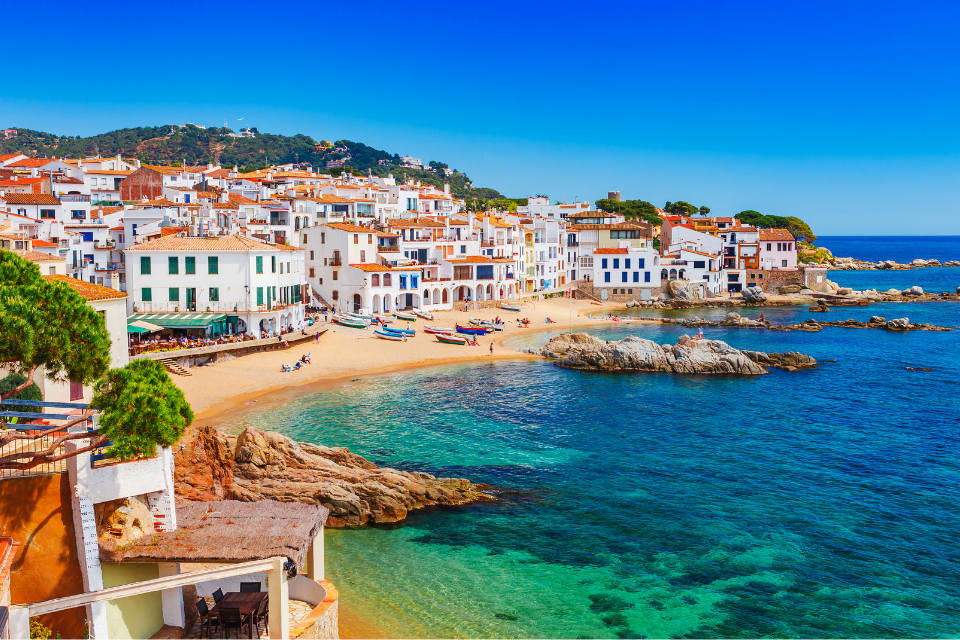 There's no place like Spain! / Photo credit: Shutterstock
5.  Ultimate Retreat on Spain's Costa Blanca
The idea for the Ultimate Retreat was born 17 years ago when founder Julie Slade was living in the UK, stressed to the max. Back then, she says, your choices were limited to juice cleanses or military-style bootcamps. So, she designed what wasn't available to her and opened the doors on the Ultimate Retreat Company a decade ago.
There are a variety of retreats including a Luxury Boot Camp, Detox & Total Life Reset Retreat, holistic boot camp, detox and total life reset.
Slade and her team seek to alleviate stress at every point of the experience – from booking to airport to arrival. They keep the retreat sizes small so that every guest receives personalized attention and gets the most from their experience.
"It needed to be the kind of place that was really supportive but not intrusive. It needed to be luxury. For me, the worst thing in the world would be going somewhere on your own – and the vast majority of our guests do travel solo – and having to share a room," Slade says. "I wanted to make sure everyone was super comfortable and that there was no difference in quality of accommodation."
Learn more here: The Ultimate Retreat Company
6. Insight Vacations Women-Only Inspiring Iceland
Insight Vacation's women-only tours, women can enjoy immersive and enriching guided tours that triumph local women's achievements in their local communities. 
In September 2023, Insight's latest women-only tour takes guests on a 10-day tour of Inspiring Iceland, following the success of Insight's first ever women-only tour to Venice & The Croatian Coast in October 2023. With waterfalls, glaciers and this natural, awe-inspiring landscape, women will have time and flexibilty to immerse themselves in nature, while enjoying local spas and hiking experiences.
Insight's premium tours are small group journeys with stylish, comfortable transportation, hand-picked hotels, authentic dining, cooking demonstrations, expert planning and skip-the-line access. Insight also features local women's achievements and businesses within their communities to sustain their culture, heritage, and our planet's future.
Learn more: Insight Vacations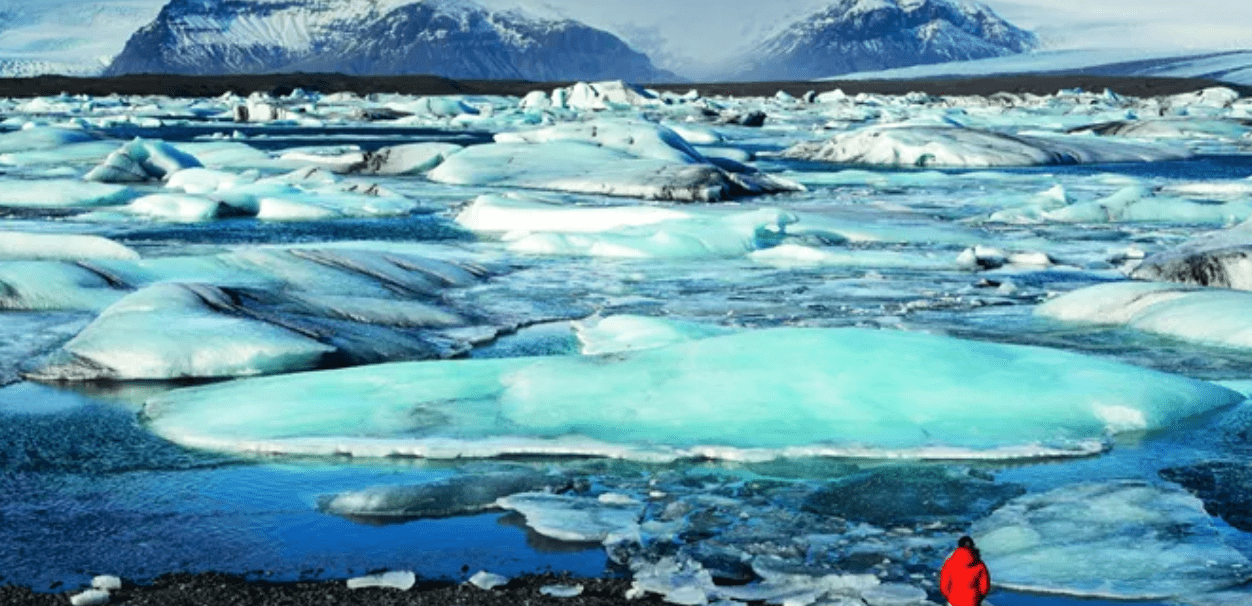 Waterfalls and glaciers are part of this Iceland trip/ Photo credit Insight Vacations
Read More on Wellness and Renewal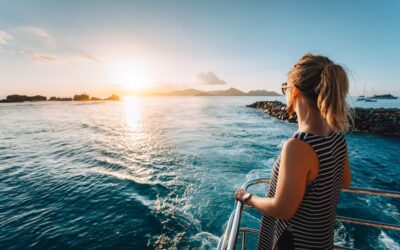 Motion sickness can deter women from adventures, but there are a variety of cures available to help you pursue your travel dreams.
Featured image: Protect your skin and prevent melanoma with these tips | Photo by Rawpixel on EnvatoMelanoma is the most rapidly growing cancer in women By Carolyn Ray, Editor, JourneyWoman In July 2020, my 82-year old father was diagnosed with melanoma. Six weeks...
After almost four months of overseas travel, I'm discovering new wellness rituals that I can take on my next trip.