Last updated on November 19th, 2023
Featured image: Carcassonne Cité médiévale / Photo by Paul Palau
Newest adventure invites women to reconnect with their 'divine energy' 
By Carolyn Ray, Editor, JourneyWoman
(Sponsored)
As we emerge from three years in a global pandemic, women are seeking spiritual and wellness travel experiences to provide a relaxing escape that restores balance and transforms mind, spirit and body. Wellness tourism is predicted to grow an average of 21% annually through 2025, according to the Global Wellness Institute.    
Not only does wellness travel boost our well-being, it also teaches us to make healthier choices and introduce women to different cultures and ways of seeing the world, while rediscovering a renewed sense of purpose.
Deb Niven of The Divine Destination Collection
Taking wellness travel to a new level 
The Divine Destination Collection takes wellness travel to a new level – creating life-changing travel adventures where luxury, adventure and spirituality meet. Founded 10 years ago by Deb Niven and Allison Frame, The Divine Destination Collection creates spiritual journeys to Ireland, South Africa, The Camino, Peru, Bali, and Scotland. 
"I have always been a seeker who has looked within myself to expand my soul and consciousness. My co-founder in this business, Allison Frame, is a like-minded soul and a 'seeker'. We were both interested in travel and when I mentioned the possibility of marrying the two, her eyes lit up and we said, 'Let's do this!'  Now, we explore the sacredness of each destination while uncovering the sacredness within ourselves."
Discovering the magic of a destination
Hungry to discover the more sacred aspects of a destination and its magic, Niven also had a desire to make travel more meaningful, while still enjoying the finer aspects of a destination such as excellent food and luxury accommodation. 
"Traditionally, I found that spiritual travel was built around places such as ashrams and retreats and no one was exploring the magic of the destinations or offering any luxurious experiences as part of the experience. I saw an opportunity to create something new and exciting. Ten years later, we continue to offer unique, magical experiences in Bali, Scotland, Ireland, Mexico and Peru."
Discover sacred places like Machu Picchu with The Divine Destination Collection
Niven believes that spirituality is something different for everyone. "At The Divine Destination Collection, we believe that spirituality is not about religion. It can be one's experience with nature, our own soul, our own personal growth, or a peek into the mysterious. It may be a sense of connection to something bigger than us or a search for meaning in life. In any case, a spiritual experience is usually uplifting, sacred or transformational with a deep sense of aliveness and interconnectedness." 
Women can help bring the world back into balance
Niven says it's more important now than ever for women to be connected to their divine energy.
"We need to bring the world's energy back into balance," she says. "Male patriarchal energy has presided over our planet for so long, and while male energy is good, when it is out of balance, it is not." 
She continues: "I've felt that skin tingling resonance when my soul knows that I have just experienced something that expands my consciousness. Every time I connect with an aspect of a new place, I get a glimpse at the purpose of life, to connect, to revere all and suspend judgement. I learn to surrender (in a good way), and to let go of the experience.  It is the people who travel with us that have turned out to be the biggest spiritual experience of all as I find a like-mindedness and commonality in these people that I never would have known otherwise."
Tracing the footsteps of Mary Magdalene in France
The Divine Destination Collection's newest journey traces Mary Magdalene's fabled footsteps to little-known Carcassonne, a UNESCO World Heritage site this June, and enchanting Aix-en-Provence to discover the lore of her journey while in the beauty, elegance and gastronomy that is France. Mary Magdalene is reportedly said to have arrived in the South of France after the crucifixion and lived and worked as a teacher and healer.   
Timed for June 5-12, 2023, the eight-day experience begins in Toulouse with its picturesque countryside dotted with vineyards and chateaux. Here, fine wines, great food and a "joie de vivre" have attracted and inspired so many throughout time.  
While Niven says that France is, in and of itself, a wonderful destination, she felt called by the story of Mary Magdelene.  
"While Provence and the South of France have attracted wanderlust travelers for eons, it was the lore of Mary Magdalene's time there, coupled with the country's gastronomy, wines, villages, and luxury hotels that called to me to reveal this magic to more people," she says. "I hope that we can ignite an understanding of Mary Magdalene as an icon of the Divine Feminine rather than a 'man-made' religious figure." 
See the full itinerary here, including hotels, prices and frequently asked questions
"I love that the truth of Mary Magdalene as a highly regarded apostle as well as author of her own Gospel is 180 degrees away from the manmade fable that she was a prostitute and not a person of power or strength," Niven says. "This to me is a metaphor for the suppression of women and the divine feminine energy. The emergence of her truth is a beacon for a reality I have always felt about the world's religions. The fact that the truth has been revealed after all of these years and all the attempts to discredit her and women in general, shows me that the truth cannot be buried or rewritten. 
I have long believed that the Sacred Masculine and Divine Feminine needed to sit side by side with no hierarchy, honouring both powers as equal, yet different, and allowing them to work together to bring about the most balanced outcomes." 
To learn more about Mary Magdalene, Niven recommends: Mary Magdalene Revealed by Meggan Watterson; The Expected One by Kathleen McGowan and Mary Magdalene: Hidden Illuminated One – The Journey, The Legends, The Teachings by Theodore J. Nottingham.
Mary Magdalene (2018) directed by Garth Davis and Secrets of Mary Magdalene (Documentary 2006) directed by Rob Fruchtman are both interesting movies detailing the story and mystique of Mary Magdalene.
What's next for The Divine Destination Collection
"Over the last 10 years, we have explored the mystical Inca Trail and Machu Picchu in Peru, the serenity and natural wonders of Bali, The Camino (Walking Back to Your Authentic Self), uncovering the sacred sites and folklore of both Scotland and Ireland, the intoxicating sense of wonder found in South Africa, Mexico and the mystery of the Mayans and the beauty and spirit of Arizona," she says. "We also offer Revive Retreats closer to home in Muskoka, Montebello and Whispering Springs Glamping Resort."
To learn more about The Divine Destination Collection, visit their website here.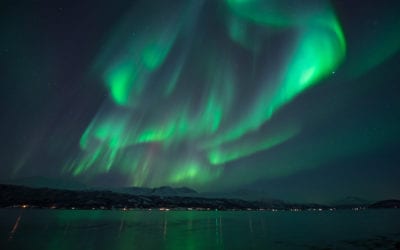 We reveal the top seven Once-in-a-Lifetime Travel Experiences recommended by women, including the Northern LIghts, the Camino de Santiago, Canada's Rocky Mountains, a Safari in Africa, an Antarctica expedition, Machu Picchu and Bali.