Last updated on November 30th, 2023
Featured image: A woman overlooking vineyards in Mexico / Photo by Armando Castillejos on Unsplash
Widowed traveller learns not to compromise on her travel style
By Amanda Burgess, Editor, JourneyWoman
Mary Lou Meldazy's first solo trip was after university in 1976, when she spent a month travelling through the UK. "That was a game changer. Since I couldn't find anyone to go with me, I went on my own. It never occurred to me that I shouldn't do it, although people thought it odd," she recalls. "I absolutely loved it. But money was tight after graduation, so further travel meant going with a friend or friends – typically to the Caribbean or weekends locally. That became the norm."
All thoughts of travelling on her own became a thing of the past when she married and had children. She and her husband Richard began to travel together once the kids were in school, and the couple had more time and money available. 
"He was my favourite travel partner. Fortunately, we were able to travel just the two of us. We also travelled twice with the kids to Mexico before he was diagnosed with cancer and died four years later. I managed to take the kids (by then in high school and starting university) on one last trip to Mexico, before they wanted to do their own thing," she says. 
Within a few months of her husband's death, Meldazy went on an Alaskan cruise with a long-time – now former – friend who was also a widow. She had won two Air Canada tickets to anywhere in North America and asked if Meldazy would like to join her. 
"The older I get, the more I don't want to compromise on the where and what of a trip. Compromise is inevitable when you have travel companions"
-Mary Lou Meldazy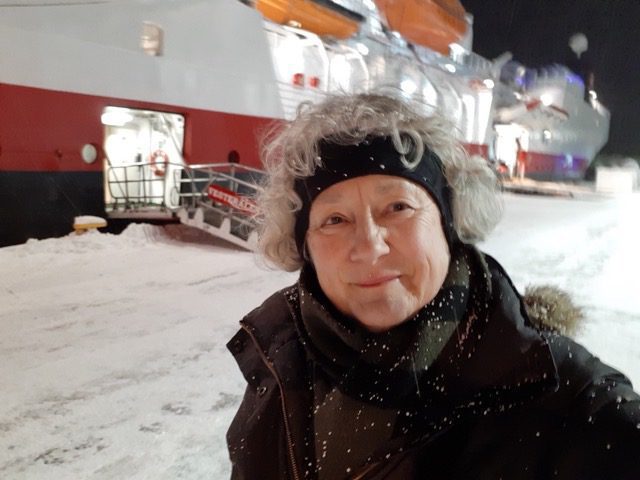 "It was a disaster, and the last time that I have travelled with someone, other than weekends away with friends. My first mistake was to reluctantly agree on a cruise. It wasn't then and still isn't my first choice, but she convinced me to give it a try. I was curious about Alaska but would never have done a cruise to see it," she says. "The cruise itself was fine as far as cruises go but we hit a snag on how much togetherness there was going to be. She was very disappointed that I didn't want to spend all our time together."
Essentially, the pair's travel style was too different. Maldazy hadn't clarified her travel expectations because she'd known her friend for over 25 years, they were both widows, and had spent countless weekends away together. That trip taught her that the only way to get what she wants out of an international trip is to go solo. 
"The older I get, the more I don't want to compromise on the where and what of a trip. Compromise is inevitable when you have travel companions," she says. "I'm retired now. A year after retiring, along came the pandemic. By the time I think it's good to head out again, I'll have missed out on a minimum of two years of travel, so now it's my way AND the highway. No more compromise. I never say never, so maybe I'll meet a travel companion like my husband. That would make me reconsider."
After the ill-fated Alaska trip, Meldazy rekindled her love of Mexico, and took an annual solo trip to a different location in the country for the next decade. The more she saw of it, the deeper she fell in love. 
"The first time going back to Mexico on my own was fantastic. I don't remember being lonely at all. What I do remember is what I still feel with each trip – that wonderful sense of disorientation because everything is new. Travel opens up your mind to different ways of living, and simultaneously, shows you how similar we all are," she says. "I'd probably still be going to Mexico each year except for an interruption one winter due to some medical tests. Once I got the all-clear, I decided to shake things up a bit and flew to Ireland in February 2017, followed by Norway, and then most recently Colombia. I came back a few weeks ahead of the first lockdown. Portugal was to be next. On hold for now!"
Do you have an inspiring Travel After Loss story? Share it with us!