Last updated on November 2nd, 2023
Featured image: A woman travels solo through the Scottish Highlands | Photo by Rawpixel
Recognizing women for lifetime achievement in the travel industry
by Carolyn Ray, Editor, JourneyWoman
In November, we received a flurry of entries to nominate a woman in travel for the 2023 JourneyWoman Award for Lifetime Achievement. This Award recognizes a woman in travel who has demonstrated a long-term commitment to working in and making the industry better.  Congratulations to our finalists: Céline Cousteau, Rue Mapp and Juliet Kinsman.
In this, our third year of the JourneyWoman Awards, I'm astounded by what women are doing to transform travel. Some, like Conscious Travel's founder, Anna Pollock, our 2022 winner, worked rather quietly behind the scenes for almost 50 years to advance the mindset of regenerative travel. Now, you can't stop hearing about this topic, as if it was some new trend. Alessandra Alonso, our 2021 recipient, moves mountains every day by bringing more women into travel, creating entrepreneurs and facilitating new job opportunities through her organization Women in Travel CIC.  These women aren't just changing travel, they're changing lives. I'm grateful to everyone who took the time to nominate a woman in travel and bring their dedication and commitment into the spotlight, and to Wanderful, who hosts this award at its annual Women in Travel Summit.
Women are vitally important to travel  – not only are most of the world's travellers women, but the majority of those in the tourism industry are also women. Tourism also contributes to the UN's Sustainable Development Goal Number 5: "To achieve gender equality and empower all women and girls." (If you're wondering what you can do to support and empower women in travel, read this article).
About this year's finalists
The JourneyWoman Award was announced in April 2021 in partnership with Wanderful as part of its Bessie Awards. It is in recognition of Evelyn Hannon, Founder of JourneyWoman, and her achievements inspiring women to embrace solo travel. Evelyn started JourneyWoman in 1994 and brought women's solo travel into mainstream travel, helping the industry understand that solo women have different needs and safety was a primary concern.  
This year's finalists are Celene Cousteau, Rue Mapp and Juliet Kinsman.  They were chosen by a committee including the previous award winners, Wanderful and JourneyWoman CEO Carolyn Ray. The final winner will be chosen by previous WITS attendees through online voting here and announced in May 2023 in Puerto Rico. If you've attended WITS and would like to vote, do so by April 15. 
All reflect our ethos at JourneyWoman, which is to empower women through travel. As we consider the future of travel, we have an opportunity to recast many practices that are damaging to the environment, animals, and communities. This year's finalists share a common passion for sustainable travel, a desire to learn from the lessons of the past and improve the lives of women in the future.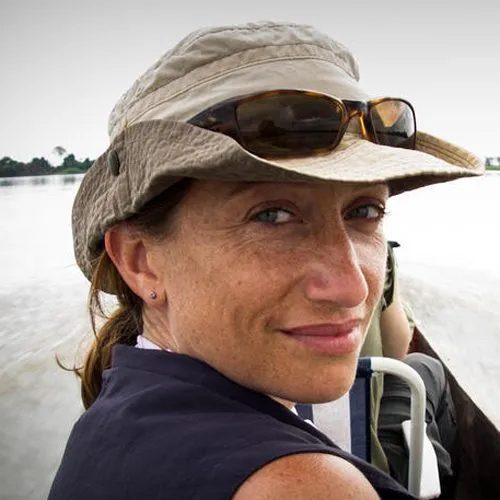 As one of the premier environmental speakers in the industry, Céline Cousteau brings wit, wisdom, and insight, showing all audiences why the Earth and its unique ecosystems deserve every citizen's respect and attention.
She is known for her work as a documentary film director, producer, explorer, artist, public speaker, brand ambassador and designer, and is a frequent panelist at the United Nations in New York. In 2018, she produced "Tribes on the Edge", which follows her journey as she returns to the Brazilian Amazon 25 years after traveling there with her grandfather, Jacques, as a child.
Rue Mapp is founder and CEO of national not-for-profit organization Outdoor Afro. Its mission celebrates and inspires Black connections and leadership in nature.
Today, Outdoor Afro selects and trains more than 100 volunteer leaders who impact more than 60,000 participants across America in 32 states and 60 cities.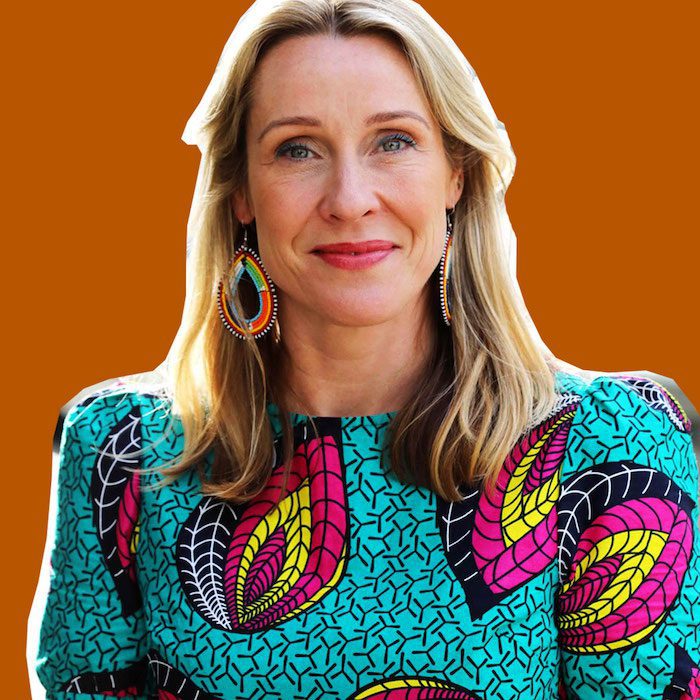 Juliet Kinsman has spent more than two decades celebrating the world's most special places to stay. Founding editor of Mr & Mrs Smith, meeting philanthropic hoteliers and working with award-winning luxury brands inspired her to create her Bouteco platform specifically to share enlightening stories of sustainability since 2016.
She is the resident travel expert on BBC Radio London, a contributor to Sky News and the first-ever sustainability editor of Condé Nast Traveller. Her book, The Green Edit: Travel (Easy Tips for the Eco-Traveller) was published by Ebury.  
Previous JourneyWoman Award Finalists
2022 JourneyWoman Award Winner: Anna Pollock, Founder, Conscious Travel
Anna Pollock is the founder of Conscious Travel, an alternative model to mass industrial tourism that develops conscious hosts capable of generating a higher net return for their business and host community. Long before the idea of "regenerative tourism" became trendy, Anna was working with destinations and talking about the importance of recognizing tourism within the framework of a living, breathing ecosystem, and not something separate from the world in which we live, travel, and work.
Her passion is helping clients understand and harness the change forces at work to build profitable, sustainable enterprises.
What her nominee said: "Anna has been a visionary and role model within the tourism industry by leading the conversation around regenerative practices for decades. Long before the idea of "regenerative tourism" because trendy, Anna was working with destinations and talking about the importance of recognizing tourism within the framework of a living, breathing ecosystem, and not something separate from the world in which we live, travel, and work."

Personal delivery: Anna with Carolyn Ray in London, November 2022.
2021 JourneyWoman Award Winner: Alessandra Alonso, Founder Women in Travel CIC
On April 23, 2021, Alessandra Alonso became the inaugural recipient of the JourneyWoman Award, which is  Alessandra is the founder of Women in Travel CIC, a social enterprise that seeks to empower women using travel and tourism as a force for good. 
Fluent in five languages, she has an impressive professional background, including degrees from the London School of Economics, the Ecole des Ponts Business School in Paris and the University of Florence. Prior to this, she spent over 20 years in consulting, where she operated a business that focused on gender diversity long before it was mainstream.
Read more in our special feature on Alessandra here: "Women are the backbone of industry and represent 60% or so of the workforce worldwide. As such they have been highly impacted by the pandemic also because they tend to cluster at lower level in more precarious jobs. Yet, when it comes to hosting communities and entrepreneurship women are critical to the industry restarting. We need to make it easier for women to be part of the solution by including them in all decision-making processes." 
Read more about this trailblazer here.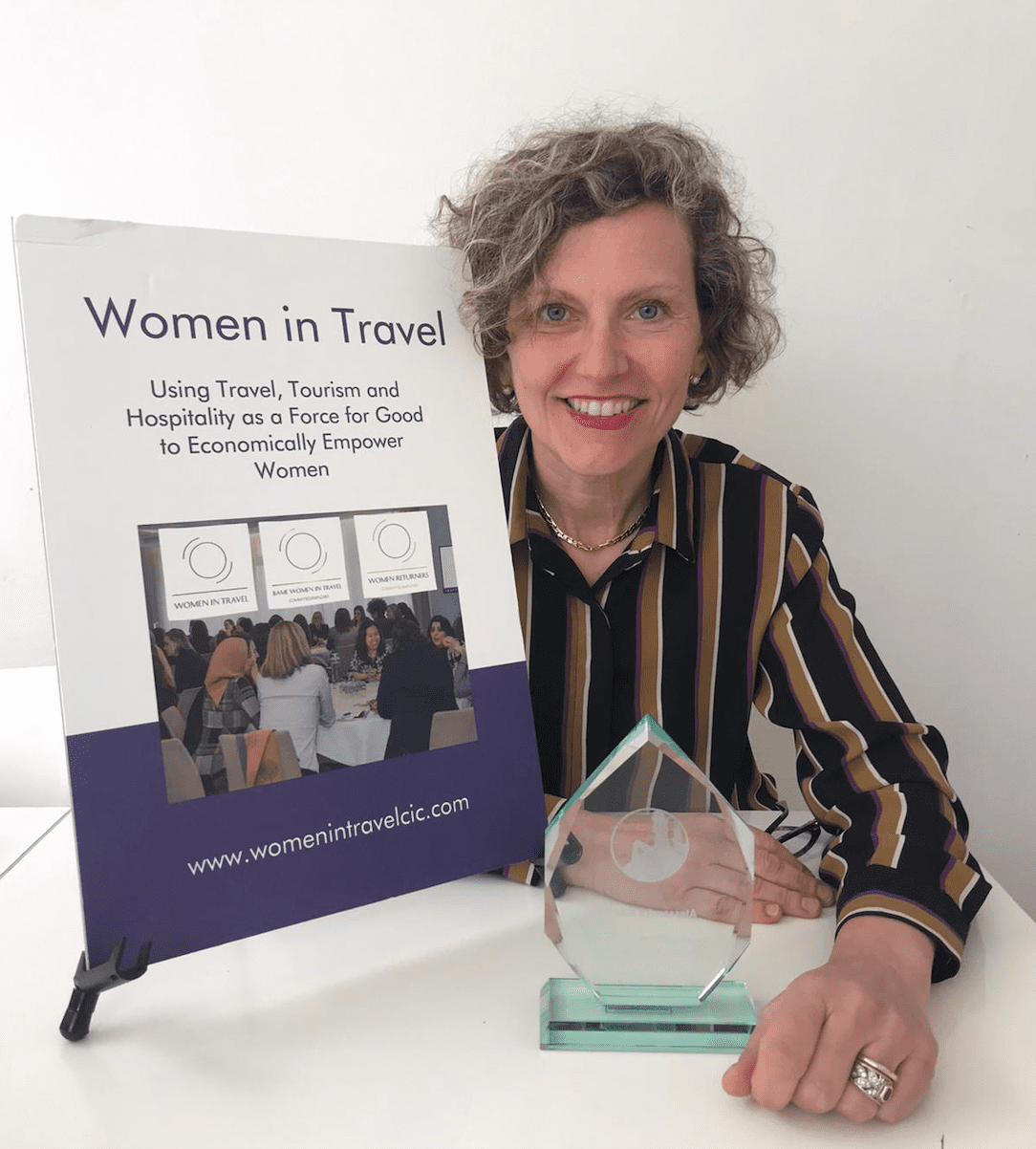 Alessandra receiving the 2021 JourneyWoman Award.
About the JourneyWoman Award
"The JourneyWoman Award celebrates Evelyn's legacy and dedication to empowering other women through travel," says Carolyn Ray, CEO and Publisher, JourneyWoman. "Through it, we can acknowledge women who have broken barriers, challenged the status quo, and followed their hearts. Women you have told us – you can do it – and shown us through their own actions."
"We are absolutely thrilled to recognize such an extraordinary group of creators and brands this year for our fifth-annual Bessies," said Beth Santos, Founder and CEO of Wanderful. "We hope that by showcasing their work we can inspire more builders in the space to contribute their voices to make our travel industry even more thoughtful, inclusive, and meaningful." 
More on Women Over 50 Travel
Join JourneyWoman readers from around the world on our annual holiday social, where we'll share our plans for our 30th Anniversary in 2024.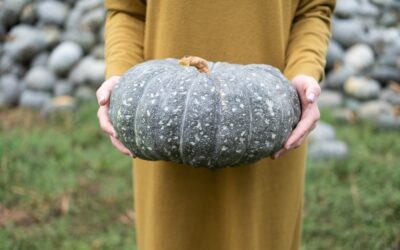 On Giving Tuesday, a global day of giving, we've identified several non-profits and causes that support and empower women and communities.
To help increase awareness of online safety before, during and after travel, JourneyWoman has introduced a new cybersecurity course with digital safety expert Paige Hanson, just in time for Cybersecurity Awareness Month (October).