Last updated on February 22nd, 2022
Where to eat, stay and be safe
by Kathy Condon, Guest Writer
If you're thinking about a weekend getaway, Palm Springs might just fit the bill.  The drive from Los Angeles to Palm Springs will take you 2.5 hours in good traffic. You might want to avoid coming here Friday afternoon or returning to Los Angeles on Sunday evening. The same holds true if you drive here from Las Vegas. Many people come here from these two destinations for the weekend, and traffic is considerable.
Earlier visitors, including many movie stars, came to Palm Springs. Here are a couple of reasons:
Most of the contracts of the famous movie stars stated they were only allowed to travel 100 miles from Hollywood.
The weather, most assuredly, would have much more sun than the often winter gloomy season in Los Angeles.
Thus, during the heyday of movie productions, there was a need for places to house this ever-growing influx of visitors.
Small Inns
Inns popped up directly behind our main street, Palm Springs Canyon Drive. Now, these beautifully preserved inns extend back to the foot of our San Jacinto mountain range. These inns are within walking distance of downtown Palm Springs. If you want to get a feel of Palm Springs during this era in our history, this is the area you may consider for your stay.
By the way, you will need a flashlight to walk at night if you stay in this beautiful area. Long ago, Palm Springs approved an ordinance streetlights would not be allowed, for lights would take away from the beauty of our nighttime skies. That ruling remains in place. When you walk these streets, you are safe. However, since it is so dark, light clothing is recommended.
During the last couple of years, inns in total disrepair on Indian Canyon Drive, the major road leading into Palm Springs, have a found new life. Owners have often taken the buildings down to their rafters and came up with whole new themed concepts. These boutique hotels often have amenities you may desire. Each has its unique qualities.
If you are interested in staying in an Inn, just search "Inns in Palm Springs." You are bound to find one that has the kind of atmosphere you are looking for to relax and explore the area.
Holiday House in Palm Springs, CA
Large Hotels
There are numerous name-brand hotels. Some of them are within walking distance of downtown Palm Springs: Hilton, Hyatt, Kimpton Rowan, and the Renaissance (Marriott). You will want to check their website for availability and rates. Once you decided on the total, call them directly for often they can offer you better rates when you call. The exception would be when major events such as Coachella, Stage Coach or BNP Paribas, tennis tournament.
Travel writer and blogger Kathy Condon asks (and answers): "Why haven't I planned a trip to Palm Springs?"
Airbnb and Long-term Rentals
There is a profusion of places you can rent if you want a short-term home or room. If you choose to stay in the area for an extended period, I recommend you contact one of the vacation home rental agencies.
Looking for a long-term vacation rental in Palm Springs? Check out VRBO right here!
If you decide you want to stay in Palm Springs, be sure to check the address. Keep in mind Coachella Valley has nine separate cities. If you rent a place in Indio, for example, you will find yourself about a 45-minute drive from downtown Palm Springs.
Hungry? Here are some ideas.
Just about any type of food you conjure up in your mind, you can find in our many restaurants. If patio dining is your preference, that can happen. Even on our cool winter evenings, restaurants have outdoor heaters to make your dining experience a delightful one.
Personal Favorites include:
Casual Dining:
More Formal Dining
Now you have your place to stay, and suggestions for places to eat, time to start packing!
Copley's Restaurant in Palm Springs
More United States Travel to Inspire You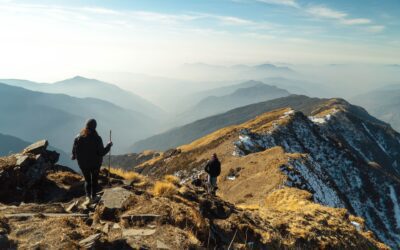 From Cuba to Mongolia, these unique small group tours from our Women's Travel Directory will connect you with people, places and wildlife.
While Wisconsin is known for pastoral landscapes and cheese, Northern Wisconsin offers women a wild and magnificent place to visit.
These five stunning sculpture parks near New York City offer women affordable and accessible cultural excursions in natural spaces.