Last updated on August 10th, 2023
Featured image: JourneyWomen love to read as part of our trip planning! / Image from detailblick at Envato
Titles with a strong sense of place, from the Gold Coast to Tasmania
By Tina Hartas, Founder, TripFiction
Australia is an island continent and the world's sixth largest country (4,773,559 square miles). It lies between the Indian and Pacific oceans, the country is approximately 2,485 miles from east to west and 1,988 miles from north to south, with a coastline 22,826 miles long. Canberra is Australia's capital city. 
Therefore, books that are strong on setting are bound to reflect the region in which they are set and can reflect the varied cultures, attitudes and traditions of the whole country. Here are 5 top titles dotted around the country to offer a little local flavour through the eyes of an author, all within a good and gripping storyline.
(Please note: When you click on a green button to purchase this book, JourneyWoman receives a small commission from the bookseller. This helps us maintain our editorial and our website, so please click away! Thank you!)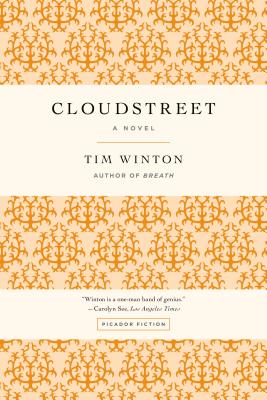 Tim Winton is Mr Australia. He writes with a voice that conjures up the people and places and he is so often the go-to author when searching for a novel set in Australia.
Will you look at us by the river! The whole restless mob of us on spread blankets in the dreamy briny sunshine skylarking and chiacking about for one day, one clear, clean, sweet day in a good world in the midst of our living.

No. 1 Cloudstreet: a broken-down house on the wrong side of the tracks, a place teeming with memories, with shudders and shadows and spirits. From separate catastrophes, two families – the Pickles and Lambs – flee to the city and find themselves thrown together, forced to start their lives afresh. As they roister and rankle, the place that began as a roof over their heads becomes a home for their hearts.
In a seaside suburb on Australia's golden coast, four women head to the water to swim every day.

Housewife Theresa wants to get fit; she also wants a few precious minutes to herself. So at sunrise each day she strikes out past the waves. From the same beach, the widowed Marie swims. With her husband gone, it is the one constant in her new life. Elaine takes to the sea having recently moved from England, while Leanne is twenty-five years old and only has herself to rely on.

In the waters of Shelly Bay, these four women find each other. They will survive bluebottle stings and heartbreak, they will laugh so hard they swallow water, and they will plunge their tears into the ocean's salt.

Most of all, they will cherish their newfound friendship, each and every day.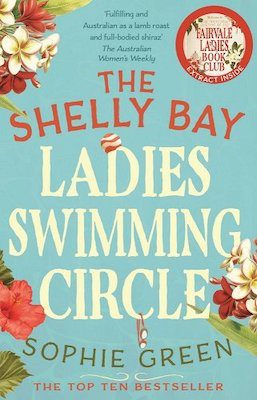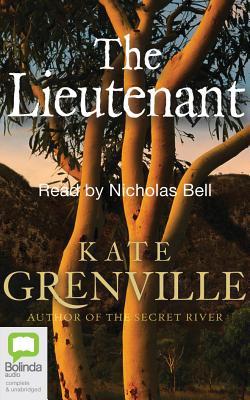 In this novel there are real echoes of footsteps past.
The Lieutenant is the second book in a trilogy of novels by Kate Grenville about early Australia – the others are The Secret River (1) and Sarah Thornhill (3)
Lieutenant Daniel Rooke sails into Sydney Cove with the First Fleet, hoping to advance his career. Instead his life is unimaginably changed.
A young Aboriginal girl visits and begins to teach him her language. As they learn to speak together, they build a rapport that bridges the gap between their dangerously different worlds. Then Rooke is given a command that forces him to choose between his duty as a soldier and the friendship that's become so precious to him.
Inspired by the First Fleet notebooks of William Dawes, The Lieutenant is about a unique moment when one world engaged with another, and the two remarkable individuals who found ways to share understanding. 
Set 500 miles from Melbourne
Amid the worst drought to ravage Australia in a century, it hasn't rained in small country town Kiewarra for two years. Tensions in the community become unbearable when three members of the Hadler family are brutally murdered. Everyone thinks Luke Hadler, who committed suicide after slaughtering his wife and six-year-old son, is guilty.
Policeman Aaron Falk returns to the town of his youth for the funeral of his childhood best friend, and is unwillingly drawn into the investigation. As questions mount and suspicion spreads through the town, Falk is forced to confront the community that rejected him twenty years earlier. Because Falk and Luke Hadler shared a secret, one which Luke's death threatens to unearth. And as Falk probes deeper into the killings, secrets from his past and why he left home bubble to the surface as he questions the truth of his friend's crime.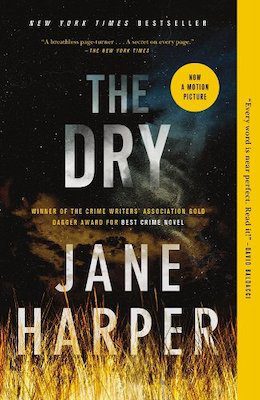 The deeper the water, the darker the secrets
There were so many times I thought about telling you the truth, Eva. What stopped me was always the same thing…
When Eva's husband Jackson tragically drowns, she longs to meet his estranged family. The journey takes her to Jackson's brother's doorstep on a remote Tasmanian island. As strange details about her husband's past begin to emerge, memories of the man she married start slipping through her fingers like sand, as everything she ever knew and loved about him is thrown into question. Now she's no longer sure whether it was Jackson she fell in love with – or someone else entirely…
The truth is, it was all a lie…
More of Australia to Discover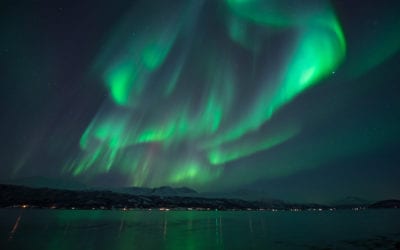 We reveal the top seven Once-in-a-Lifetime Travel Experiences recommended by women, including the Northern LIghts, the Camino de Santiago, Canada's Rocky Mountains, a Safari in Africa, an Antarctica expedition, Machu Picchu and Bali.