Last updated on September 18th, 2023
Featured image: Travel by Book with these books curated by the 2023 JourneyWoman Book Club | Photo by By Chayantorn on Envato
Books with a strong sense of place 
By Carolyn Ray, Editor, JourneyWoman
In 2023, the JourneyWoman Travel Book Club has explored Ukraine,  South America, Morocco, Japan, New Zealand, Spain, Nigeria and Italy. To end of the year and to get us started in 2024, we've curated a shortlist of 12 books with a strong sense of place that cover a range of genres, including mystery, thrillers, memoir, suspense and historical fiction.  
For every book selection, we consider the diversity of the author but also the diversity of the story being told. As women, are there themes that connect us, like fear, love and grief? As travellers, are there issues we need to discuss openly, like the impact of war, Alzheimer's, midlife or servitude? All told, these books help us learn but they also make us laugh out loud at life and our own misadventures. 
A Note About our Book Club
Now in our fourth year, our monthly book club is on the third Wednesday of each month at 8 pm ET, hosted by Wendy, Sally and Carolyn. Discussion questions are provided for every book prior to the meeting.  You do not have to read the book to attend as we also talk about the destination and central themes in the book so that all can participate.
Starting in April 2023, to keep the conversations intimate and allow everyone an opportunity to share their thoughts, we are limiting registrations to 50 people and also requesting a $5 non-refundable donation to reserve your place. This helps us know who is coming so that we can plan our time. At the end of every year, proceeds from the book club are donated to a non-profit that supports education and literacy. For those who cannot make it, subscribe to our YouTube channel to see recordings, which are generally up within a week of the event. If you would like to support our Book Club, you can make a donation here.
Reminders are sent one week prior, as part of our monthly Book Club newsletter. You will also receive. a book club reminder from Zoom. We recommend you sign in a few minutes early to make sure there aren't any technology issues with Zoom. Learn more on our Book Club page here and sign up for our emails here. 
2023-24 JourneyWoman Travel Books Shortlist 
Based on your votes, here are the top six books chosen for our book club, covering October 2023 to April 2024. (Note there will not be a book club discussion in December 2023).  
October Book of the Month
1. The Dictionary of Lost Words by Pip Williams
Set in Oxford, England
Set during the height of the women's suffrage movement and with the Great War looming, The Dictionary of Lost Words reveals a lost narrative, hidden between the lines of a history written by men. Inspired by actual events including the women's suffrage movement, Australian author Pip Williams has delved into the archives of the Oxford English Dictionary to tell this highly original story.
November 2023 Book of the Month
2.  Lady Tan's Circle of Women by Lisa See
Set in China in the 15th Century
According to Confucius, "an educated woman is a worthless woman," but Tan Yunxian—born into an elite family, yet haunted by death, separations, and loneliness—is being raised by her grandparents to be of use. Her grandmother is one of only a handful of female doctors in China, and she teaches Yunxian the pillars of Chinese medicine, the Four Examinations—looking, listening, touching, and asking—something a man can never do with a female patient. Lady Tan's Circle of Women is a captivating story of women helping other women. It is also a triumphant reimagining of the life of a woman who was remarkable in the Ming dynasty and would be considered remarkable today.
January 2024 Book of the Month
3.  The Storied Life of AJ Fikry
Set in the USA
Fikry's life is not at all what he expected it to be. He lives alone, his bookstore is experiencing the worst sales in its history, and now his prized possession, a rare collection of Poe poems, has been stolen. But when a mysterious package appears at the bookstore, its unexpected arrival gives Fikry the chance to make his life over—and see everything anew.
February 2024 Book of the Month
4.  Dust Child by Nguyễn Phan Quế Mai
Set in Vietnam
In 1969, sisters Trang and Quỳnh, desperate to help their parents pay off debts, leave their rural village and become "bar girls" in Sài Gòn, drinking, flirting (and more) with American GIs in return for money. As the war moves closer to the city, the once-innocent Trang gets swept up in an irresistible romance with a young and charming American helicopter pilot.
March 2024 Book of the Month
5. The Widows of Malabar Hill by Sujata Massey
Set in India, mainly in Mumbai
1920s India: Perveen Mistry, Bombay's only female lawyer, is investigating a suspicious will on behalf of three Muslim widows living in full purdah when the case takes a turn toward the murderous. The author of the Agatha and Macavity Award–winning Rei Shimura novels brings us an atmospheric new historical mystery with a captivating heroine.
April 2024 Book of the Month
6.  The Crimson Thread by Kate Forsyth
Set in Crete, Greece
In Crete during World War II, Alenka, a young woman who fights with the resistance against the brutal Nazi occupation, finds herself caught between her traitor of a brother and the man she loves, an undercover agent working for the Allies. May 1941. German paratroopers launch a blitzkrieg from the air against Crete. They are met with fierce defiance, the Greeks fighting back with daggers, pitchforks, and kitchen knives. During the bloody eleven-day battle, Alenka, a young Greek woman, saves the lives of two Australian soldiers.
Other shortlisted books 
The Christie Affair by Nina de Gramont
Set in England
Why would the world's most famous mystery writer disappear for eleven days? What makes a woman desperate enough to destroy another woman's marriage? How deeply can a person crave revenge?
"Sizzles from its first sentence." – The Wall Street Journal
2. Even As We Breathe by Annette Saunooke Clapsaddle
Set in North Carolina, USA
Even as We Breathe invokes the elements of bone, blood, and flesh as Cowney navigates difficult social, cultural, and ethnic divides. After leaving the seclusion of the Cherokee reservation, he is able to explore a future free from the consequences of his family's choices and to construct a new worldview, for a time.
3. A House Divided/ A Few Right-Thinking Men by Sulari Gentill
Set in Sydney, New South Wales, Australia
Can a house divided against itself hope to stand?
Sydney, 1931. Rowland Sinclair doesn't fit with his family. His conservative older brother, Wilfred, thinks he's reckless, a black sheep; his aging mother thinks he's her son who was killed in the war. Only his namesake Uncle Rowly, a kindred spirit, understands him—and now he's been brutally murdered in his own home.
4. Anatomy: A Love Story by Dana Schwartz
Set in Edinburgh, Scotland
Dana Schwartz's Anatomy: A Love Story is a gothic tale full of mystery and romance. Hazel Sinnett is a lady who wants to be a surgeon more than she wants to marry. Jack Currer is a resurrection man who's just trying to survive in a city where it's too easy to die.
When the two of them have a chance encounter outside the Edinburgh Anatomist's Society, Hazel thinks nothing of it at first. But after she gets kicked out of renowned surgeon Dr. Beecham's lectures for being the wrong gender, she realizes that her new acquaintance might be more helpful than she first thought.
7. River Sing Me Home by Eleanor Shearer
Set in Barbados
The master of the Providence plantation in Barbados gathers his slaves and announces the king has decreed an end to slavery. As of the following day, the Emancipation Act of 1834 will come into effect. The cries of joy fall silent when he announces that they are no longer his slaves; they are now his apprentices. No one can leave. They must work for him for another six years. Freedom is just another name for the life they have always lived. So Rachel runs.
5.  The Great Reclamation by Rachel Heng
Set in Singapore
An aching love story and powerful coming-of-age that reckons with the legacy of British colonialism, the World War II Japanese occupation, and the pursuit of modernity, The Great Reclamation confronts the wounds of progress, the sacrifices of love, and the difficulty of defining home when nature and nation collide, literally shifting the land beneath people's feet.
More Travel Books for Women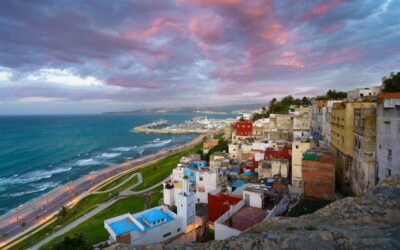 In Maria Duenas' "The Time In Between", we learn about the Spanish Civil War from the perspective of a seamstress turned skillful spy.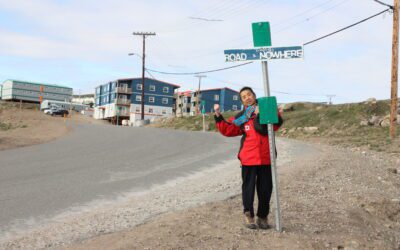 Chinese-Canadian journalist Ruth Lor Malloy, 91, shares her life's work to foster intercultural dialogue and justice for marginalized groups.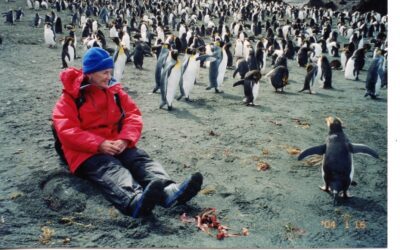 You're never too old to travel solo, says 86-year old author Joyce Perrin in her memoir, "Ants in My Pants". Join Joyce and other 80+ authors on our September 28 webinar.