Last updated on March 8th, 2023
Featured Image: An 18-year old Alyxandra Ray on her first trip to Kenya with mom Carolyn Ray / Photo credit: Carolyn Ray
New family travel anthology shares stories from top travel writers
 by Carolyn Ray, Editor, JourneyWoman
As many a traveller will tell you, they were inspired to explore the world by their parents. But as any parent can attest, family travel is often fraught with misadventures, particularly when we take ourselves out of daily routines and comfort zones.
Claudia Laroye's new book "A Gelato a Day: True Stories of Family Travel", recounts the good, bad and ugly of parent-child journeys, with 20 stories from some of Canada's top travel writers. Based in Vancouver, BC.,  Laroye is the Founding Editor of the award-winning Claudia Travels travel site (formerly The Travelling Mom); and is a Contributing Editor for Twist Travel Magazine, and Editor at Vacay.ca and Vacay Network.
An anthology of 20 amusing travel tales
In this funny anthology, Laroye has curated tales from award-winning travel writers from the US and Canada. These stories take us to faraway lands, ranging from adventures in Bhutan, to the northern wilds of Canada and Soviet Russia, Hawaii to Costa Rica, Kenya and beyond. Through family travel, Laroye says, we discover new things about ourselves, our world and each other, creating precious memories that will live on long after the suitcases are unpacked.
Although she conceived of the book prior to the pandemic, the editing was done during quarantine, and launches this year on September 1, 2022.
"Curating and editing this book during the pandemic was a bit of a gift," Laroye says. "As we couldn't travel, keeping busy working on my 'pandemic baby' book project was the next best thing. In reading and editing the stories, I was transported to times and places through the wonderful words on the story pages. I appreciated anew the power of storytelling, and the absolute value and importance of travelling – with or without family – that was denied to us by the global health crisis. I will never take the gift of health and the ability to travel for granted ever again."
All the stories speak to connection, shared learning and several made me laugh out loud. Some of my favorites include: "The Night the Scorpion Came to Dinner" by Grant Lawrence; "Bittersweet in Banff" by Claudia Laroye, "On the Trail to Civil Rights" by Heather Greenwood Davis, and "Summer in the time of COVID" by Jennifer Bain.
Claudia Laroye, editor of "A Gelato a Day"
My story: "Motherhood, Life and Kenya" is one of the chapters
I was thrilled when Claudia included my story of a transformative 2018 trip to Kenya with my then 18-year old daughter, Alyxandra, just before she started university. As a single parent, I've always believed in the value of mother-daughter travel, and was eager to share the life lessons I've learned. This trip had life-changing lessons for us both.
Here's an excerpt from my story:
"Alyx and I have travelled extensively together since she was a small child. But this trip is different: it isn't just about the destination; it is about the relationship between mother and daughter. While I didn't realize it at the time, this experience created an unbreakable bond between us, magnified by a profound, unique and moving experience that would shape our lives in ways I never expected. I thought this trip would give her the courage I never had growing up and give her the confidence to make her own decisions. I thought the experience would empower her and reinforce how fortunate she was, and it did. But it did much more than that."
Laroye believes that family travel offers children many benefits that serve them well throughout their lives.
"Kids can learn the art of resilience in dealing with things outside of their comfort zones; about different cultures and that not everyone lives the same way or speaks the same language; and that spending time together as a family – away from daily routines – is an important priority in life," she says. "Exposure to different foods, cultures and people can open doors, hearts and minds, and expand a child's world view, making them more aware of the world beyond their own backyard and that strangers are really friends they haven't met yet."
What our children (and grandchildren) learn through travel
According to Laroye, her son says his family travel adventures have sustained his optimism, especially during darker times.
"My 24-year-old son recently sent me a note on my birthday that illustrated what he has learned from our family travel adventures, and how important they've been to him," she says. "It encapsulates everything that as a parent, I'd hoped he would glean and feel from our family travels over the years.
I was overwhelmed with emotion reading his words. "As I have told you before, the best memories I have are of our travels; of wood sword fighting and castle exploring in Switzerland and Germany, blood-orange juice and spaghetti birthdays in Capri and Napoli, riding trottinettes in Adelboden, booze-cruisin' in Costa Rica, camping at Rathtrevor, hiking at the Gemmi Pass – the memories are endless. I am drawn to those places, that familiarity of the locations, the faces and the views. But something I am discovering is that going it alone is unfamiliar. I do miss the big family trips we do together. They have made up who I am, they are the moments where I felt the happiest, the most engaged, and the things I look back on when things are dark."
Claudia and her family / Photo from Claudie Laroye
Travel can be transformative
There are many learnings and shifts when you travel. Some take time to process.
"I have learned so much from my children on our many trips together over the years," Laroye says. "One is, of course, to enjoy a gelato a day – why not treat yourself? – and revel in the simple pleasures and joy of a delicious ice cream in a beautiful place. More seriously, I've learned to be more patient; to pay attention to the little things that often go without notice but loom large in their eyes; to be grateful for every moment, even the hard ones; and to realize that ultimately kids don't need much to amuse themselves – a pool, a beach, a great hiking trail, and above all, their parents' time, attention and love."
In my case, the learnings from the Kenya trip took a few weeks to manifest but resulted in an abrupt change in direction, which I shared in my story:
"On our last night in Kenya, Alyx and I wonder how we can bring our learnings from Kenya to the real world. We are ready to be the change; we just don't know what to change. As we fly back to Nairobi over the lush, green hills, watching giraffes run below us, I wonder how I can ever share the effect of this experience with friends and family.  
A few weeks later, back in Toronto, I have an opportunity to do this in a way I never imagined.
Much to my surprise, my house sells suddenly. It has been on the market for months, and I gave up hope. But then, I receive an offer with a six-week closing date. This gives me an opportunity – a chance to reinvent my life.
As I look around my home, I realize that I've been trained to acquire material possessions. I am overcome with guilt, realizing that I have wasted precious time I could have spent with my daughter, or writing, or practicing self-care. In that moment, I decide I want to be free. I decide to get rid of everything I own."  
Do you have a mother-daughter travel story to hear? We'd love to hear it!
Alyx and I on the last night of our trip to Kenya
More about "A Gelato a Day"
Edited by Claudia Laroye, the book includes 20 family travel stories from award-winning authors in Canada and the United States, including; Lucas Aykroyd, Jennifer Bain, Sabine Bergmann, Yvonne Blomer, Heather Greenwood Davis, Lynn Easton, Robin Esrock, Helen Gowans, Carolyn B. Heller, Bruce Kirkby, Grant Lawrence, Jessica Wynne Lockhart, Jenn Smith Nelson, Carolyn Ray, Alec Scott, Diane Selkirk, Maia Selkirk, Lavinia Spalding, and Olivia Stren.
More on Multi-Generational Travel
Grandmother of three Kathy Buckworth's new column "My Grand Journey" explores tips and places for multi-generational travel with grandchildren.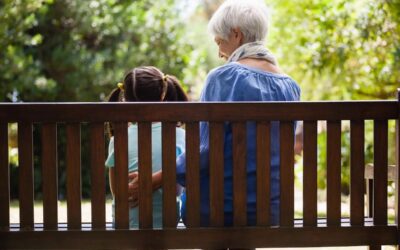 For Mother's Day, three adventurous women share their travel experiences with their grandchildren about trust, gratitude and service.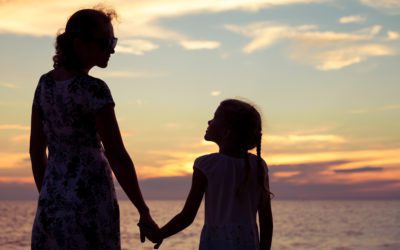 Mother – daughter duos share their favourite travel experiences, lessons learned and tips to travel well together in this Mother's Day feature.