Last updated on July 3rd, 2023
Helping women tell their stories
With all the busyness of everyday life, it can be hard to find the time to listen to your heart and tell the stories that live within. Infused with the spirit of writers that came before, these women's writing retreats offer creative freedom of in magical places like Tuscany, Spain, Japan, Paris and Tangier.
At a time when we need stillness to hear our own voices, why not explore your creative side with these six writing retreats from our Women's Travel Directory.
Six Magical Women's Writing Retreats
1. Write, Travel, Transform: Writing, Yoga & Cultural Exploration in Magical Tuscany (May 2023)
Author Laura Davis has created a unique 10-day experience in sun-soaked Tuscany at a majestic 15th century estate seated on the rolling hills of the Italian countryside in May 2023.  There are writing workshops every day, guided by Davis, who will help women sharpen their powers of observation and ability to write vivid description.
"Women will learn to record their experiences and insights with clarity and depth, facilitating a richer travel experience," Davis says. "We will also use writing practice, developed by Natalie Goldberg, to discover our "wild mind" and tap our deep creativity."
Located just 45 minutes away from Florence, the Villa I Bonsi is a vineyard and olive farm ideal for relaxing and exploring the cultural wonders of a region celebrated for its history and food. Writing and yoga will be at the heart of the retreat and will help us bond as a group.
This sensually rich vacation includes sumptuous meals, an olive oil tour, truffle hunting, a wine tasting tour at rock and roll icon Sting's villa, an Italian cooking class, and a day trip to Lucca with its well-preserved renaissance walls and cobblestone streets. An optional four-day tour of Florence will provide a unique, intimate experience of this magical city. Spouses and non-writing friends are welcome to join in on the fun.  Learn more: Laura Davis & The Writer's Journey
2. Sensing Italy (June 2023)
Jan Cornall's writing retreat is in the villages of Mercatello sul Metauro, Italy in June 2023.
A creative village immersion for writers and artists. this seven night, 8 day retreat in the village includes daily writing workshops, local artisan visits, cooking class, and local cuisine.
"Morning workshops and cocktail hour readings/sharings will include meditative writing exercises and supportive feedback sessions.," Cornall says. "Each day we will investigate a different sense — taste, scent, visual, auditory, texture with prompts also given for observing weather elements and times of day.
Participants will be encouraged to keep a creative journal — a daily diary of the senses where they can record encounters with people, places, food and wine of the region. Every sensual moment will be up for grabs as we learn how to turn our delicious indulgence into fine art  with time given to work on your chosen project and time to explore the local surroundings. Start a new project, revitalise an old one or simply capture the experience in your chosen art form. Learn more: Writers Journey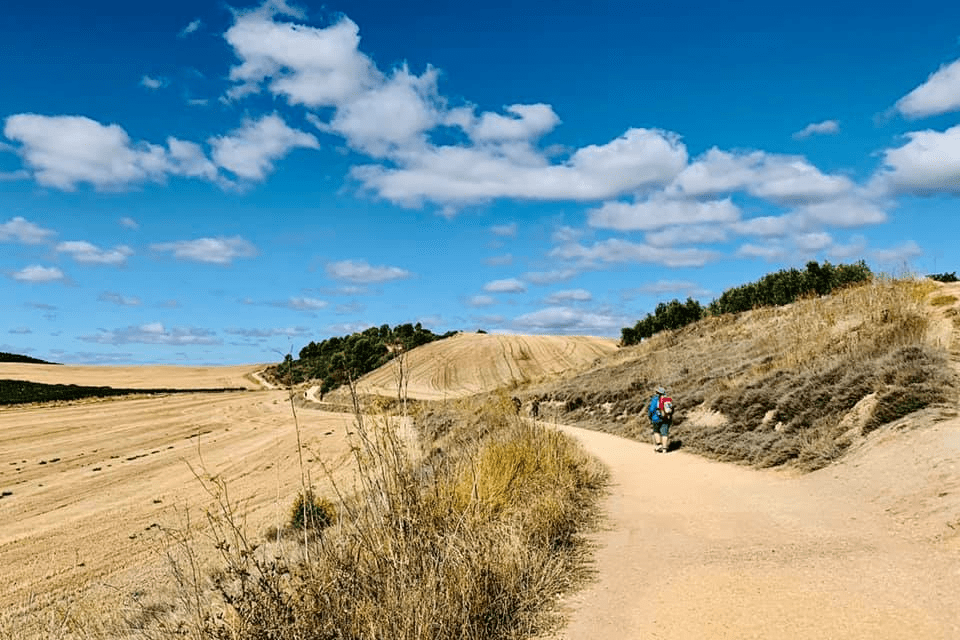 3. Write, Travel, Transform: A Creative Pilgrimage on the Camino De Santiago, Spain (September 2023)
For those who aspire to walk the Camino, this 14-day trip in September 2023 with author Laura Davis combines eight days hiking the last 100 km of the French Camino de Santiago with four days focused on creative expression.
At the beginning, middle, and end of our trip, Davis will teach writing and guide Brenda will teach quick sketching and watercolor techniques. After 14 days in Spain, immersed in beauty and an intimate traveling community, you'll return home with a personal journal documenting your journey.
"In addition to writing books that inspire and change people's lives, the work of my heart is to teach," Davis says. "For more than twenty years, I've helped people find their voices, tell their stories, and hone their craft. I love creating supportive, intimate writing communities online, in person, and internationally. For the last ten years, I've been combining writing with travel: taking small groups of women (with an occasional male spouse thrown in) to Bali, Peru, Vietnam, Laos, Cambodia Scotland, and Greece for ecotours that combine cultural exploration, adventure, writing, and sometimes yoga."  Learn more here:  Laura Davis & The Writer's Journey
4. Writing in Paris
Patricia Tennison, a career journalist from the Chicago Tribune, award-winning author, and university professor, offers one-week, small-group seminar where we write in cafes with her company Paris Cafe Writing.  This is ideal for the independent traveler who wants just a little structure to corral the creative process.
The experience includes morning writing, seven meals, and a jazz night, but there is time to write or explore Paris. The writing focus is creative nonfiction, memoir, and fiction. No experience is necessary at Paris Café Writing workshops, making them ideal for the independent traveler who wants just a little structure to unleash an inner muse. Learn more: Paris Cafe Writing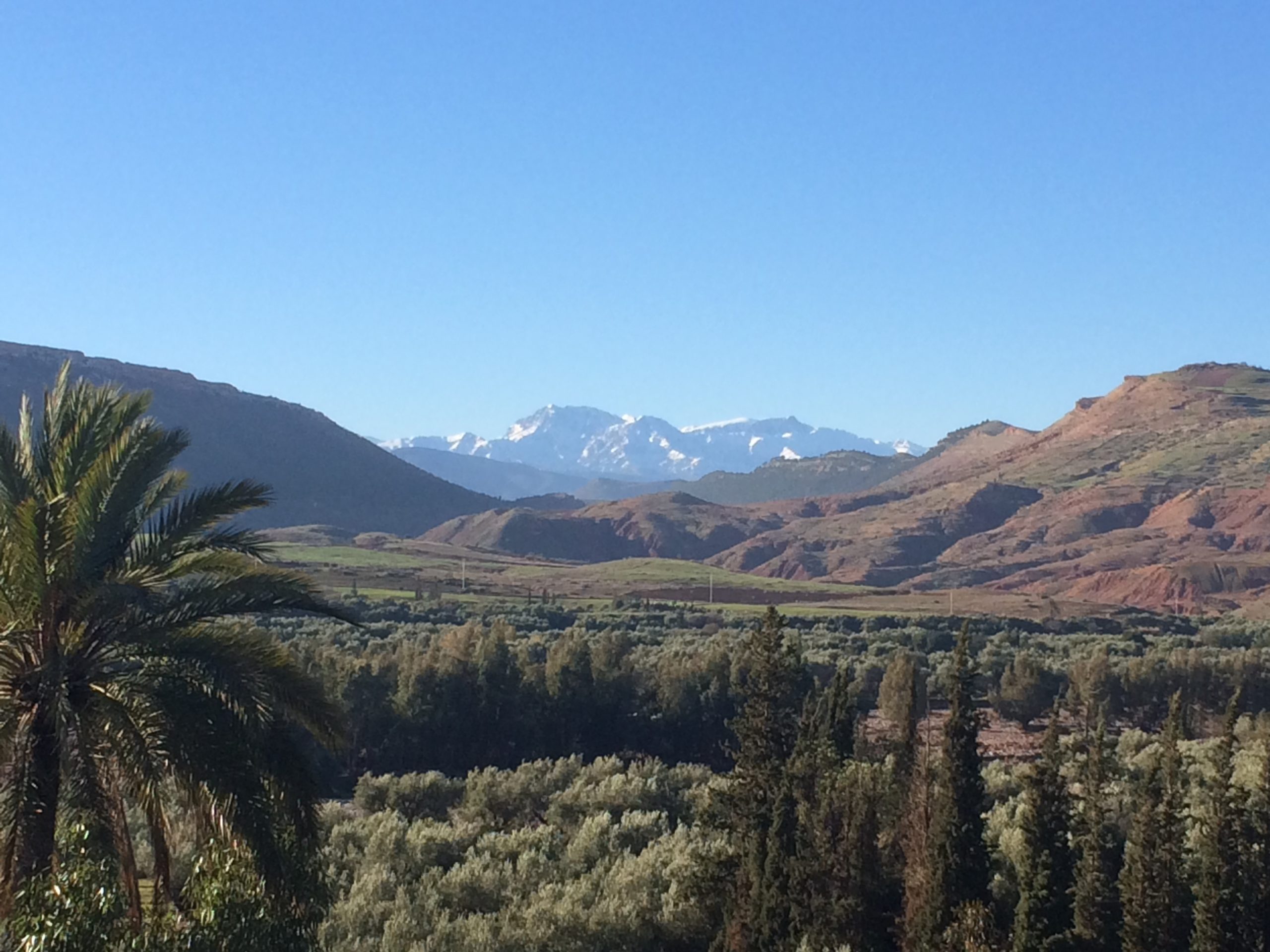 5.  Moroccan Caravan (February 2024)
If Morocco stirs your creative soul, then Writers Journey 15-day creative adventure for artists and writers into the heart of Moroccan culture might just be the right trip for you. This February 2024 writing retreat begins in Tangier with morning workshops an evening readings, taking inspiration from famous authors who have called this city home. (It's no surprise the JourneyWoman Book Club has been to Morocco three times, most recently with "Tangerine" by Christine Mangan set in Tangier).
Winding through the charming town of Chefchaouen, guests will have two days/nights to write/sketch/paint while roaming its blue washed streets and souks. The fifth day is spent in the ancient city of Fes, with its fascinating markets and medinas.  The final destination is an artist's retreat in the Saharan village of Tissardine owned and run by Australian artist Karen Hadfield. There are daily creativity workshops, artisan visits, guided excursions, local immersions.  Learn more here: Writers Journey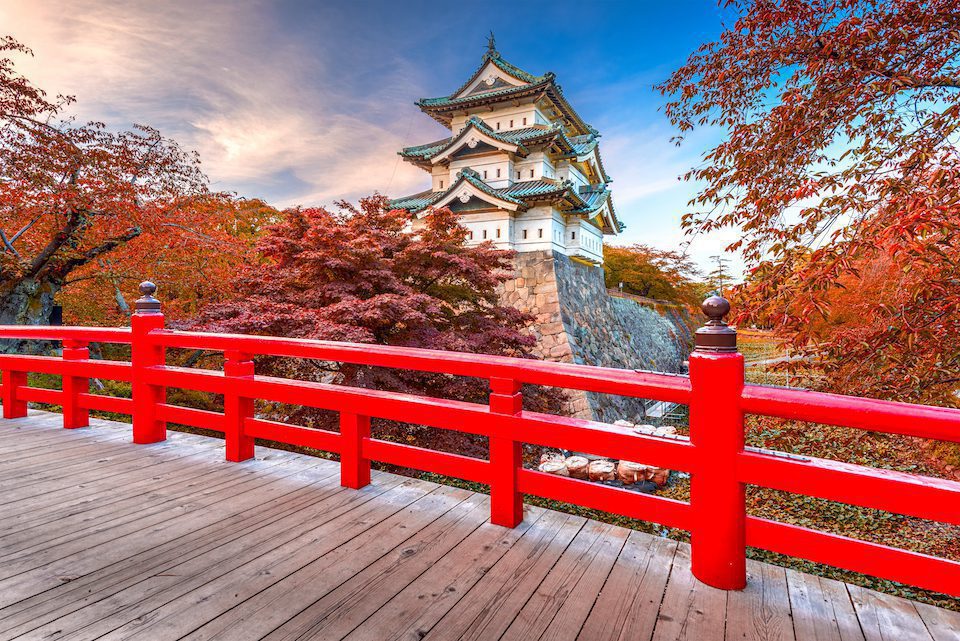 6. Haiku Walking in Japan (April 2024)
Jan Cornall, CEO, Writers Journey, launched her Australia-based company in 2004 when she led her first international writer's retreat to Ubud, Bali. Since then, Cornall has added many other locations for her writing retreats including Vietnam, Cambodia, Laos, Burma, Bhutan, Nepal, Tibet, Fiji, Japan, Morocco, USA, Paris, as well as wilderness walks in the Australian desert and old growth forests of Tasmania.
In April 2024, her retreat for writers and artists is set in Japan at cherry blossom time. Over a five-day, six night experience, guests will participate in daily haiku themed workshops, easy walks through beautiful rural scenery, dotted with relics of a once dominant Buddhist society. The accommodations include local inns, farmhouse cuisine, and baths in thermal hot spring baths.
"Travel and creativity are perfect partners —both require courage and curiosit," Cornall says. "When you put yourself outside the predictability of your nine-to-five life and open yourself to new experiences, new cultures, new ways of thinking — your creative self is immeasurably stimulated. But the best way to open to the journey is to explore the inner landscapes as well. The stories we gather on our travels become precious stepping stones to a new creative self."  Learn more: Writers Journey.
Read More Solo Travel Memoirs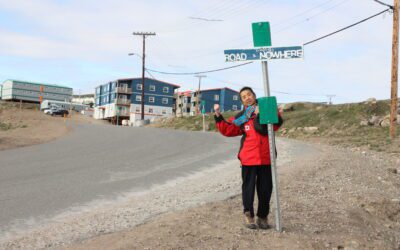 Chinese-Canadian journalist Ruth Lor Malloy, 91, shares her life's work to foster intercultural dialogue and justice for marginalized groups.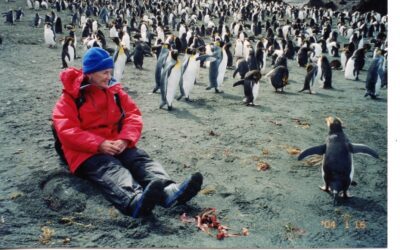 You're never too old to travel solo, says 86-year old author Joyce Perrin in her memoir, "Ants in My Pants". Join Joyce and other 80+ authors on our September 28 webinar.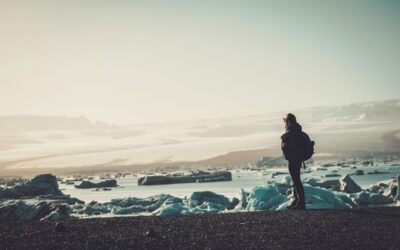 Ten books by women that will have you planning your next solo adventures, from Dervla Murphy to Cheryl Strayed.