Last updated on September 18th, 2023
Featured image: Get ready for adventure with these great books from women | Photo by Nejron on Envato
10 of the best books for solo female travel
By Tina Hartas, Founder, TripFiction
Whether you're going on a journey of self-discovery, healing or to push your own boundaries, solo female travel is one of the most fulfilling ways to travel.  There have been many women explorers and adventurers who have overcome incredible challenges and written about their journeys. You may know Cheryl Strayed and Dervla Murpy, but we've also featured lesser-known adventure books to inspire solo women around the world. Set mainly in the modern day, these books are a nod to the intrepid women adventurers in the past and the inspiration they give to the rest of us to get out there and make our dreams happen. 
Please note: When you purchase a book using the links below we receive a small commission from the bookseller, at no cost to you. This helps us maintain our website and book club. Thank you!
Want to read books on the go? Try a Kindle Reader. Learn more here.
1. A Short Ride in the Jungle by Antonia Bolingbroke-Kent
'For the first time in my life I felt that death was a possibility; a stupid, pointless, lonely death on the aptly named Mondulkiri Death Highway.'
The Ho Chi Minh Trail is one of the greatest feats of military engineering in history. But since the end of the Vietnam War much of this vast transport network has been reclaimed by jungle, while remaining sections are littered with a deadly legacy of unexploded bombs. For Antonia, a veteran of ridiculous adventures in unfeasible vehicles, the chance to explore the Trail before it's lost forever was a personal challenge she couldn't ignore – yet it would sometimes be a terrifying journey.
Setting out from Hanoi on an ageing Honda Cub, she spent the next two months riding 2000 miles through the mountains and jungles of Vietnam, Laos and Cambodia. Battling inhospitable terrain and multiple breakdowns, her experiences ranged from the touching to the hilarious, meeting former American fighter pilots, tribal chiefs, illegal loggers and bomb disposal experts.
The story of her brave journey is thrilling and poignant: a unique insight into a little-known face of Southeast Asia.
2. Revolutionary Ride by Lois Pryce
… I wish that you will visit Iran so you will see for yourself about my country. WE ARE NOT TERRORISTS!!! Please come to my city, Shiraz. It is very famous as the friendliest city in Iran, it is the city of poetry and gardens and wine!!!
Your Persian friend,
Habib
Intrigued, Lois decides to ignore the official warnings against travel (and the warnings of her friends and family) and sets off alone on a 3,000 mile ride from Tabriz to Shiraz, to try to uncover the heart of this most complex and incongruous country. Along the way, she meets carpet sellers and drug addicts, war veterans and housewives, doctors and teachers – people living ordinary lives under the rule of an extraordinarily strict Islamic government.
Revolutionary Ride is the story of a people and a country. Religious and hedonistic, practical and poetic, modern and rooted in tradition – and with a wild sense of humour and appreciation of beauty despite the comparative lack of freedom – this is real contemporary Iran.
3.
Looking for Transwonderland by Noo Saro-Wiwa
Noo Saro-Wiwa was brought up in England, but every summer she was dragged back to Nigeria – a country she viewed as an annoying parallel universe where she had to relinquish all her creature comforts and sense of individuality. Then her father, activist Ken Saro-Wiwa, was murdered there, and she didn't return for 10 years. Recently, she decided to rediscover and come to terms with the country her father loved.
She travelled from the exuberant chaos of Lagos to the calm beauty of the eastern mountains: from the eccentricity of a Nigerian dog show to the empty Transwonderland Amusement Park – Nigeria's decrepit and deserted answer to Disneyland. She explored Nigerian Christianity, delved into its history of slavery, examined the corrupting effect of oil, and investigated Nollywood. She found the country as exasperating as ever, and frequently despaired at the corruption and inefficiency she encountered.
But she also discovered that it was far more beautiful and varied than she had ever imagined, and was seduced by its thick tropical rainforest and ancient palaces and monuments. Most engagingly of all she introduces us to the people she meets, and gives us hilarious insights into the Nigerian character, its passion, wit and ingenuity.
4. South from the Limpopo by Dervla Murphy
Dervla Murphy's journal of her cycle tours of South Africa, before, during, and after the transfer of power in 1994, gives a day-by-day view of that momentous period. When she first pedalled across the Limpopo she fancied that she understood South Africa's problems because for more than 40 years she had – from a distance – taken a particular interest in them. Within 12 hours of her journey, that illusion was shattered.
This journal reflects her moods of confusion and eleation, hope and disappointment as she tries to come to terms with a country even more complex and shattered – but also more flexible – than she had expected. As she records her quite often contradictory reactions to the new South Africa, Dervla Murphy's journal records how she came to love the new South Africa.
5. The Salt Path by Raynor Winn
This book has been a huge hit in the UK.
Just days after Raynor learns that Moth, her husband of 32 years, is terminally ill, their home is taken away and they lose their livelihood. With nothing left and little time, they make the brave and impulsive decision to walk the 630 miles of the sea-swept South West Coast Path, from Somerset to Dorset, via Devon and Cornwall.
Carrying only the essentials for survival on their backs, they live wild in the ancient, weathered landscape of cliffs, sea and sky. Yet through every step, every encounter and every test along the way, their walk becomes a remarkable journey.
The Salt Path is an honest and life-affirming true story of coming to terms with grief and the healing power of the natural world. Ultimately, it is a portrayal of home, and how it can be lost, rebuilt and rediscovered in the most unexpected ways.
6. Four Corners by Kira Salak
Kira Salak undertook an epic, solo jungle trek across the remote Pacific island nation of Papua New Guinea—often called the last frontier of adventure travel. Traveling by dugout canoe and on foot, confronting the dangers and wonders of a largely untouched world, she became the first woman to traverse PNG. Salak stayed in villages where cannibalism was still practiced behind the backs of the missionaries, meeting mysterious witch doctors and befriending the leader of the Free Papua guerrilla movement (OPM), who fought against the Indonesian occupation of Western New Guinea.
The New York Times Book Review selected Four Corners as a Notable Travel Book of the Year, writing, "Kira Salak is tough, a real-life Lara Croft." Book Magazine called her "the gutsiest—and some say craziest—woman adventurer of our day." Edward Marriott proclaimed Four Corners to be "a travel book that transcends the genre. It is, like all the best travel narratives, a resonant interior journey, and offers wisdom for our times."
7. Wild by Cheryl Strayed
At twenty-two, Cheryl Strayed thought she had lost everything. In the wake of her mother's death, her family scattered and her own marriage was soon destroyed. Four years later, with nothing more to lose, she made the most impulsive decision of her life.
With no experience or training, driven only by blind will, she would hike more than a thousand miles of the Pacific Crest Trail from the Mojave Desert through California and Oregon to Washington State-and she would do it alone. Told with suspense and style, sparkling with warmth and humor, Wild powerfully captures the terrors and pleasures of one young woman forging ahead against all odds on a journey that maddened, strengthened, and ultimately healed her.
8. Tracks by Robyn Davidson
'I experienced that sinking feeling you get when you know you have conned yourself into doing something difficult and there's no going back.' So begins Robyn Davidson's perilous journey across 1,700 miles of hostile Australian desert to the sea with only four camels and a dog for company.
Enduring sweltering heat, fending off poisonous snakes and lecherous men, chasing her camels when they get skittish and nursing them when they are injured, Davidson emerges as an extraordinarily courageous heroine driven by a love of Australia's landscape, an empathy for its indigenous people, and a willingness to cast away the trappings of her former identity. Tracks is the compelling, candid story of her odyssey of discovery and transformation.
9.
Sola by Amy Field
SOLA chronicles the true story of a young woman's plunge from her pleasant narrow life into a rich foreign continent brimming with Panpipe-playing Zen masters, nighttime motorboat rides redlining through the jungle, hikes to Inca ruins and Patagonian glaciers, witches, mummies, goddesses, Brazilian bikinis, and a snow-covered volcano to climb — accidentally. At the center of it all stands a quirky slightly-unstable surf guru who bends her mind with insightful wacky tidbits of wisdom and ultimately prompts the question: Can you ever go home again?
Winner of three Solas Literary Awards for Travel Writing, SOLA is pure heart. Venturing out for the first time, learning to be alone, befriending local women, and experimenting with love, the author weaves tales of the quirky, the insane and the absurd during her 2 ½ year journey through South America. From Costa Rica to Argentina, Amazon to Andes, moon deities to miners, surfing to solitude, her wanderings catapult her into a world forged of unexpected adventures, unforeseeable triumphs and beauty in the kindness of strangers.
10. Six Months in the Sandwich Islands by Isabella L Bird
This classic of Hawaiian literature offers a charming glimpse at the splendid and fascinating world of pre–American Hawaii.
Isabella Lucy Bird won fame in her own time as the most remarkable woman traveler of the nineteenth century, and Six Months in the Sandwich Isles, in which she describes her sojourn in Hawaii in 1873, is one of the gems of Pacific literature. It is safe to say that no other book about Hawaii surpasses it in fascination. Much of the charm of Isabella's writing is due to her use of personal letters for conveying her experiences and her impressions. The thirty–one letters that compose the book were written to her beloved sister Henrietta, who dutifully stayed at home in Edinburgh to take care of the household while Isabella was away on her travels.
The book is an authentic record of daily life in Hawaii in the late nineteenth century. It describes a lifestyle during the brief reign of King Lunalilo, not too many years before the sad reign of Queen Liliuokalani ended her dethronement by revolution. Isabella Bird met royalty, missionaries, cowboys, and ordinary, everyday Hawaiians. It is fortunate that she left such a vivid narrative of her Hawaiian Interlude.

More Books to Inspire You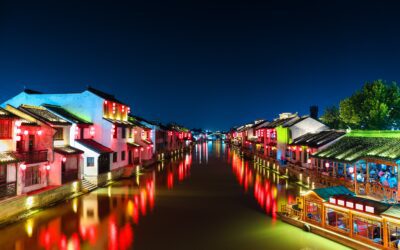 Meet bestselling author Lisa See, Author, "Lady Tan's Circle of Women", at our November 15 Book Club.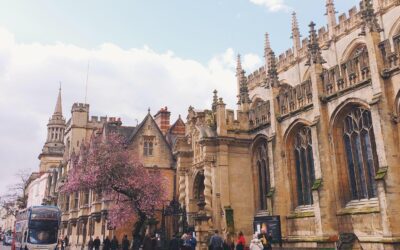 Our October 2023 Book of the Month, "The Dictionary of Lost Words", explores the creation of the Oxford English Dictionary and how words mean different things to men and women.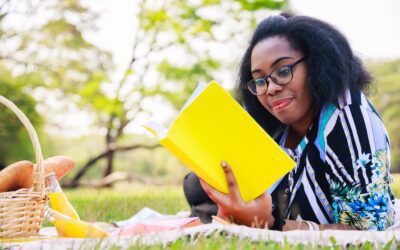 Our JourneyWoman Book Club members have spoken! Announcing six new book selections to help women learn and travel by book.