Last updated on May 15th, 2023
Featured image: Prophet Mohammed Mosque, Medina, Saudia Arabia | Photo by ayman-zaid on Envato
Five books to travel to the Middle East from home 
By Tina Hartas, Contributor, TripFiction
We have chosen books – novels – that are written both by natives of countries within Africa and the Middle East, and also by authors from other countries looking in, who often have a different perspective of their chosen setting. It's a compare and contrast opener so that readers who would like to explore the myriad of countries at least has a starting point.
There are so many cultures and languages on the continent of Africa, which spans 8,00km on the North / South axis, so this list can only be an introduction to gain a little flavour and colour of this beautiful part of the world.
Saudi Arabia
When Gin McPhee's husband Mason takes a job at the Arabian American Oil Company in Saudi Arabia, it unlocks a glamorous new lifestyle far from their humble beginnings in Oklahoma. It is a life of private clubs, dinner parties, and a houseboy at their disposal: all kept within the confines of the company compound.
But as Gin tires of the cocktails and an absent husband, the illusion of freedom is shattered, leaving boredom and curiosity for life beyond the gates – a world she soon finds is one of danger and corruption. And when a young woman is discovered dead in the bay and suspicions point to Mason, the one person she can trust is nowhere to be found.
Iran
Set in seventeenth-century Iran, THE BLOOD OF FLOWERS is the powerful and haunting story of a young girl's journey from innocence to adulthood.
A village girl's dreams of marriage end on the death of her father. Cast on the mercy of relatives in fabled Isfahan, she and her mother are reduced to servitude until she reveals a talent for designing carpets – an invaluable skill. Hope is short-lived, for a disastrous, headstrong act results in the girl's disgrace. Caught between forces she can barely comprehend, she faces a life lived at the whim of others – unless she is prepared to risk everything and choose a future based on her own strength and will.
Syria
'This is an urgent and compelling account of great bravery and passion. Delphine Minoui has crafted a book that champions books and the individuals who risk everything to preserve them.' – Susan Orlean, author of The Library Book 
In 2012 the rebel suburb of Daraya in Damascus was brutally besieged by Syrian government forces. Four years of suffering ensued, punctuated by shelling, barrel bombs and chemical gas attacks. People's homes were destroyed and their food supplies cut off; disease was rife.
Yet in this man-made hell, forty young Syrian revolutionaries embarked on an extraordinary project, rescuing all the books they could find in the bombed-out ruins of their home town. They used them to create a secret library, in a safe place, deep underground. It became their school, their university, their refuge. It was a place to learn, to exchange ideas, to dream and to hope.
Based on lengthy interviews with these young men, conducted over Skype by the award-winning French journalist Delphine Minoui, The Book Collectors of Daraya is a powerful testament to freedom, tolerance and the power of literature.
Translated from the French by Lara Vergnaud.
TripFiction's Tina Hartas recommends five books that allow travellers to see Australia through an author's eyes.
Lebanon
Adam and his family flee Syria and arrive at the Shatila refugee camp in Beirut. Conditions in this overcrowded Palestinian camp are tough, and violence defines many of the relationships: a father fights to save his daughter, a gang leader plots to expand his influence, and drugs break up a family.
Adam struggles to make sense of his refugee experience, but then he meets Shatha and starts to view the camp through her eyes. Most novels are written by professionals using second hand material. Not this one. The editors have taken nine refugees, taught them the basics of creative writing, and asked them to tell their "Shatila Stories". The result is a miracle – a piece of collaborative fiction unlike any other.
If you want to understand the chaos of the Middle East – or you just want to follow the course of a beautiful love story – start here. 'I want to hear their stories and see if their imaginations can open up a new path of understanding between us. Collaborative works of literature can achieve what no other literature can do. By pooling our imaginations we are able to access something totally different and new that goes beyond boundaries – that of the individual, of nations, of cultures. It connects us to our common human essence: our creativity. Let's make stories, not more war.'
Israel
Over the last seven years Etgar Keret has had plenty of reasons to worry. His son, Lev, was born in the middle of a terrorist attack in Tel Aviv. His father became ill. And he has been constantly tormented by nightmarish visions of the Iranian president Ahmadinejad, anti-Semitic remarks both real and imagined, and, perhaps most worrisome of all, a dogged telemarketer who seems likely to chase him to the grave. Emerging from these darkly absurd circumstances is a series of funny, tender ruminations on everything from his three-year-old son's impending military service to the terrorist mindset behind Angry Birds.
Moving deftly between the personal and the political, the playful and the profound, The Seven Good Years takes a life-affirming look at the human need to find good in the least likely places, and the stories we tell ourselves to make sense of our capricious world.
More Great Books to Discover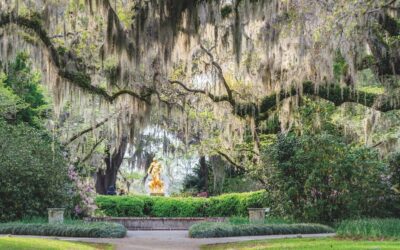 "The Joy of Exploring Gardens" by Lonely Planet takes readers on a journey to some of the world's most uplifting gardens.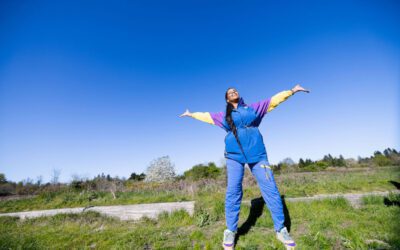 Outdoor Afro Founder and CEO Rue Mapp, winner of the 2023 JourneyWoman Award for lifetime achievement, talks about her hope for the future and her book, Nature Swagger.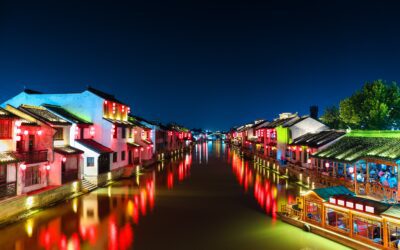 Meet bestselling author Lisa See, Author, "Lady Tan's Circle of Women", at our November 15 Book Club.