Last updated on March 28th, 2023
Nervous Conditions is the
first book published by a Black woman from Zimbabwe in English
By Carolyn Ray, Editor, JourneyWoman
On the surface,  Nervous Conditions by Zimbabwean author Tsitsi Dangarembga may not seem like a typical book club pick for a women's travel book club, but March is a special month. We chose this book specifically in support of International Women's Day (March 8) and this year's theme of "Choose to Challenge", which states: "A challenged world is an alert world and from challenge comes change. So let's all choose to challenge. How will you help forge a gender-equal world? Celebrate women's achievement. Raise awareness against bias. Take action for equality."
Nervous Conditions was first published in the United Kingdom in 1988, with the paperback following in 2004. It was the first book published by a Black woman from Zimbabwe in English. It won the Common Writers Prize in 1989 and in 2018, was listed as one of the BBC's top 100 books that changed the world, and ranked in the Top Ten Africa's 100 Best Books of the 20th Century. 
About "Nervous Conditions"
"The condition of native is a nervous condition."
Nervous Conditions is a partially autobiographical story of Tambu, a young girl who lives on an impoverished Rhodesian farm during the late 1960s. The death of Tambu's brother forces her to live with Babamukuru, her uncle who has been educated in the west, and become the provider for her family. She quickly accepts this situation because it offers her the opportunity of missionary schooling and the knowledge of a western-educated family. Tambu has great aspirations for her personal education despite the obstacles that stand in her way: race, class and sex.
The topics of education and its relation to gender are important facets of this novel (see Gender and Nation). Education is used as a route to power by many characters in the novel, most importantly Babamukuru. The novel also follows the story of Tambu's cousin who has anorexia, an illness not usually associated with African countries. This disease is used in the novel as a form of control for Tambu's cousin who is torn between two cultures, that of her home, Rhodesia and that of England. The novel also discusses the many facets of poverty and the effects that it has on people. Poverty affects each character in the novel creating in each of them a different nervous condition.
Recommended by Wendy, this is a modern classic in the African literary canon that brings to the politics of decolonization theory the energy of women's rights. An extraordinarily well-crafted work, this book is a work of vision. Through its deft negotiation of race, class, gender and cultural change, it dramatizes the 'nervousness' of the 'postcolonial' conditions that bedevil us still. In Tambu and the women of her family, we African women see ourselves, whether at home or displaced, doing daily battle with our changing world with a mixture of tenacity, bewilderment and grace.
Source: UNDP website; Illustration: UNDP/Paru Ramesh 
Statement on International Women's Day – 8 March 2021. Theme: 'Women in leadership: Achieving an equal future in a COVID-19 world.'
This year's International Women's Day is like no other. As countries and communities start to slowly recover from a devastating pandemic, we have the chance to finally end the exclusion and marginalization of women and girls. But to do that, we need immediate action. Women must have the opportunity to play a full role in shaping the pivotal decisions being made right now as countries respond to and recover from the COVID-19 pandemic – choices that will affect the wellbeing of people and the planet for generations to come.
To do this, we must break down the deep-seated historic, cultural, and socio-economic barriers that prevent women from taking their seat at the decision-making table to make sure that resources and power are more equitably distributed.
Read more on the United Nations Development Program website. 
Nervous Conditions, by Tsitsi Dangarembga
MARCH 17, 2020, 8 PM ET 
Recommended by: Wendy
Published in: 2004
Country: Zimbabwe 
"I was not sorry when my brother died." 
Themes: The Pervasiveness of Gender Inequality
The novel begins with this shocking confession from Tambu. Tambu has had a murky, often ambivalent relationship with her brother, Nhamo. He represents everything she is denied and the principal failing of the social structure and family hierarchy into which she has been born. Simply because he is a male and the eldest, he is the sole repository of the family's hopes and ambitions. Tambu, regardless of her intelligence, talents, and abilities, must be satisfied with a secondary role, an understudy whose sole job it is to support and assist Nhamo as he makes his way in the world. With his sudden and unexpected death, Tambu's life takes a dramatic turn for the better. She is offered his place at the mission school, and because of his death, she is able to write the story she is beginning in the novel's opening paragraphs.
Tambu was born a girl and thus faces a fundamental disadvantage, since traditional African social practice dictates that the oldest male child is deemed the future head of the family. All of the family's resources are poured into developing his abilities and preparing him to lead and provide for his clan. When Nhamo dies, the tragedy is all the more profound since no boy exists to take his place. Tambu steps into the role of future provider, yet she is saddled with the prejudices and limitations that shackled most African girls of her generation. Her fight for an education and a better life is compounded by her gender. Gender inequality and sexual discrimination form the backdrop of all of the female characters' lives. In the novel, inequality is as infectious as disease, a crippling attitude that kills ambition, crushes women's spirits, and discourages them from supporting and rallying future generations and other female relatives.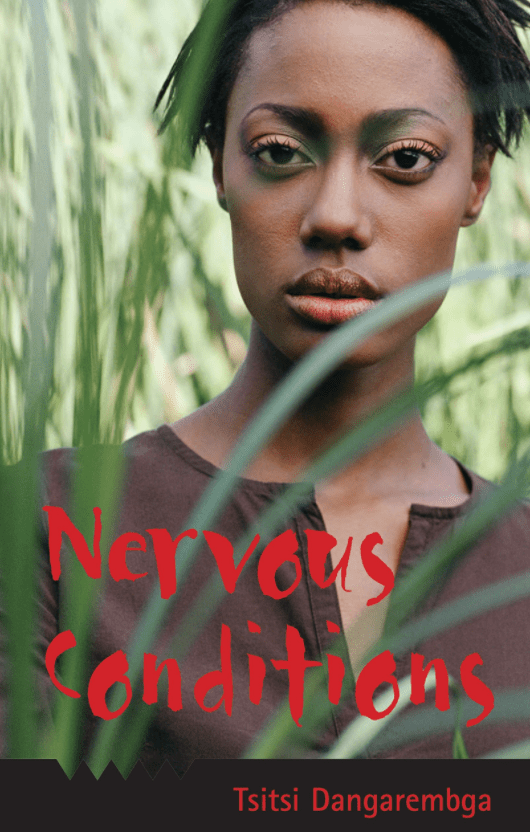 About  
Tsitsi Dangarembga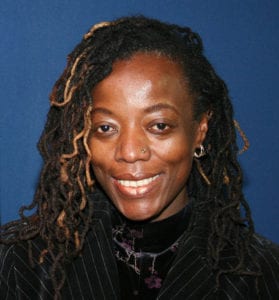 AUTHOR BIO
Tsitsi Dangarembga is a writer and film director, born in 1959 in Mutoko town in the north-east of the country when it was under white-minority rule. At the age of two she moved with her parents to the UK, returning to her homeland in 1980 just before Zimbabwe became independent. In addition to Nervous Conditions, her other award-winning credits include Neria, Zimbabwe's most successful film released in 1993
 Her latest book, This Mournable Body, is on the Booker Prize longlist, which was unveiled earlier this week. It is a sequel to Nervous Conditions, and "channels the hope and potential of one young girl and a fledgling nation to lead us on a journey to discover where lives go after hope has departed", the Booker Prize website says.
In 2016, she was selected by the Rockefeller Foundation Bellagio Center for their Artists in Residency program.[21] Her third novel, This Mournable Body, a sequel to The Book of Not and Nervous Conditions, was published in 2018 by Graywolf Press in the US, and in the UK by Faber and Faber in 2020, described by Alexandra Fuller in The New York Times as "another masterpiece"[12] and by Novuyo Rosa Tshuma in The Guardian as "magnificent … another classic"[22] and shortlisted for the 2020 Booker Prize.
Discussion Questions
Key themes in this book include Gender Equality in the context of Patriarchy, Colonialism and Dual Perspectives. 
1. What is the most memorable part or passage of the book and why? 
2. How does Maiguru embody the struggle of her gender, even as an educated woman?
3. How does Englishness divide mothers from daughters in Nervous Conditions?
4. In what ways does the repression of women manifest itself to Tambu as a child?
5. How does Tambu perceive race throughout the novel?
6. Throughout the novel, Tambu's nervous condition develops. Describe how this happens.
7. Nyasha has financial stability because of her parents' education, but she develops a nervous condition because of a feeling that she is out of control of her own life. How does that occur over the course of the novel?
8. How is the Shona idea of male superiority embedded in Tambu's mind?
9. Ma'Shingayi, Tambu's mother, is the most disadvantaged female character in the novel. She suffers from racial, gender, and financial repression. How does she deal with this situation?
10. If you could ask the author one thing, what would it be? 
Watch the Book Club Discussion here 
SPECIAL GUEST
 With every book club we have a special guest who is an expert on this area.
We're thrilled to have Linda Higdon, Founder of Global Heart Journeys, join us for this important discussion. Linda will share her deep observations of motherhood in Kenya, the role of women and their connectedness to each other, nature and community. Linda has worked with the women of Kenya for 20 years and has led "Women's Journey to Kenya" for the past five years. Linda is an award-winning documentary filmmaker and global champion for women. She combines her nearly 20 years of philanthropic activism with her experience working with the Kenyan women into a one-of-a kind travel adventure called "Women's Journey to Kenya", featured in National Geographic, Forbes, and USA Toda
At Linda's request we will be making donations to FEEDJOY, FEEDJOY is a campaign to get critically needed and urgent food relief to 1000 people in a rural village of Kenya. As stated in the New York Times, "It is not the virus that will kill, but starvation". 
For more visit: https://globalheartjourneys.net/ 
Your Imagination Can Take You Places
Now more than ever, we're finding camaraderie and inspiration through novels. Join us each month as we discuss a different book, suggested by our community, about a faraway land.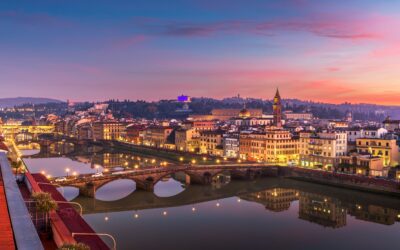 Sarah Winman's captivating novel "Still Life", set in Florence, Italy, brings the magic of chance encounters and kindred spirits to life.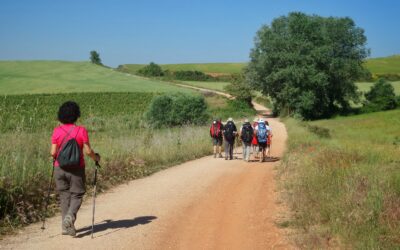 Jane Christmas's funny memoir of her 780-kilometre trek across Spain on the Camino de Santiago to celebrate her 50th birthday and midlife.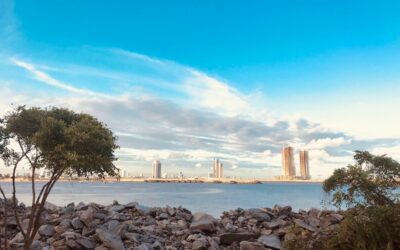 Abi Daré's debut novel, "The Girl With the Louding Voice", is the unforgettable story of Adunni, a 14-year-old Nigerian girl.