Last updated on August 31st, 2023
Featured image: Get swept away to an island like Sardinia with one of these books set in the Mediterranean | Photo by Igor_Tichonow on Envato
Holiday reads to take you around the islands of the Mediterranean
By Tina Hartas, Founder, TripFiction
What is it about the Mediterranean that inspires us to travel? Just the names alone of these islands – Alba, Sardinia, the Cyclades — invoke images of cerulean seas and sunsets. 
There are so many cultures, so much tradition and history crammed into a relatively small and accessible area. Transport is good, whether by boat, train or road, so it is easy to travel to a couple of different countries within a short time. The food, wherever you land, is healthy and delicious, doused in locally grown olive oil and seasonal vegetables. If you can't make a trip soon, we have lined up 10 great titles to transport you to different islands around the Med.
Please note: When you purchase a book using the links below we receive a small commission from the bookseller, at no cost to you. This helps us maintain our website and book club. Thank you!
Want to read books on the go? Try a Kindle Reader. Learn more here.
10 books set in the Mediterranean
Mallorca
1.
The Vacationers by Emma Straub
The Posts are going on their first family vacation in years, and it's going to be a special one: Jim and Franny are taking their daughter Sylvia, son Bobby and his girlfriend, and Franny's best friend Charles and his husband, all the way to Mallorca for two weeks of the sort of relaxation, culture and cuisine that only Europe can offer.
But there are problems. After a transgression with a twenty-three-year-old editorial assistant, Jim has been unceremoniously sacked from his job, and now his and Franny's marriage is on the rocks. Charles and Lawrence are feeling divided over their future, Bobby is mired in debt problems and stuck in a relationship that's pulling in opposite directions and his girlfriend Carmen, a super-fit personal trainer and, at forty-something, far too old for Bobby, seems to have realized her mistake. As for Sylvia, she's eighteen, about to go to college, and determined to lose her virginity before she gets there.
Sardinia
2.
Under a Sardinian Sky by Sara Alexander
For Mina, a London-based travel writer, the enigmatic silence surrounding her aunt Carmela has become a personal obsession. Carmela disappeared from her Italian hometown long ago and is mentioned only in fragments and whispers. Mina has resisted prying, respectful of her family's Sardinian reserve. But now, with her mother battling cancer, it's time to learn the truth.
In 1952, Simius is a busy Sardinian town surrounded by fertile farms and orchards. Carmela Chirigoni, a farmer's daughter and talented seamstress, is engaged to Franco, son of the area's wealthiest family. Everyone agrees it's a good match. But Carmela's growing doubts about Franco's possessiveness are magnified when she meets Captain Joe Kavanagh.
Joe, an American officer stationed at a local army base, is charismatic, intelligent, and married. Hired as his interpreter, Carmela resolves to ignore her feelings, knowing that any future together must bring upheaval and heartache to both families. As Mina follows the threads of Carmela's life to uncover her fate, she will discover a past still deeply alive in the present, revealing a story of hope, sacrifice, and extraordinary love.
(Simius is based on Ozieri)
Sicily
3. The Optician of Lampedusa by Emma Jane Kirby
We have chosen an unusual and very poignant book to represent Sicily. I am sure you are aware of the Andrea Camilleri series, featuring Inspector Montalbano, all titles are beautifully evocative of the island. From an award-winning BBC journalist, this moving book turns the testimony of an accidental hero into a timeless story about human fellowship and the awakening of courage and conscience.
'I can hardly begin to describe to you what I saw as our boat approached the source of that terrible noise. I hardly want to. You won't understand because you weren't there. You can't understand. You see, I thought I'd heard seagulls screeching. Seagulls fighting over a lucky catch. Birds. Just birds.'
Emma-Jane Kirby has reported extensively on the reality of mass migration today. In The Optician of Lampedusa she brings to life the moving testimony of an ordinary man whose late summer boat trip off a Sicilian island unexpectedly turns into a tragic rescue mission.
Corsica
4. Time is a Killer by Michel Bussi (TR: Shaun Whiteside)
 Summer, 1989. Corsica. Fifteen-year-old Clotilde is the sole survivor when her family's car plunges off a narrow road into a ravine.
Twenty-seven years later she returns to the island with her husband and teenage daughter in an attempt to come to terms with her past. But then she receives a letter – from her mother, as if she were alive.
It seems impossible. Clotilde watched her parents and her brother die that day in the ravine. She has lived with their ghosts ever since. But then who sent this letter – and why?
Malta
5. The Information Officer by Mark Mills
Summer, 1942. For the people of Malta, suffering daily bombing raids, the British are the last line of defence against the Nazis. And it is Max Chadwick's job as the information officer to ensure the news the islanders receive maintains morale.
So when Max is given proof suggesting a British officer is murdering local women, he knows the consequences of discovery are dire. With the violence on the war-ravaged island escalating daily, he embarks on a private investigation, hidden from the eyes of superiors, friends and the woman he loves.
But Max finds himself torn between patriotic duty and personal honour in his efforts to track down the killer… an elusive figure always one step ahead of his hunter.
Cyprus
6.

The Island of Missing Tree by Elif Shafak

(our April 2022 Book of the Monthly  – learn more here!)

It is 1974 on the island of Cyprus. Two teenagers, from opposite sides of a divided land, meet at a tavern in the city they both call home. The tavern is the only place that Kostas, who is Greek and Christian, and Defne, who is Turkish and Muslim, can meet, in secret, hidden beneath the blackened beams from which hang garlands of garlic, chilli peppers and wild herbs. This is where one can find the best food in town, the best music, the best wine. But there is something else to the place: it makes one forget, even if for just a few hours, the world outside and its immoderate sorrows.

In the centre of the tavern, growing through a cavity in the roof, is a fig tree. This tree will witness their hushed, happy meetings, their silent, surreptitious departures; and the tree will be there when the war breaks out, when the capital is reduced to rubble, when the teenagers vanish and break apart.

Decades later in north London, sixteen-year-old Ada Kazantzakis has never visited the island where her parents were born. Desperate for answers, she seeks to untangle years of secrets, separation and silence. The only connection she has to the land of her ancestors is a Ficus Caricagrowing in the back garden of their home. In The Island of Missing Trees, prizewinning author Elif Shafak brings us a rich, magical tale of belonging and identity, love and trauma, memory and amnesia, human-induced destruction of nature, and, finally, renewal.
Crete
7. The Island by Victoria Hislop
On the brink of a life-changing decision, Alexis Fielding longs to find out about her mother's past. But Sofia has never spoken of it. All she admits to is growing up in a small Cretan village before moving to London. When Alexis decides to visit Crete, however, Sofia gives her daughter a letter to take to an old friend, and promises that through her she will learn more.
Arriving in Plaka, Alexis is astonished to see that it lies a stone's throw from the tiny, deserted island of Spinalonga – Greece's former Leper Colony. Then she finds Fotini, and at last hears the story that Sofia has buried all her life: the tale of her great-grandmother Eleni and her daughters, and a family bent by tragedy, war and passion. She discovers how intimately she is connected with the island, and how secrecy holds them all in a powerful grip.
The Cyclades
8. The Greek Holiday by Maeve Haran
Four old university friends, Dora, Penny, Nell and Moira, reunite to relive that first hippy-dippy trip together to a beautiful, unspoilt, romantic Greek island looking for sun, sand and sea.
But it's not just about going back to when they were young. Maybe they do have dreams like Shirley Valentine, because, ultimately, they're all looking for something to help them through some difficult times in their lives – whether it's with their career, family or relationships.
What they discover in Kyri is an opportunity to reinvent, be themselves, and contribute to a community that wants their help, at the same time as having fun, being happy and even finding love. But, crucially, they discover the most valuable lesson of all – understanding the true importance of female friendship.
(the fictional locations were researched in Lindos on Rhodes and Milos)
Ionian Islands – Corfu
9. My Family and Other Animals by Gerald Durrell
An absolute classic.
Sometimes it's pretty hard to tell them apart… my family and the animals, that is. I don't know why my brothers and sisters complain so much. With snakes in the bath and scorpions on the lunch table, our house, on the island of Corfu, is a bit like a circus. So they should feel right at home
Elba
10. The Thousand Lights Hotel by Emylia Hall
The Thousand Lights Hotel is the gorgeous new novel from Emylia Hall, author of Richard & Judy Summer Pick The Book of Summers. Set in idyllic Italy, it's the perfect holiday read, for fans of Louise Douglas and Hannah Richell.
When Kit loses her mother in tragic circumstances, she feels drawn to finally connect with the father she has never met. That search brings her to the Thousand Lights Hotel, the perfect holiday escape perched upon a cliff on the island of Elba. Within this idyllic setting a devastating truth is brought to light: shaking the foundations upon which the hotel is built, and shattering the lives of the people within it.
A heartbreaking story of loss, betrayal, and redemption, told with all the warmth and beauty of an Italian summer.

More Books to Inspire You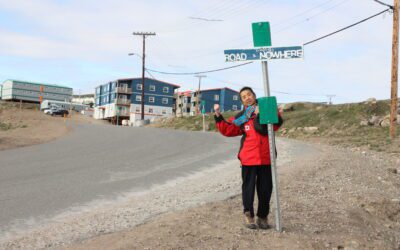 Chinese-Canadian journalist Ruth Lor Malloy, 91, shares her life's work to foster intercultural dialogue and justice for marginalized groups.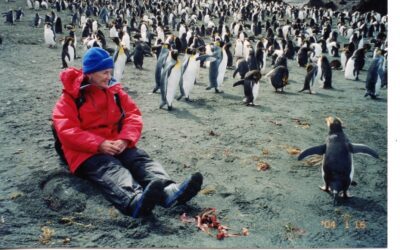 You're never too old to travel solo, says 86-year old author Joyce Perrin in her memoir, "Ants in My Pants". Join Joyce and other 80+ authors on our September 28 webinar.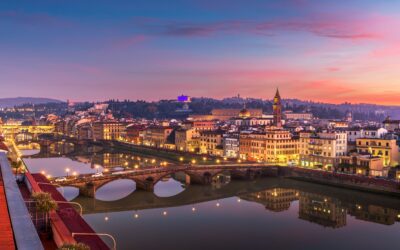 Sarah Winman's captivating novel "Still Life", set in Florence, Italy, brings the magic of chance encounters and kindred spirits to life.