Last updated on November 30th, 2023
Featured Image: Aliénor dancing with an instructor in Havana, Cuba / Photo by Aliénor Salmon
Note: This is the first in a series of profiles of women authors who have written travel memoirs. Research shows that female authors, particularly women of colour, LGBTQIAP+ individuals, and people with disabilities are underrepresented in the literary world.  The intent of this new feature is simple: to provide a place where women's wisdom can be shared with other women. This is not an advertising feature – we select our authors carefully, through a series of interviews, to ensure our philosophies on travel are aligned with JourneyWoman's ethos to seek, learn and teach. If you have a book you'd like featured please write [email protected] to be considered.  To see our recommended books please visit our Book Club page. 
Combining Two Passions: Dancing and Travel
by Carolyn Ray, JourneyWoman Publisher and Editor-in-Chief
If you could do anything you wanted, what would it be?
Aliénor Salmon was working as a happiness researcher in Bangkok when a friend asked her the question that turned life as she knew it on its heels.
The Franco-British Aliénor wanted to learn to dance, and so she set off on a journey to New York City and then Latin America. She danced her way through Mexico, Cuba, the Dominican Republic, Puerto Rico, Colombia, Brazil, and Argentina and learned eighteen dances in total—everything from salsa to cha-cha, reggaeton to samba, tango, bachata, merengue, and more. As she engaged with esoteric customs and cultures, she discovered that every step, pivot, and shake thrums with an undeniable spirit of place.
Aliénor has traveled the world studying happiness, education, and social and emotional development for UNESCO and other international organizations. After graduating from King's College London with a master's degree in war studies, Aliénor worked as a field researcher studying issues related to education in Mongolia and along the Thailand-Myanmar border and then moved to Bangkok, where she worked for UNESCO before embarking on an international dance journey. Aliénor promotes the discovery of cultures through dance and dance's multiple benefits for well-being and personal development. She hosts dance and personal development retreats and events, and she runs a virtual dance studio and nightclub to support dance professionals. Aliénor is currently based in Lisbon, Portugal.
How do you take the first step?
In Finding Rhythm: An International Dance Journey, Aliénor embarks on a dance journey around the world, finding out how each dance tells a story of its country and learning how beautiful life can be when you take the lead.  
With her fearless and candid approach, Aliénor will inspire you to take the reins of your own life–and have some fun along the way. In this dance-travelogue, you'll learn the history and steps of dances like salsa, samba, and tango, enjoy a resplendent meditation on happiness and wanderlust, and receive a life-affirming answer to the question: How do I take the first step?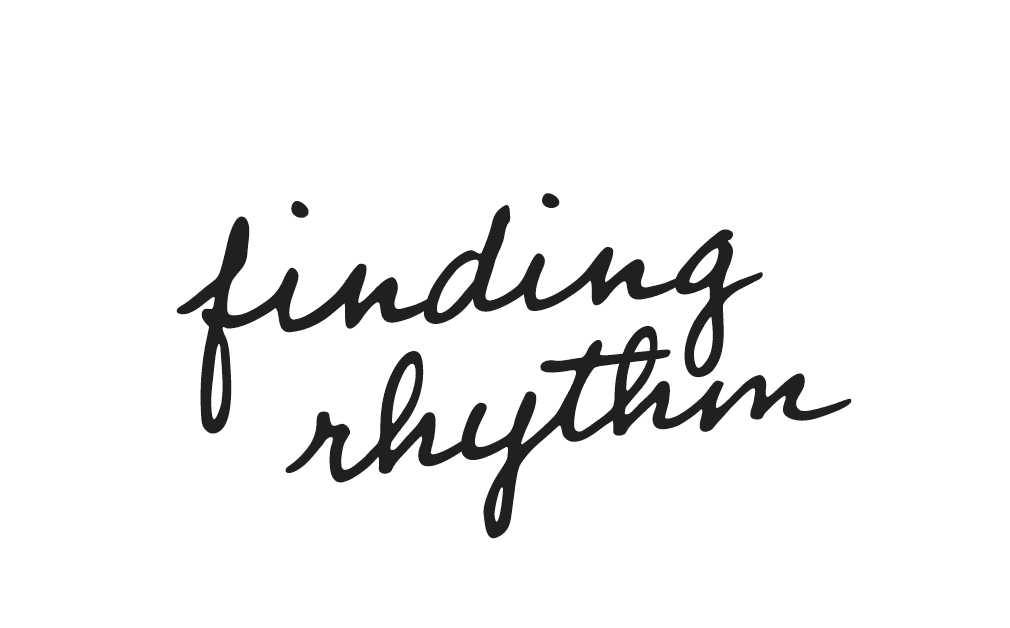 "I had discovered that each style had something unique that it could bring me: Cuban salsa makes me feel soft and feminine, cali-style salsa make me feel euphoric and motivated, while New York style makes me feel elegant and timeless. Samba makes me feel like a queen, brining me a unique confidence that is both powerful and majestic, while tango forces me to embrace my vulnerability through a shared meditative connection that makes my heart feel naked and my toes like they are floating off the ground."
Searching for Connection through dance 
When Alienor originally started to develop this book, her intention was to go to 8 countries in 8 months instead, she spent 10 months and learned 18 dances.
In dance, she found a way to connect with locals and a deep sense of human connection. "Dance is its own language", she says. During the pandemic, dancers can't teach or perform, so she has been hosting donation-based events to support artists. You can learn more and help support dancers by participating in upcoming dances on her website at Bailando Journey.
In our video interview, she shares her favorite dances, and recommends which one those of us who don't know how to dance can start with!
My Q&A with Alienor
Tell me about the storyline. Is there any special significance to the title? 
I was working as a happiness researcher for the UN in Bangkok, Thailand, and during a time of burnout and heartbreak, I asked a friend the question: "What would you do if you could do anything without the limit of time or money?" I didn't expect this question to be returned to me, and as I reflected upon what could spark that flame inside my heart the answer came: I would quit my job and learn how to dance in Latin America. I then embarked on a journey through eight dream dance destinations starting in New York through Mexico, Cuba, Dominican Republic, Puerto Rico, Colombia, Brazil and Argentina learning a total of 18 dances in ten months. This journey taught me a lot more than 18 dance styles, but the stories behind them, their history and new perspectives on life that made me re-evaluate what it means to live fully.
 Who or what inspired you to write this book? How long did it take?
There was never an intention to write a book at first, but simply to embark on this journey to dance. My dear friend Arianna, who is featured in the book insisted that I write about this experience before I left Bangkok. She then introduced me to Bangkok-based travel writer Joe Cummings who told me I should write a book about it. The thought had never even crossed my mind. All of a sudden, this new possibility was born. I started writing the book in June 2017 when my dance journey ended, and the final manuscript was sent to the printer in early December 2020. Writing a book is a long endeavor, not to mention the editing and publishing process. As a child, I loved reading, and growing up I was always good in English language and literature. The idea of becoming a writer was a distant dream that felt impossible so I didn't even consider it. Now that dream has come true!
 Why did you choose (place) as the setting for your book? 
I chose the destinations that were native to the dances that I wanted to learn. For instance Bachata was born in the Dominican Republic, Samba in Brazil, and Tango in Argentina. It was very important to me to learn each dance in its place of origin to immerse myself in its story, history and culture by dancing it with its people.
 In writing this book, what did you learn about yourself that surprised you?
I didn't expect that writing this book would become such a deep introspective and reflective exercise with lessons emerging years after the journey took place. It revealed some of the most vulnerable aspects of myself and how I am striving to overcome them – whether in terms of body image, self-doubt, or romantic relationships.
 What wisdom do you want to share with other women? What's your overarching message?
My overarching message in this book is that life is to be lived fully, and that is impossible without the beauty of human connection. In a world where we are more often looking at our phones than at each other, I believe Finding Rhythm brings a new definition of success as treasuring moments of connection to self, others and the world.
A SPECIAL INVITATION FOR JOURNEYWOMEN
We're planning a special dance party in May for JourneyWoman soon! Check back here for details! 
Women's Travel Tips from
Aliénor
ALIENOR'S TRAVEL TIP FOR WOMEN
Finding balance between being present and fully enjoying an experience and documenting it can be tricky. I would advise to record things in notes or recordings on your phone, as well as photos or videos. I would find that simply looking at an photo would trigger a number of memories that helped me recall the emotions and senses that I experience in that moment. I would also encourage women to journal their experiences as part of a daily reflection through freewriting, and to just let all the words pour onto the page.
HER FAVOURITE DESTINATION
Now this is another impossible question, since I love to be everywhere! I guess I would have to go with Havana, Cuba simply because it is one of the places I keep going back to and where time is still. The experiences are like no other! I recommend staying in a casa particular (local homestay) and to have private salsa classes with a teacher who also takes you out dancing in the evenings so that you can immerse yourself in the incredible music and dancing! Definitely bring all toiletries, sun cream, shampoo etc. as it's quite difficult (or expensive) to get hold of there.
FINDING INSPIRATION
I have to recommend a book that was an inspiration for writing mine: "A Fortune Teller Told Me" by Tiziano Terzani. I read this book back in 2013, and was captivated by this journalist's mission to reveal the stories, history and culture behind different places in South-East Asia by visiting their fortune tellers. It brought a new layer of discovery that would be impossible through the tourist route, and inspired me to use dance as my lens to gain insight into local life.
HOW TO CONTACT ALIENOR 
I am most active on instagram @bailandojourney and my website bailandojourney.com where I share articles on my blog, upcoming dance retreats (when we can travel again), as well as dance workshops and happy hours as part of my virtual dance platform to support artists struggling in the wake of COVID-19.
 YOU CAN BUY THE BOOK HERE 
JourneyWoman readers get a discount through Apollo Publishers with code DANCE35
Book reviews: A journey through cultures…  
"A cross-cultural journey recounted in lively, lyrical prose packed with insight and inspiration. . . . Anyone interested in expanding their cultural vocabulary will enjoy this memorable memoir."
—Booklist
"Can you dance away the hurt? Aliénor Salmon admirably and gamely throws herself—or should I say jetés herself—into answering this question, yielding a lovely portrait of both a woman and an art form."
—Henry Alford, author of And Then We Danced, Big Kiss, and How to Live
"Aliénor Salmon doesn't just walk the talk, she dances it. Timely, insightful, and practical, Finding Rhythm reminds us of the importance of not just knowing but actually embodying powerful research on how to be resilient and find happiness in a constantly changing world."
—Shawn Achor, New York Times best-selling author of The Happiness Advantage, Before Happiness, and Big Potential
"Finding Rhythm is the story of a woman's search for authenticity, connection, and creativity in an overly rational world. It beautifully captures the power of dance as a tool for self-healing and allowing our inner child to cultivate joy to discover our true essence." 
—Dr. Nicole LePera, The Holistic Psychologist
"A journey through the many rhythms of Latin America, Finding Rhythm shows sincere appreciation for Latin Americans, their warmth, and close social relationships. Aliénor Salmon reminds us about the central importance of human connection as the key to our happiness in the journey of life."
—Mariano Rojas, happiness economist and former president of the International Society for Quality of Life Studies
"With Finding Rhythm, Aliénor Salmon brings Latin America's rich cultural heritage to life through a vivid, accessible, and entertaining story."
—Tim Curtis, anthropologist and UNESCO cultural heritage expert
"As she dances her way through Latin America, Aliénor Salmon offers a fascinating inside glimpse of local life. Think Bourdain, but with dance instead of food, and buoyancy over cynicism. Finding Rhythm strikes a balance between research and adventure that will make you feel like you are there."
—Joe Cummings, travel writer and best-selling Lonely Planet author
"An incredible story of stepping out of your comfort zone. Discover how dance can help you build confidence, find freedom, and truly bring out your best self."
—Griselle Ponce, world renowned Salsa dancer best known as The Mambo Diva
About the JourneyWoman  
Have you written a book you'd like to see profiled on JourneyWoman?  Sharing our travel stories is an important part of the cycle of travel, where we seek, learn and teach. It is through our stories that we share our wisdom with other women.  
There is no charge to be profiled, but it is at our discretion. Our overarching objective is to support women storytellers and help our voices be heard.
LOVE BOOKS? JOIN THE JOURNEYWOMAN BOOK CLUB! 
Every month we recommend a different book that takes you on a new adventure. Book club meetings are held on the third Wednesday of each month at 8 pm EST. 
Learn more here.