Last updated on November 19th, 2023
Brenda's story of rejuvenation takes her to Paris
By Amanda Burgess, Editor, JourneyWoman
In 2011, after teaching art at the college level for over 25 years, JourneyWoman Advisory Council member Brenda McCrank applied for and was granted a planned year-long sabbatical. She wasn't looking for a break from a job she loved. Yet she understood that taking a temporary leave from teaching meant she could get back to creating her own art.
"I was seeking spiritual renewal – to leave a job I loved promised to be one of the most difficult decisions I was ever going to have to make. Divorce was easy compared to this," she says. "This was a new type of leaving. Leaving something I loved to go towards something else I loved and accepting it as a natural progression. There was a lot of trust involved in moving forward and upsetting the status quo in this decision."
Before she left, one of her students asked her a simple question that crystalized things for her: Why do you draw? Without hesitation, she heard herself say that it was a form of meditation.
"I would be able to go into the privacy of my own studio and find the solitude of concentration without distraction. Teaching doesn't allow this. Heck, the minute I stepped in the door, I had people asking me questions. Even when I was in the washroom, there were questions," she laughs. "I knew that by diving back into my own personal practice, it would allow me to come back and share even more insights with my students."
The first thing McCrank did when her sabbatical began was cut off her cable and unplug her TV. She didn't want to become dependent on late-night take-out and TV. She set up a daily schedule for herself the same way one was set for her when she was teaching – and discovered the joy of filling it up with all the things she missed doing.
"It is said, 'when the student is ready, the teacher appears.' I wasn't out the door when a friend sent someone to come talk to me about doing an illustration project. It was a dream job," she says.
McCrank was hired to create illustrations for a children's book, Love You, based on the lyrics to the song by American singer-songwriter and original member of The Free Design Sandra Dedrick. She went from addressing the singer as Sandra to calling her Sandy within a week. The project was a labour of love that Brenda took from charming sketches to whimsical full-colour illustration, photographing the process and publishing it online for her students and sabbatical reporting.
Next, she packed up her studio and headed to Paris, France for three months. She'd done something quite out of character: She'd rented a tiny apartment next to the Metro station at Place de la Republique sight unseen from an online rental agency.
"One night prior to leaving, I woke up in a panic. It had dawned on me that the apartment I'd rented might not exist and the money I'd sent to Monserrat Casanova had disappeared into thin air," she says. "When I arrived in Paris and called him, he said he could meet Madame there a day early to let me in right away."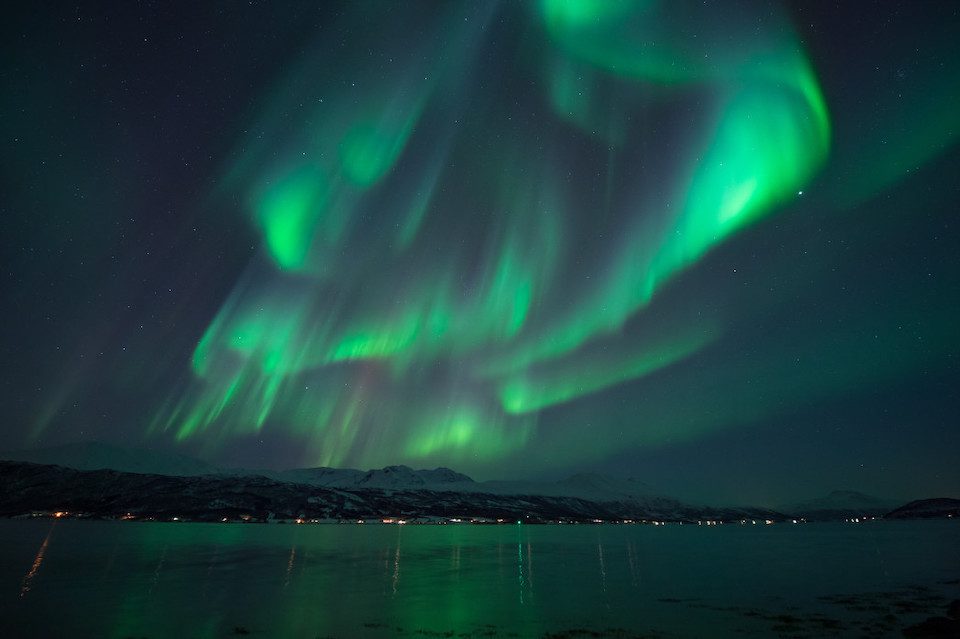 We reveal the top seven Once-in-a-Lifetime Travel Experiences recommended by women, including the Northern LIghts, the Camino de Santiago, Canada's Rocky Mountains, a Safari in Africa, an Antarctica expedition, Machu Picchu and Bali.
read more
Anxiety-fuelled imaginary crisis averted.
As she had at home in Toronto, McCrank created strict routines in Paris. She joined a yoga studio and bought a mat as soon as she landed in the city. She spent her mornings writing and her afternoons walking the city.
"Europe treasures education and professors, which meant I was able to get an anytime, walk-in, no-questions-asked-pass into the Louvre and the Pompidou Centre for under $100 by showing my sabbatical approval letter from Sheridan," she says. "I spent almost every afternoon in one of these two facilities and if I wasn't there, I was in Musee D'Orsay, the Jeu de Paume or some other gallery or art institution. Evenings were spent cooking and eating leisurely – all the fancy foods I'd found and brought home after stopping at local markets."
She used the Paris apartment as home base, visiting a mentor and his wife in the south of France. They toured Avignon, visiting markets and the Palais des Pape, strolling the Pont d'Avignon. She hopped a flight to Venice from Marseilles and stayed there for a week, allowing herself to get wonderfully lost. She caught a train south to revisit Florence where she'd studied decades earlier with the Ontario College of Art & Design on their one-year, independent, off-campus classical art studies program.
"I stayed in an apartment next to where I'd gone to school beside Santa Croce, a few blocks from the Uffizi Gallery where I was able to book tickets to see some beloved artwork and my favourite Artemisia Gentelischi paintings," she says.
She'd read about the artist in Germaine Greer's The Obstacle Race prior to visiting Florence as a student, and viewed her work secreted away in the Vasari Corridors for only a few short moments before being hurried along on a tour arranged by her teacher.
"It was now out of hiding and I was able to see it, on my own, at my own pace, in the Uffizi Gallery, and there was a retrospective of her work at a small gallery in Paris that I was able to see on my own, as well," she says. "The luxury of pre-scheduled time alone. There is nothing like it."
When she returned home to a Toronto heatwave that was more intense than any she'd experienced in Singapore, she decided, in a burst of creativity, to paint her bedroom lime green so she would feel like she was waking up in a garden.
Once the room was dry, she packed a month's worth of clothing and a week's worth of groceries on her folding bike and headed to Gibraltar Point on Toronto Island to attend a writing residency she'd applied to and was approved for. She hunkered down for a month in her own private writing studio to work on a novella she'd started in 1996.
"I'd been looking to renew my art and writing practices and avoid teacher burnout – and it was a test run five years before retiring," she says. "I learned that I could do this, that half the fun is in preparing for what might happen, and that it doesn't ever happen as you've prepared it. Having prepared ahead allows you to problem-solve creatively. I began journaling and set up a blog a year before going –every day adding more and more pertinent information online where I and others could benefit from the info I was collecting on my destinations."
[rev_slider alias="renewals"][/rev_slider]