Last updated on July 23rd, 2023
Featured image: Hop on the train and enjoy one of these five day trips from Paris | Photo by RossHelen on Envato
These five day trips from Paris are all under two hours away
by Leyla Alyanak
If you'd like to see different facets of France without having to battle traffic, these five day trips from Paris by train are all under two hours away.
We love Paris and tearing ourselves away, even for a day, may be hard.  But if you make the effort, these day trips from Paris will whisk you away for a day of discovery, each into a different universe.
Five day trips from Paris
One of the draws of Paris – beyond its glory and beauty, of course – is its position as France's chief railway hub, allowing you to radiate from the capital with ease.
1. Paris to Blois
If you've been dying to visit the regal chateaux of the Loire Valley but don't have a car and your time is limited, this day trip from Paris might be your chance.
First, the city of Blois has one of the most intriguing castles in the region, built over several reigns. As a result, each of its façades dates from a different era, ranging from the Middle Ages to the Renaissance. It's a ten-minute walk from the train station and right in the center of town, making it an easy visit.
If you have a bit more time, you can hop on a shuttle bus to visit several nearby chateaux – like Chambord or Cheverny – or even cycle to Chaumont.
While you're in Blois, drop by the Maison de la Magie, the Magic House, for something dramatically different from the classical castles nearby. While in town, wander around and enjoy the small, winding streets with their ancient paved stones and half-timbered houses.
Just be aware that trains from Paris to Blois leave from the Gare d'Austerlitz or Paris Montparnasse 1 & 2, so check to make sure you end up at the right station.
Blois Chateau in Blois, France / Photo by @offbeatfrance
2. Paris to Lyon
At two hours from Paris on the high-speed train, this makes for a long day trip but one that is worth the effort, as Lyon distinguishes itself in many ways, including its gastronomy, Roman ruins, glorious murals and secret tunnels, not to mention its silk-weaving history.
To many French, Lyon is the country's gastronomic capital. It is the home of Paul Bocuse, one of the world's most famous chefs, and namesake of Lyon's delectable Halles Paul Bocuse, the luxurious indoor food market which showcases Lyon's top food producers, from cold meats and cheeses to delightful seafood and precisely prepared pastries. Les Halles is less than a 10-minute walk from the Lyon Part-Dieu train station (I try to time my Lyon arrivals just an hour before lunch each time I visit).
A fun way to spend a day in Lyon is to chase either its murals, its secret tunnels, or both. The murals are scattered throughout the city, with a few in Lyon's center, whereas the passageways are mostly in Old Lyon and in Croix-Rousse, where you can also visit artisans and museums related to silk. Lyon was, after all, Europe's silk capital for a time.
Lovers of Roman ruins will make an obligatory stop at the Lugdunum amphitheater and museum for a glimpse of this important Gallo-Roman city. The ruins are near the Fourvière Basilica, which you can reach via the Funicular for a spectacular aerial view of the city. And when all that wears you out, head for the Old Town, grab a café or an ice cream, and watch the Lyonnais (and the tourists) amble by.
Mural in Lyon, France / Photo by @offbeatfrance
3. Paris to Nancy
Nancy is a lovely city in many ways but there are really two major reasons to visit: its Art Nouveau heritage, and Place Stanislas, one of France's favourite squares and part of a UNESCO-protected complex. At under two hours from Paris, Nancy is the perfect day trip for art lovers.
For a number of reasons related to war and migration, artists congregated in Nancy, not far from the German border, in the latter part of the 19th century, creating the Ecole de Nancy, or the Nancy School of Art Nouveau. They left behind a spectacular heritage of stylish mansions, and two museums that are absolute musts for lovers of this period in art history: the Villa Majorelle, once owned by the furniture designer Louis Majorelle, and the Musée de l'Ecole de Nancy, filled with Art Nouveau furnishings.
Have lunch near the giant Place Stanislas, and if you're eating indoors, at least try to have your coffee in one of the many cafés that border the Place. Not only is this an experience in people watching, but the architecture of the square will keep your eyes busy at least through dessert.
Art Nouveau in Nancy, France / Photo by @offbeatfrance
4. Paris to Reims
Welcome to the capital of Champagne, the drink, not the region. A walk down the streets of Reims will confront you with names of champagnes you may well be familiar with… Pommery, Taittinger, Veuve Clicquot, Ruinart, and plenty of smaller family producers. Many are within walking distance of one another, reachable by public transportation, or easily accessible by Uber.
Reims is also the city where, traditionally, French kings were crowned, 29 of them (or 31 or 33, depending on which expert you rate), including the well-known Louis XIV, XV and XVI.
Stop by the Reims Cathedral, a masterpiece of Gothic architecture. It is larger than Notre-Dame in Paris, and so culturally significant it is protected on the UNESCO World Heritage List. Destroyed during World War I, it was rebuilt and now includes three magnificent stained glass windows designed by Marc Chagall, located behind the main altar. It survived World War II and was the site of the German capitulation; you can visit the room in which it was signed at the Musée de la Reddition.
A woman enjoys a glass of champagne in front of the Reims Cathedral / Photo by RossHelen on Envato
5. Paris to Versailles
While the Chateau de Versailles is barely minutes from the heart of Paris, I've included it here for the following reasons: 1) it will take you all day to visit, 2) you'll take the train to get there, and 3) you cannot visit Paris without at least dipping your toes into the gloriously gigantic building and grounds which Louis XIV made famous with his extravagant court etiquette.
Make sure you read up before you go, and leave plenty of time for wandering, because Versailles is just as magnificent outside as it is inside.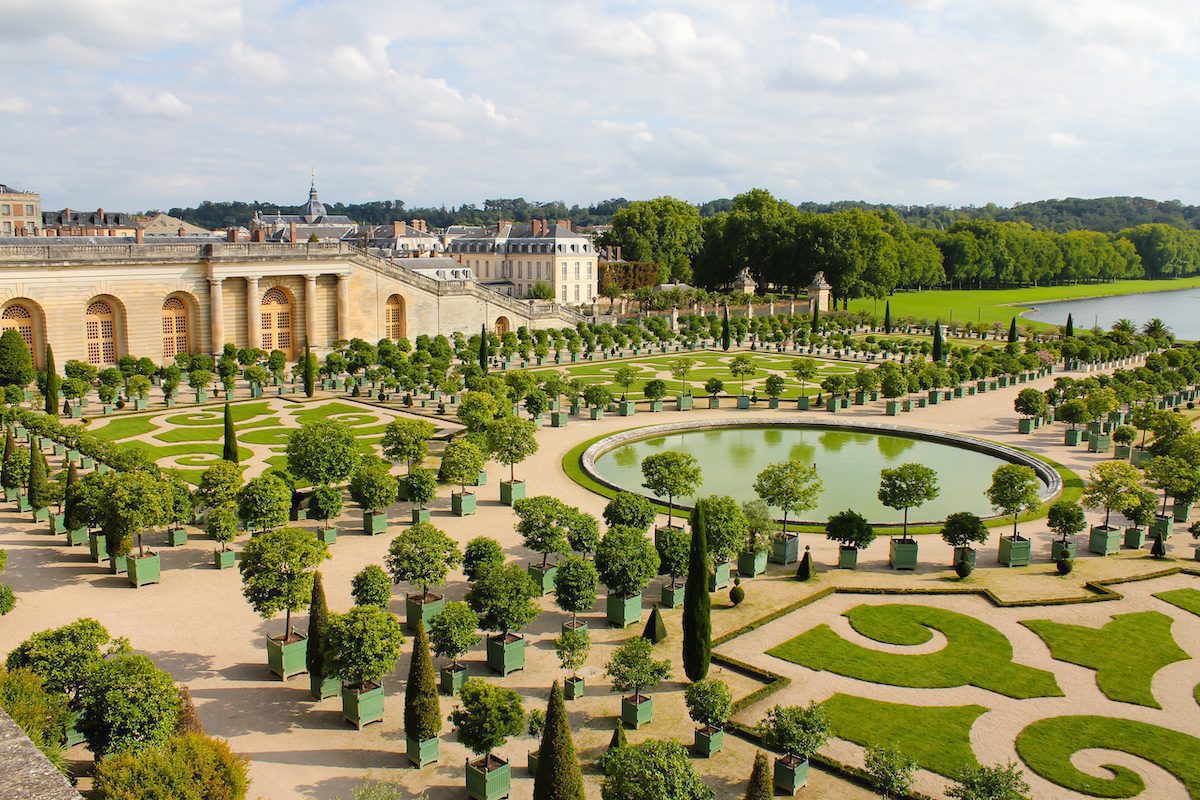 The gardens of the Royal Palace of Versailles near Paris / Photo by aliliya on Envato
More Ways to Stay Longer in One Place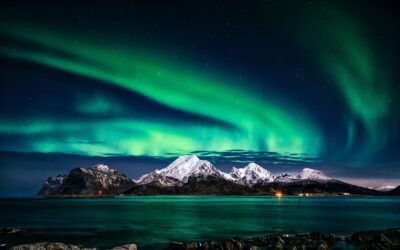 August's featured solo travel deals for adventurous women from women-owned businesses in our Women's Travel Directory. (Sponsored)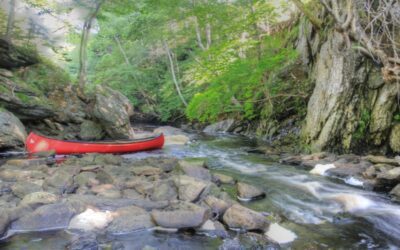 For the past eight years, Sandra Phinney has been thinking about—and trying to put into practice—what she's learned about slow travel at home.
Swan Hellenic is offering JourneyWoman readers no single supplement to support solo women on its luxurious cultural expeditions. (Sponsored)