Last updated on November 19th, 2023
Featured image: Capital of Iceland, Reykjavik, view from the Hallgrimskirkja Church / Photo by By 
nzooo
on Envato Elements
Three reasons to venture to Reykjavik, Iceland solo 
By Marisa Pooley, Guest writer
Reykjavik wasn't exactly high on my list for visiting, but when my girls' trip to Ireland was canceled in 2020, I was stuck with an Icelandair travel credit and two years to use it or lose it. I decided to make Iceland my first solo trip. 
After getting covid very early on–and dealing with long-hauler symptoms for more than a year afterward, I was really nervous to potentially get it a second time. Traveling, which has been a long-time love of mine, seemed out of the question. But with case numbers dropping, my booster shot kicking in and my travel credit nearing its expiration, I felt the urge to travel.
While I've traveled alone for business around the U.S., and of course there were those weekend trips while I studied abroad in Italy, I've never truly planned a vacation alone. Now in my 30s, single and ready to swap out my work-from-home-sweatpants for my passport, I thought "Why not Reykjavik?"
When I announced I was going to Iceland alone as a 5'2" female, my friends were concerned. As soon as I arrived, I knew their misgivings were unfounded. It was the perfect, safe solo destination for me, and I think it will be for you too.
What I found in my four-day trip to Iceland was adventure, mindfulness, joy and gratitude–all of which I attribute to traveling alone. Reykjavik was the perfect place to break out of my pandemic stupor and feel like myself again.
Three Reasons to Go Solo in Reykjavik
One: It's easy to get to and navigate
From Denver, Iceland is a seven-hour direct flight. That's just three movies away, or if you're lucky and can sleep on planes, a full night's sleep. By the time you wake up, you've arrived at the edge of the world. The airport is small and options for getting to Reykjavik City (about 45 minutes from the airport) are endless. The local bus system makes navigating a piece of cake, and the city is completely walkable.
Plus, walking allows you to truly see the nooks and crannies of the city: the street art adorning each corner; the colorful buildings and homes that punctuate what can otherwise be a gray, cloudy sky; and the narrow city streets which open to a backdrop of Atlantic Ocean inlets meeting snow-capped mountains.
I logged about seven miles daily, which allowed me to pop into bakeries whose windows were filled with croissants I had to try or into cafes where locals gathered over afternoon lattes and hot waffles. It allowed me to truly see the city. Not to mention, everyone speaks perfect English, so if you do get lost, there are ample people to help.
Rainbow Street or Skólavörðustígur Street was painted in rainbow colors, and became permanent in 2019 /Photo by
aiden patrissi
on
Unsplash
Two: Reykjavik is friendly and safe
Reykjavik locals are among the friendliest people I've met while traveling. Before I went on vacation, I was worried I'd feel lonely. I even bought a purse big enough to carry books and a sketchbook in case I felt alone while dining.
Not long after I arrived, I realized that boredom and loneliness would not be an issue. Shop owners, waiters and bartenders were not only happy to serve me, but eager to chat. The concierge at Thingholt by Centerhotels (one of my favorite hotels I've stayed in. The spa and breakfast–both of which are included in your stay–are not to be missed.) could not have been friendlier, happy to give me advice on where to eat or grab a drink. The bartender at Kaldi was thrilled when I told him I'd come to Iceland for vacation, not just for a stopover, and pulled up a chair to chat while I drank his gin and tonic made with all local ingredients.
Instead of pulling out my sketchbook to stave off loneliness, I drew because I felt inspired by the live music at Bókabúð Máls og menningar or the Icelandic cod at Matur og Drykkur. Reykjavik's population is less than 150,000 and has an incredibly low crime rate. There are no "bad neighborhoods" to accidentally wander into. In fact, the only sign of misbehavior in the city is the occasional graffiti-tagged fire hydrant. Otherwise, it felt like I'd joined a tight-knit community happy to celebrate and enjoy life.
Not once did I feel like I needed to quicken my pace to avoid sketchy men or carry my keys in one hand and my phone in the other in case I needed to defend myself or call for help. Plus, in springtime, the sun sets late, at about 9 p.m., so even if you don't want to wander out after dark, you can enjoy a full day before heading to bed.

Three: Natural wonders, food and prices
I am a city girl with an appreciation for the outdoors. And in Reykjavik, you have the best of both worlds.
For example, the Blue Lagoon – one of National Geographic's 25 wonders of the world is a short bus ride from downtown. The blue water is tinted by silica and other minerals from the lava bed while geothermal water is pumped in from the sea. I spent three hours relaxing, reflecting and feeling grateful in the warm blue waters while a silica mud mask cleansed my pores. It gave me time to reflect on the past two, challenging years and to renew goals for the future. It allowed me to truly be present and forget work and the pressures of my daily life.
Though I'd been warned that Iceland is expensive, I was pleasantly surprised. I found prices to be comparable to Denver (which has admittedly become expensive, but at least I'm used to it).
A cup of coffee and a croissant was about $8. I treated myself to dinner at Dill,
Iceland's only Michelin-starred restaurant, and it cost the same as a beer dinner in Denver. Plus, the food and experience were incredible. Filled with lamb, cod, arctic thyme and wasab, each dish was more nuanced and remarkable than the previous.
Reykjavik is a solo traveler's haven. With every step in the city, every bite of local lamb, every sip of Icelandic beer, I felt grateful. Grateful to have given myself this gift. It would have been fun if I'd been there with a friend or a significant other, but by being there alone, it was even better than fun, it was medicinal.
Marisa Pooley
When she's not working, Marisa loves to travel. Her favorites include Reykjavik, Mexico City and Perugia, Italy – where she previously lived and worked for the first zero-emissions vineyard.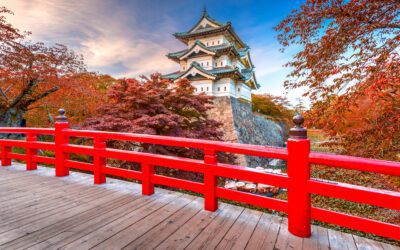 When it comes to 2023 travel, 12 countries top the list for solo women over 50, according to our latest survey results.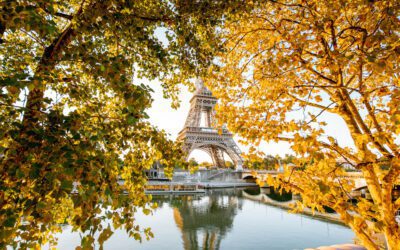 Five shoulder season travel destinations recommended by women that offer lower costs, less crowds, and unique experiences.
Diana Eden shares her story of fitting three days' worth of Iceland travel into two days, and how to prepare for the unexpected while travelling.