Last updated on November 19th, 2023
Finding the perfect trail for seniors
By Anna Hobbs, Guest Writer
About the time a renowned fitness guru was touting—yet again—the virtues of walking for seniors, I learned about Switzerland's 'year to hike.' It was a lightbulb moment. Why not make our annual get-away a healthy one and explore a corner of that beautiful country on foot?
The Swiss love to hike. So much so that the country has seven national long-distance trails that criss-cross mountains and valleys, each one divided into various stages. With over 64,000 kms to choose from, there had to be something tailor-made for my husband and me.
Which hiking trail to choose? 
The Alpine Passes Trail, dubbed 'the wild one,' sounded like the perfect workout for wanna-be Olympians eager to scale hulking, 4,000-metre peaks. Definitely not what I had in mind. The Via Alpina was described as 'a picture postcard hike,' which had appeal until a 2,778-metre climb was mentioned.  Probably not for us either.
But the Jura Crest Trail, described as 'the gentle one,' with easy-to-moderate hiking paths, sounded like a Goldilocks choice. Just right for us.
Chillon Castle Lake in the French linguistic region, photo provided by Switzerland Tourism
The Jura mountains are a sub-alpine range that forms a gentle arc from the Rhine Valley in the northeast to the Rhone Valley in the southwest, where it follows along the border between Switzerland and France. The 320-kilometre (99-mile) trail that starts near Zurich, passes through two linguistic regions—German and France—ending 15 stages later in the town of Nyon, 26 kilometres (16.2 miles) from Geneva. Along the way, we learned that it offers hikers a rolling panorama, jaw-dropping scenery, picturesque villages, pleasant accommodations and delectable Swiss dishes, along with award-winning wines that are only available locally. We were hooked. With input from Switzerland Tourism and Eurotrek, we set about planning our self-guided hike.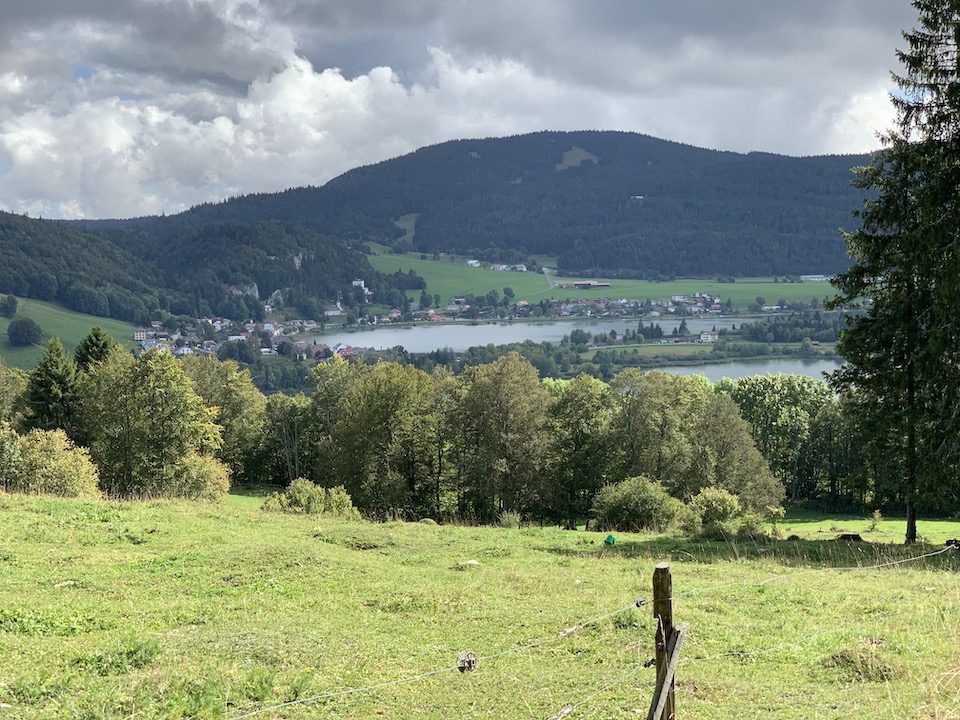 There's little more mind-clearing and spirit cleansing than taking a long walk in the great outdoors. There's little wonder, then, that women have been hitting Canada's trails in record numbers since the start of the pandemic. Our recent What's Your Travel Lifestyle? survey showed that almost 70% of women travellers favour adventure travel activities like hiking and walking.
Anna Hobbs in Switzerland
The Jura Crest Trail: The 'just right trail' 
Our starting point, near the Jura's south end, was the pretty little village of Le Pont. It sits on the curved shoreline of lac du Joux, the highest mountain lake in the Jura range.  Due to its proximity to France, it was here during World War II that a group known as 'passeurs' smuggled hundreds of allied prisoners of war and Jews through the now peaceful forest, into safety in Switzerland. Reminders of their plight are still visible. 
We passed through tranquil forests, crossed rolling limestone plateaux, trekked along narrow grassy paths, over gravel roads, down pebbled hills, climbed ancient stiles in farmers' fields, and amongst alpine meadows. All along the way, we were awed by magnificent views and the calm beauty of the countryside. 
On day one, a gentle morning climb brought us to Le Chalottet, a reinvented dairy barn, that's now a popular restaurant, famous for fondue. For centuries, people living in the mountains relied on fondue as a winter staple. At Le Chalottet, it is a must-have menu favourite from April to October. The bubbling pot—into which we dipped, and dipped, and dipped hunks of rustic bread—held a blend of three cheeses, infused with wine and garlic. We discovered that Chasselas wine—the full, dry, fruity white for which Switzerland is famous—was the perfect accompaniment. Fortunately, the remainder of the day's walk was downhill. By the end of the day, our packs felt fine, and—much to our delight—so did our legs.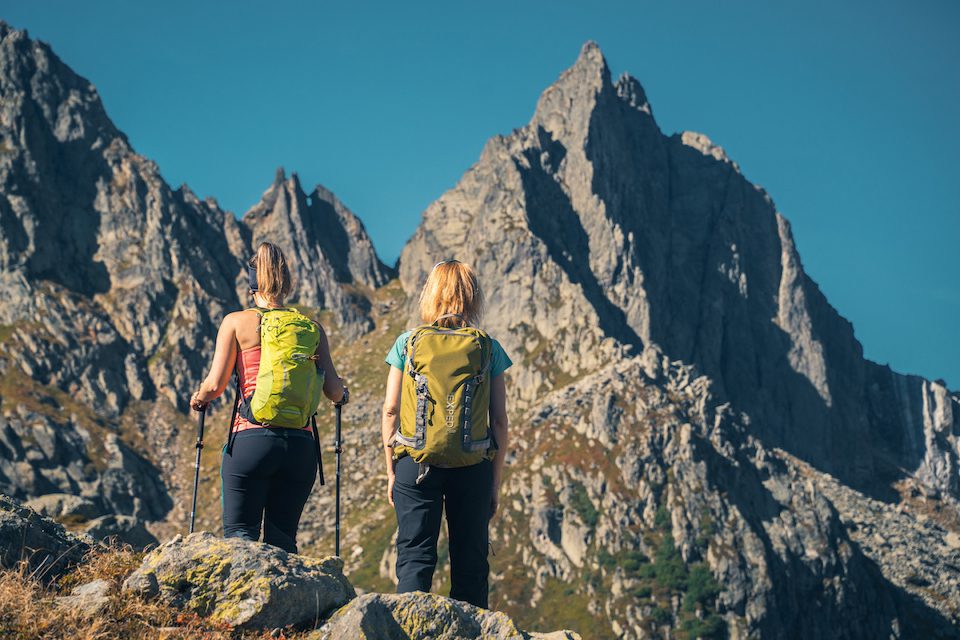 Hikers enjoying the alps in Switzerland
Time for a chocolate break!
Day two was a little more challenging and there were moments when we thought our daily in-training walks at home might have included more and higher hills. Except for a few up-hill challenges, Jura Crest proved to be an easy trail, requiring only a moderate level of fitness. The secret, we discovered, was realizing when it was time for a  chocolate break, (chocolate being de rigueur in Switzerland), have lunch or knock off for the day. We were guided by the bright yellow markers along the route, not once having to wonder which way to go, as we chalked up about 10 kilometres (6.2 miles) a day.
It wasn't unusual to walk for several hours without seeing anyone, but despite the serenity and solitude of the countryside, we were seldom far from civilization. The oh-so-reliable Swiss rail system provides several entry points along the trail, making it easy to hop on a train if we decided not to hike all the way to that night's lodgings. We carried our day packs but the tour company Eurotrek looked after moving our bags from one boutique hotel to the next, and then to the agritourism B and B where we spent the last night. Eurotrek also provided maps and notes and were a phone call away in case of an emergency. 
Our trek ended in Nyon. The cultural heritage of this town dates back more than 2,000 years to the Celtic Helvetians. We explored the town on foot, capping off the adventure with more traditional fare—Malakoff cheese balls, and more wines of the region.
When to go 
We collected memories galore, but the one that we will cherish forever occurred on the first day. Rounding a curve on the trail, we came alongside a vibrant green pasture where a herd of cows was contentedly grazing. Around each neck hung an enormous bell. Each one unique. Tout ensemble, cows and bells created a glorious symphony. We were mesmerized. Having spent the summer in this mountain paradise, these bell-clanging bovines would soon participate in an age-old tradition. Garlanded in flowers, they parade down from the hills to winter in the valley.
We talked about returning to enjoy all this once again. Or perhaps conquer another of 12 stages of the Jura Crest Trail.   
The best time to hike the Jura is between May and October. We chose to walk in  mid-September, after the crush of summer tourists and before the weather turned unpredictable. Autumn in Switzerland is both sweet and golden and an ideal time to take to the trails. 
How to get there
Direct flights from North America to Switzerland are available by SWISS, Air Canada, United Airlines, and American Airlines from all major gateways. Swiss Air offers direct flights from Montreal to Zurich and in summer, also from Calgary and Vancouver. There are direct flights from five US cities.
The most convenient ticket for public transportation in Switzerland is the "Swiss Travel Pass", including all trains, boats, city transportation, postal buses and entrance to over 500 museums as well as 50% reduction on cable cars.
For more information on hiking in Switzerland, visit www.myswitzerland.com or www.eurotrek.ch
Disclaimer: Switzerland Tourism covered accommodation and meals for Anna on her trip but did not review or approve the content. All opinions are strictly hers.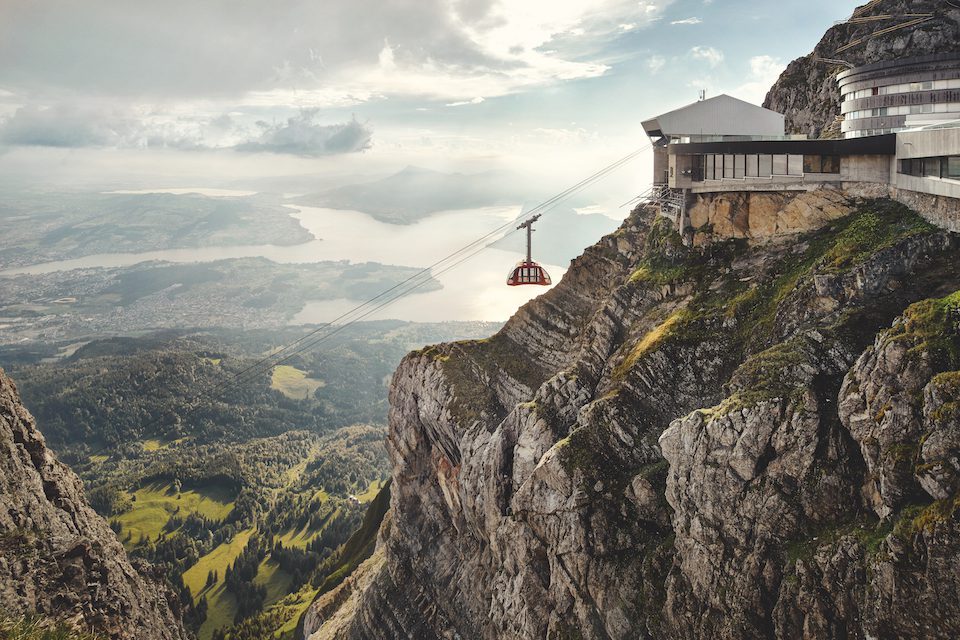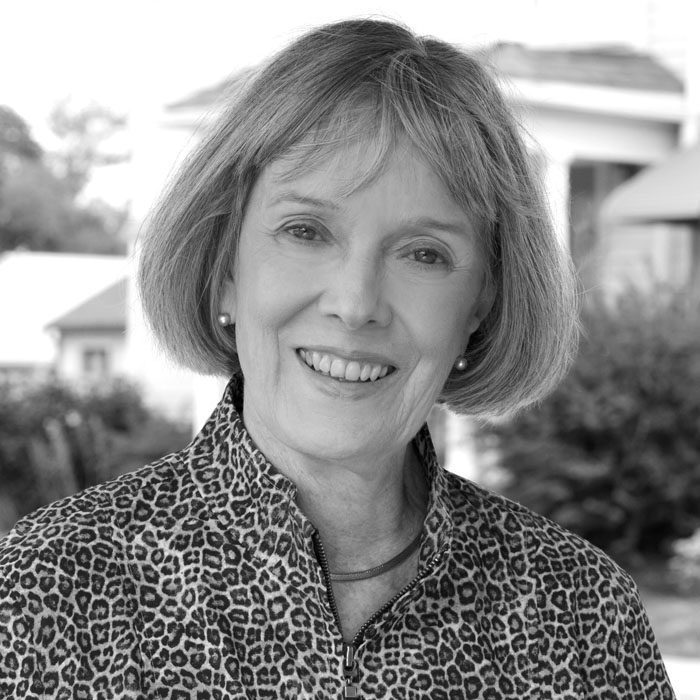 After a fulfilling 25-year stint on the editorial staff at Canadian Living, Anna turned to freelancing—travelling  from coast to coast to coast in Canada and around the world, particularly in search of wine and food. When she isn't on the road, in the air, or on the high seas, she and her husband cherish life in the scenic Purple Hills of Central Ontario. 
Sandra Phinney's journey through Nova Scotia's UNESCO Cliffs of Fundy Geopark, is a reminder that travel is often about letting things unfold.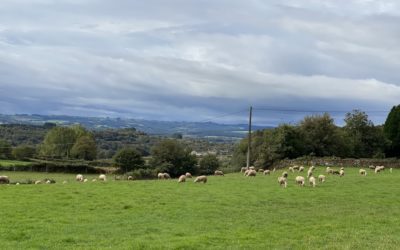 Even the world's most famous pilgrimage, Spain's Camino de Santiago, has some surprises for experienced walker JourneyWoman Publisher Carolyn Ray.
Biking for all ages: experienced women cyclists share bike safety tips, life lessons and benefits of being a member of the Ontario By Bike community. (Sponsored)