Last updated on November 3rd, 2023
Featured Image: Rosemary riding her Moustache ebike on the Arrow River trail near Queenstown, NZ
Ebiking is the new must-do in New Zealand
by Rosemary Neave
To find the best biking trails in New Zealand, it helps to know a local. I love the freedom of cycling – for me, it is contemplative. Mind you, I am not an extreme cyclist – my road less travelled is more likely a 3 metre wide well-surfaced pathway. Slow enough to enjoy the scenery, but fast enough to make progress to the next stop – hopefully with a coffee along the way.
The popularity of ebikes is surging 
With an ebike, I don't even need the wind at my back.  Ebiking is the new must-do in New Zealand, and wearing lycra is not compulsory.
New Zealand is famous for its Great Walks which were often at capacity before Covid.  Now it seems cycling – and more especially ebikes – are claiming space as a 'must-do" when visiting New Zealand.  Locals have taken to biking in a big way and ebikes especially are racing out the door, many sold out before they even arrive in the country. 
According to the latest research, more people in New Zealand are planning to buy an ebike or escooter than are planning to buy an EV car. The survey also showed that  among 55 to 64-year-olds, 23% are planning to buy an ebike/scooter, with 18% of over 65s.
Conservative but affable Prime Minister John Key was also minister of Tourism when he came up with the idea of a cycle trail the length of New Zealand. One story is that he had the idea while shaving one morning in 2009.  His New Zealand Cycleway project become the National Cycleway Project – aiming to link up and extend the network of existing paths.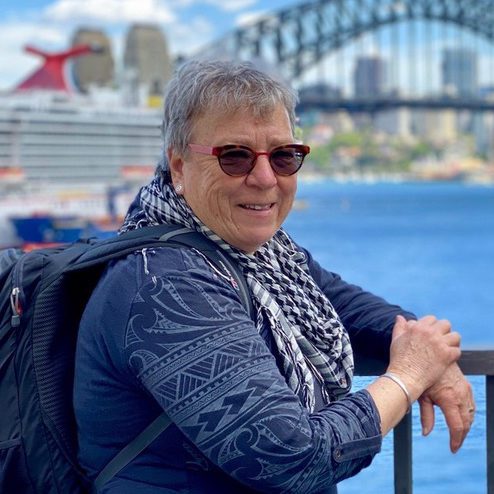 Rosemary in Sydney, Australia
The rest is history – Covid and Climate Change helped the project along, as well as increased government funding for cycleways.  Now almost every city and town in NZ is working on a cycleway.
My Recommendation: #Lovemymoustache 
For those who want to discover the best biking trails in New Zealand, I recommend Moustache ebikes, which are made in France. I am on my second electric bike, having worn out the first.  
Moustache is named after the iconic "moustache" handlebar design. The bars are a point of pride for the company, which the owners say can be considered a modern take on the famous moustache handlebars of the past.  #lovemymoustache 
I commute on the bike on our separated cycleways in Christchurch, and enjoy cycleways when travelling – last year, I did over 5,000 kms. Whenever we go on a NZ holiday, we take our bikes.
So if you are planning a trip to NZ – include some cycling! 
The Best Biking Trails in New Zealand
South Island Biking Trails
Otago Rail Trail: This was our first, and remains one of our most popular biking trails.  It follows an old rail trail, so very easy riding.  152 kms – 1-5 days Easy Grade all the way, ebike friendly. Linking up to some memorable small gold mining settlements, basically, you ride pub to pub – what is hard about that.  A perfect trail to try out an ebike for the first time.
Alps to Ocean Cycle Trail: 322 kms over 1-7 days  – this is our longest trail starting in our Southern Alps and ending at the sea. I have done it once and would do it again.  
The Clutha Gold Trail and Roxburgh Gorge Trail:  this follows the mighty Clutha river and the old gold workings – and includes a jet boat trip.
The Queenstown Trails:  still being developed, with more added all the time, and eventually will link all the way to Dunedin.  My recommendation is forget Queenstown and stay in Arrowtown  – much more beautiful and less touristy with heaps of history and lots of trails from there.  There are more trails opening all the time – last month the Lake Dunstan Trail opened near Cromwell. It looks amazing, and I can not wait to ride it all.
West Coast Wilderness Trail: There's no better way to get up close to the West Coast's lush rainforest, pristine rivers, tranquil lakes and rugged beaches, with the snow-capped peaks of the Southern Alps a truly sublime backdrop – especially in winter, a fabulous time to ride.
At the top of the South Island – explore the Nelson area on the Great Taste Trail through Nelson's food growing regions, or if you are an intrepid and experienced rider head for The Old Ghost Road.
One of Otago's great trails
Cycling along the beach in Christchurch, one of New Zealand's premier cycling cities
North Island Biking Trails
While our South Island Otago bike trails are the most well known, the North Island is developing cycle trails all the time. From Northland, on the Coromandel, along the Waikato River through Rotorua and Taupo.  I love them all, but favourite is probably the Hawkes Bay Trails – another easy ride 200 kms over 1-4 days, instead of pub to pub, this one is vineyard to vineyard.  Very easy cycling around one of New Zealands food bowls.
Most towns and cities have cycle trails, and bike hire available.  Some car rental companies will provide a bike rack, so you can hire a bike and take it with you.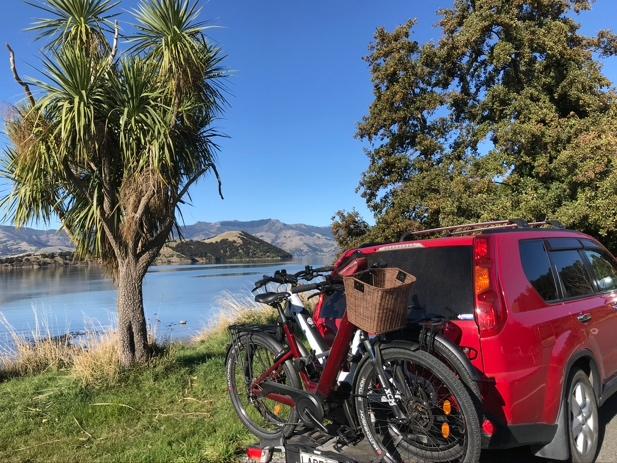 Rosemary takes the bikes everywhere when they travel
Read More on the Active Adventuress
Our Accessible Travel writer Tanzila Khan discovers that kayaking is possible for adventurous women in a wheelchair, in Stockholm, Sweden.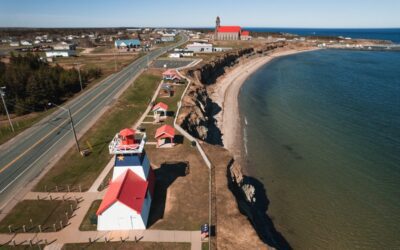 Located in New Brunswick, the stunning Acadian Peninsula Veloroute is a network of 14 cycling circuits perfect for a three-day trek.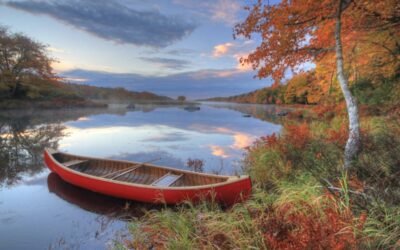 Whether you are a wanna-be paddler or have years of experience, there are lakes, rivers, and coastal areas in Nova Scotia to suit every skill level and interest.