Last updated on June 12th, 2023
Featured image: Two giraffes walk before the sunset
Three criteria to evaluate ethical wildlife adventures
by Marin Scotten, Editorial Intern
From observing whales in the Antarctic to collaring elephants in South Africa, these wildlife tours offer women an opportunity for life-changing experiences with animals, learning from conservationists who are committed to providing ethical animal travel.
When you book an animal experience look for businesses that help to create positive social change, not only by conserving and protecting wildlife but by hiring local women and reinvesting in the community.
Three things to consider when booking a wildlife experience or safari
1. Look for an operator that works to protect key species 
It goes without saying that protecting wildlife is essential. But there are companies going beyond, like Blue Sky Society Trust in South Africa.  
In March 2020, Blue Sky took a small crew of passionate individuals to the Phalaborwa area (South Africa) to work alongside the phenomenal teams from Elephants Alive and Wildlife Vets to outfit two elephants with satellite collars, which guard against poaching.  In August, Blue Sky conducted a world-first for conservation: a virtual elephant collaring in Hoedspruit, South Africa. Collaring elephants helps track elephants, while providing insight into the social bonds, breeding behavior and movements over time of these amazing animals.Blue Sky also makes its annual report available for all to see here. 
Founder Carla Geyser says "Having had an intense love for Africa and the bush from my very first trip to the Kruger National Park with my family at the age of 7, I have always been pulled towards the challenges that Africa's wildlife face," Geyser says. "If 2020 taught me courage and hope, 2021 has taught me that change is constant, life goes on and that we hold our happiness in our hands."
2. Look for an Operator that Hires Local Women from the Community 
Travel is a way to empower women, and there are many things we can do help women when we travel, as we've noted in our article "12 Ways to Empower Women When you Travel".
Look for a women-friendly business that is deeply invested in their local communities. One that hires local women to bring their experiences to life. This allows income to be reinvested in the community. Read more about how women have been supporting communities in "The Power of Women in Travel: Five Storie of Women Helping Women."
"I provide training and development opportunities to Mongolian women that want to work in tourism but other companies won't take as they don't fit the stereotype or don't have the professional qualifications.," says Jess Brooks of Eternal Landscapes in Mongolia. "In addition, we know the personal reasons as to why each member wants to work in tourism but whether they want a future in tourism doesn't matter … what's important are the personal reasons as to why and what they can bring to EL."
3. Consider visiting less-travelled areas of a country 
While there is no place virtually unaffected by the pandemic, we can choose places that are off the beaten path. Choosing a less-travelled places means you can have even more of an impact on the local community.
Imagine the sights and sounds of remote places in South Africa, Tanzania, Manitoba and Costa Rica, with these JourneyWoman-Verified tours from our Women's Travel Directory.
Seven wildlife experiences for women
1. Observe Polar Bears in Churchill with Broad Escapes
Hosted by Broad Escapes co-founder Bonnie Hinschberger, this once-in-a-lifetime polar bear safari gives guests the opportunity to view polar bears from a Tundra Buggy as well as experience the Northern charm of Churchill. The tour includes two full-day Tundra Buggy safaris in the Churchill Wildlife Management Area (CWMA) where polar bears await the freezing of the Hudson Bay. Guests will also visit Itsanitaq Museum as well as take part in an interpretive dog sled experience.  Built on Indigenous culture and history, Churchill is a must-visit destination for anyone who wants to experience Northern Canada.
Broad Escapes – Tours for Women is proudly Canadian owned and operates as a division of Ellison Travel & Tours (Est. 1980). Co-founded by Susan Pearson and Bonnie Hinschberger, they are committed to provide a safe, friendly, and welcoming environment for women to enrich their lives through travel.
Click here for more details.
2. Protect & Preserve Africa's Wildlife in South Africa
This wildlife conservation tour is a unique way to experience the beauty of Africa while also helping local wildlife experts with their conservation efforts. Led by Carla Geyser from Blue Sky Expeditions, this nine day tour is perfect for adventure and conservation lovers looking for an impactful experience. Tour participants will work with  the teams of experienced wildlife veterinarians and conservational professionals on one of their vital projects, such as elephant collaring, trekking, tracking and collaring wild dogs, or lions or dehorning rhino.
Girls' Guide to Paris & Beyond is an invitation to travel luxuriously all over the world, with a small group of like-minded women. Founded by CEO Doni Belau in 2009, Girls Guide curates tours for women who share your appreciation for beauty and spirit of adventure. Whether you want to visit France, Japan, Bali or Morocco, we travel in style. It's a one-of-a-kind opportunity to see the world and make friends you'll have for a lifetime.
Click here for more information.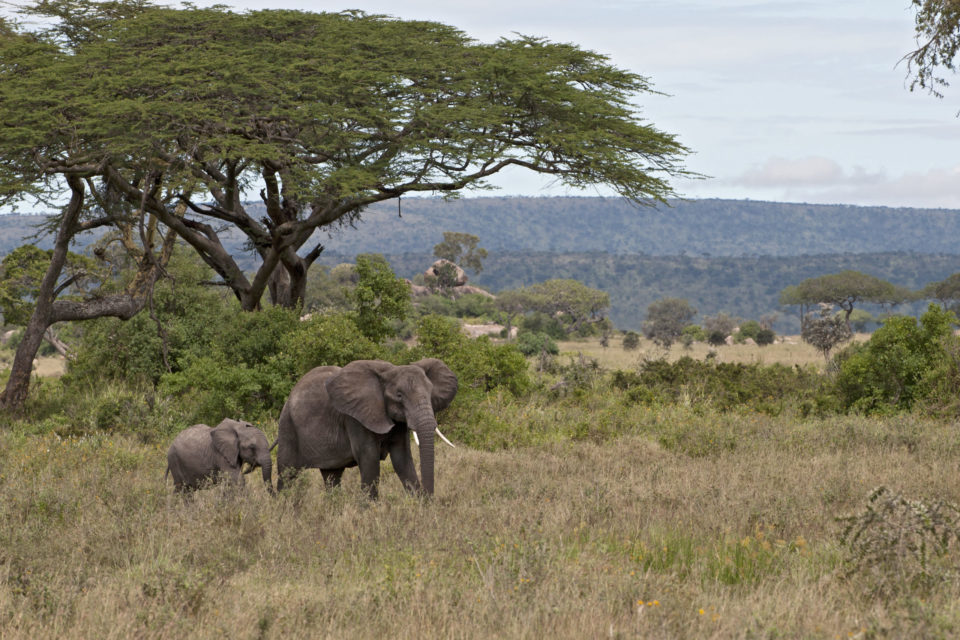 Our animal ethics expert Nora Livingstone shares four easy ways we can be animal-friendly and make our travel experiences more meaningful.
3. Find Adventure on a Tanzania Trek and Safari 
Experience the world-renowned Serengeti with this authentic and all-encompassing experience. From bucket-style safari showers to milking cows with Maasai women to game drives in search of the elusive big cats, the Tanzania Trek and Safari is the perfect way to experience both African wildlife and culture. The accommodations on this trip are a balanced blend of traditional safari and luxury in tented suites, panoramic lodges on the crater's rim and dome tents in the wild savannah. Everywhere, the sounds of the African night will swallow you up into a deep sleep.
Wild Women Expeditions humbly began in 1991 as a Canadian-based adventure outfitter for women. Thirty years and countless passport stamps later, we are a global leader in women's travel with adrenaline-spiking tours in 30 countries. Our carefully curated outdoor adventures offer a solid dose of everything from treks to Everest's Base Camp to horseback riding in Iceland and the Azores, sea kayaking in Cinque Terre and sailing the Galapagos.
Click here for more details.
4. Journey with Whales in the Antarctic
Another Wild Women Expedition tour, the Antarctic Whale Journey, is a once-in-a-lifetime opportunity to experience vast, untouched waters that are frequented by eight whale species: orca, right, minke, Sei, humpback, blue, sperm and fin. Antarctica will seduce you with its incredible scenery–from imposing glaciers (in some places the ice is 4km thick!) to powdery peaks, enormous icebergs and ice-strewn channels. Few get to experience the majestic beauty of Antarctica, but those who do will never forget their experience.
Click here for more details.
5. Embrace the Wildness of Mongolia on a Conservation And Research Expedition
Led by Eternal Landscapes, this unique tour allows you to come into contact with environmental safeguarding and wildlife protection at a grass-roots level in Mongolia – specifically in connection with the Asian Wild Ass. This experience is in alliance with the Association Goviin Khulan NGO who works to protect the endangered Mongolian Khulan and its habitat in partnership with local rangers and communities of the southeast Gobi.
Guests will gain an understanding and privileged insight into the true wild Gobi – specifically, the ecology of the little-visited Dorngobi (east Gobi) region which as well as the Khulan supports a wide range of other wildlife including Siberian Ibex, Argali sheep, Goitered Gazelle and Grey Wolves.
Established in 2010, Eternal Landscapes is a small Mongolia specialist that helps guests experience Mongolia through the eyes of those who call it home. 
Click here for more details.
6. Rescue Sea Turtles in Costa Rica
Nearly every species of sea turtle is endangered and their numbers are dropping drastically all over the world. Animal Experience International (AEI) partners with an organization in Costa Rica that helps sea turtles through conservation, research, sea turtle rescue and rehabilitation. This organization is composed of an expert network of biologists, managers, community leaders and educators who are committed to the preservation of sea turtles. Their project offers a unique opportunity for volunteers to help with a scientific study in a hands-on way. Guests will stay with a host family that has committed to sea turtle conservation and is closely associated with the project.
Led by Nora Livinginstone, Animal Experiences International is a B Corp that helps students, professionals and animal lovers find international volunteer experiences with animals.
Click here for more information.
7. Join the Rise of the Matriarchs in South Africa
Blue Sky Society Trust is dedicated to helping people and animals in need, from pangolins to rhinos. Their tours are founded on passion, perseverance and partnership to preserve Earth's precious biodiversity, change community mindsets and global perceptions, uplift, lend a helping hand to areas around the world.
Tours with Blue Sky combine ethical adventure travel in Africa with fundraising and giving back. Expedition members are hand-picked, and Blue Sky is always looking for well-rounded individuals of various skills and interests.
If the sights, sounds and smells of the wild creates a feeling of joy and excitement, Blue Sky's two-part Rise of the Matriarch expedition in May  and June might be for you.
It will give you as much time as you need to travel within to slough away and make sense of a world that has made no sense lately. You will experience the joy of giving back as you engage with rural communities, conservation specialists, and get hands-on involvement in projects being managed by incredible people all with the common thread of being part of the change and solutions of Africa's wildness.
Click here for more details.
Read More on Animals and Wildlife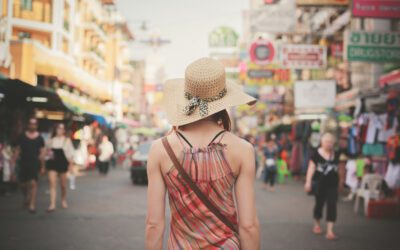 For World Tourism Day 2023, we invited five influential women travel leaders to share actions women can take to create meaningful change.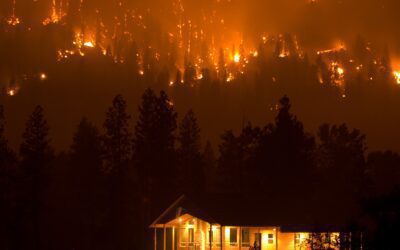 In this new series, we explore sustainable travel and our role as women, featuring Shannon Guihan from The Travel Corporation (TTC).
As director of The Peregrine Fund-Africa, Darcy Ogada is working to save Kenya's raptors – from falcons to eagles – from extinction.