Last updated on July 11th, 2022
Featured image: Lee in front of the lens in Cambodia / Photo provided by Lee Horbachewski
See the world through the lens of this traveller's camera
By Amanda Burgess, Features writer, JourneyWoman
Any woman with a full and active life has hobbies and passions that she follows to interesting corners where she is exposed to a diverse array of people who share her interests. If you're reading this, you're one such woman, and your top passion is likely travel. Yet if there's one thing I have learned about JourneyWomen, it's that they are as multidimensional as they are open, curious, and interested. 
When JourneyWomen travel, they pack each journey full of the things they're most passionate about – some of them building entire trips around those interests. Read on to discover how one adventure-loving woman works her deep love of photography into her travels.
Photographer Lee Horbachewski has always been keenly interested in photography, dating back to her childhood in Sydney, Australia. Her husband gifted her a Canon Rebel T5i for Christmas in 2012, and she began to go out on what she calls Adventure Wednesdays to explore in and around her home city of Calgary. Sliding into her car in the wee hours of the morning, Horbachewski would start to drive, letting her intuition guide her. 
By 2015, she was living and travelling in Asia, and made it a practice to follow her gut instead of the behaviour she was observing among tourists and on Instagram. "I visited a few places where I witnessed people show up, grab their 'instaworthy' selfie or picture, and just continue on. Quite often on social media, I see the same place repeatedly. I always wonder how that much traffic impacts a location," she says.
While living in Malaysia, Horbachewski used WAZE to navigate, and would often miss her turn in the chaos of the roads, ending up in parts unknown. It led her to less travelled parts of Kuala Lampur, and interesting sites rich with photo opportunities.
"I just trust. I come to a turn, and I'll think to myself 'no, go straight.' One of my favourite 'mistakes' was an old Hindu temple that was surrounded by buildings," she says. "I've stumbled upon little villages and towns, hidden waterfalls, and beautiful gems. I usually keep those places to myself, or only share with a few trusted friends. Best discoveries ever: That Hindu temple, a whole in the wall 'restaurant' in Costa Rica, and a small fishing hole in a village in Cambodia."
Horbachewski usually travels by herself, offering flexibility to stop and go on her own timeline. Having her camera in hand sparks joy and creativity in her heart. It offers her an opportunity to be deeply present and view the world around her from a unique perspective.
"There is beauty in the forgotten or overlooked. Far too many times, I see people mesmerized with the epic grandeur of a place. I remember a trip I took to the Bugaboos in BC. All the photographers presented stunning landscape images in their final presentation. My photos were of mushrooms, moss, raindrops. I always strive to see all things," she says.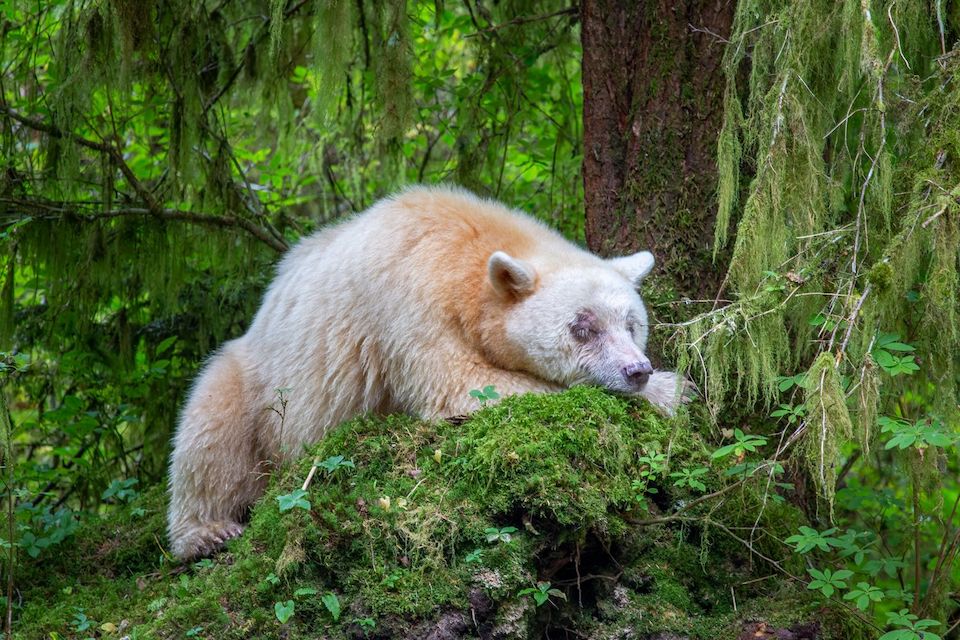 Spirit Bear in the Great Bear Rainforest, BC, which Horbachewski says stands out as her greatest travel photography experience ever
/ Photo by Lee Horbachewski
Women travellers share the deep interests, hobbies, and passions that they weave into their travels or build entire trips around.
She has built some trips around taking photographs – like a photography tour of the remote Great Bear Rainforest where she saw Spirit Bears – and tacks on photography-focused mini-trips of two to four days when visiting family and friends in Australia.
"I usually book my first night and then just go from there. A trip down the south coast of New South Wales was planned solely for discovering lighthouses and hidden beaches," she says. 
Every experience Horbachewski has behind and in front of her lens while travelling is integrated into her life at home. "Having observed, photographed, and experienced so many different cultures, contrasts between wealth and poverty, the simple joy of people who seemingly have nothing, and so much more, I find that this translates into acceptance, compassion and kindness in my life," she says. "One place I'd return to in a heartbeat is Cambodia. This country has experienced so much upheaval, there is poverty everywhere you look. Even in such dire circumstances, the people are so beautiful, happy, and welcoming. I would love to work with a non-profit there and document the lives of Cambodians and their incredible home."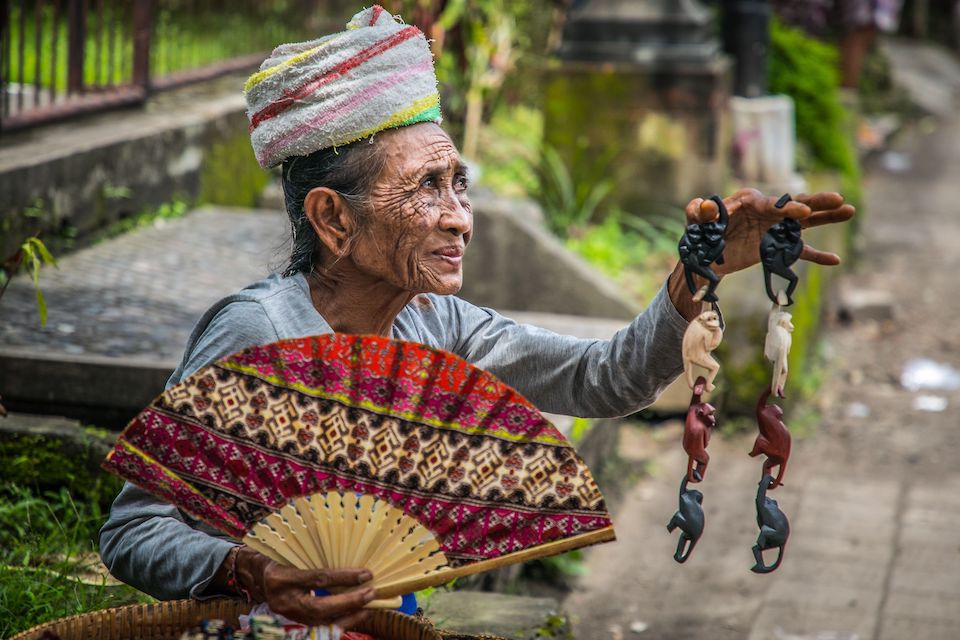 A woman in Ubud, Bali / Photo by Lee Horbachewski
A woman in India/ Photo by Lee Horbachewski
 Do you have a hobby, interest, or deep passion that you weave into your travels or build entire trips around?
If so, we want to hear your story! Share it with us in the comments.
Safari travel tips to help you with booking, planning and packing for your first safar in in Tanzania, from expert Laura Simpson of Intent on Safari. (Sponsored)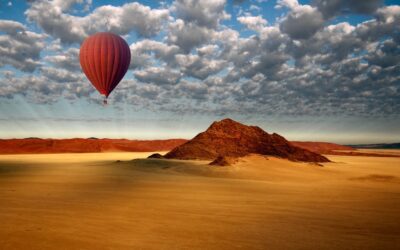 Maria celebrates her 50th birthday with a hot air balloon safari in Namibia, a safe crash landing and champagne.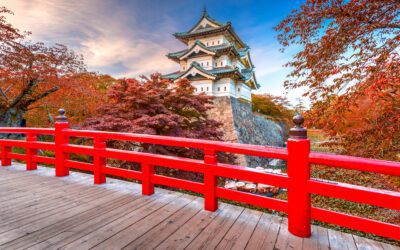 When it comes to 2023 travel, 12 countries top the list for solo women over 50, according to our latest survey results.